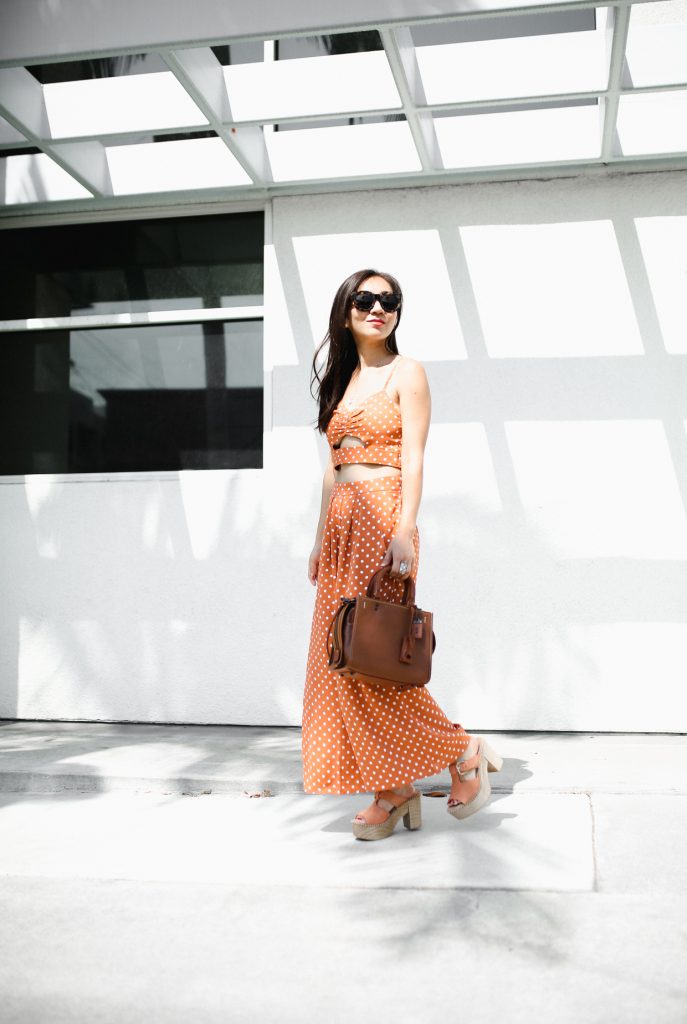 I've had my ups and downs with blogging.  Usually, I'm pretty dedicated.  However, I started dating someone recently and it's taken me away from the time I had previously spent meticulously planning my outfits, scheduling photoshoots, engaging with my Instagram family, and meeting up with my fashionable friends so that we may take beautifully placed photos of our food and beverages, (rosé of course).  I admit.  I had strayed.
Fortunately, an angel appeared and I received a message from a photographer and fellow Instagramer, Mire Yang of StripesCollide that she would like to grab coffee and even collaborate.  I immediately jumped at the opportunity because I realize we both have the same aesthetics.  I think it's important as a blogger to find a photographer that's able to capture your essence.  Keep what makes you YOU, so that you don't lose your voice and taste amongst all the other fashion/lifestyle bloggers out there.
Mire and I both love contrast, and she understands that my images are outfit based versus lifestyle.  Agreeing upon what your aesthetics are is very important when finding/working with a new photographer.  Take the time to sit down and chat over what you like, and bring images of what you think is achievable, (Mire suggested I download the app ListaPost).
We ended up having a great time chatting over coffee, shooting some really amazing photos, and even had lunch at one of my fav spots (Zinqué) afterwards.  I hope you enjoy the images and the outfit as much as I do!
Free People recently had a promotion with their app by applying an additional 25% off their sale items.  I found this gorgeous Flynn Skye Cleo Set in Pumpkin Seed on sale and just about died when it came in the mail.  It is puuuuuuurrrfect!  I love crops.  Check.  I love matching sets.  Check.  I love polka dots.  Check.  This outfit can be styled separately (as seen here), and I can wear it into pre-fall because of it's autumn like color.
Free People Fever Platform / Coach Rogue 25 Leather Satchel / Illesteva Hamilton Sunglasses
I've been swapping different pairs of sunglasses through Ditto for the past three months, and I absolutely love this program.  You can rent sunglasses for as low as $24/month, and if you love it, you can buy it.  Use the code KANGTHRO when you sign up! Xo!
Photographed by Mire Yang of StripesCollide