Ever seen the movie 'Arabian Nights'?  Right.  Neither have I.  However, I know it's one of those movies that I should watch on a chilly, fall night snuggled up in my bed.  It's actually gotten a bit cold at night here in Los Angeles, and it inspired me to throw on this great hooded scarf that I found during my trip to Shanghai, China earlier this year.  It's like a scarf but has a cap/pouch on the top for you to wear it like a hat/beanie.  It kept me very warm during Shanghai's winter weather, but can be worn over light cotton wardrobe (as I've done here) because LA never gets THAT cold.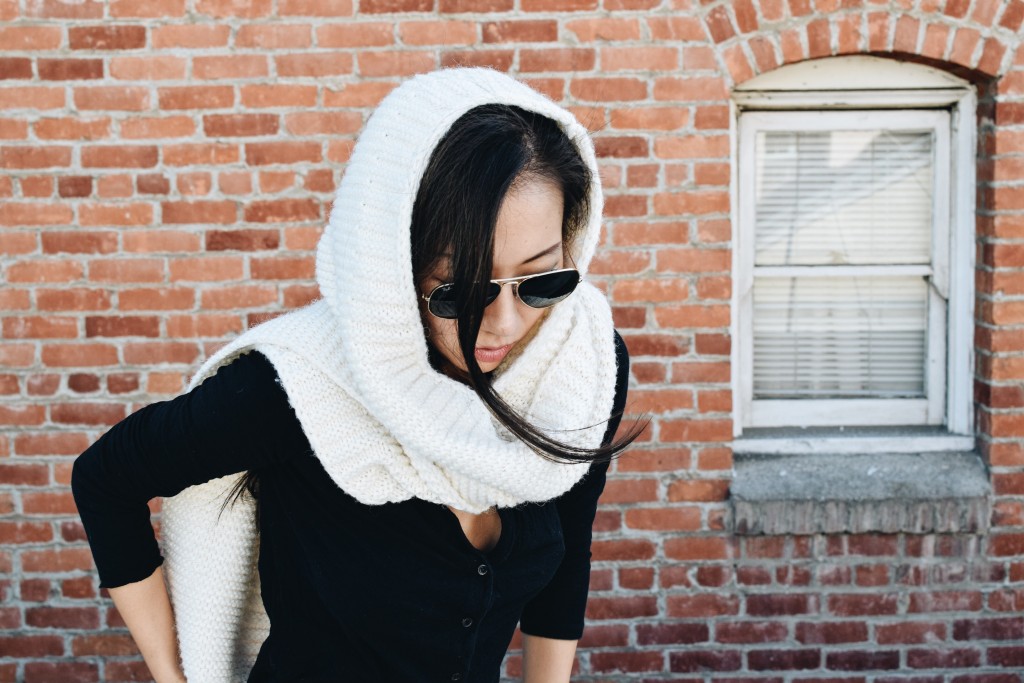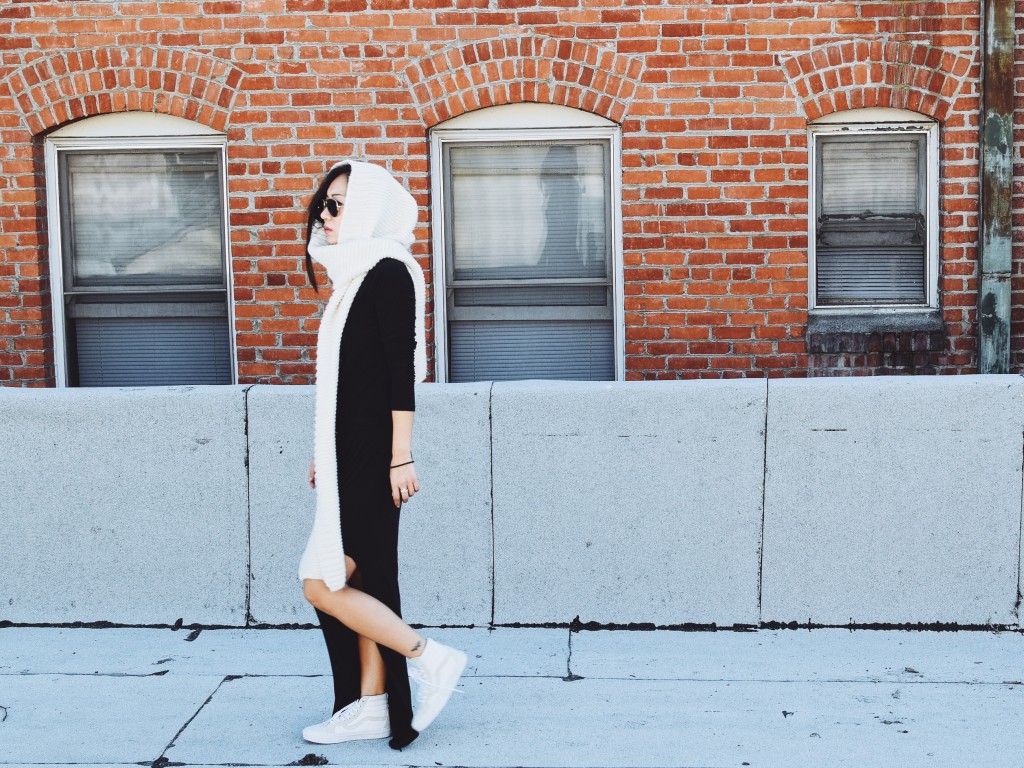 The hooded scarf is part of a matching knit cardigan set from a local Korean brand Page.  I have not been successful in finding this brand's online website in order to locate it's origin, but will keep everyone updated when I do since it's such a fantastic piece to have before winter.  Here are some similar looks: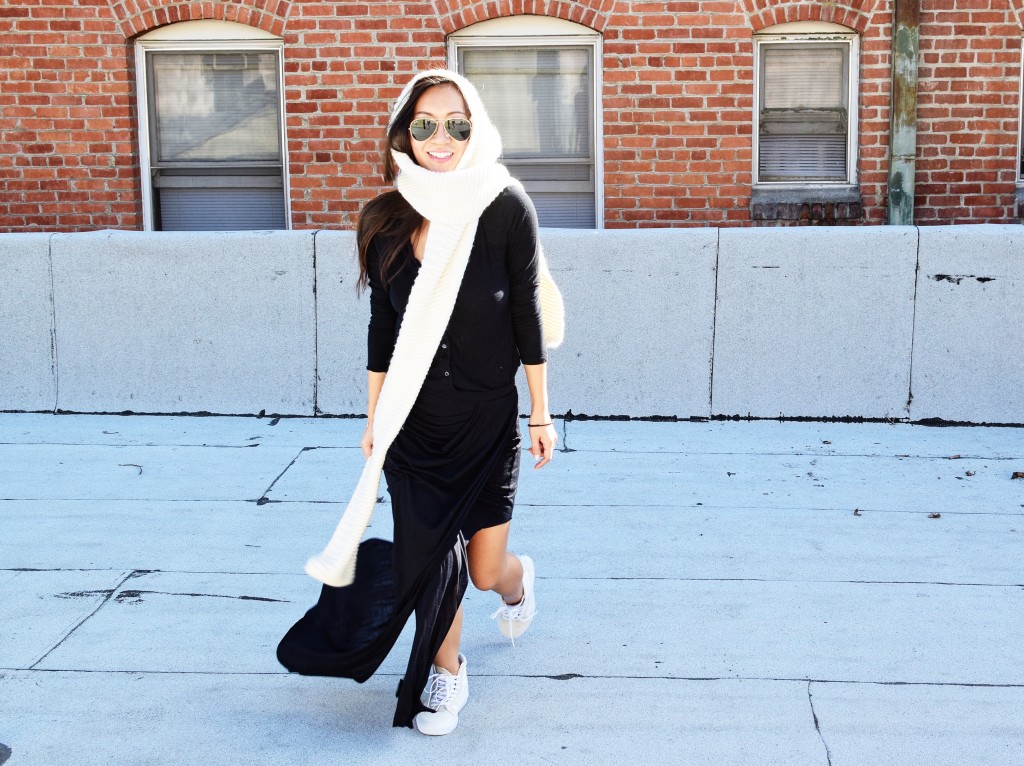 My top is from a James Perse sample sale two years ago.  I love this brand.  I know it can be expensive at times, but the quality of the cotton is so well worth the extra dollar.  They have a sample sale every year around this time in Los Angeles.  Sign up for my newsletter at the bottom of the page and you can be updated when they have the sale again.  In case you don't have the patience to wait for the sample sale, you can purchase the James Perse Sheer Slub Panel Shirt in Black, which is available right now.  It's essentially the same shirt, but has a slight collar.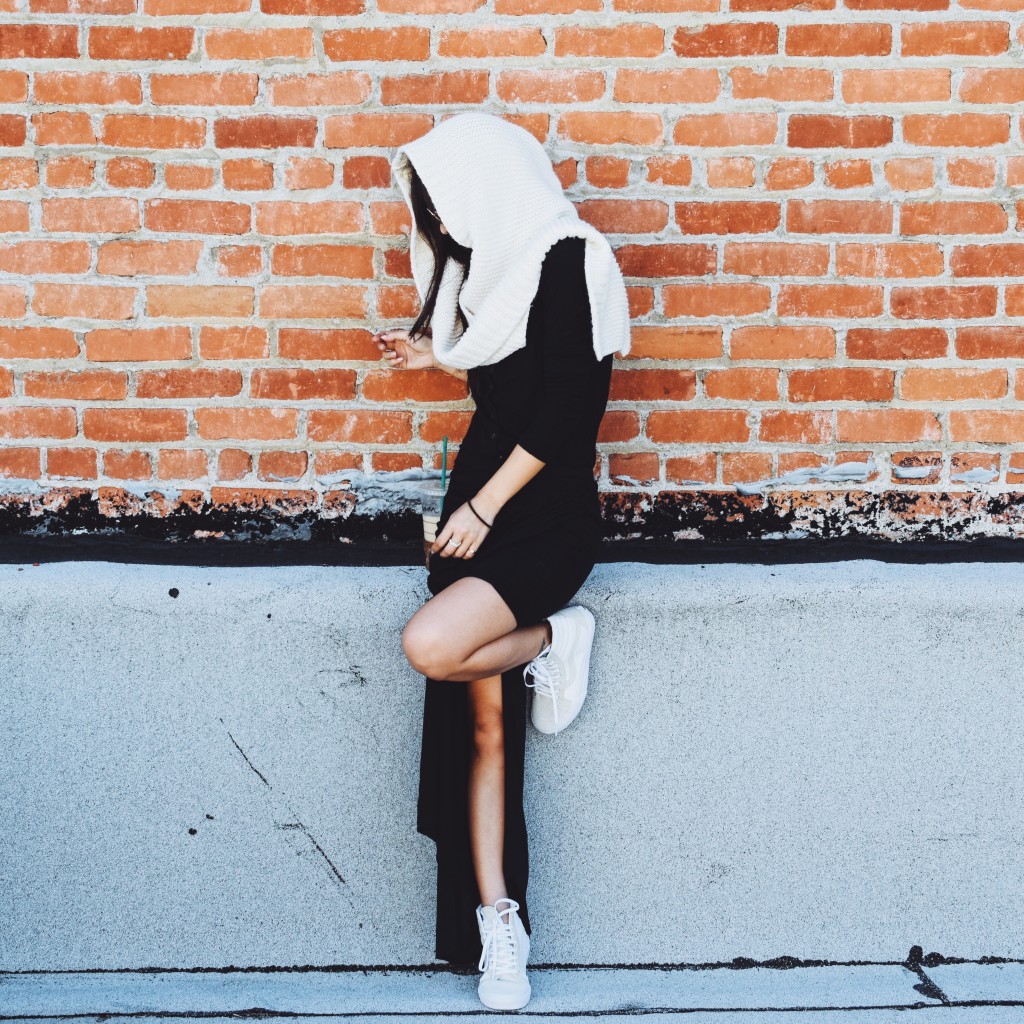 The skirt I'm wearing was an exclusive Helmut Lang had with Intermix, and was on sale this summer for less than $80.  It's now sold out, but the Helmut Lang Entity Tencel Jersey Skirt looks exactly the same as the one I'm wearing.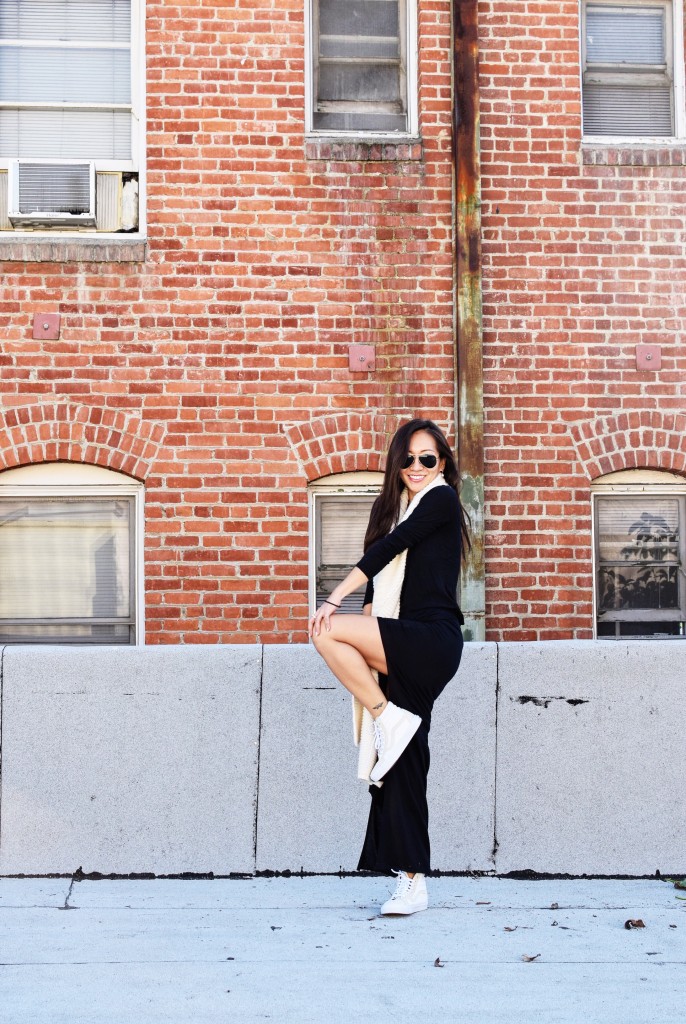 I'm so excited about this weather!  I'm traveling to Atlanta this weekend to watch my homecoming game and will most definitely bring my hooded scarf.  Anyone else watching college football?  What do you like to wear to the games?
Vans Sk8-Hi California Reissue Sneaker / Ray-Ban Aviator Classic Sunglasses / Chan Luu Gold & Swarovski Crystal Hand Chain in Light Silk /  Henri Bendel Chevron Stack Ring Set / Gorjana Interlock Midi Ring / Gemma Crus Rose Gold & Round CZ Drop Earrings
Photographed by Kelsey Morris