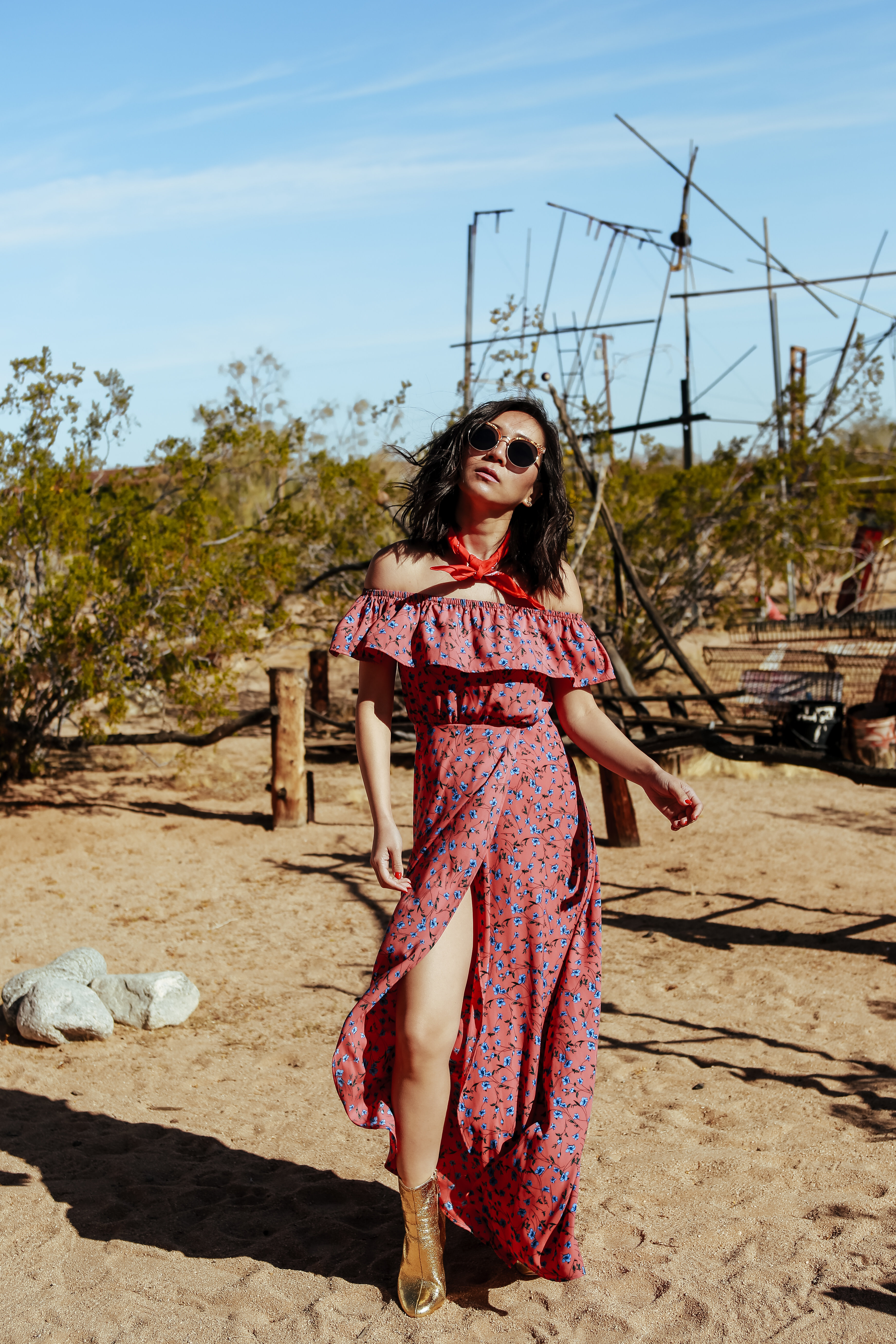 Mercury was in full retrograde throughout the months of February and March.  Not sure if that's accurate, but it sure felt like it in my books.  It was just one bad news after the other.  My theatrical agent of the last four years decided to drop me (via email), I lose my social media consulting account, (which was my main source of income), and my now ex-boyfriend decided that we should break up.  Oh, and my dog was diagnosed with some kind of liver disease.  It felt like everything I had worked hard for in LA was just crumbling down to nothing.  Don't worry, this isn't a sad story.  This is a comeback story.
The purpose of writing this blog post is to hopefully let you know that things could look real shitty at the moment, but always have faith and know that change is only a bad thing if you're unwilling to accept it.  I'm an actress, living in LA, and I have been through my ups and downs with this town and this industry.  For every triumphant moment I've had, I can count three other moments that have left me feeling defeated.  This is the roller coaster ride I have come to accept in my life.  I have left my stable six-figure paying corporate job for this, and I don't regret it for a single moment.
It would've been easy for me to feel sorry for myself, chop off my hair, eat a pound of ice cream and call my mom crying.  However, I had already chopped off my hair last year, and am actually in the process of growing it back out.   I don't have much of a sweet tooth.  Plus, my mom lives in Shanghai, China so long distance calling can be a hassle with that 15 hour time zone difference.  Instead, I gave myself maybe a day to feel sorry for myself and then I decided to check myself.  You can't control the situation, but you can control how you handle the situation.
Rather than crying over spilt milk, I decided to just look for a new theatrical agent.  I reached out to friends and acquaintances inquiring about local LA brands that may need social media assistance, and I decided to kiss a lover and a friend goodbye.  It's now mid-April and I am happy to say that I have signed with a new theatrical agent, I am consulting for a new account, and I have tons of fun campaigns coming up for Kangthropologie.  Not to mention that Kenzie, my pup, is done taking her antibiotics and liver supplements, and should be on her way to a speedy recovery.
Don't fight the ever changing currents of the ocean and just go with the flow.  Sounds cliché, right?  Well, I took that advice and life IS back to being busy with workouts, auditions, blogging, events, and basic hustling.  I've been shooting a ton of new looks, and I even took a day trip out to Joshua Tree with my blogging bestie, Amy of The Luxi Look.  So here are some of the festival looks for those of you headed out to Weekend Two of Coachella.  Have fun.  Wear sunscreen.  And make sure you 'come back' safely!
Xo, Linda
Dress: Flair The Label / Scarf: ASOS / Sunnies: Perverse / Earrings: Luv AJ / Boots: Forever 21
Top: Sage The Label / Shorts: Understated Leather (similar look) / Boots: Nasty Gal (similar look) / Sunnies: ZeroUV / Bag: Veggani (on sale) / Earrings: Luv AJ (on sale) / Choker: Luv AJ (similar look)
Top: I'm Your Gypsy / Pants: Sage The Label / Hat: Brixton / Sunnies: ZeroUV / Shoes: Free People / Backpack: Library LA / Necklace: Sugarfix by BaubleBar / Lariat: Luv AJ (sold out in gold | available in silver) Earrings: Luv AJ
Bikini Top: Beach Riot / Skort: Flair The Label / Sunnies: Illesteva / Sandals: Marc Fisher (similar look) / Bag: Urban Outfitters / Necklace: Sugarfix by BaubleBar / Lariat: Luv AJ (sold out in gold | available in silver) / Pendant Necklace: The Brave Collection / Earrings: Luv AJ
Photographed by Stefanie Meier