Finding a killer deal on quality denim gives me a great high, but buying quality, high-waisted denim puts me at another level.  This style has been seen up and down, left and right since early spring this year.  The famous Chrissy Teigen has been strutting in all different high-waisted styles, but the one I love the most is the flare.  It has such a cool retro '70s vibe that reminds me of the photos I've seen of my mom and dad when they were in their 20s.  The pair I'm seen wearing is from H&M.  I got them back in early April.  They are SUPER high-waisted, SUPER stretchy and SUPER comfortable.  The super high waist makes me look extra skinny, which is always a plus!  This particular style is no longer available, but I found a H&M Flare High Waist Jeans that has the same feel.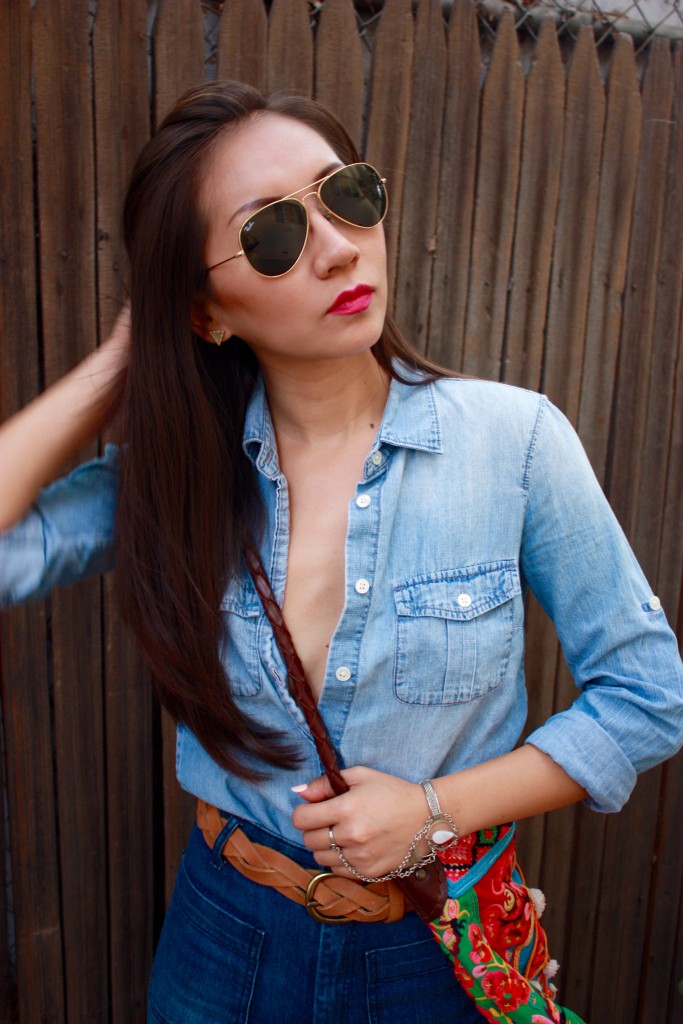 I am wearing J.Crew Petite Keeper Chambray Shirt.  It's on sale right now for less than $60.  I have three different style and color chambray button up shirts.  Rule is: you can never have too many denim shirts.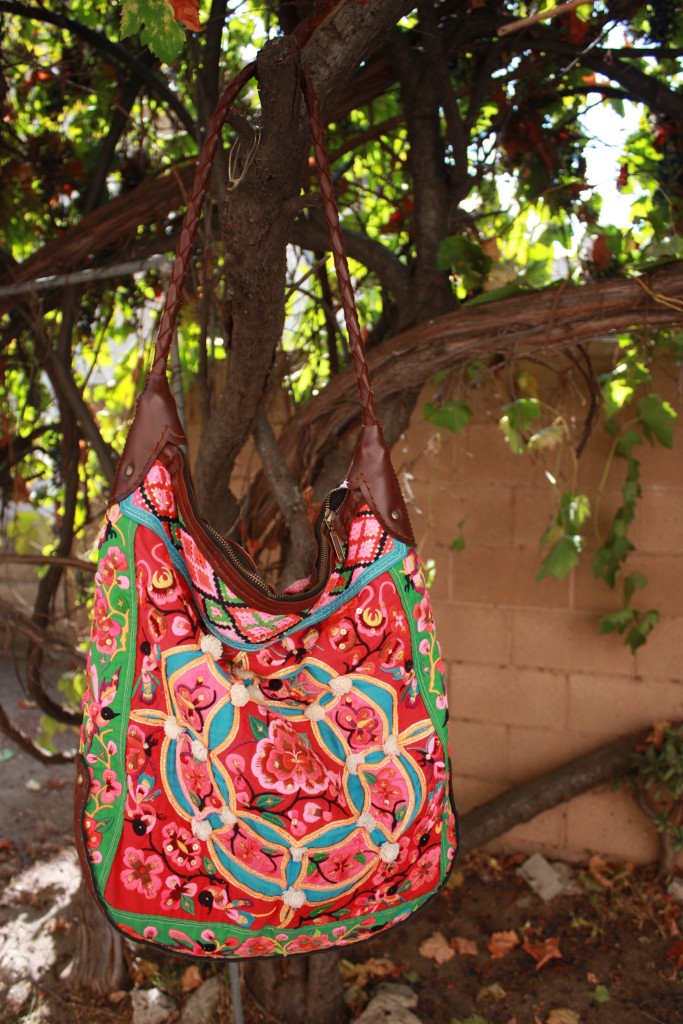 I got this Tibetan-style purse from a vendor in the Hongqiao Bird and Flower Market in Shanghai, China a few years ago.  It's 100% handmade by Tibetans and it cost a pretty penny since it's a one-of-a-kind.  Of course you can find similar bags on Etsy or Ebay, but the quality and fabric will probably be completely different, (i.e. made in Thailand).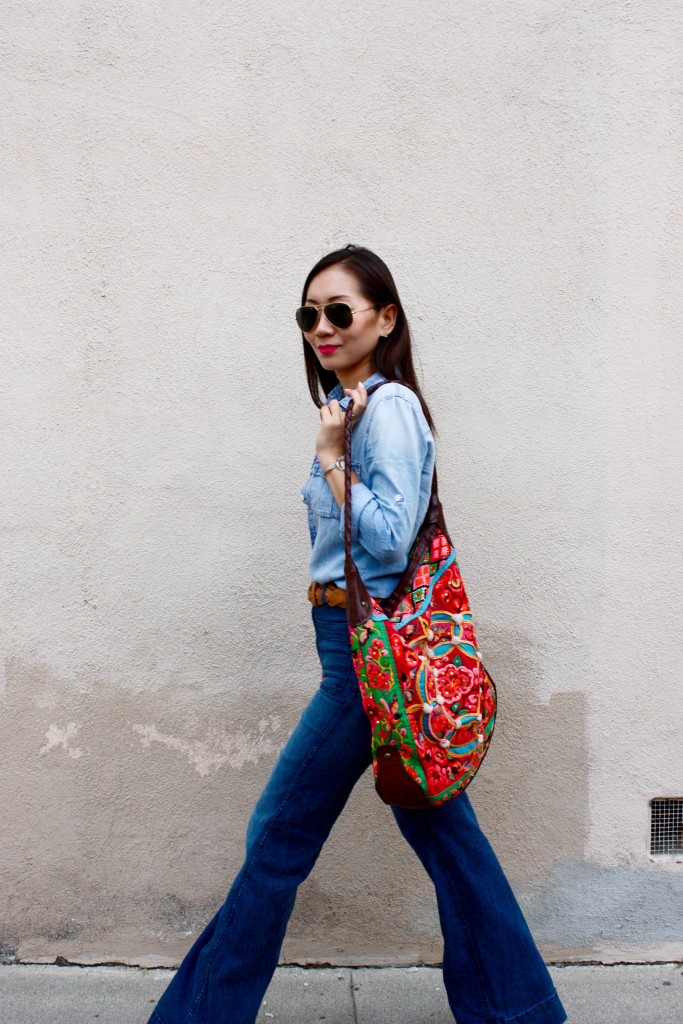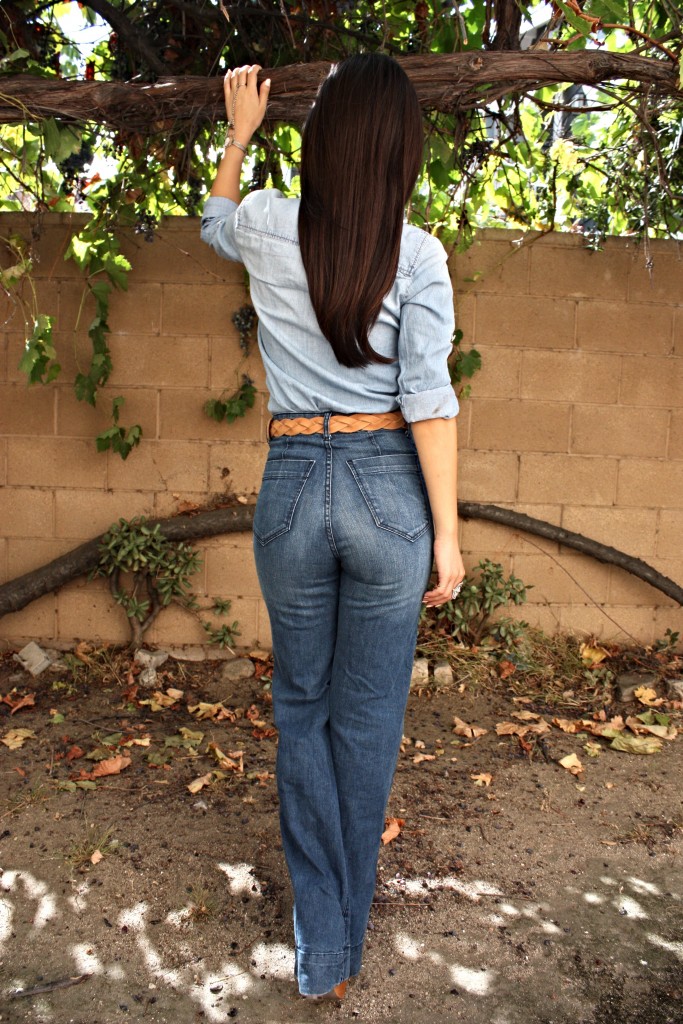 Normally, high waisted jeans like these can make or break a girl from behind.  I liked the fact that even though I'm Taiwanese, these jeans did not make me look like I have a flat behind.  The stretch of the fabric and the high placement of the back pockets helped elevate the look of the rump.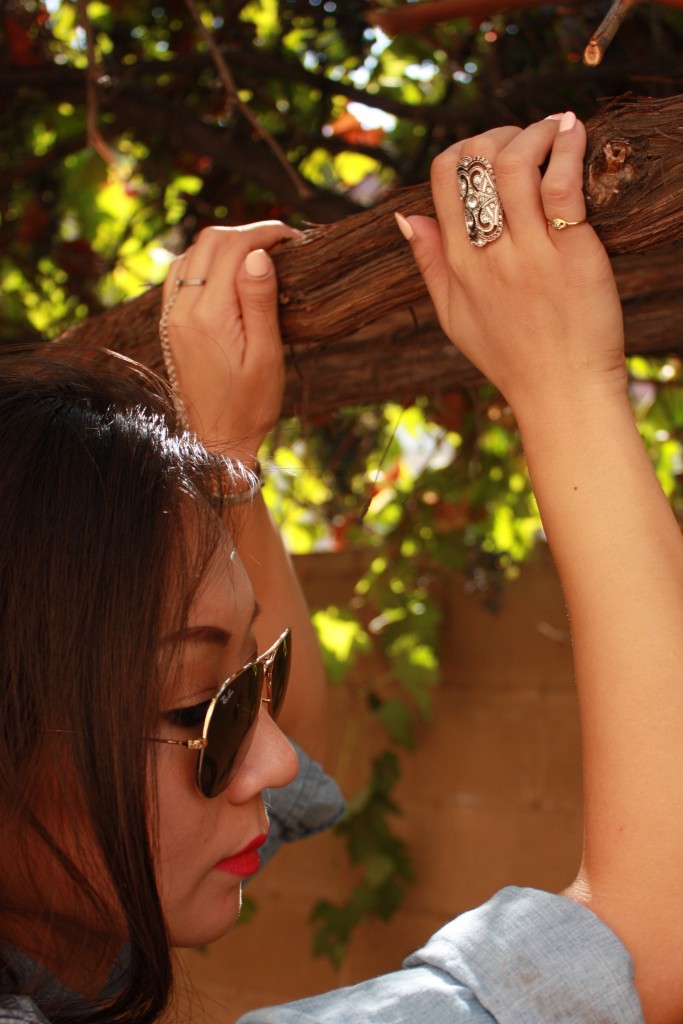 All other accessories not discussed are at the end of the post.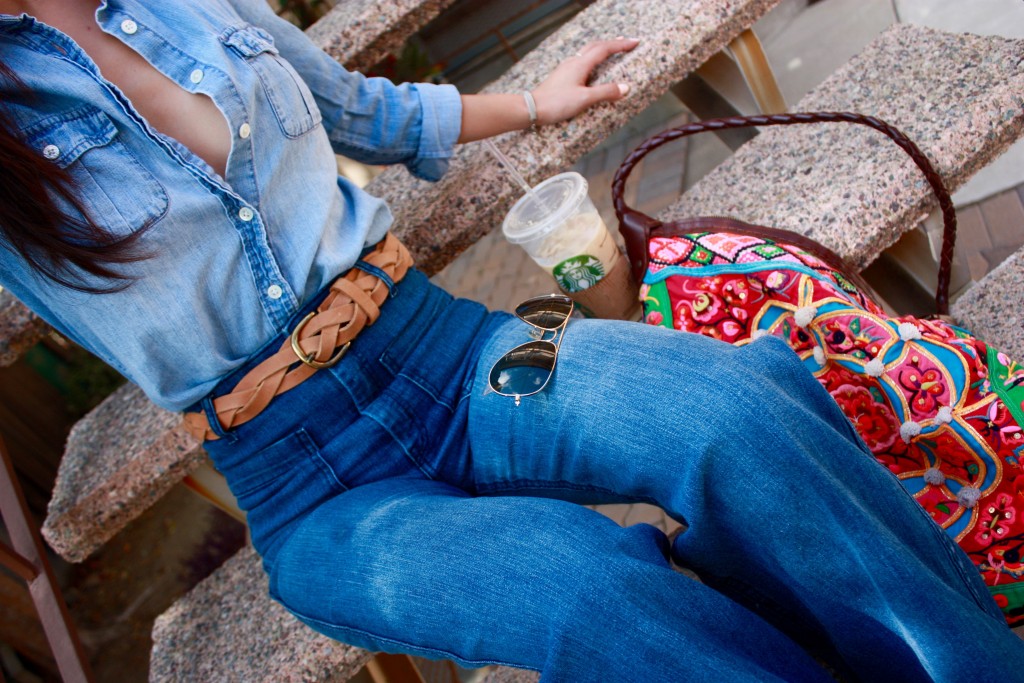 What style of denim do you plan on wearing into the fall?  Love to hear from y'all!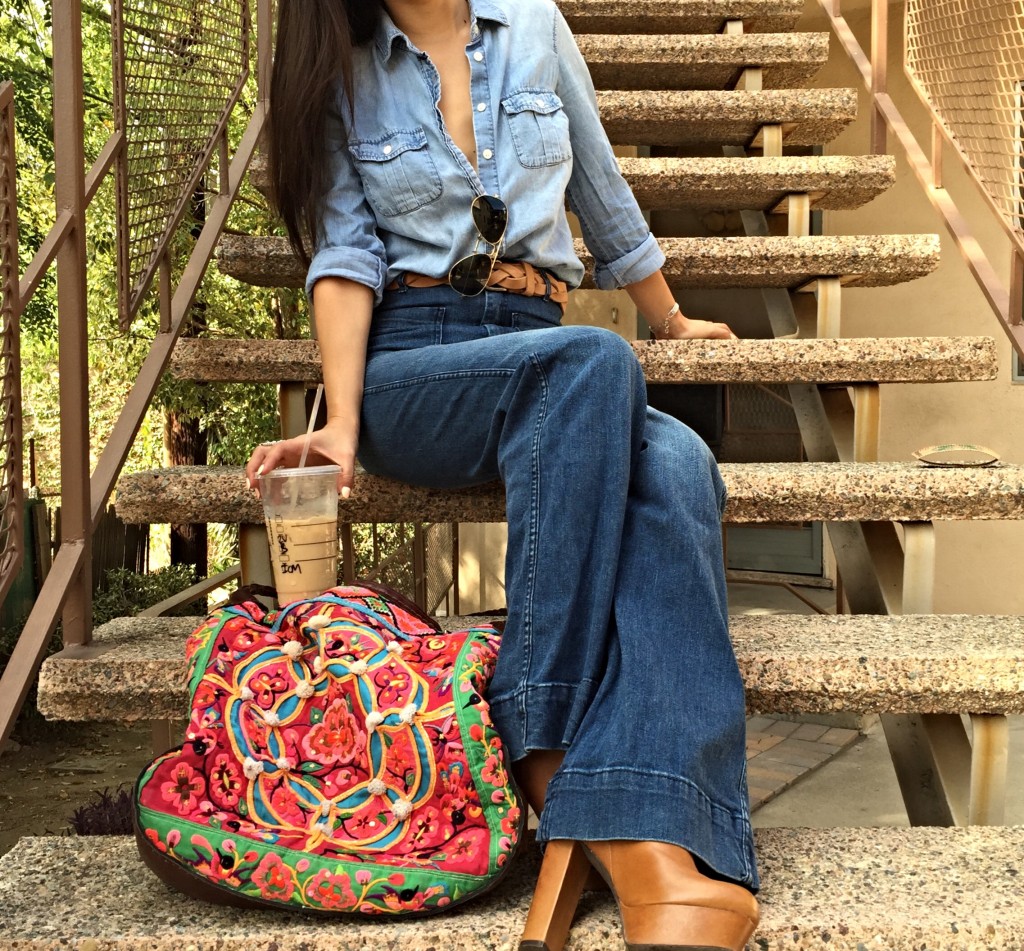 Ray-Ban Aviator Classic Sunglasses / Kevia Triangle Stud Earrings (sold out | something similar) / Free People Ring in Silver (no longer available, but something similar) / Gorjana Bryant Midi Stacking Ring (sold out | something similar)  / Sorenity Rocks Hand Chain Bracelet (at Melrose Trading Post) / Braided Belt (old, not sure where I got it from) / Steve Madden Desirred Ankle Boots
Photographed by Felicia Bade