It's officially holiday season time.  Store fronts are covered with snowflakes, lights and signs for pre-Black-Friday sales.  You just received your N-teenth invitation to another #friendsgiving holiday party.  What the eff do you wear so that you stand out in the crowd but not look like a lit-up Christmas tree?  Your savior is the go-to sweater dress.  It can be short, midi or maxi and you will still fit right into the party setting with a glass of wine in hand.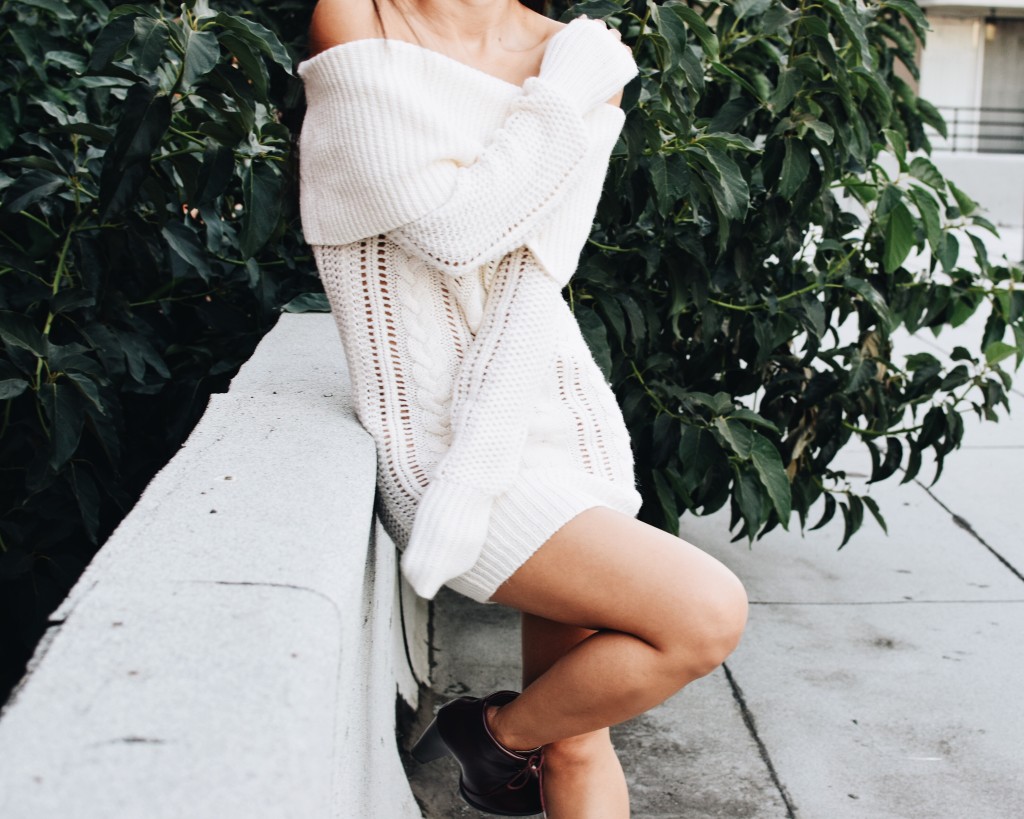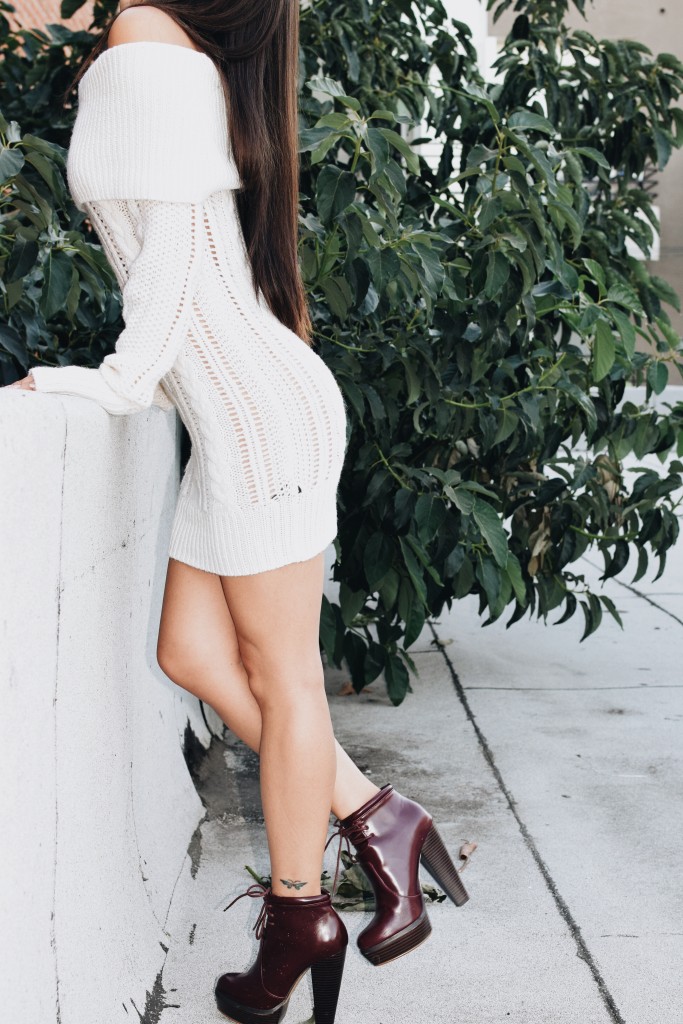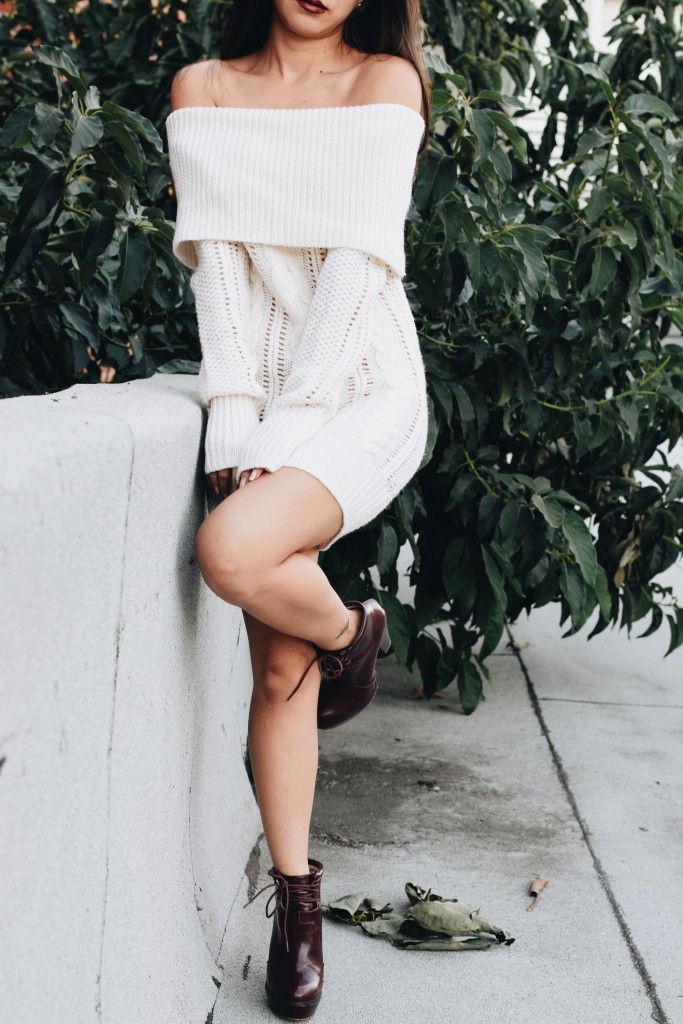 I'm wearing a Club Monaco Off-The-Shoulder Sweater in Ivory that I purchased two years ago.  Because I'm short, I'm able to wear this long sweater as a short dress.  I love how sexy it is even though I'm still covered up and warm.  This sweater can be worn as off-the-shoulder or as a cowl neck.  This versatility gives me options depending on how conservative I want to dress.  Here are similar looks:
ZAFUL Light Grey Off The Shoulder Sweater Dress
Club Monaco Fannah Sweater Dress
Nasty Gal Sonya Off-the-Shoulder Knit Dress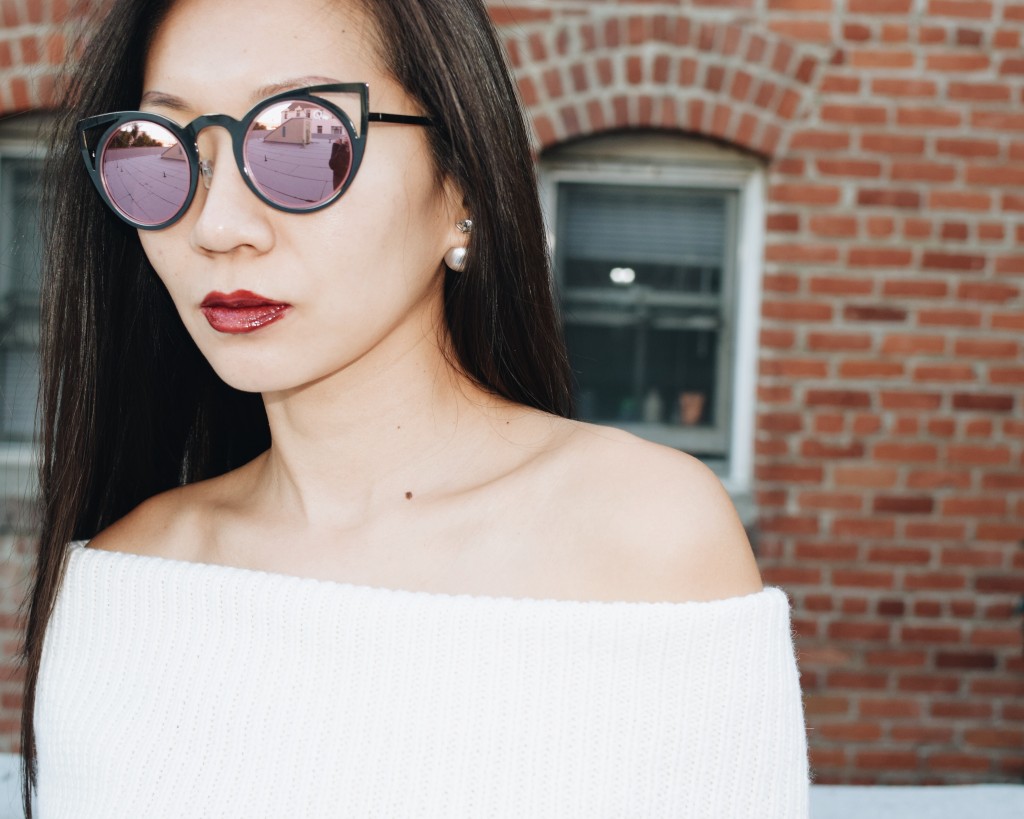 This pair of Quay Australia Invader Shades in Irridescent is exclusive to Nasty Gal.  I love how fun it is to wear, especially with this sweater dress outfit.  I needed something to give this classy look an edge and the sunglasses did just that.  Here's a similar look that's on sale.

And finally, the notorious pair of Forever21 Burgundy Modernist Platform Booties that are now sold out…(sigh).  But no worries ladies, here are similar looks:
Steve Madden Amandaa Platform Bootie in Burgundy Leather (on sale at Nordstrom)
Pedro Garcia Red Ankle Boots (on sale at Lyst)
Jessica Simpson Adaway Platform Bootie in Vampire Red Suede (on sale at Nordstrom)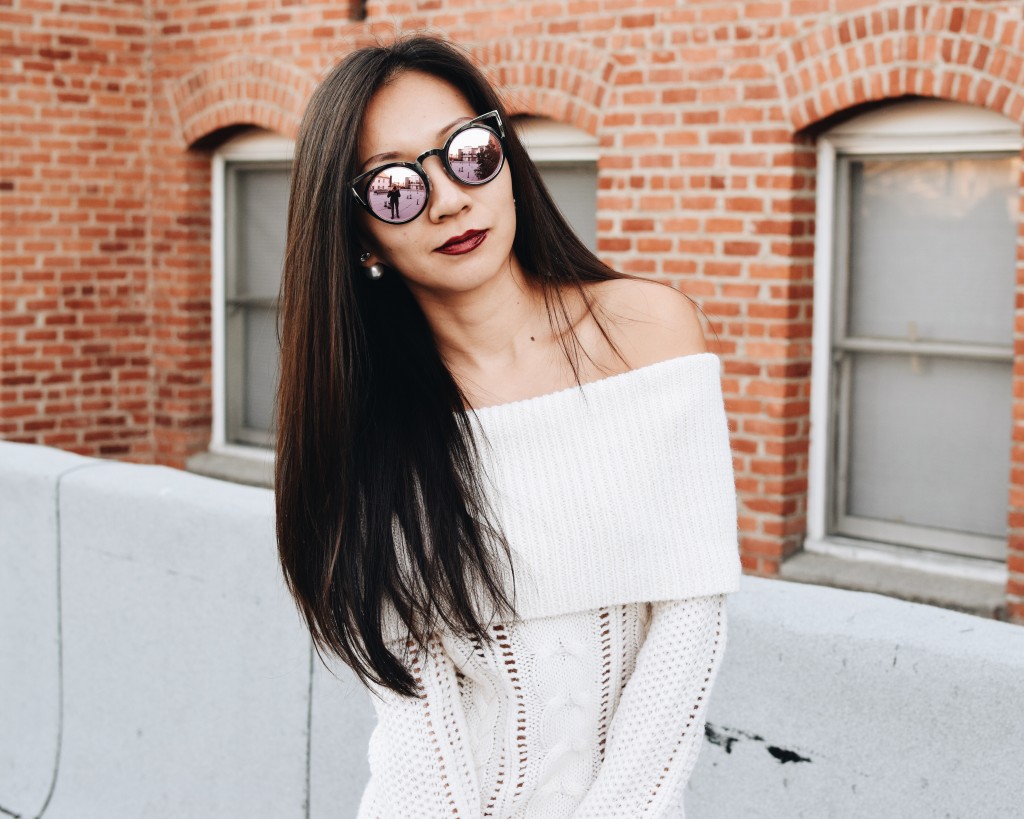 I hope everyone stays safe this Thanksgiving holiday.  Have fun, be merry, and eat lots of yummy food.  Don't worry, that sweater dress will do a good job hiding that food-comatose-belly.  Would love to know what you have decided to wear to your Friendsgiving parties!
Large Pearl Earrings (my own | custom-made in Shanghai, China)
Photographed by Laurie Douglas