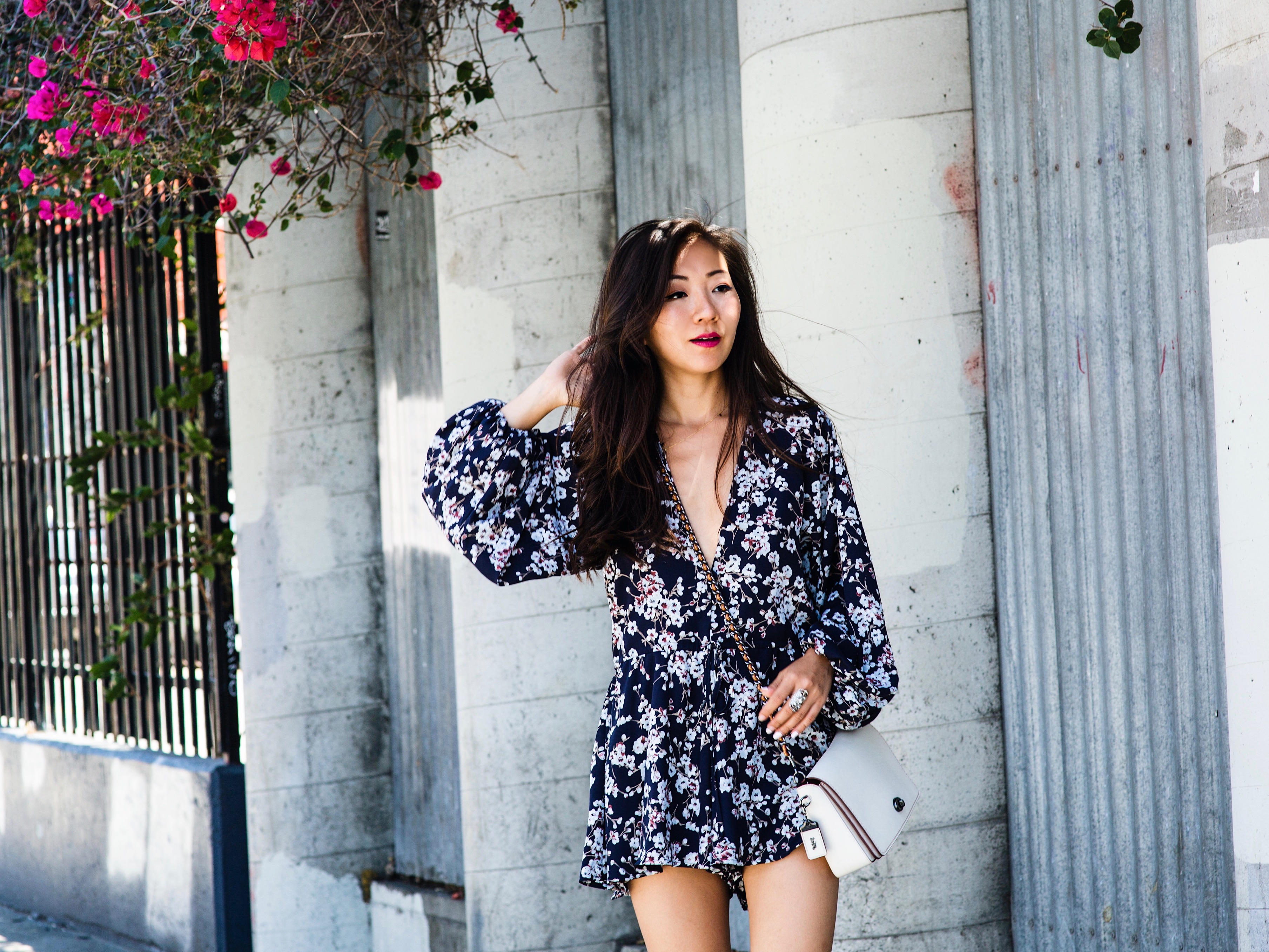 I was going through my computer looking at my photos, and noticed this folder of pics from June last year that I NEVER posted.  What a stinking waste of great pics!  I don't care if they're dated.  I like them, and I feel like sharing them with you.  This was shot just a couple of months before I lopped off like 8 inches of my beautiful long hair.  The days of dreading to wash my hair because of how long it takes to wash, blow dry, and curl my ridiculously long hair are 'long gone'.
Do I have regrets? Yes, especially looking at these pics.  But I know that my hair will eventually grow back, and I'll have the same boring long hairstyle all over again.  (One of the main reasons I decided to cut my hair was because I had the same hairstyle for almost 15 years).
There are other things in my life that draws the same kind of emotion, like ex-boyfriends or clothes for instance.  You know that you want a change and that you need to get rid of the old in order to make room for the potentially new.  However, once you get rid of it, you can't help but miss it.  You have sleepless nights wondering if you made the right choice.  You go back and reminisce by looking at old pictures, (haha!).  That is, until the new stuff comes along.  A new leather jacket, that fresh pair of platform heels or that bubbly feeling when you first kiss.
It's always hard to let go of something you've had for a long time.  There are memories and emotions attached to that person or thing, but always remember that there's a reason why you wanted to get rid of it in the first place.  It either no longer fits on your body or in your life.  I don't know how this post just went from chopping off my hair to a self-help guide, but I personally have a hard time letting go of stuff.  I'm not a hoarder, but I have clothes hanging on top of clothes in my closet.  I always think that it's a waste to let go of something I've either barely worn or forgotten about.  But that's exactly the reason why I should sell or donate it.  If it's that forgettable or unwearable, then odds are it'll continue to be forgettable and unwearable.
So, to loop this all back, the things that you truly want or love will either grow back (my hair) or reappear so you can post on your blog (my pictures).  The things that are not memorable will need to be cleared out.  Spring is just around the corner, and there's no better time for a spring cleaning than now.  Happy Tuesday!
Romper: Flair The Label (similar look) / Bag: Coach / Shoes: Free People (similar look) / Ring: Free People (similar look)
Photos by Mire Yang