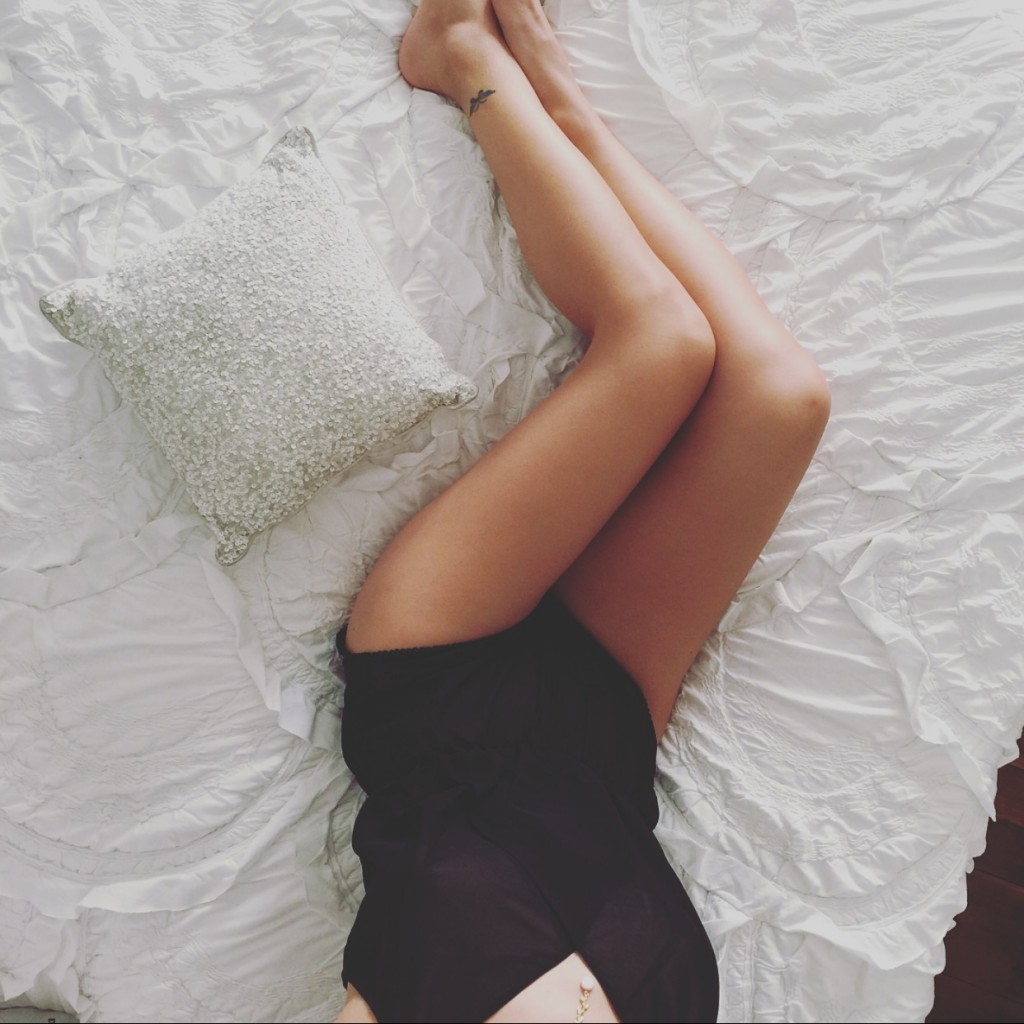 I believe every female deserves to feel sexy and confident, especially when you're at home in your own domain.  I like wearing cute, comfy things even when I'm doing nothing but lounging around in my studio.  I found this Urban Outfitters | Out From Under | Surplice Romper on sale and an online exclusive for under $20.  Wear this for that special someone.  That special someone could also just be you.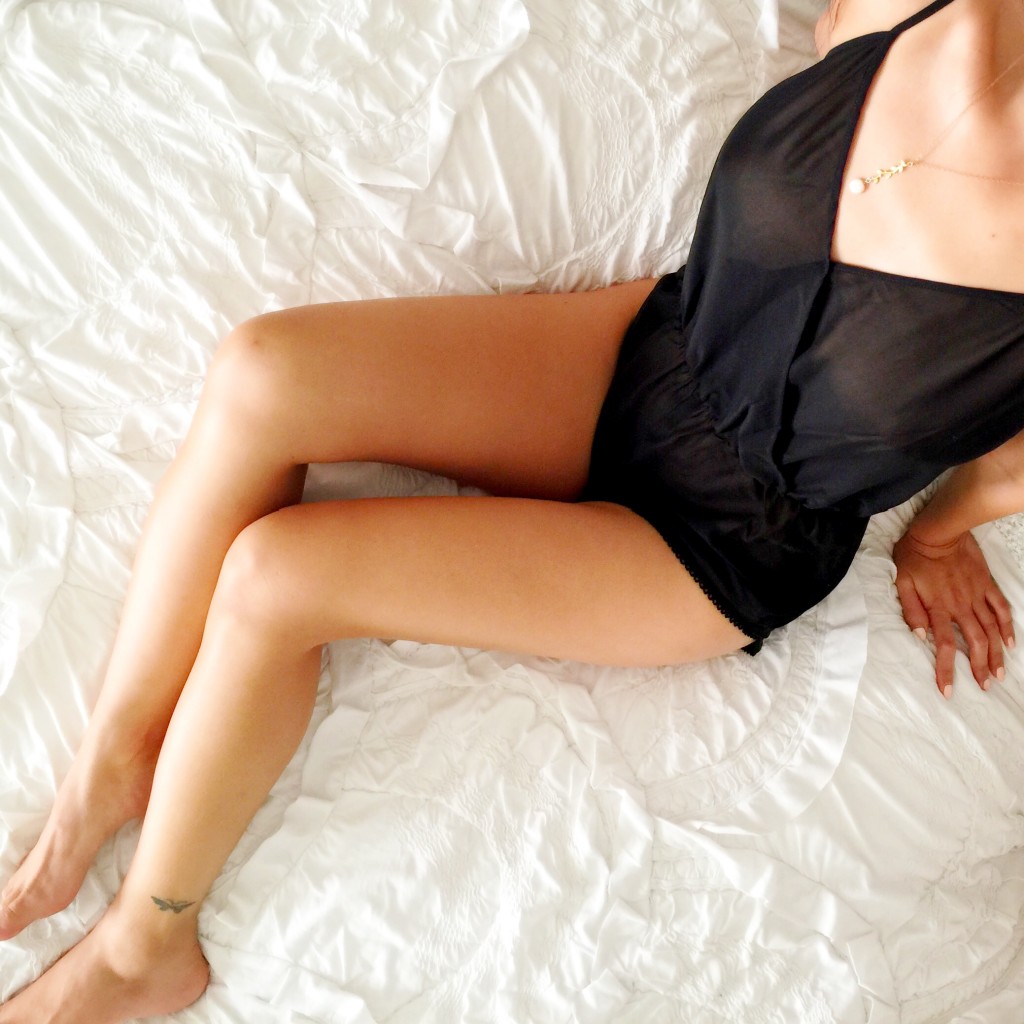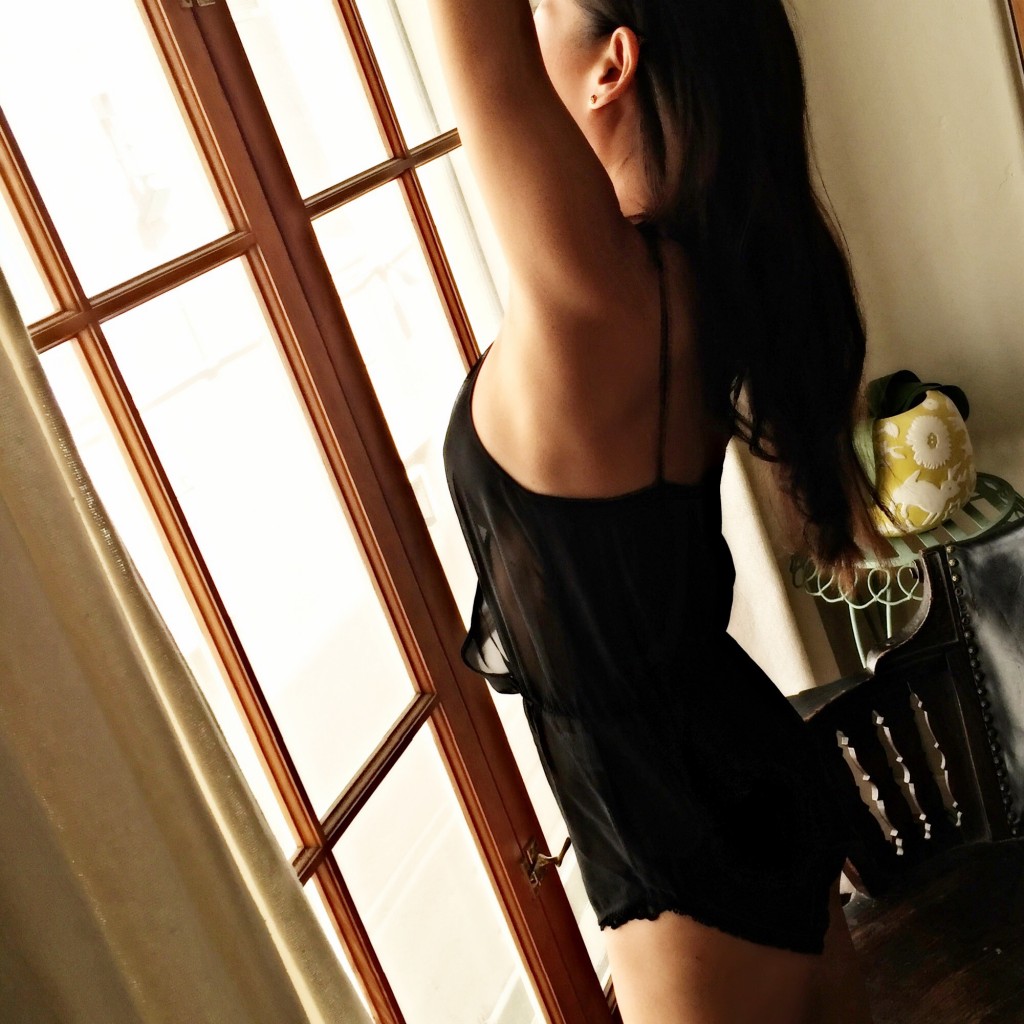 I would say the fabric is very see through.  I wouldn't recommend wearing this as a normal romper out on the streets.  It's definitely a stay-at-home kind of wear.  The straps tie at the shoulders on both sides for easy adjustments.  It's a huge plus for me because I do have a long torso that can be hard to accommodate with a lot of bodysuits and tops.  I'm wearing an XS.  I've purchased a few Out From Under items and I feel that their sizes runs about a half size smaller than your average American brand sizing.  If in doubt, I would order a size up.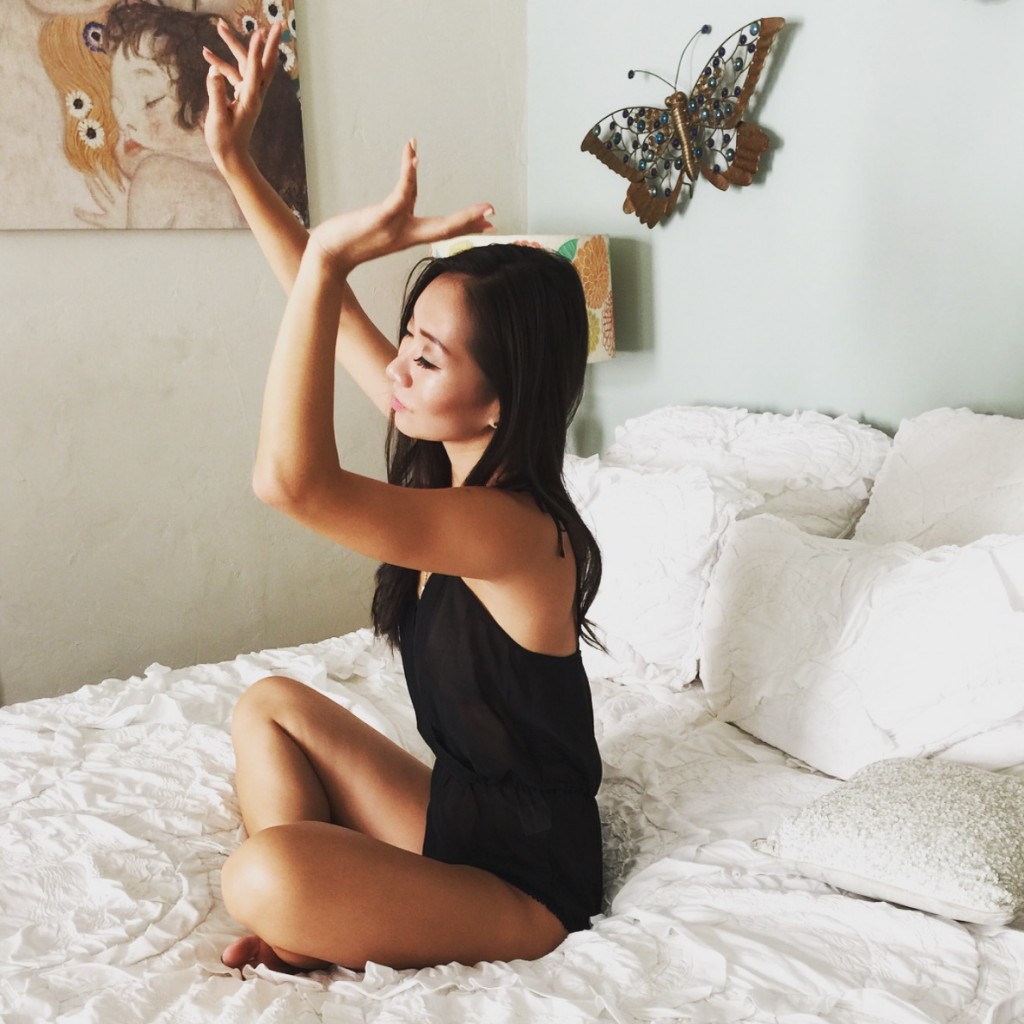 I also have the Surplice Romper in Grey.  It comes in Maroon and Dark Grey as well.  The grey, maroon and dark grey surplice romper have a different fabric than the black see-through surplice romper, which is only polyester.  The grey romper is much softer and comfy because it's a mixture of rayon and polyester.  Though the grey is soft and delicate, the fabric is not translucent like the black.  I would also recommend these super soft sleepwear with a similar look and feel:
Out From Under Cozy Brushed Rib Romper (at UO)
Out From Under Josie Romper (at UO)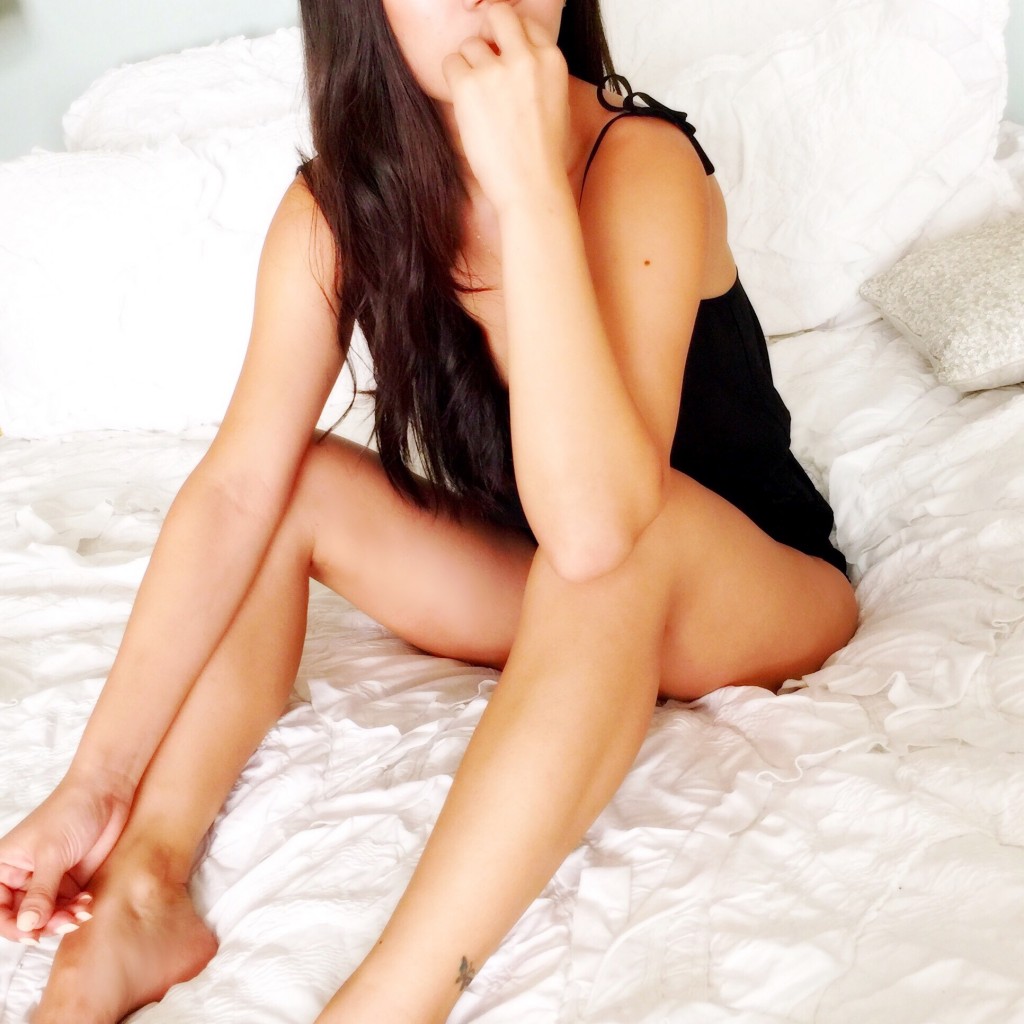 What do you like wearing at home?  I love to hear from you and get some feedback.  Thanks!
Gold and Peal Drop Necklace (my own, purchased from Melrose Trading Post) / Gorjana CZ Helena Stud Earrings (sold out on Gilt)
Photographed by Felicia Bade
Hair and Makeup by Felicia Bade