I'm single.  Never been married.  No kids.  However, Thanksgiving is a time for family.  When I go home to Dallas, TX I'm surrounded by my nephews ages seven and five, two dogs, cousins, cousins' kids, high school friends, high school friends' kids, etc.  It's a bit different than my lifestyle in Los Angeles, which is why I always pack for kid-friendly activities and events since I'm normally the babysitter of the group.  The aunt they haven't seen in a while, the god-mommy they want to play with.  Nothing says I'm good with kids like a nice pair of overall and cotton-jersey tee.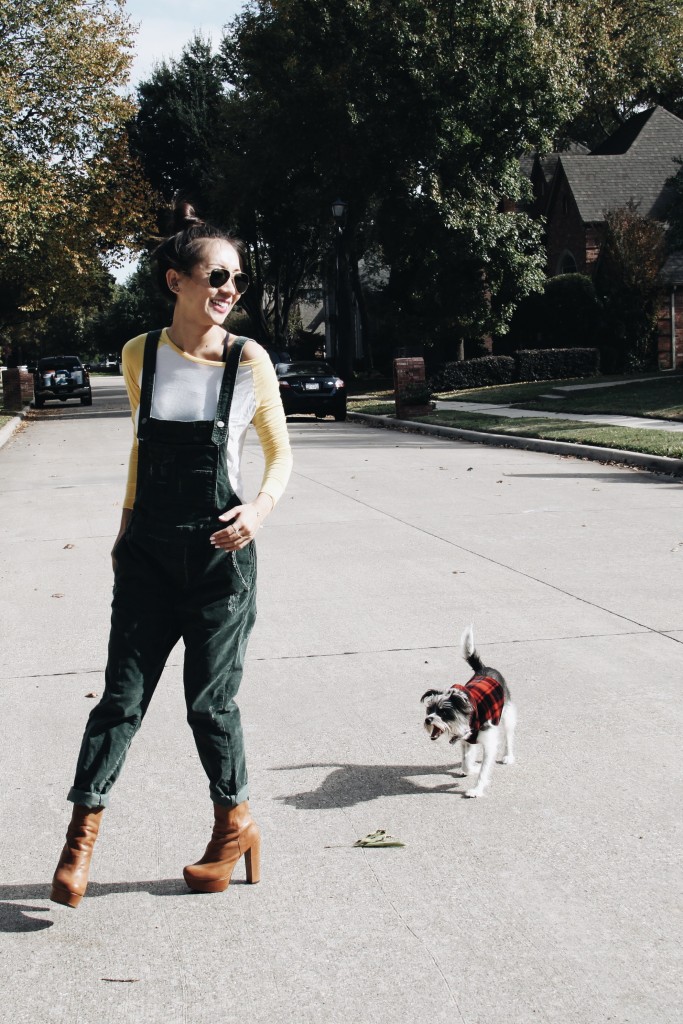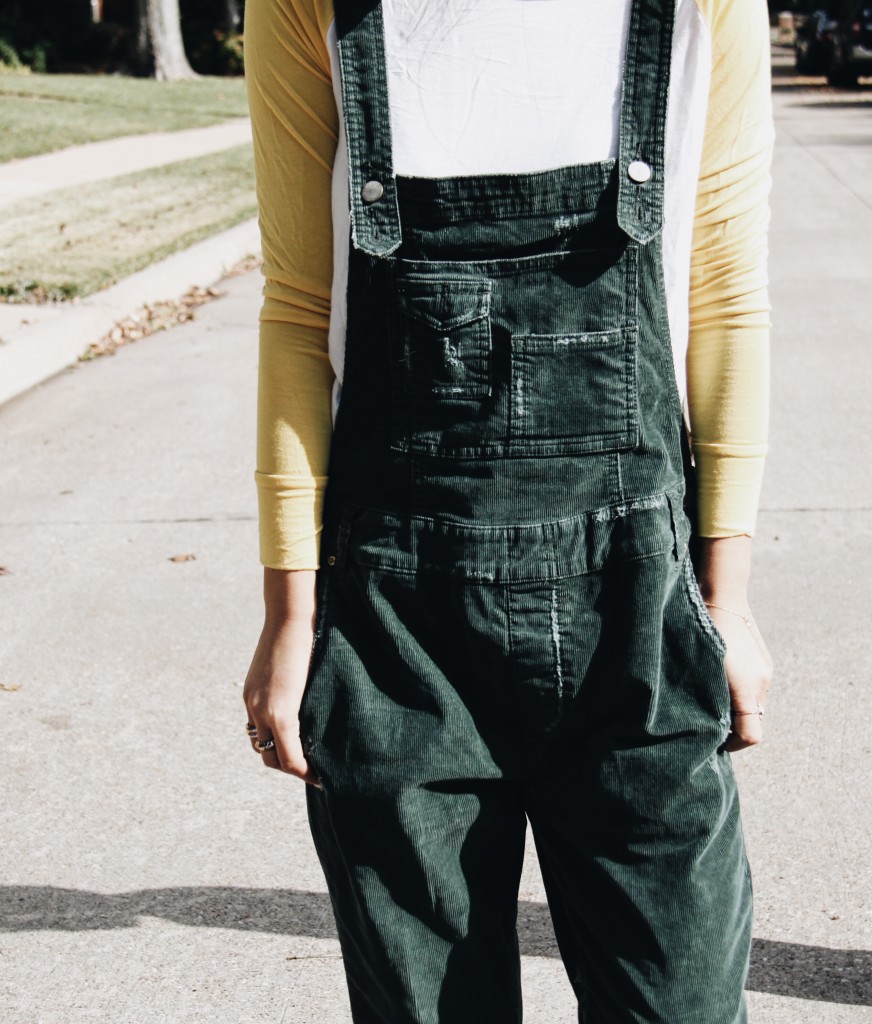 I'm wearing AEO Soft and Sexy Jegging T.  This color is currently sold out, but here's a very similar look that's also on sale for less than $15.  There are eight colors to pick from.  This shirt is so soft and comfortable.  It's light-weight but long-sleeve so I can wear it with shorts during the cool spring days next year.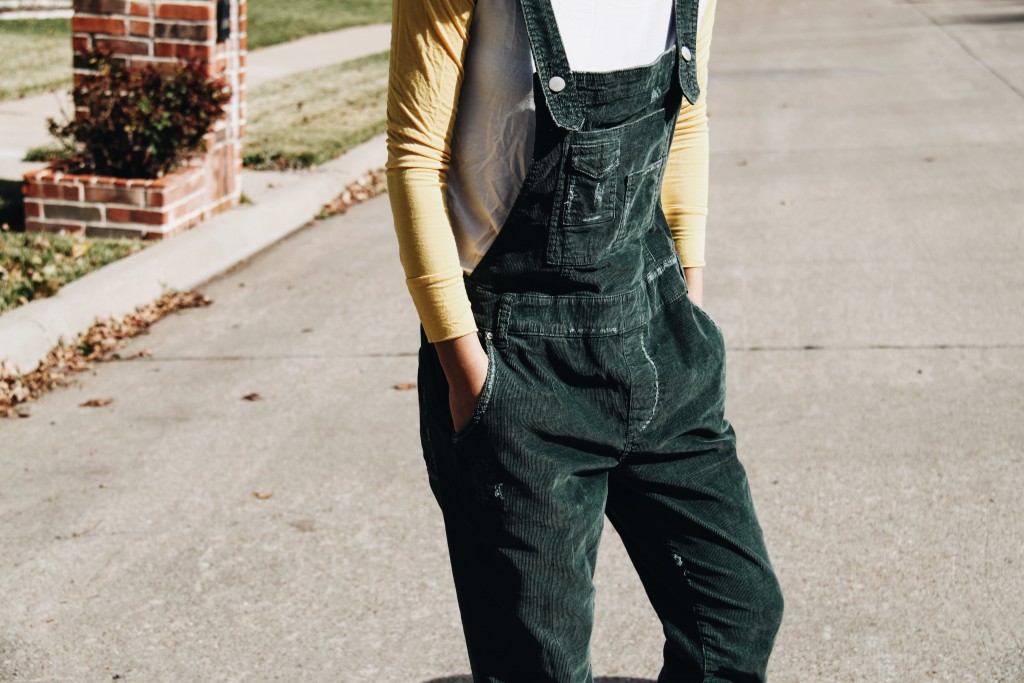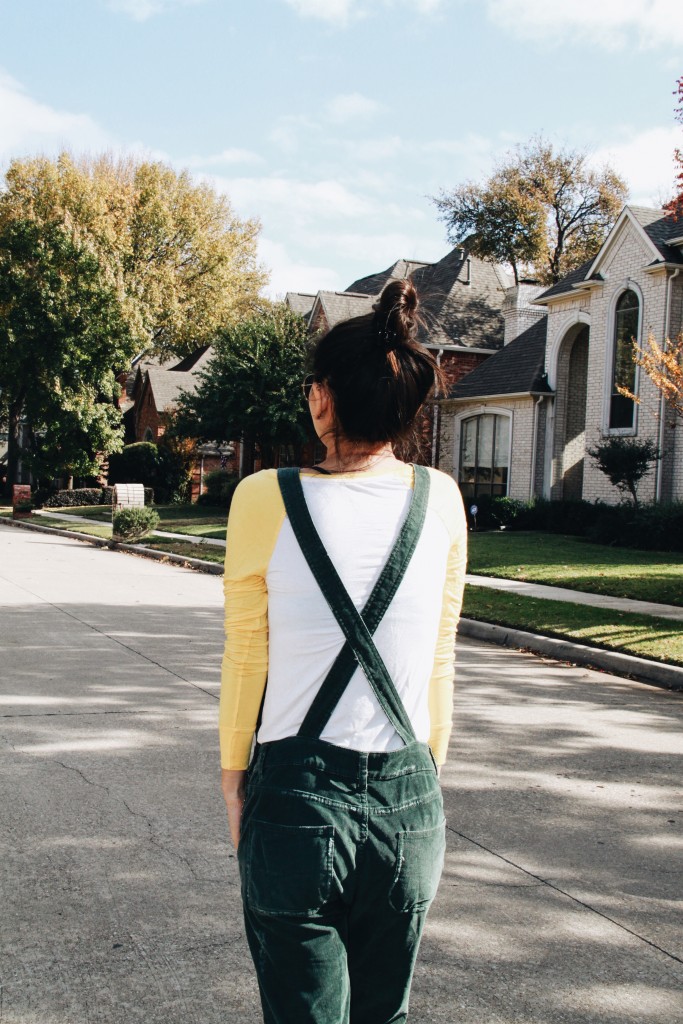 These Free People Through The Woods Corduroy Overall were purchased last year from the Studio City store.  It was the last one, and also a size 28.  Free People generally runs big on me and I knew this was going to be baggy, but I wanted to wear it boyfriend-style.  I rolled up the legs and it seems to work just fine on my 5'4″ petite frame.  Here are similar looks:
Free People Washed Denim Overall in Wake Blue
Alloy Corduroy Overall (on sale for less than $15)
I'm still in Texas with my family and will most likely be taking advantage of the Black Friday deals on the internet.  Check out the SALES page for awesome Black Friday deals that I'll be shopping myself, and stay tuned for more holiday fashion ideas.
I'm so thankful for my family, friends and Kangthropologie supporters/readers.  Any of y'all have any funny Thanksgiving family stories you'd like to share?  I'd love to hear some of them!  And as always, feel free to leave a comment if you have any questions, suggestions or feedback!  Happy Thanksgiving Holiday!
Ray-Ban Aviator Classic Sunglasses / Steve Madden Desirred Ankle Boots (similar look) / Chan Luu Gold & Swarovski Crystal Hand Chain in Light Silk (sold out | similar look) / House of Harlow 1960 Aztec Stacking Ring Set (sold out) / Gorjana Shimmer Bar Midi Ring (sold out)
Photographed by my sister