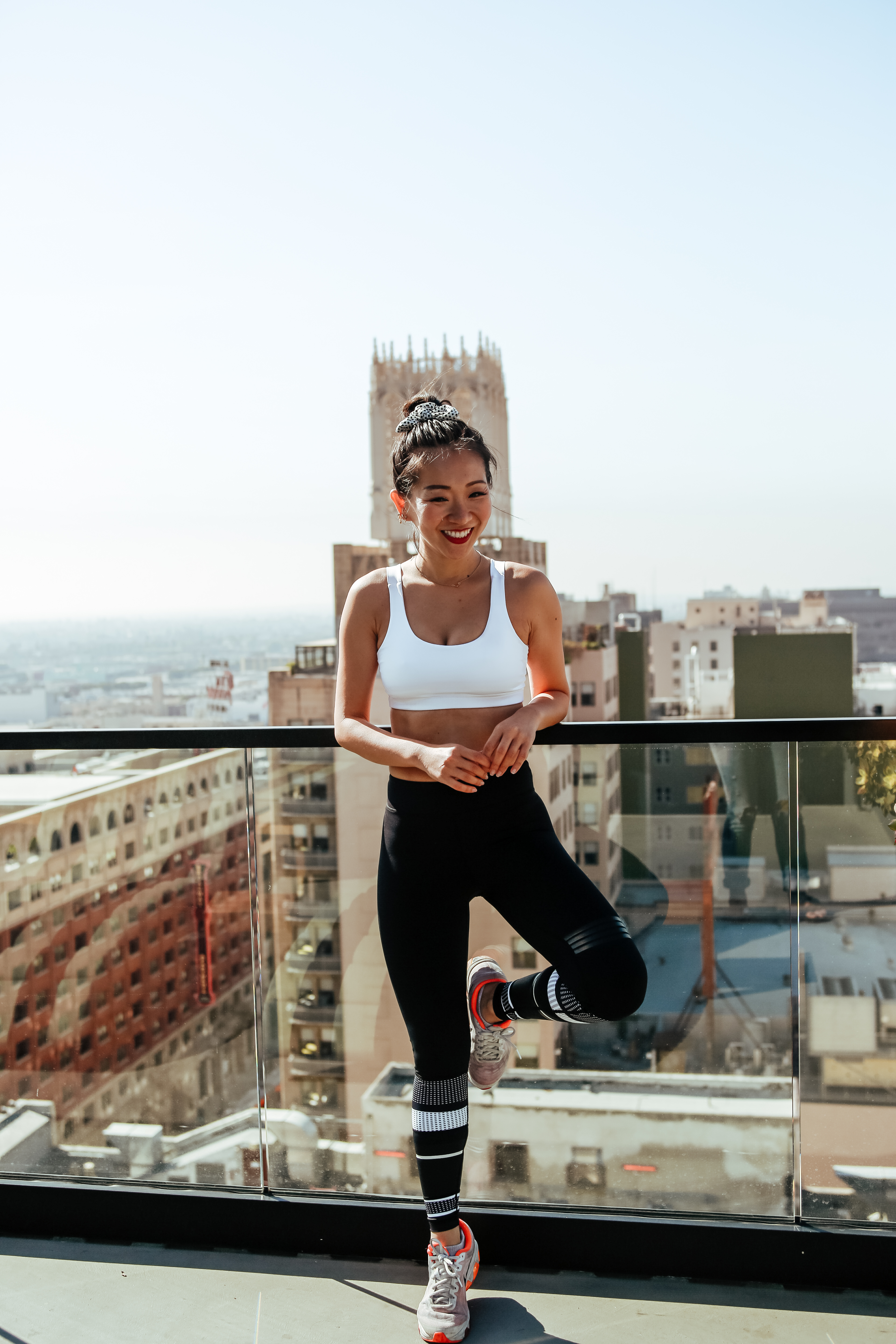 To say that this past month has been trying is an understatement.  I am SO glad that February is behind us, and I'm praying to baby Jesus that March will be smoother sailing.  In these trying times, I need some physical therapy, and I'm not talking about the movement rehabilitation treatment kind.  The kind of 'physical' therapy that I'm talking about is literal.
There's been lots of changes happening in my life this past month and my mind is tirelessly thinking of how I can solve each problem.  I start to lose a lot of sleep, (only resting 3-4 hours/night), and I'm someone who loves her 8 hours of beauty rest.  I pretty much look as haggard as it gets in about a week.  So, to counter my stress level, my 'physical' therapy treatment has been to workout as much as possible to the point where I'm too tired to think and I eventually fall asleep.  Not sure if this works for everyone, but so far it has done well for me.
In the past I would lean towards drinking excessively, going out with friends and partying, or use shop therapy and max out my credit cards.  I did that for probably the better part of my early 20s.  I'm not that irresponsible kid anymore, and I have learned to take my stress out where it benefits my mind and my body.
Here's the breakdown of my weekly classes: I normally do at least 2-3 HIIT classes that involve a lot of cardio.  I can't run long distances anymore because my knee gave out after my last marathon, so it's all sprints on treadmill for me now.  I even out the cardio with 2-3 hot yoga or hot pilates classes.  Though these classes can be intense as well, the heated rooms help me sweat, which mellows me out more.
On a completely different note, I've discovered my new favorite instructor who teaches at both Aura Yoga and Hot Pilates at Sunset Plaza, and her name is Maria Leguizamon.  She's this tiny hot Colombian badass instructor that will whoop your body into great shape.  This isn't a plug.  I just really love her classes.
Working out may not be for everyone, so I recommend taking meditation classes or going to an infrared sauna.  I recently checked out HotBox in DTLA, and found the experience quite invigorating.  It was kind of expensive in the sense that you're spending $45 to sit 45 mins in a heated box with infrared lights, but if you don't have access to a heated sauna, this might be your best bet for that stress reducing day.  There are other places like Sweattheory in Hollywood that offers $35 per session, or Shapehouse in Larchmont Village that's $50 per session but you get your own infrared bed.  I'm actually curious to check out Shapehouse to see if there's a difference between the infrared bed and the infrared box that I tried at HotBox.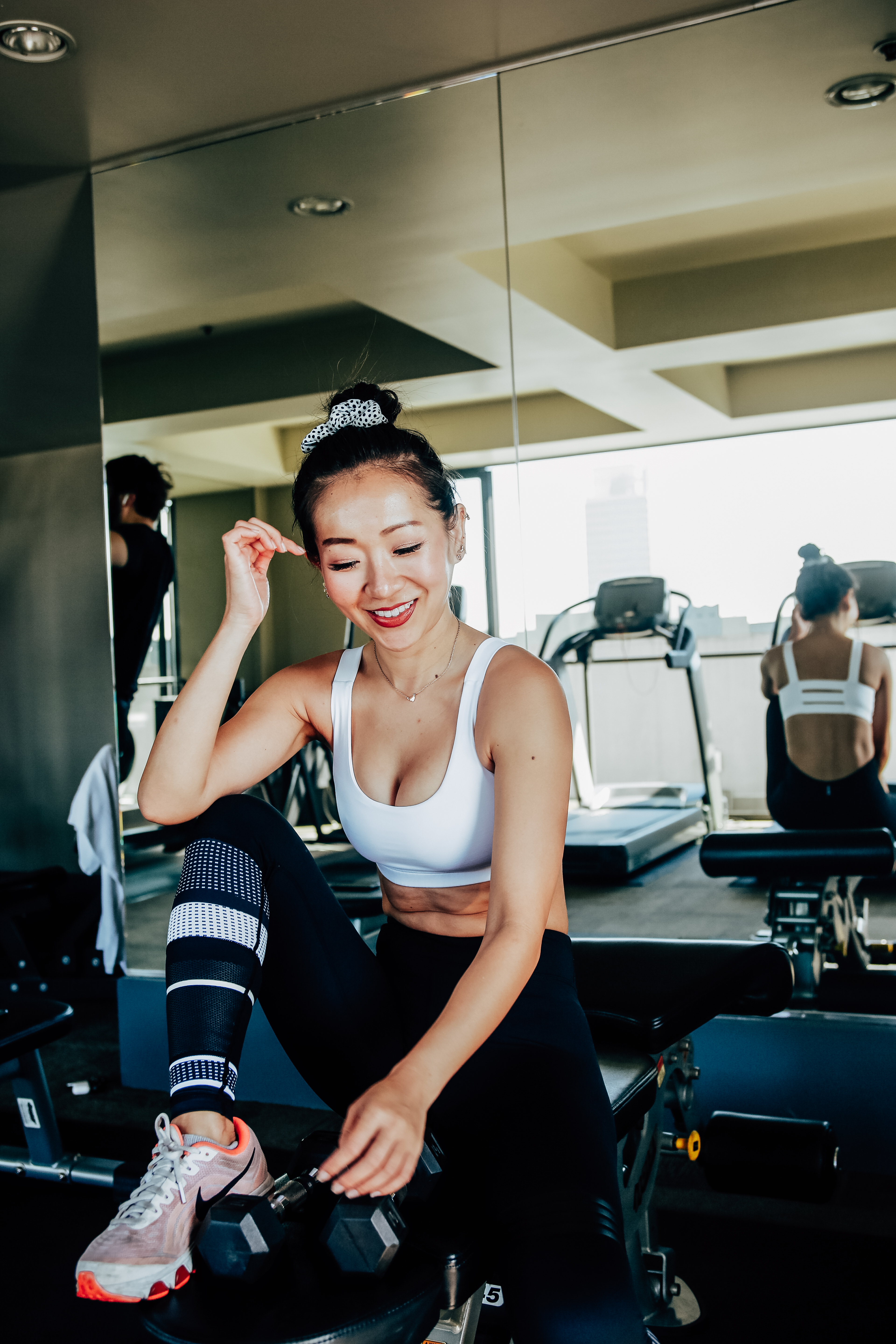 I'm trying to stay positive about these changes because I know all things must change in order for me to grow.  My permanent I-love-to-eat-carbs pooch, (see CARB ME UP), has already reduced in size, so maybe this stress thing isn't all bad news.  See, I'm already doing better.  LOL!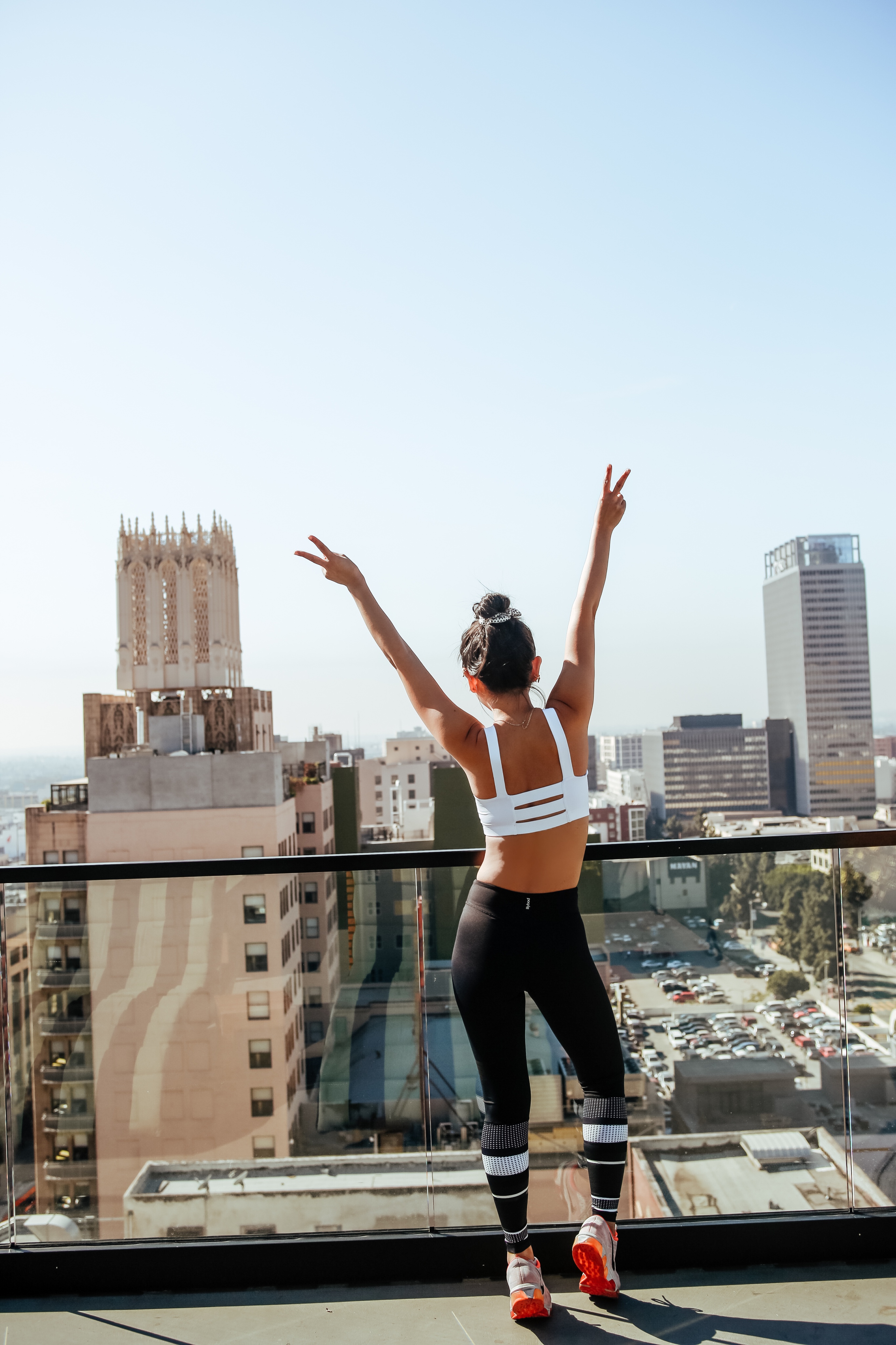 Bra: Montiel / Legging: Lilybod / Scrunchie: Forever 21 / Sneakers: Nike / Necklace: Sugarfix by BaubleBar
Photographed by Stefanie Meier