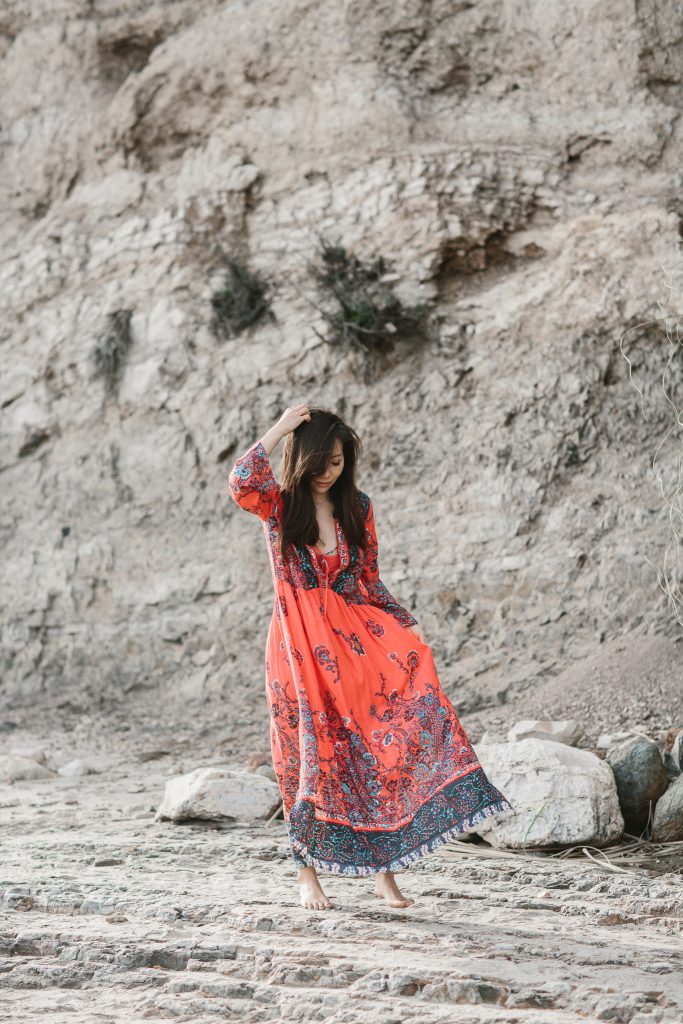 In the world of blogging, I think it's important to have high quality imagery and content.  Depending on your own personal aesthetics, the look and vibe should reflect who you are and what you represent.  I love romantic and sexy maxi dresses, and my look has a feminine boho vibe.
Occasionally, in the midst of all your photoshoots, you'll do one that is unforgettable.  Towards the end of last year, I had a beautiful photoshoot with one of my fav photographers, Hanna Snyder.  She took me to this super remote spot in Malibu, and we found these beautiful slated rocks on the beach.  The textures and colors really helped bring out this Free People Maxi Dress.
I fell in love with the photos immediately as we were shooting and reviewing them through her camera.  I hope that everyone that blogs gets to have one of these magical moments where you feel like you're in a romantic dreamworld creating editorials for your favorite brands.  These are the moments that keep me wanting to create and blog more.  Every motivational moment counts.  Happy Sunday everyone!
TribeTats Onyx Goddess Temporary Tattoos
Photographed by Hanna Snyder