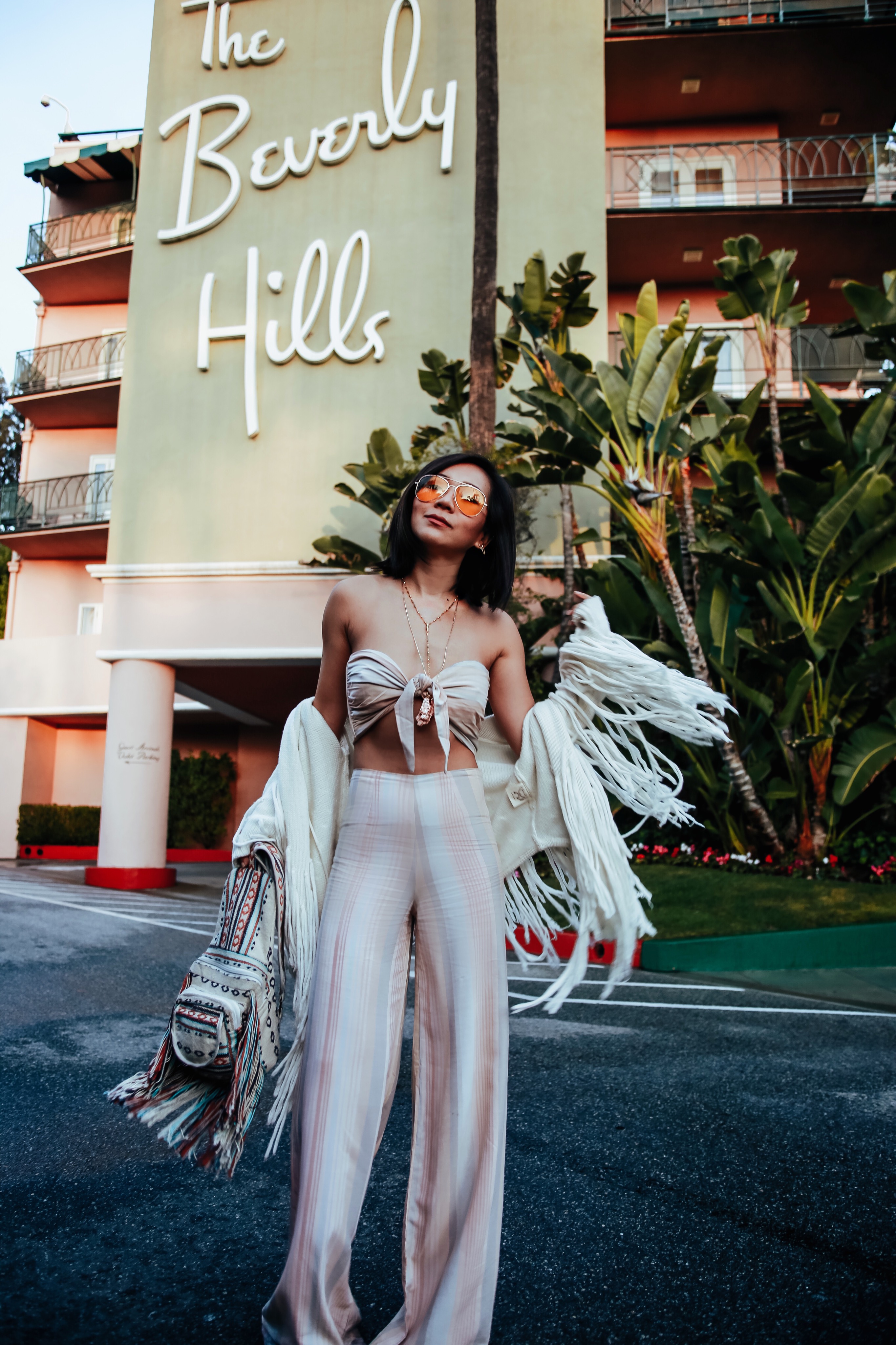 The past month has been one helluva roller coaster ride.  I'm kind of stuck between a rock and a hard place.  Confused?  Let me start from the beginning.  You know that saying, 'be careful what you wish for'?  Well, it couldn't be more true for me than anything else right now.  I think I may have complained too much and prayed too often to the man upstairs for some way out of my 4 part-time jobs, and my prayers have been answered.
In just the past week I've received news that's given me more…"free time" in my once hectic schedule.  My LA theatrical agent and I have parted ways, and my contract for my social media consulting gig had expired.  I was quite bewildered because this affects my finances greatly.  Not that I was ballin' to begin with, but now I'm really in a rut.  However, even in all this chaos, I'm still not quite sure I want to go back to the restaurant industry.  I've pretty much made up my mind last year that I no longer wanted to be a waitress anymore.  I've learned certain skill sets and gained work experience doing social media consulting, and I think I'd like to keep at it.  No worries, acting is still in the forefront of it all, but I can't live off auditions, callbacks, and free skincare.
I was reading an article written by Stacy London on Refinery 29 about how she went broke and felt broken last year.  This article couldn't have come at a better time.  I had once gone through a case of depression when I had to get surgery, so I could easily empathize with Stacy.  My surgery wasn't to the extent of her spinal cord surgery, but it did keep me out of the public and into hiding.  Her depression led to reckless spending, which then snowballed into a bunch of other horrible events.  2017 was definitely not her year, and right now it seems like 2018 isn't really mine.
I can't say that I have a step by step plan laid out for how I plan to get a new theatrical agent or land a part time job that helps pay rent while I pursue the world of entertainment.  However, I'm not sitting on my ass waiting for CAA to come knocking on my door.  I know where I fell short with my previous agent, and have updated my headshots and resume.  I plan on getting even better headshots with Theo and Juliet, (seriously, they're worth the investment).  I'll be reaching out to brands and PR agencies to see if I can do more campaign work for Kangthropologie, and I'll be cooking at home more often to save money.
I have been through the many ups and downs of living the LA actor's life, and this is just another hurdle for me to cross.  The key thing is to admit where you went wrong and to move forward from that experience.  I'm blessed to have parents who are supportive of me and my endeavors.  Let's pray that this is just a small hiccup.
Top: Beach Riot / Bottom: Beach Riot / Cardigan: Spell & The Gypsy Collective / Backpack: Library LA / Glasses: Urban Outfitters / Necklace: Sugarfix by Baublebar / Lariat: Luv AJ
Photographed by Stefanie Meier