Saying I get gifted with skincare products is an understatement.  Yes, as a blogger who prides herself with great skin, (regardless of my age), I do get tons of skincare products to try.  And usually after I receive a product one of three things happen:
I immediately put it in my medicine cabinet and try it out that day/night, or
it goes in my "once I run out of this < said product > I'll try it", or
I'll give it to a friend or a giveaway that I've been planning to do but never got around to actually doing it.
I'm just being honest, and 9 out of 10 times it goes into category two or three.  It's actually not good for you to try on too many different skincare products too frequently.  It could cause skin irritation or breakouts, and I'm too old for breakouts.  Also, different skincare lines have chemical compounds that could counteract each other, so it's best to stick to just a couple of brands that you know works well with your skin.
With all this said, I attended Dermalogica's Sound Sleep Cocoon launch held at Unplug off Melrose about a month ago with a couple of my girlfriends.  The event itself was perfectly catered to my liking.  Not that I had any input in organizing this event, but whoever did has great taste.  There were yummy bites, light refreshments, skincare advisors, beautiful male models wearing silk pjs, and a private sound bath held at the end.  Not to side track, but I HIGLY recommend the sound bath.  Not a plug, but if you're into mediation then you should try this class out.  You can scroll through the pics and you'll know what I'm talking about.
We each went home with a jar of the Sound Sleep Cocoon, which is a night gel-cream optimized for nighttime skin recovery.  I've been dibble dabbling with Dermalogica products the past year.  I don't know why I never fully committed.  Maybe because I was so in love with my La Mer moisturizer for the last 10 years that I was afraid to commit to anything else.  Well, I decided to give it a go and use the Sound Sleep Cocoon every night for 30 days, and here is my honest review:
I LOVE IT.  This is not a sponsored post.  Dermalogica did not pay me to write this.  Other than me receiving a free jar to try, I am not given any incentive to write this review or say fabulous things about it.  And yes, I love it so much that I started to convince my closest girlfriends to try it, and they know I don't f*ck around when it comes to advertising skincare stuff.
I won't go into the chemistry of the product because I don't know it well enough to sound like I know what I'm talking about, but the lavender smell is heavenly.  I hate it when a product's perfume is too strong to where I feel like the product itself is a gimmick.  The scent is light and dreamy, and lavender is perfect for rest and relaxation.
I love the gel-cream texture.  I usually opt for a heavy moisturizing cream for nighttime use because that's when I don't care how oily my skin gets.  In my mind, the richer the cream, the more moisture my skin is receiving.  However, that's not the case with the Sound Sleep Cocoon.  The texture is light but it feels penetrating, which is EXACTLY what I want.  PENETRATING.  I wake up to the softest skin without all that heavy oil.  I don't have puffiness, even after I eat ramen the night before.
The packaging is perfect as it comes in this little round dispenser that locks and unlocks when you twist, and pumps out just the right amount of product you need.  I hate it when I lose caps because it comes off while in my travel bag and squirts everywhere, or I drop the bottle and the cap no longer stays on because it's chipped or cracked.  Good job Dermalogica on this packaging.
If you go to my Instagram Highlights, (see BEAUTY), you'll see me using this in my current nighttime skincare routine.  It's $80 for a 1.7 oz jar, which should last you about 2 months if you use one pump every night.  I'm way past my 30 days and there seems to be plenty of product left in the jar.  (Fingers crossed that it lasts for at least 3 months).  It's hard to find anything effective under $100 these days, especially a nighttime moisturizer.  If you have never tried Dermalogica before, this is the product you need to test the waters with.
FYI, my skin type is normal/oily.  I have an oily t-zone and the rest of my skin is normal.  I am not sensitive to any chemical products that I am aware of, and I am not prone to acne breakouts, (#KNOCKONWOOD).  Let me know if you do decide to try it out.  I would love to hear about your results!
Xo, Linda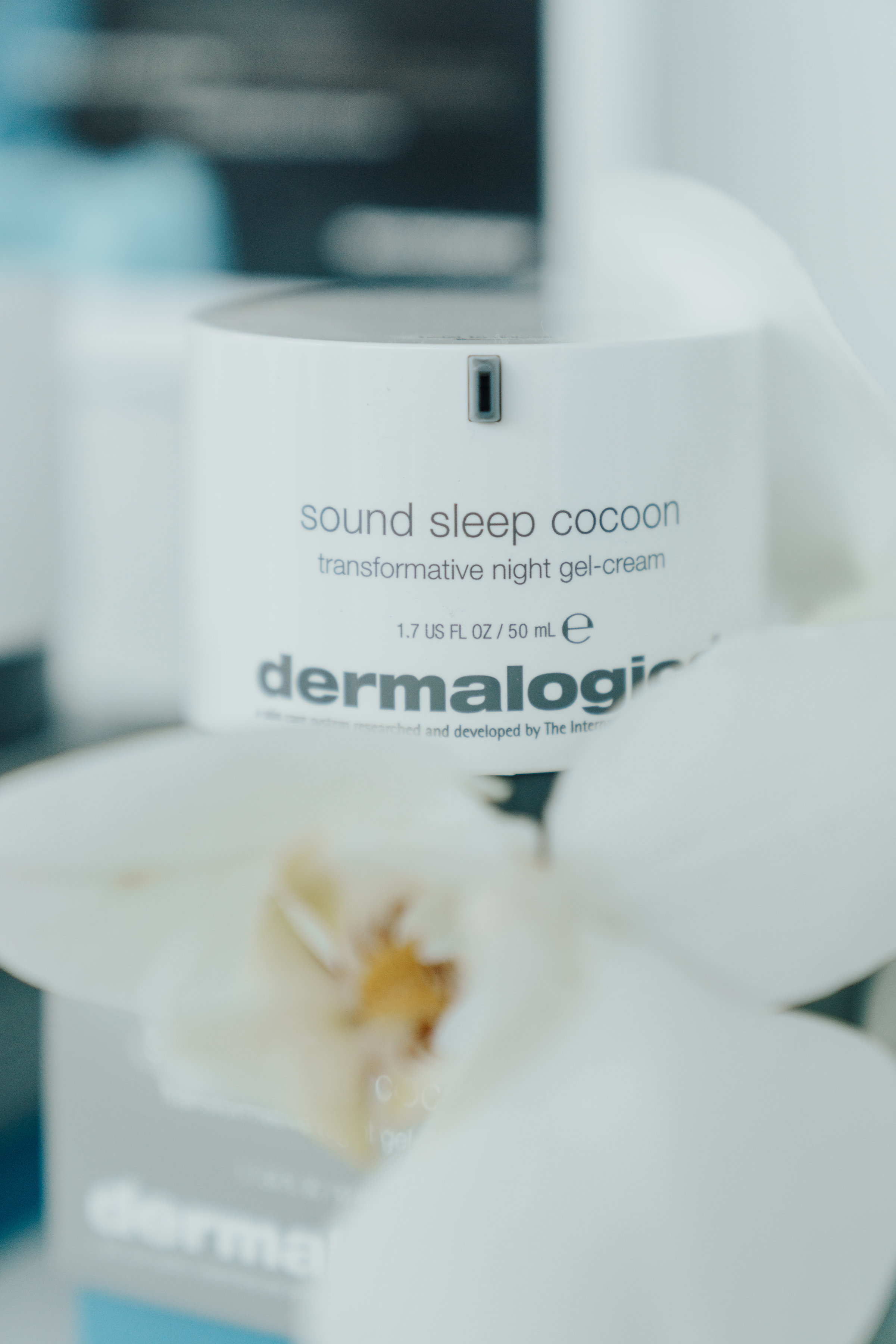 Photographed by Jessi Casprowitz