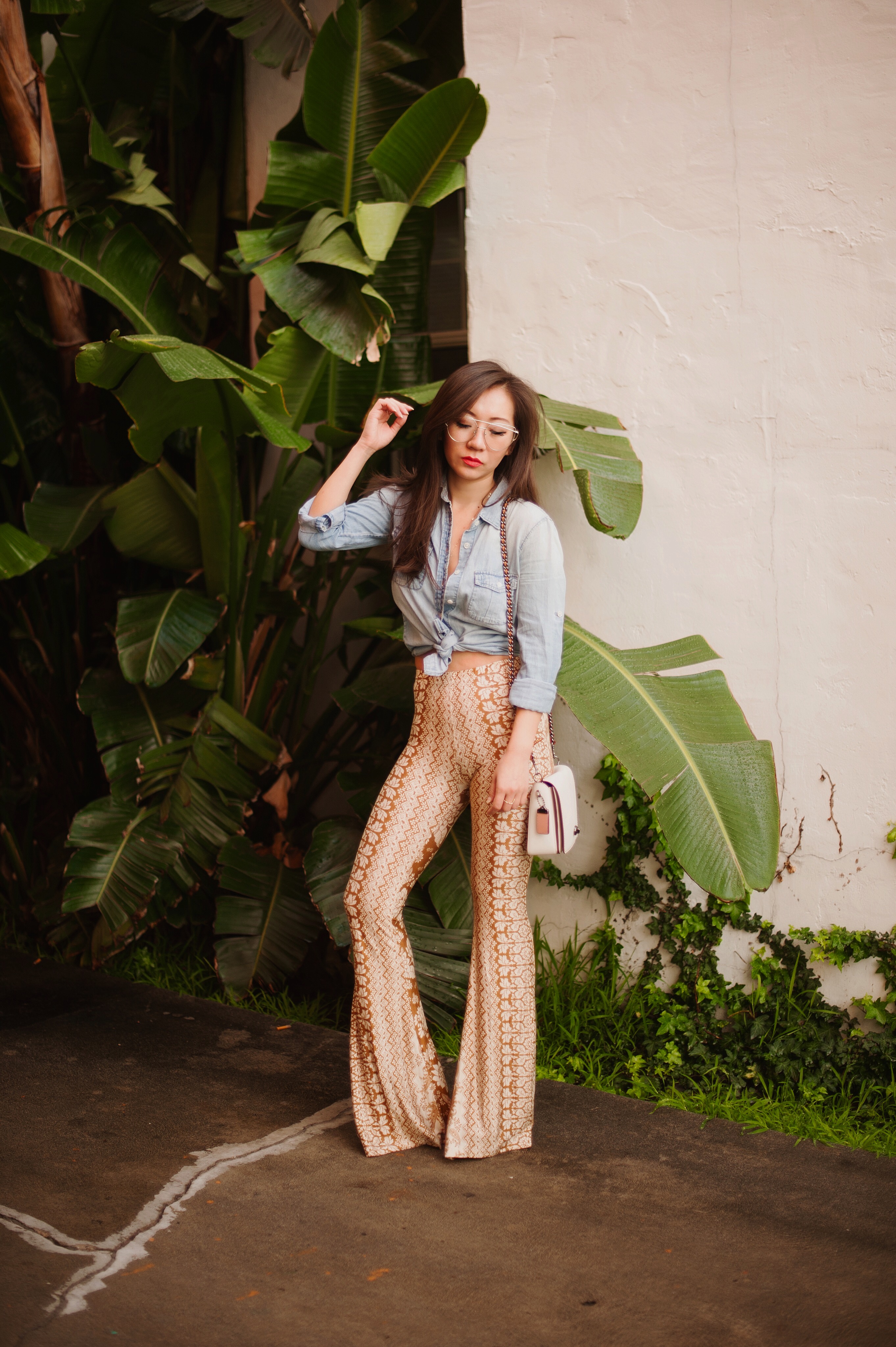 It's funny how one trip to the flea market can suddenly change your outer appearence and fashion choices.  Mine went from boho chic to ultra retro, and I'm totally digging this new look and vintage vibe.
A few Sundays ago, I went to my local LA flea market with a good girlfriend just to walk around and look for vintage denim.  Vintage denim I did not get, but I ended up going home with 5 pairs of spectacles.  I've been wearing them non-stop ever since.  I pair them with everything, and I mean EVERYTHING.  The best part is that all of them were $10 and under!
Don't have a super cool flea market near you?  No fret because sunglasses and clear lens readers seem to be the new craze online.  Every other click on the screen and there's a new online store for eyewear.  The latest site I found that is also super affordable is zeroUV.  They're worth checking out.
Now it's your turn to go out and cause a spec-tacle.  Here are some of my current favorite retro styles:
Shirt: J.Crew / Pants: Novella Royale (similar look) / Bag: Coach / Glasses: Melrose Trading Post Stand (similar look) / Lipstick: Bite Beauty
Photographed by Laci Havens