When I think Fall, I think of brown, burgandy, rust, …clay.  I found this super comfy and soft Zara Flowing Trousers With Pleat in Clay for under $20.  It is available right now in-store and online, but I promise you at this price it will sell out quickly.  I am wearing an XS.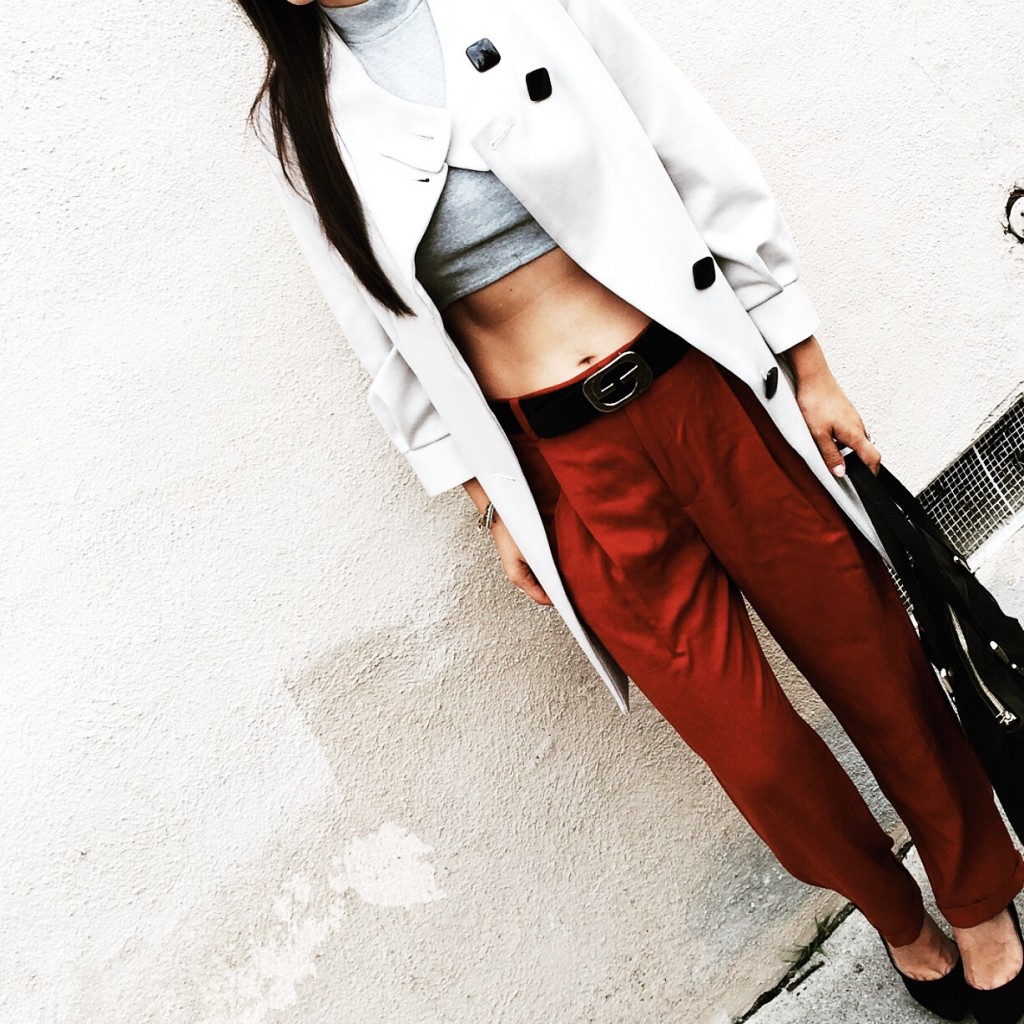 No other city has fashionistas that scream for joy when it's gloomy and chilly outside like we do in Los Angeles.  I am thrilled to be able to throw on my favorite coat, and not sweat my a$$ off because it's for a photo shoot and 90 degrees outside.  I'm wearing a Vintage Geometric Coat in Light Grey with Geometric Buttons that I got from a small boutique in NYC back in 2008.  I know.  I know.  That's like seven years ago.  But the reason I'm dating myself is because outerwear lasts FOREVER.  They will come back in style or stay in style year after year.  If you really love a coat, take good care of it, keep it in great condition, and you'll be able to wear it for as long as you like.  Similar looks: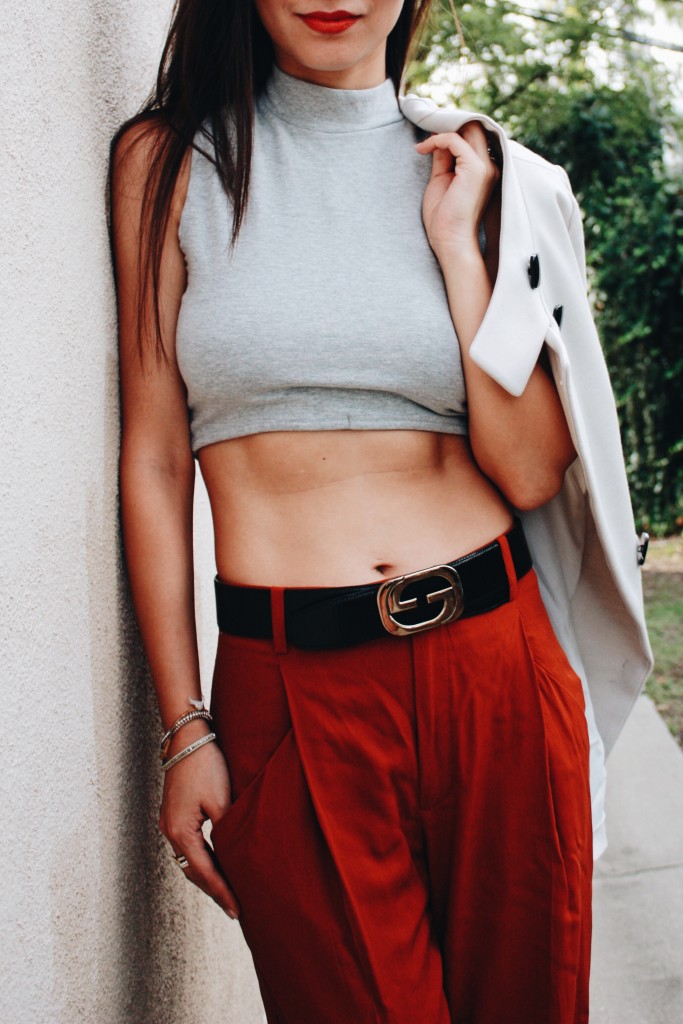 This Truly Madly Deeply Mocturnal Cropped Tank Top by Urban Outfitters is on sale and for under $20.  There are four colors, but I love the grey the most.  I am wearing an XS.  I wore the trouser with a mock-neck crop top because I'm not going into an office building to work in this outfit.  I styled it so that it's more laid back, but still sophisticated and chic.  If you ARE going to work, then I would suggest a top like Silence + Noise Mock Turtleneck Tunic Tank Top in Taupe (on sale at UO).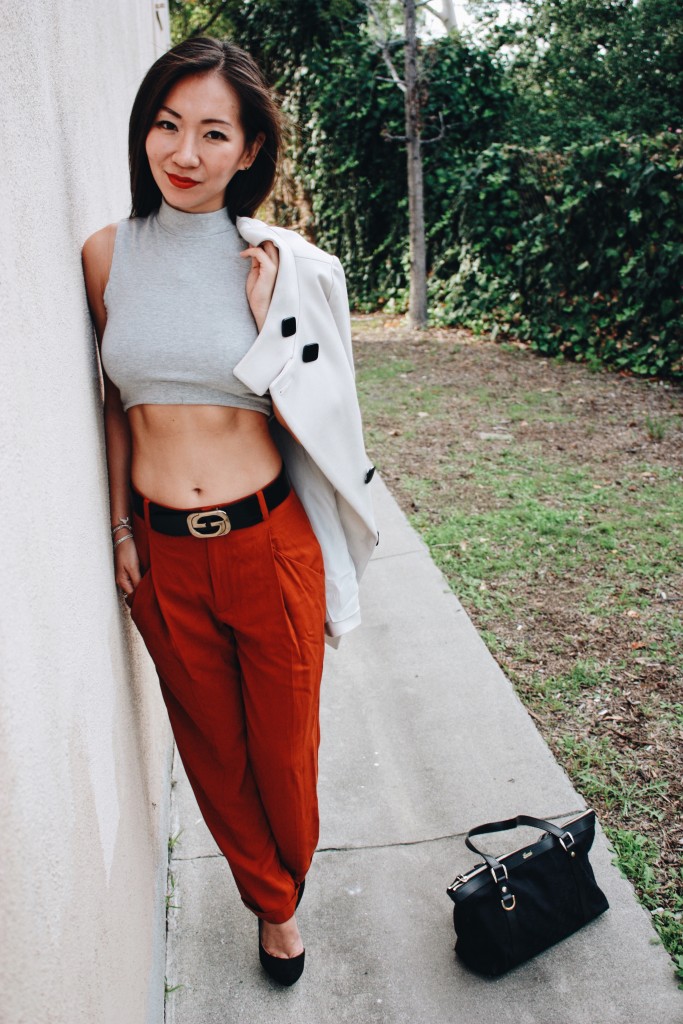 Zara Faux Suede d'Orsay Platform Heels (sold out | similar look) / Vintage Gucci Leather Belt (hand-me-down from my mother) / Vintage Gucci Denim Monogram Medium Abbey Tote in Black / American Eagle Bracelets / Henri Bendel Stackable Rings / Free People Ring
Photographed by Felicia Bade