Welcome to the third edition of CYBER MONDAY where I reveal my own personal online-store shopping carts.  It would only make sense to actually do my CYBER MONDAY post on the actual #CyberMonday.  However, this is a bi-monthly post and there are five Mondays in November, so I'm going to be a rebel and throw away the rules, which I made up anyway.  Hope y'all don't mind, but we'll just postpone December's CYBER MONDAY posts to the second and fourth Mondays of the month.  So without further adieu, here are the items that I have in my current shopping carts:
CART ONE | ONE TEASPOON
I'm pretty much obsessed with this Aussie brand, One Teaspoon.  If you've been following along with my blog, then you would know that majority of my new denim have all been One Teaspoon.  I love their look, their vibe and their essence.  They're sexy, but in a very casual way.  I've yet to purchase anything other than denim from them, but with their crazy #CyberMonday sale I may have to think otherwise.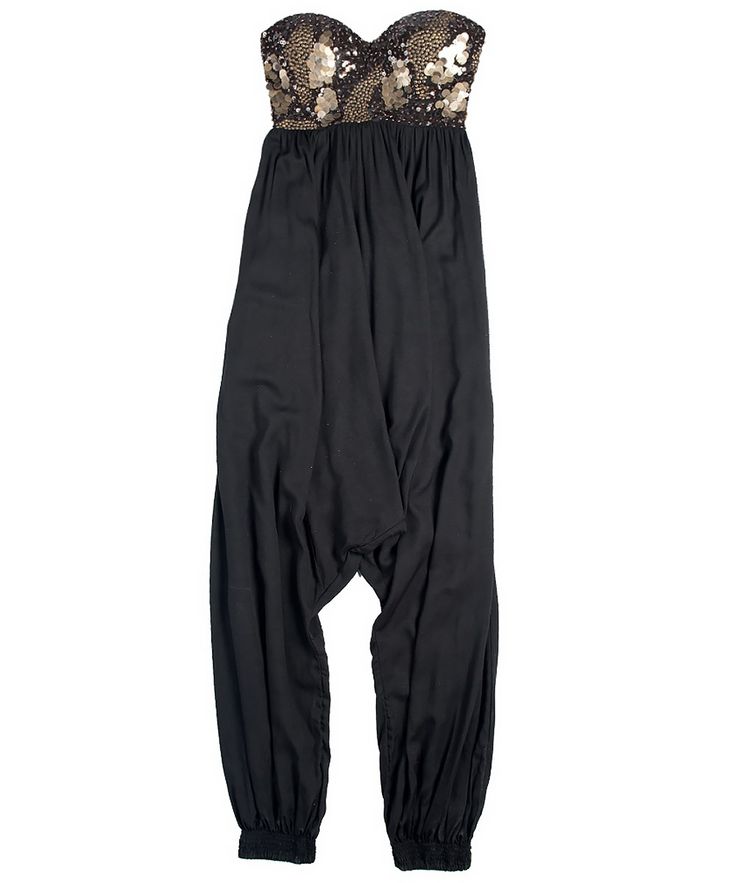 Can we say NYE outfit, check?!  This Streetboy Jumpsuit has all the elements of a fashionista who is ready to party her way into 2016.  It's sequins, it's hidden pockets, and the elastic ankles all scream I'm fabulous and worth a lot of money.  However, this badboy outfit is currently on sale for less than $27 and it's original price was $262!!!  Throw a cropped blazer over this outfit and you're money for the night.  Get.  It.  Now!
I fell in love with this adorable, tropical romper the minute I saw it on the sale page.  The Toucan Zephyr is available for less than $30.  It's definitely not in season right now, but I would wear the heck out of this the minute spring hits.  It's something that you want to take full advantage of because it's original price is $136.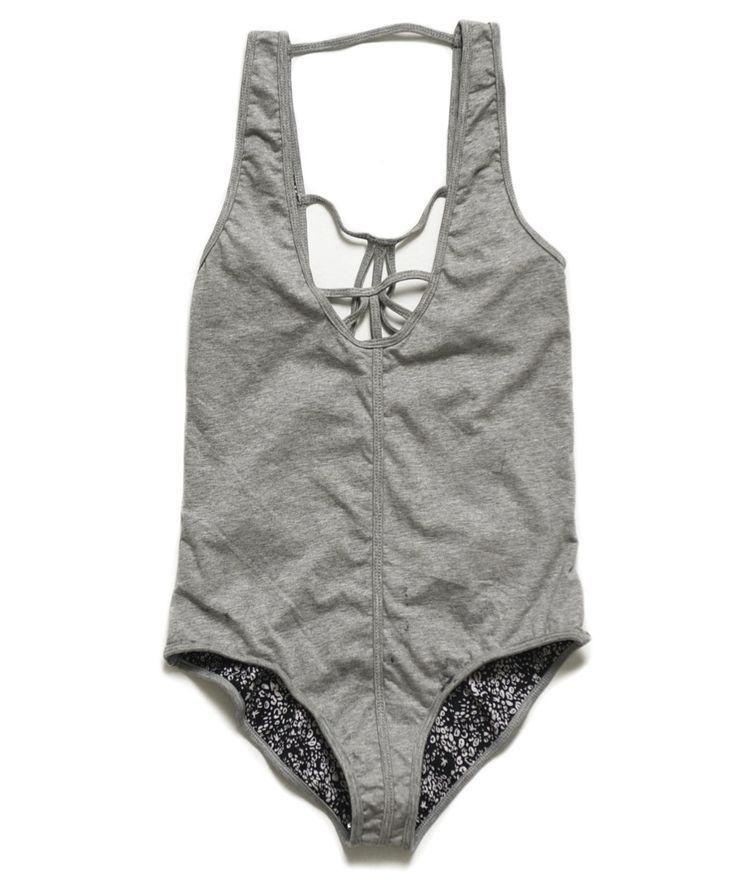 I have been buying one-pieces like crazy.  Whether it's to be worn as swimwear or a bodysuit, I'm all about this and a pair of high-waist jeans.  This Jersey Superfly One Piece has such a sexy back that I had to add it immediately to my cart.  It's on sale for less than $20, and you can wear it out to dinner or jump into a heated pool afterwards and still be dressed for the occasion.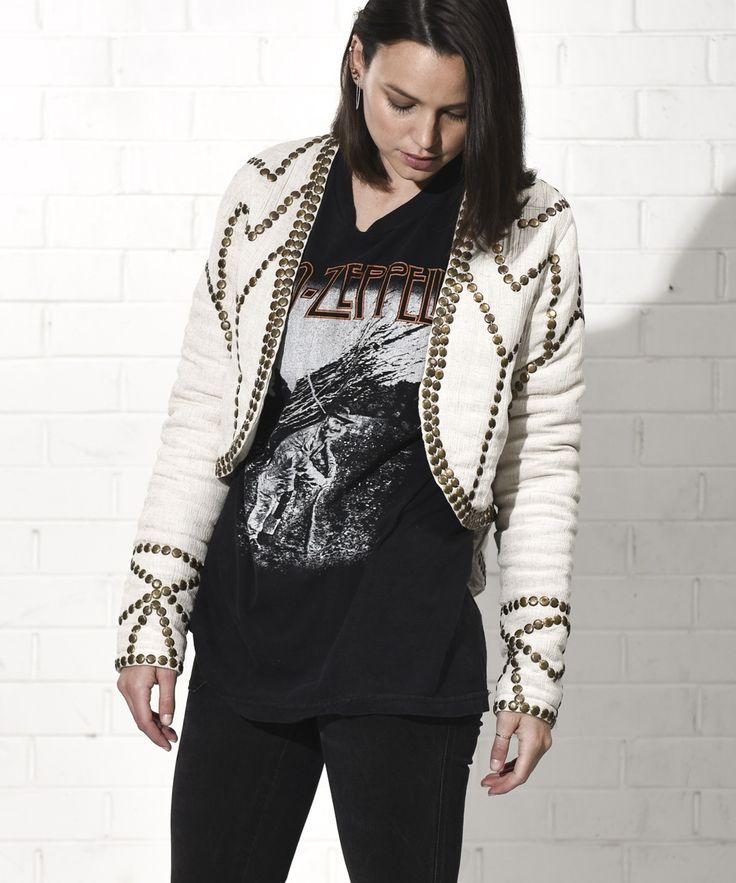 Once I saw this Bull Rider Jacket on Instagram I knew I had to have it.  It's on sale and under $200.  I can almost scream just looking at it because it is that beautiful.  The detailing of the studs with the cropped fit makes this THE statement jacket.  Trust me, you WILL turn heads with this jacket.
CART TWO | H&M
I've tried to not step foot into any H&M store because of the damage I do to my bank account by the time I leave.  But how do you not when you find great trendy pieces for less than $10?!  They're currently offering an additional 40% off their sale items (use code: 4040) in lieu of #CyberMonday, so of course I had to take full advantage of it.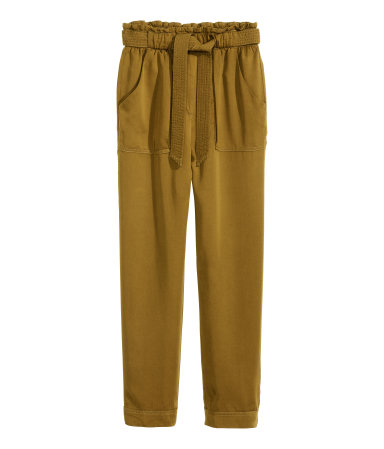 These Olive Green Pants Loose Fit are part of the Conscious-Sustainable Style line at H&M.  With the additional 40% off these pants are less than $12.  It's a great fall color and can be worn dressed up with a nice silk blouse or dressed down with a long-sleeve tee.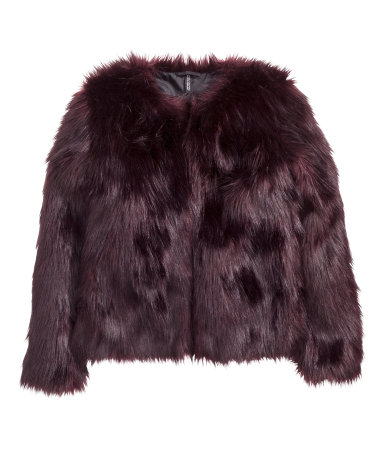 I've been eyeing several faux-fur coats and jackets since the beginning of fall, and have yet to make the call on any of them.  However, this Faux-Fur Jacket in Dark Plum is currently under $30 when you apply the promotional code, and it makes it that much harder to bypass and not purchase.
This is it for the third edition of CYBER MONDAY.  I know I only listed two carts, but after #BlackFriday this is all I have left in my want list.  Hope everyone is gearing up for Xmas!  I'm so excited about all the sales.  Anyone else going to go broke this holiday season from all the crazy shopping?