This past weekend, I had the privilege of traveling to Atlanta, GA to watch the Georgia Tech vs Florida State Homecoming Football Game at Bobby Dodd Stadium.  I haven't been inside the stadium in almost a decade, and it felt really good to be home at a college football game.  We ended up winning the game at the very end in the most epic fashion, (no pun intended), which just made the weekend that much more memorable.    

Living in LA has it's perks: sunny, clear skies, and 80 degree temperature year round.  What I miss though from the east coast is the foliage, the feel of fall air, and the southern hospitality.  I found red and purple maple leaves on the ground and it just brought back nostalgic memories of college and camping with my friends in the Blue Ridge Mountains.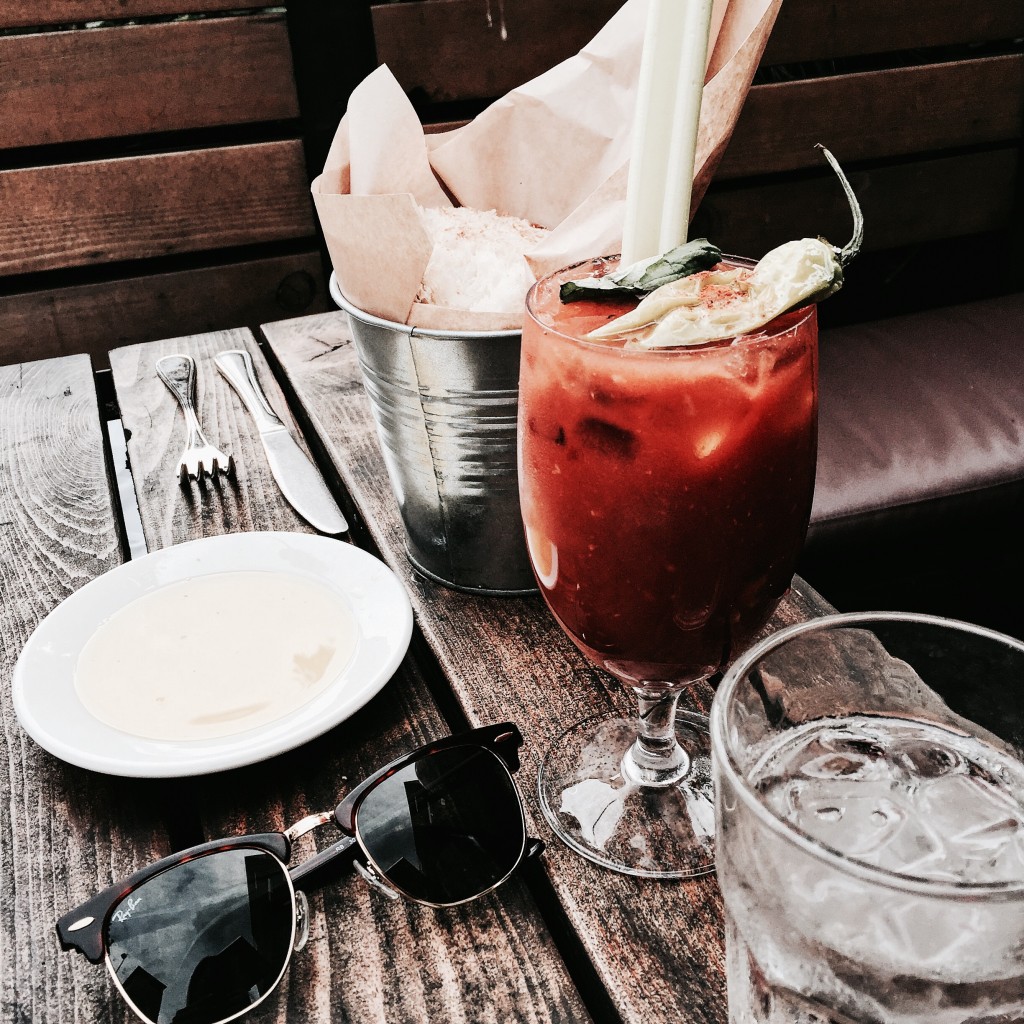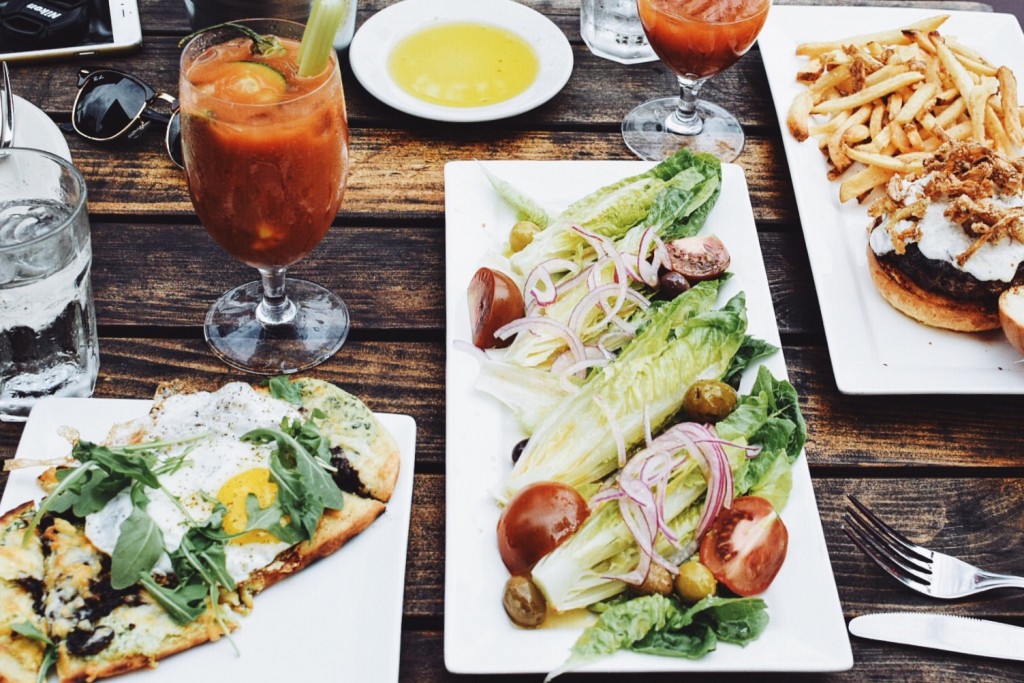 I stayed with a friend who lives in Inman Park, and I absolutely fell in love with this part of town.  From the trendy restaurants to the graffiti and sculptures that line The Beltline, everything about this area was unique, artistic, and hip.  Still, it had a quaint, neighborhood vibe that attracts the young families with small children.
We had brunch at a Spanish tapas restaurant, Barcelona Wine Bar.  The decor inside was dark, industrial and sexy.  They offer a make-your-own Bloody Mary bar, which is what I got, and their brunch menu contained a very delicious, vegetarian-friendly dish, Coca del Dia.  I was a bit worried that the south wouldn't be as kind to my California-spoiled diet, but I didn't have any problems anywhere finding yummy dishes that fit my dietary restrictions.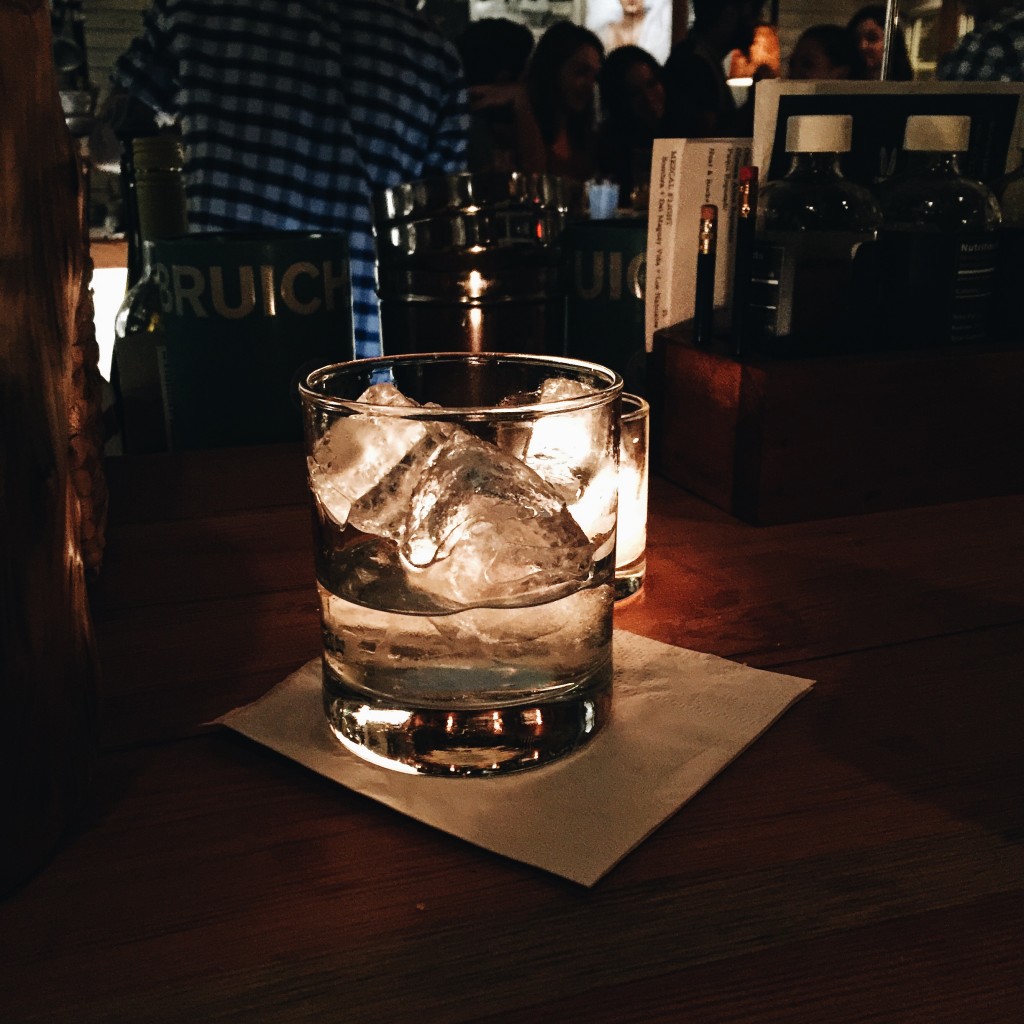 After the football game we came back to Inman Park and had dinner and a night cap at Bartaco.  Talk about a cool, fun restaurant.  The vibe here was young, diverse and lively.  I got the Portobello Rice Bowl, which was just perfect with a little of their house Jalapeño hot sauce.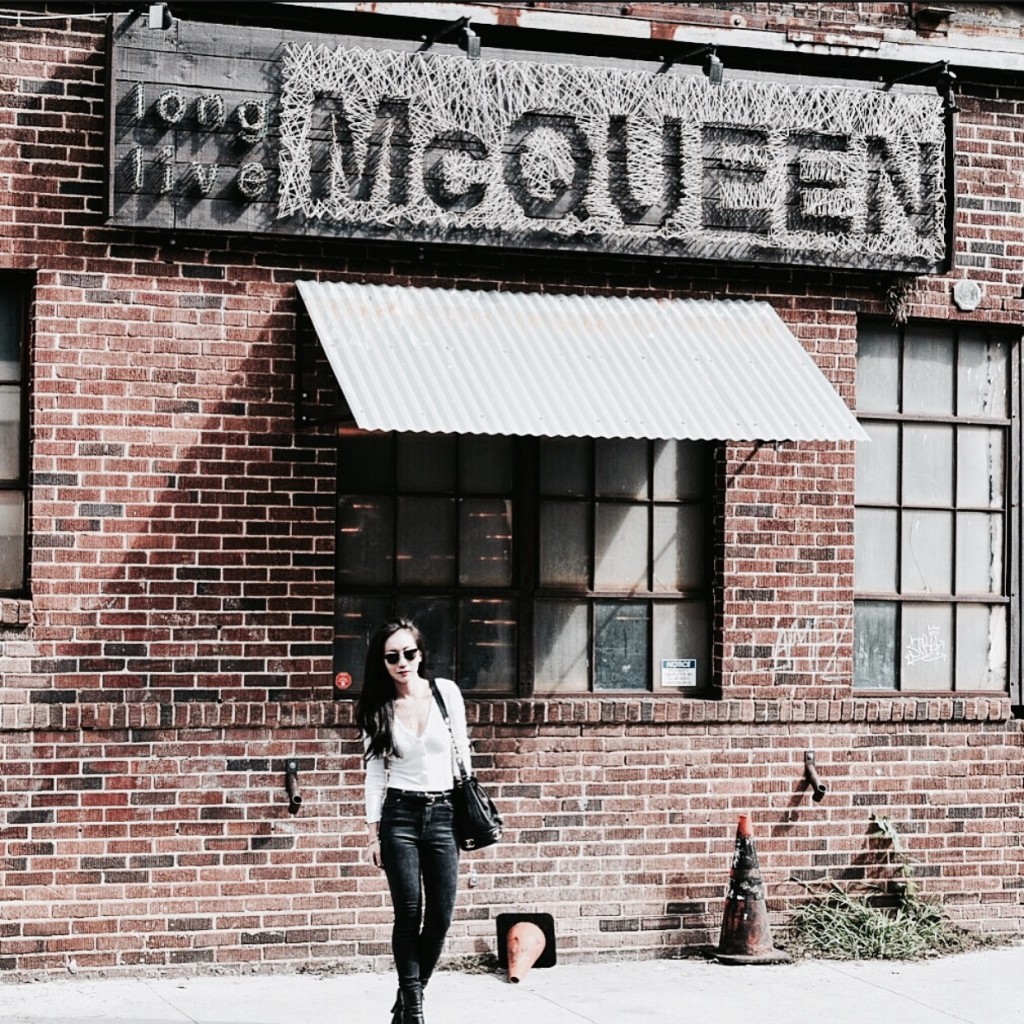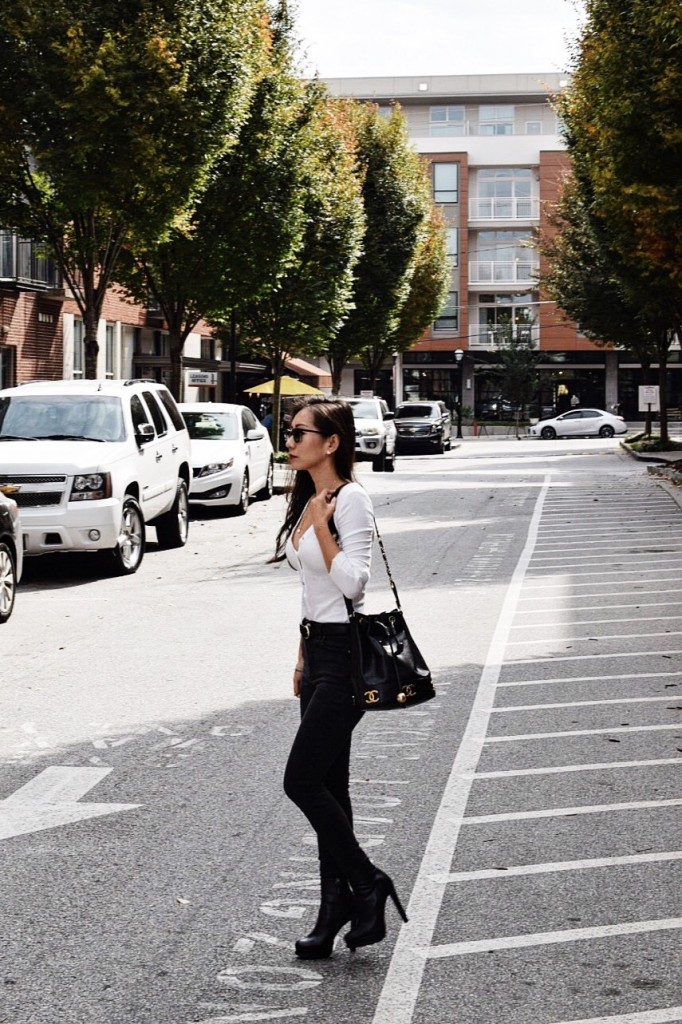 Now for the good stuff that I normally blog about: my outfit.  I chose a very comfortable and easy outfit for the football game because, well, it's a football game.  Then again, I also wasn't given many options.  I didn't do my homework and check to see if there was a theme for Homecoming, and it turns out it was a "White Out".  I brought only ONE white item, my UO Out From Under Woven Placket Henley Top.  I paired that with my black Zara High Waist Jeans and my old black Zara Leather Platform Ankle Boot.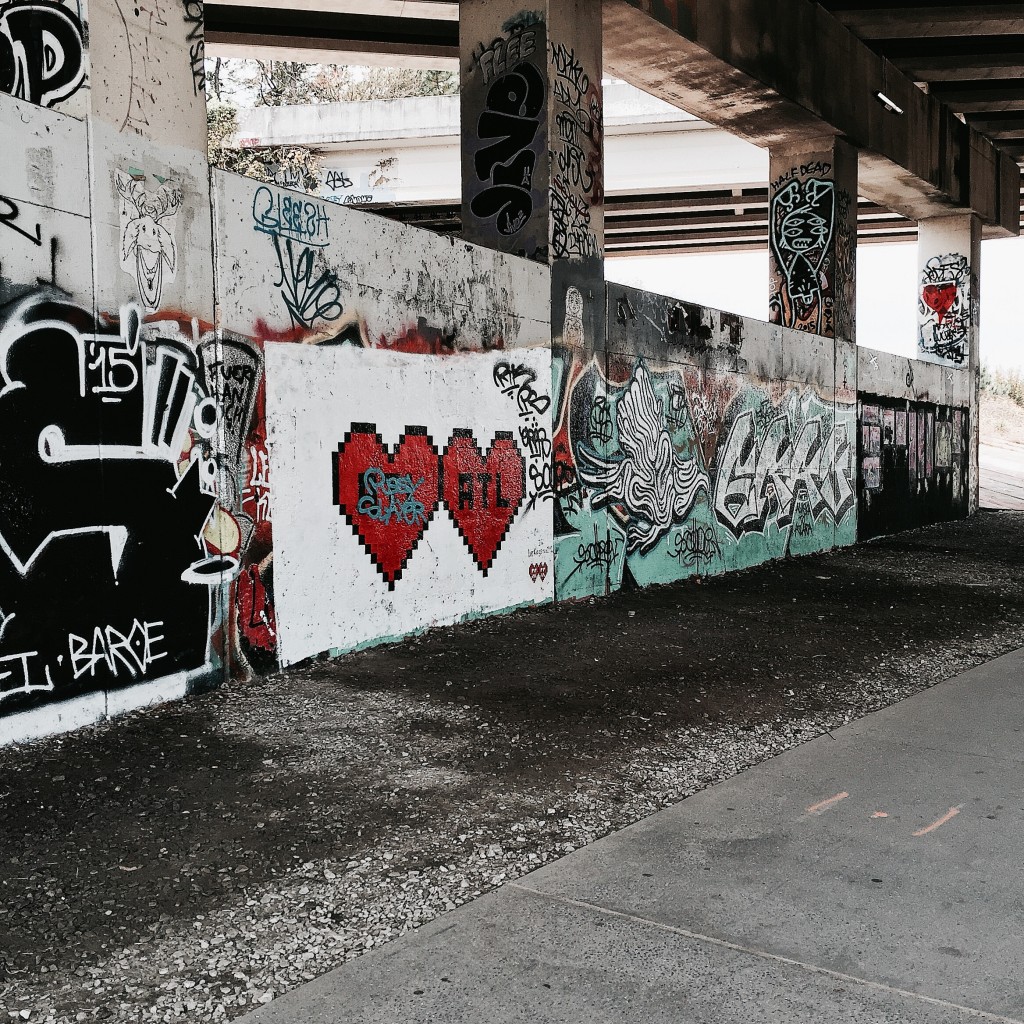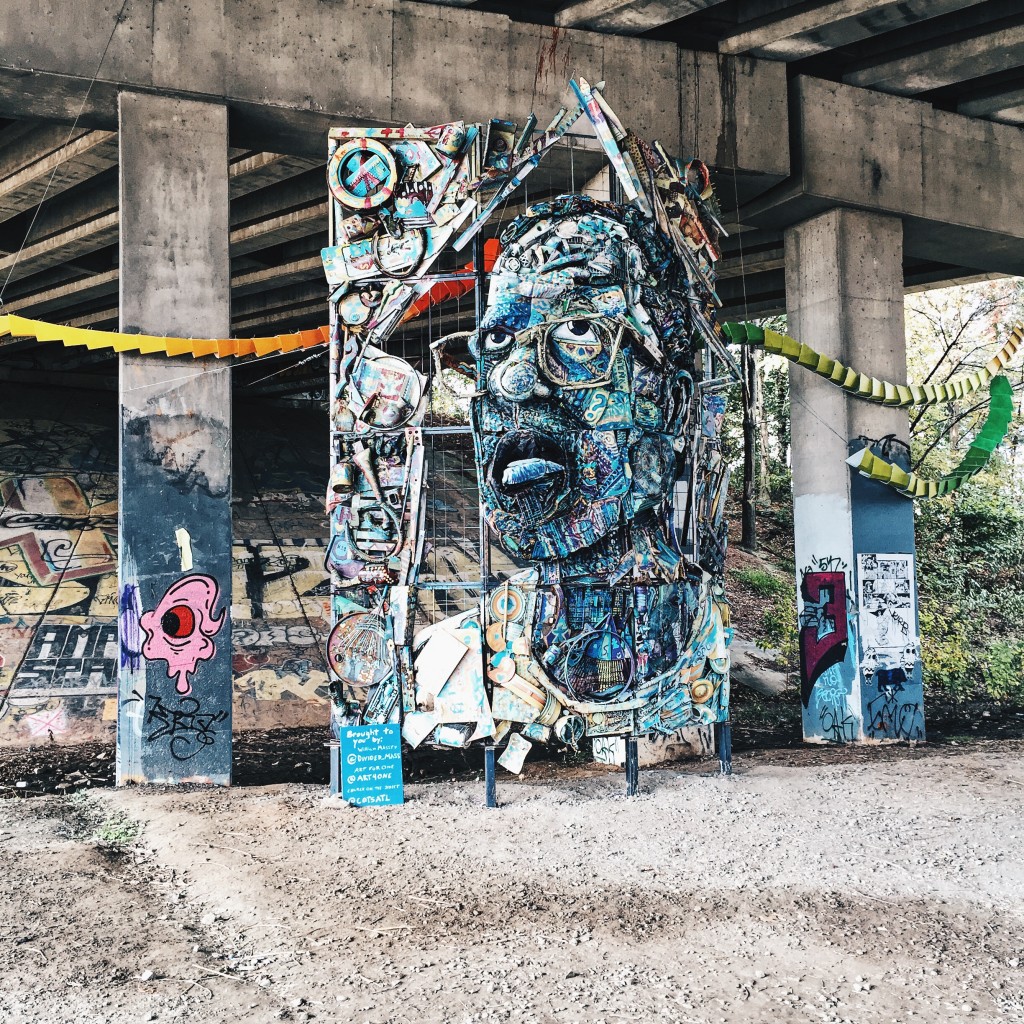 I saw all kinds of interesting art along The Beltline.  I was at awe at some of the graffiti and sculptures made out of recycled trash.  Once complete, the Beltline is suppose to be a grand twenty-eight mile loop.  I didn't get to see much of the loop since we were short on time, (and the fact that I was wearing 5-inch platform boots), so I'm going to make sure to come back and visit wearing appropriate footwear.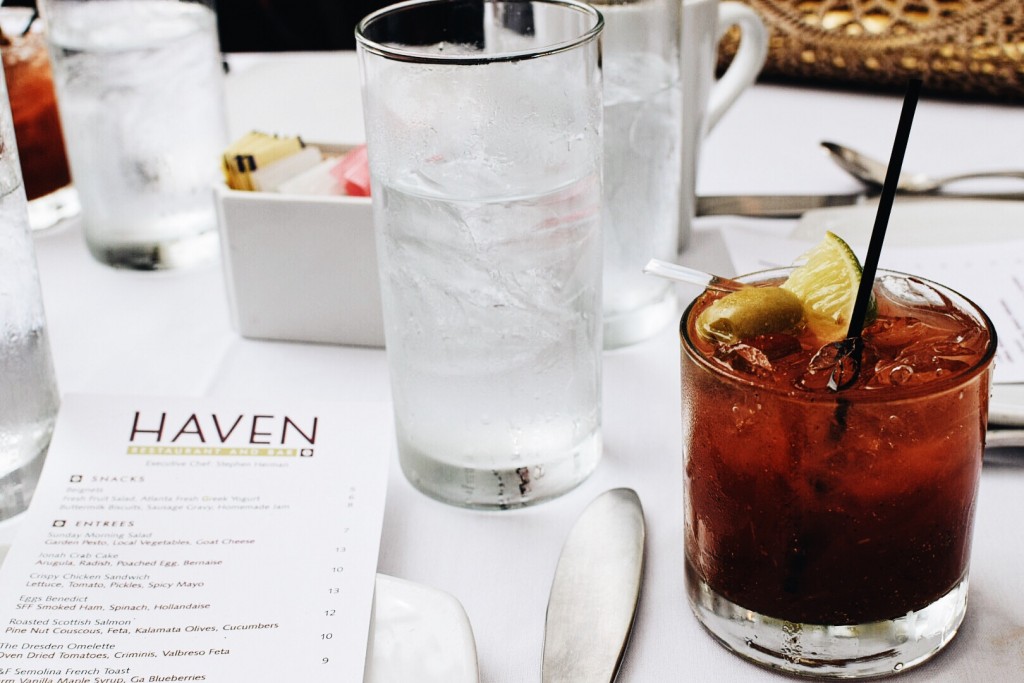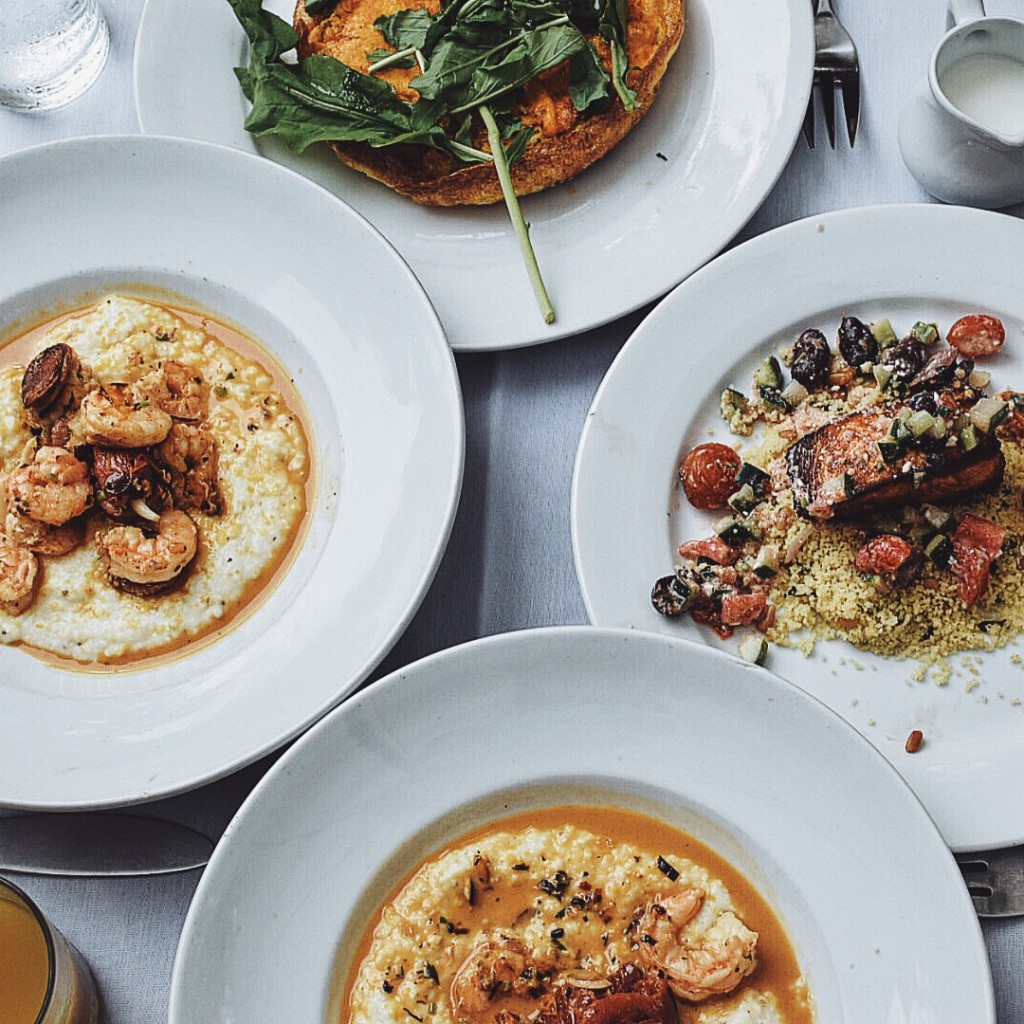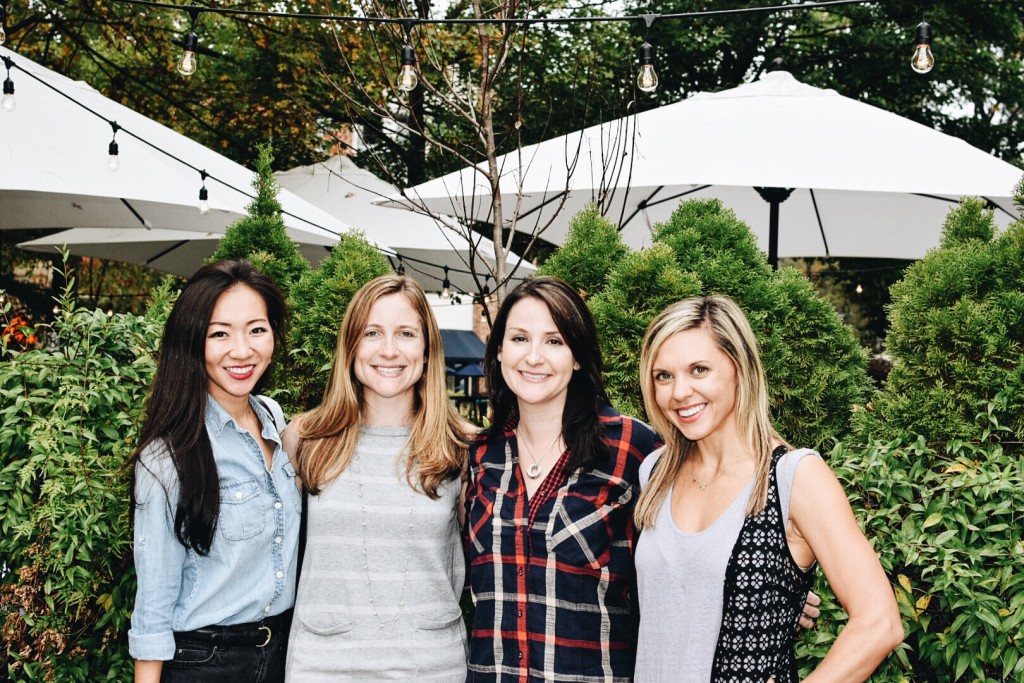 Sunday I had brunch plans at The Haven Restaurant and Bar in Brookhaven with my best friends and sorority sisters from college.  We are the L's.  I have known these girls for almost half our lifetime.  I am proud that these great wives and mothers are my closest friends, and that we are able to pick back up exactly where we left things each time we meet up.  They are my true inspirations in life.
I packed very light for my three day trip and kept my weekend wardrobe casual.  For brunch I wore J.Crew Petite Keep Chambray Shirt (sold out, similar look), Zara High Waist Jeans and my black Zara Leather Platform Ankle Boot.
This is the first time I took photos and blogged about food.  I apologize for the pictures, but I promise you the food was amazing.  I had another Bloody Mary, (extra spicy), and it was PERFECT.  I also ordered Shrimp and Grits (with no sausage), and devoured my whole plate.  We sat outside on the back patio and it was just the perfect setting for our reunion.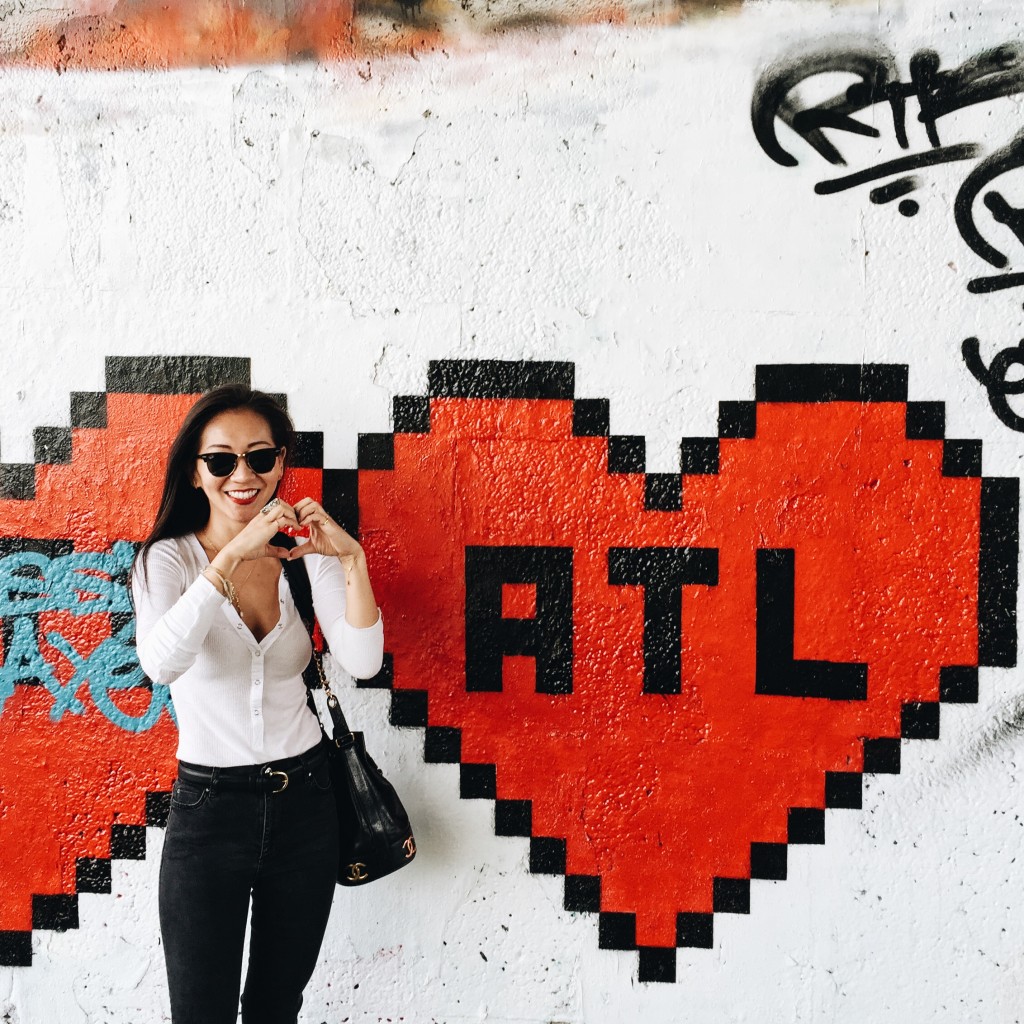 My stay in Atlanta was short and sweet.  Special thanks to Chris for being such a wonderful Atlanta host!  Now it's time to head to LaGrange, GA to see the countryside and smell some real fresh air!
Vintage Chanel Caviar CC Drawstring Shoulder Bag / Ray-Ban Clubmaster Classic Sunglasses / Coach Black Skinny Belt with Brass Buckle