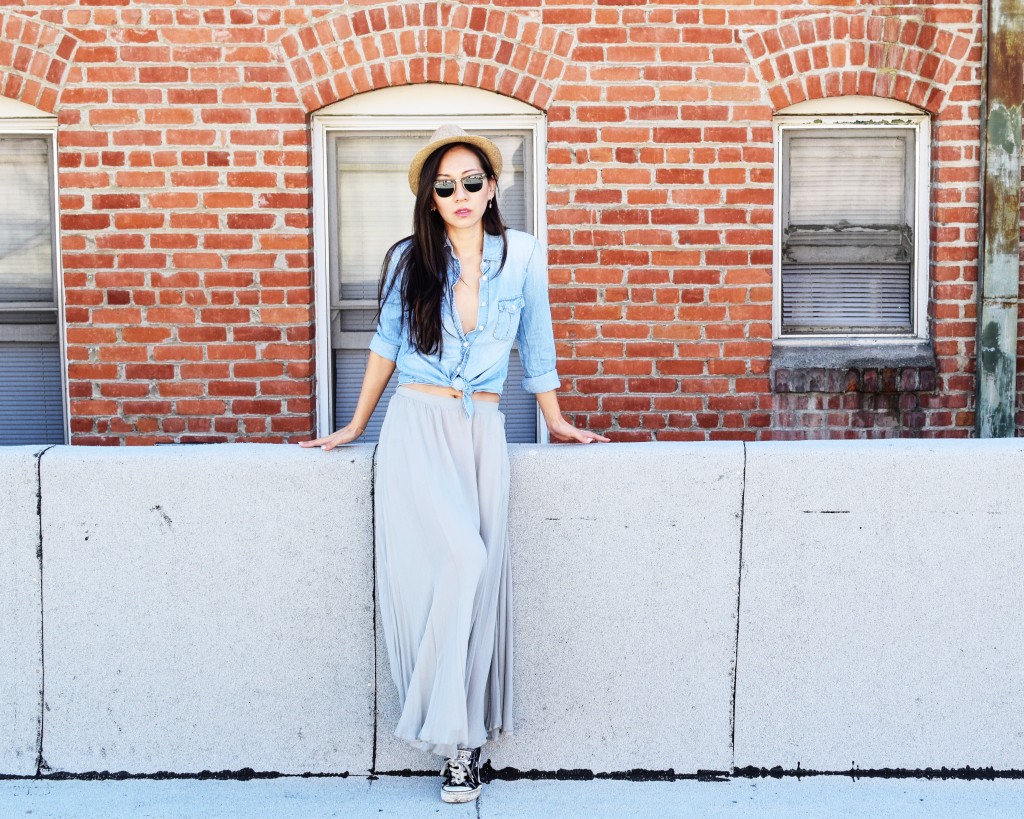 I'll be honest, when I started KANGTHROPOLOGIE about six weeks ago I didn't really know what I was doing, and probably still don't.  Haha!  I know I love fashion.  I know I love to shop.  I'm pretty good at styling myself, friends and family members.  I'm a great savvy shopper, and I know how to find awesome deals on fashion pieces that are trending in the moment.  However, I wasn't sure I had a distinct voice.  What was my style?  How would I describe my fashion?
I'm an actress and my wardrobe is quite eclectic.  I sometimes dress boho, and other times I dress minimalistic in black, white or grey.  But as I started styling myself for the blog, I realized that a pattern was recurring over and over.  My choices are always classy and feminine, but with a little bit of edge.  It will be pants, but with a crop top (i.e. CROPPED, CLAY).  Or it's a one-piece swimsuit, but crochet and revealing (i.e. SAMPLING).
This outfit is just the right amount of juxtaposition between classy and edgey.  It's feminine, but not.  It's casual, but not.  In an essence, it's very me.  It's very KANGTHROPOLOGIE.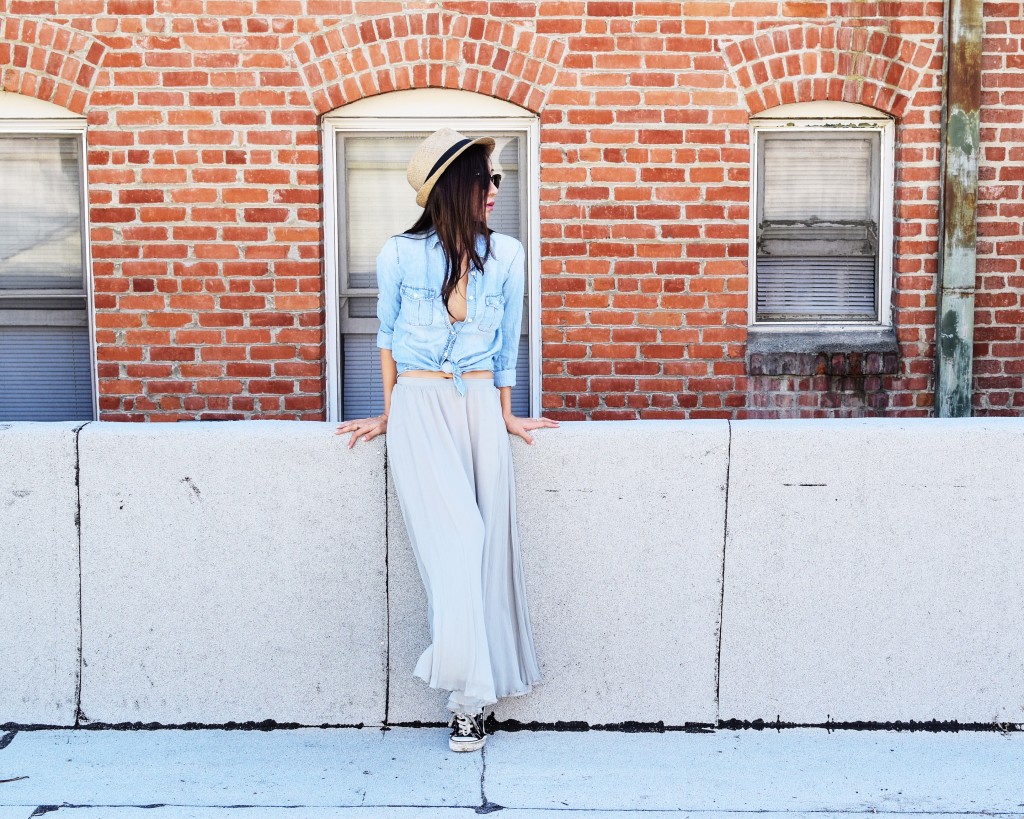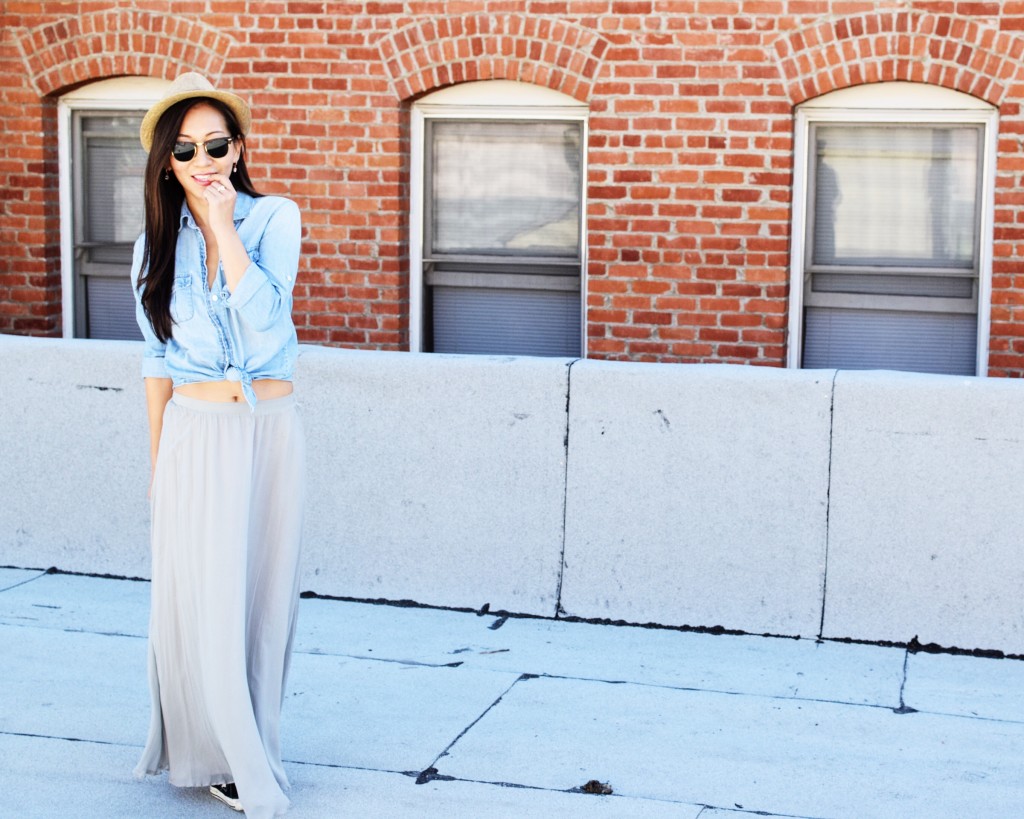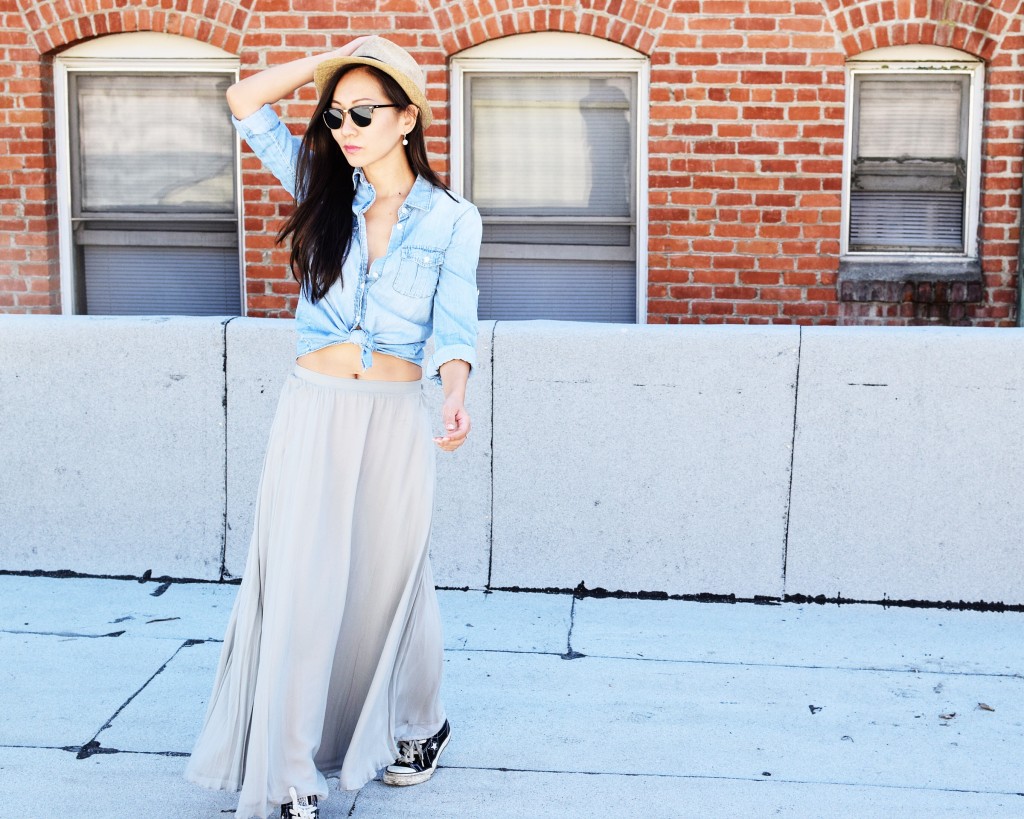 You've seen me wear this J.Crew Petite Keep Chambray Shirt on the post Denim High.  I love this shirt and it's one of my everyday go-to shirts.  You can pair this chambray top with just about anything and it will make the outfit classic.  Unfortunately, I literally just checked the link and the shirt is now sold out, but the J.Crew Always Chambray Shirt has a similar look.  J.Crew is having a sale right now.  Go to my SALES page for more details on how to get 25% full price items before the sale ends.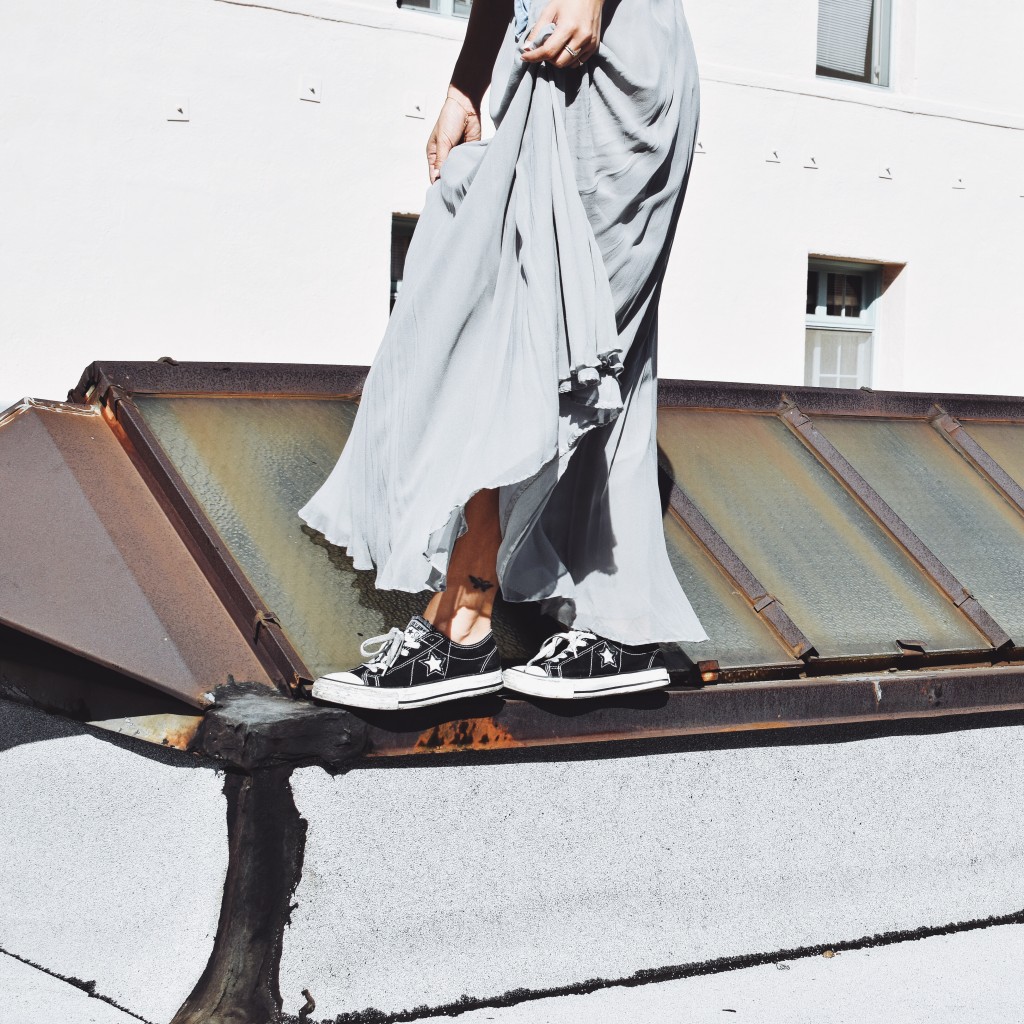 The skirt I'm wearing is the Unfettered Maxi Skirt in Grey by Moulinette Soeurs from Anthropologie.  I got this skirt about three years ago for less than $10.  It was such an amazing buy and the flowing, silk maxi skirt is making a comeback this fall.  You've seen it on fashion blogger Christie Ferrari and Kayla Seah of NotYourStandard.  Here are some similar looks: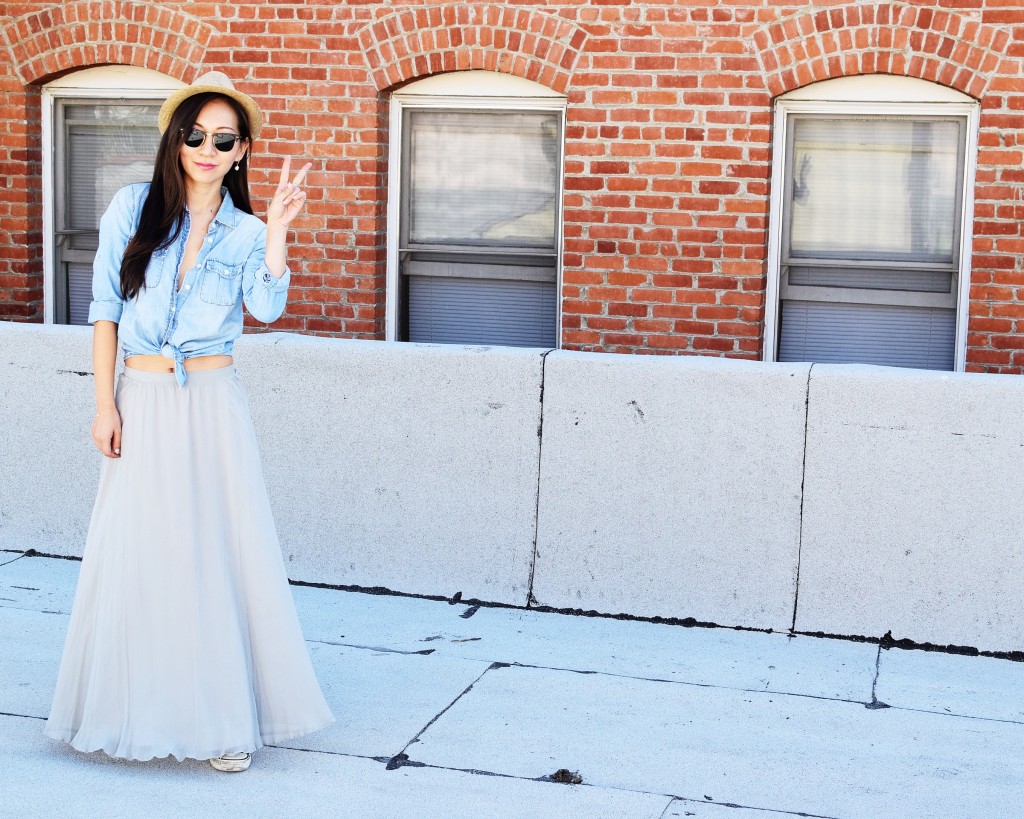 Hope y'all are enjoying the sales, styles and outfits of Kangthropologie!  Let me know if there's any particular fashion you would like to see more!  Thanks!
Converse All-Star Low Sneaker / Chan Luu Gold & Swarovski Crystal Hand Chain in Light Silk /  Henri Bendel Chevron Stack Ring Set / Gorjana Interlock Midi Ring / Gemma Crus Rose Gold & Round CZ Drop Earrings / Ray-Ban Clubmaster Classic Sunglasses / Fedora (my own)
Photographed by Kelsey Morris