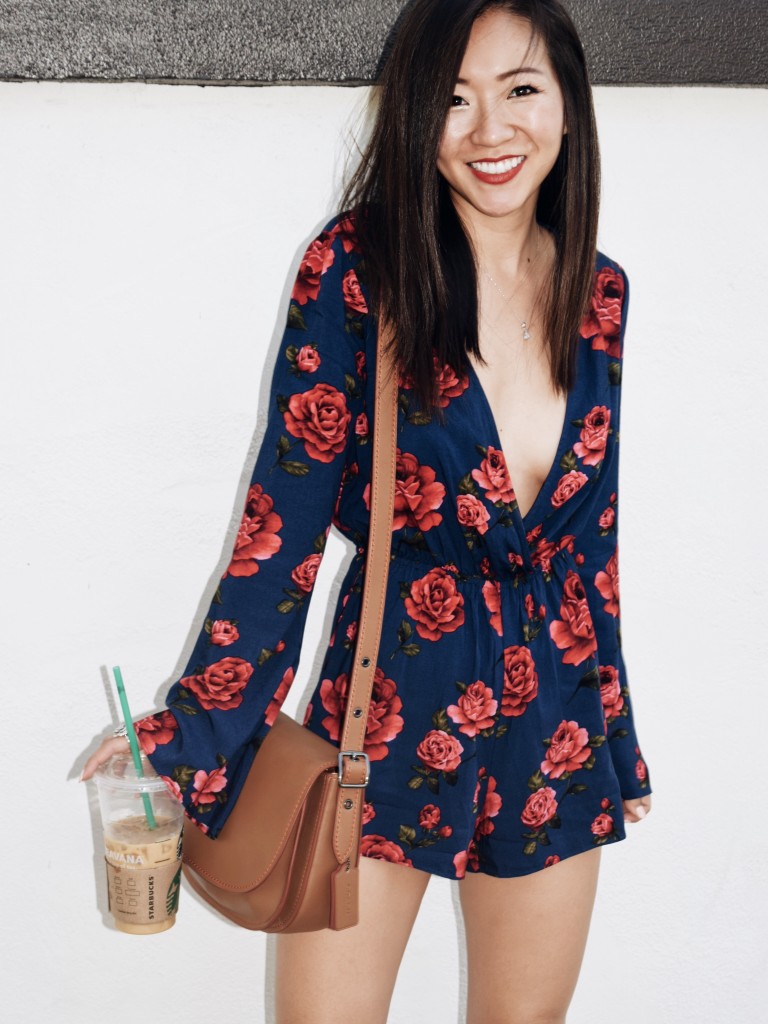 It's Good Friday everyone!  For those of you that have given up carbs for Lent, first, I don't know how you did it, but's time to order an extra large pizza all for yourself.  My family is back in Dallas and I'm not heading home, so I'll be spending Easter with some good girlfriends in LA.  With that said, I know I need a super cute outfit to wear.  Something Spring-ish, something floral, something for the bunny in all of us.  This Good Friday is about to turn this long weekend into something super fun and flirty!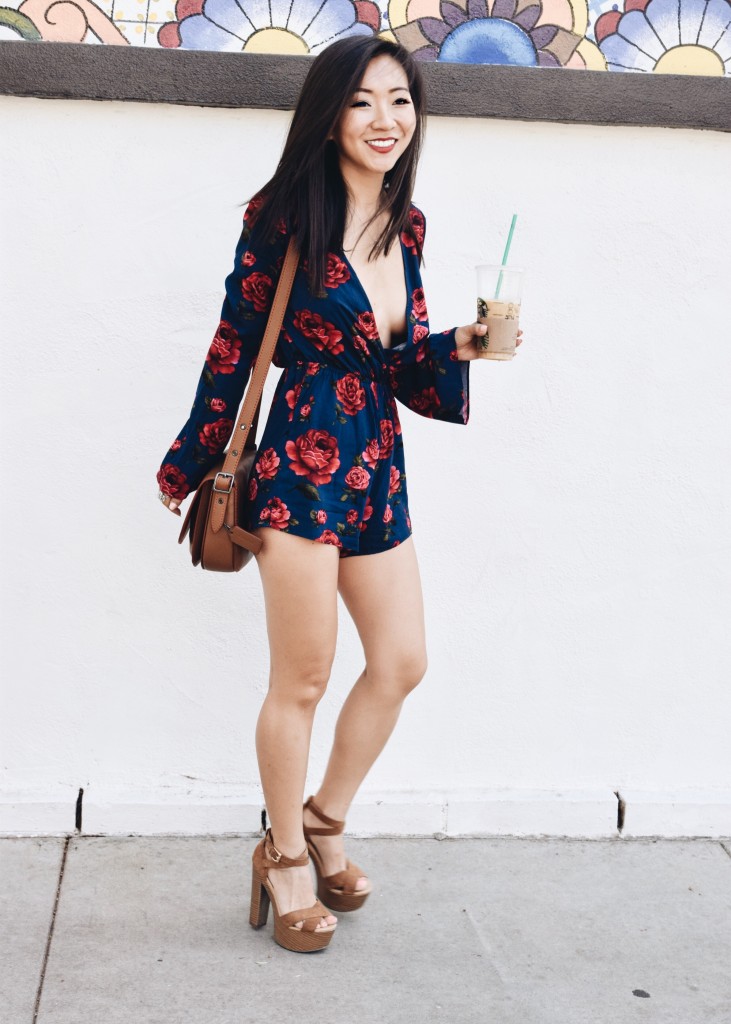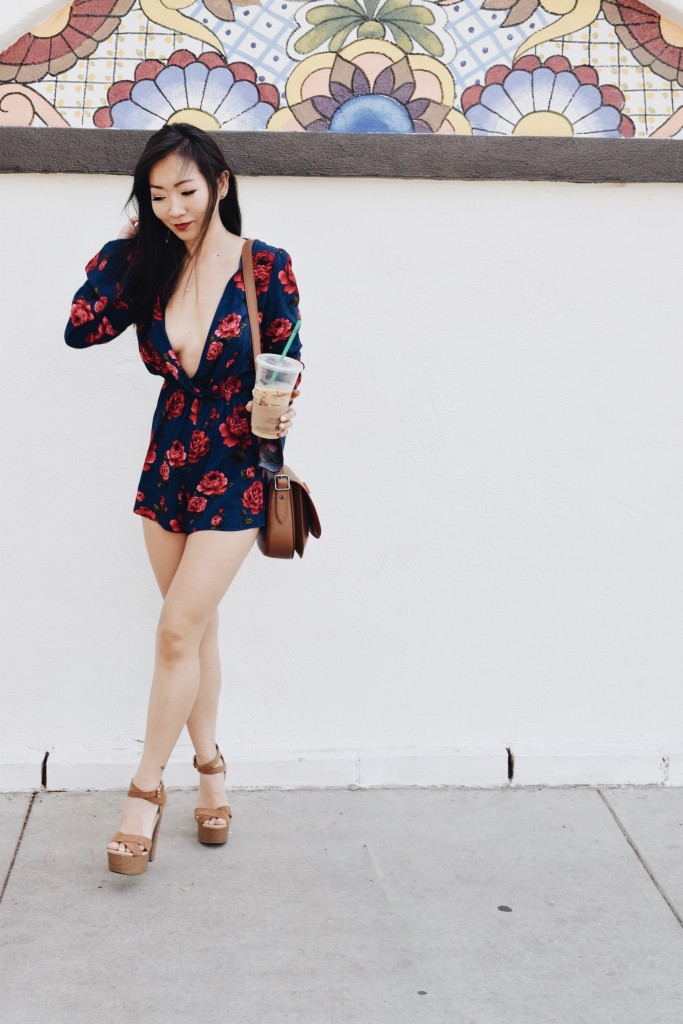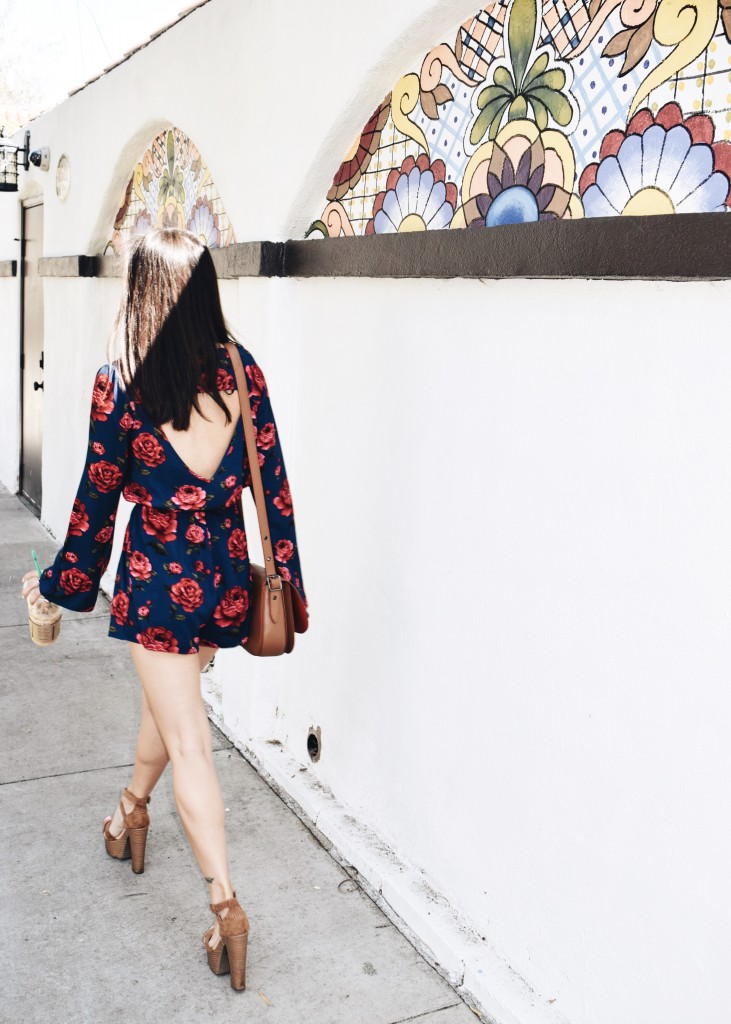 Leave it to Forever 21 to bring this pretty Cutout Rose Print Romper to life, and for less than $20!!  This romper is super soft and comfy to wear, but beware of the super deep plunging V-neck.  I was absentminded and forgot to bring wardrobe tape with me when I shot this outfit.  Otherwise, I would have taped it around my boobs to prevent so much skin.  Don't get me wrong, I don't mind showing skin, but there's a difference between being stylish and hooker-ish.
Also, the bell sleeves are a bit long on me and often times covered up my hands, (as seen in these photos).  However, it didn't bother me so much because I tend to get cold and like my hands covered.  Here's a similar look.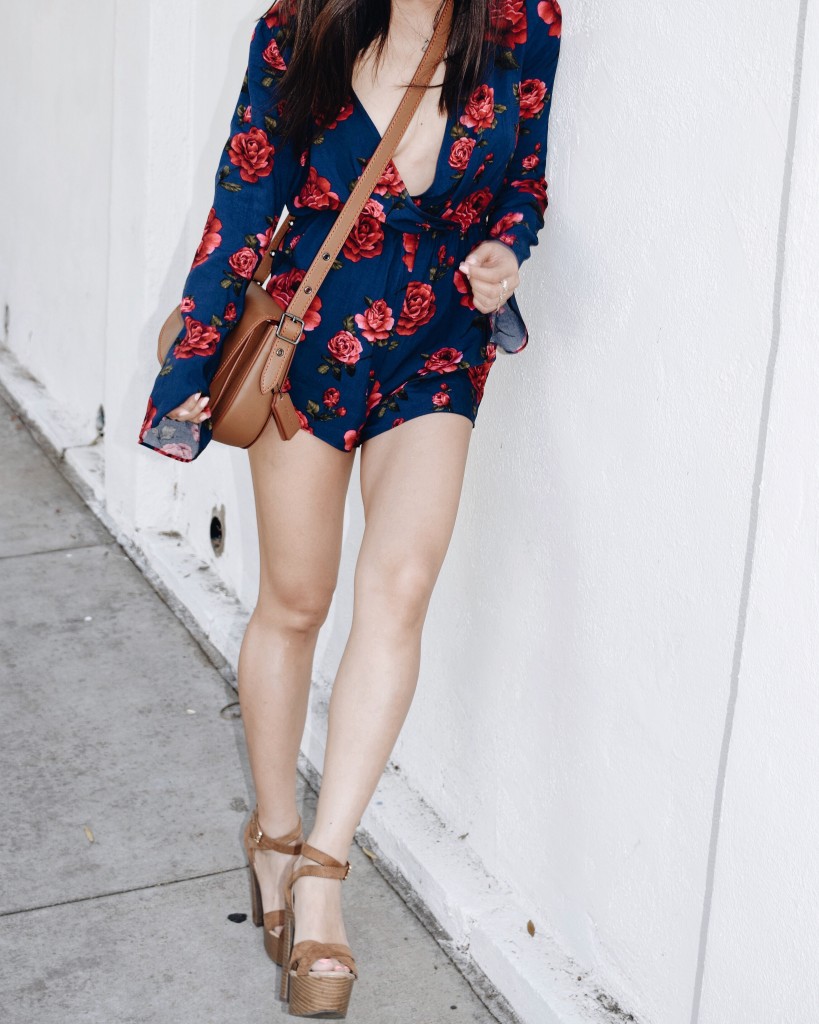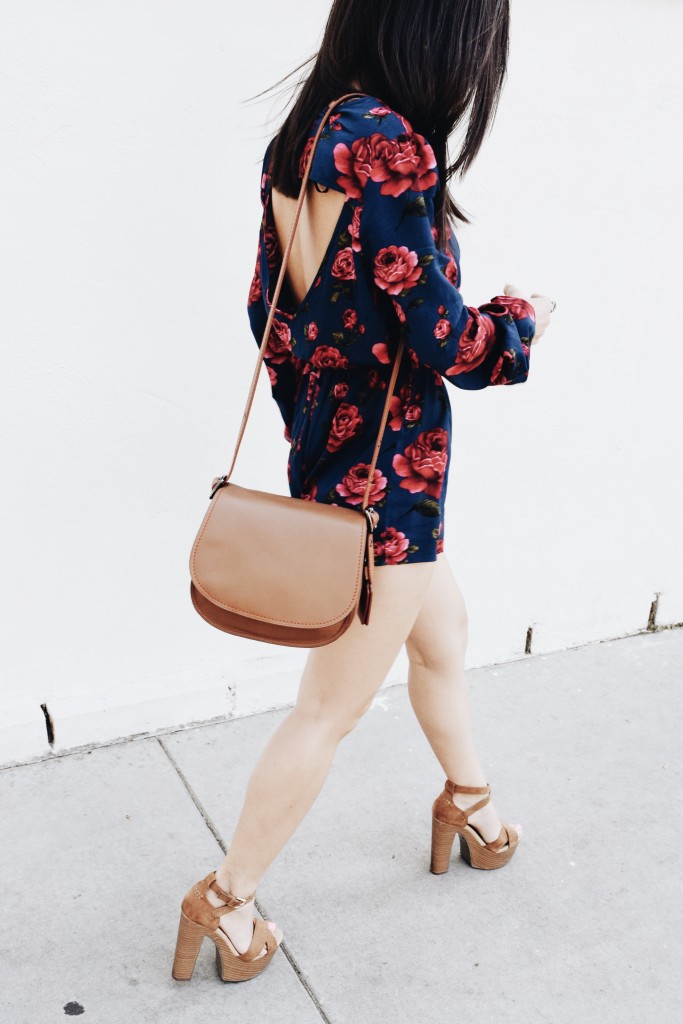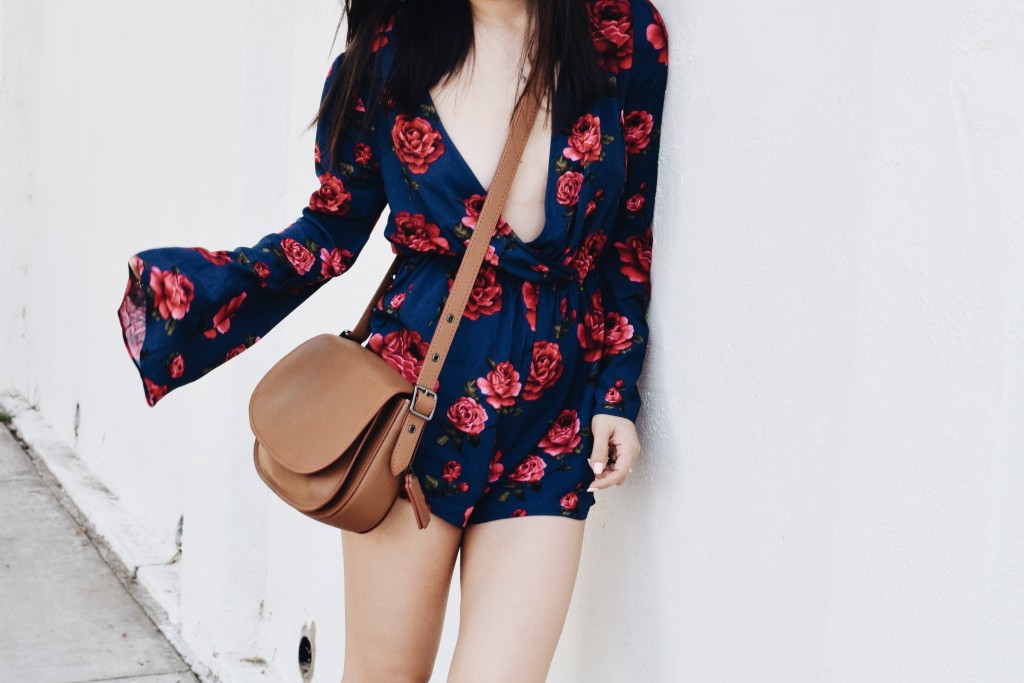 I'm currently working with Coach, and their team has sent me some really great, high-quality leather goods, including this Crossbody Saddle Bag 23 in Glovetanned Leather.  It's literally become my everyday bag.  I'm not saying it because we are collaborating together, but I really do love this bag.  It's clean, not patterned, holds everything I need, and it's crossbodied.  It comes in several other colors, and you can even have it monogrammed with your initials.  There will be more Coach goodies to come.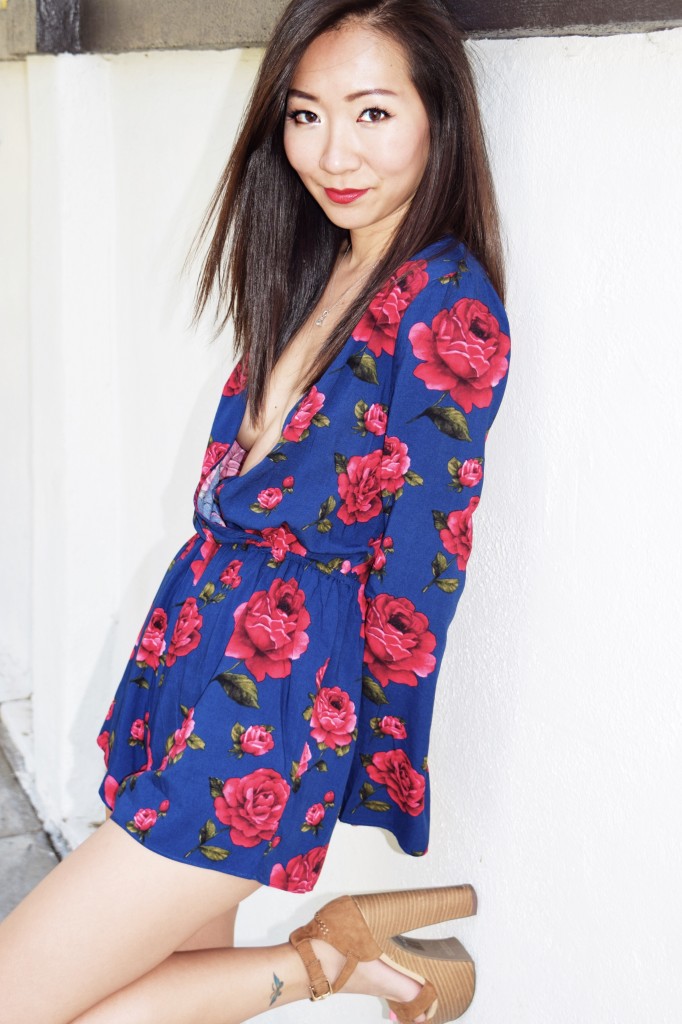 Forever 21 Chunky Platform Sandals (sold out | similar look on sale)
I'm super curious to know what everyone gave up for Lent.  Did you give up something super hard?  Let me know!  Have a great Easter!
Photographed by Laurie Douglas