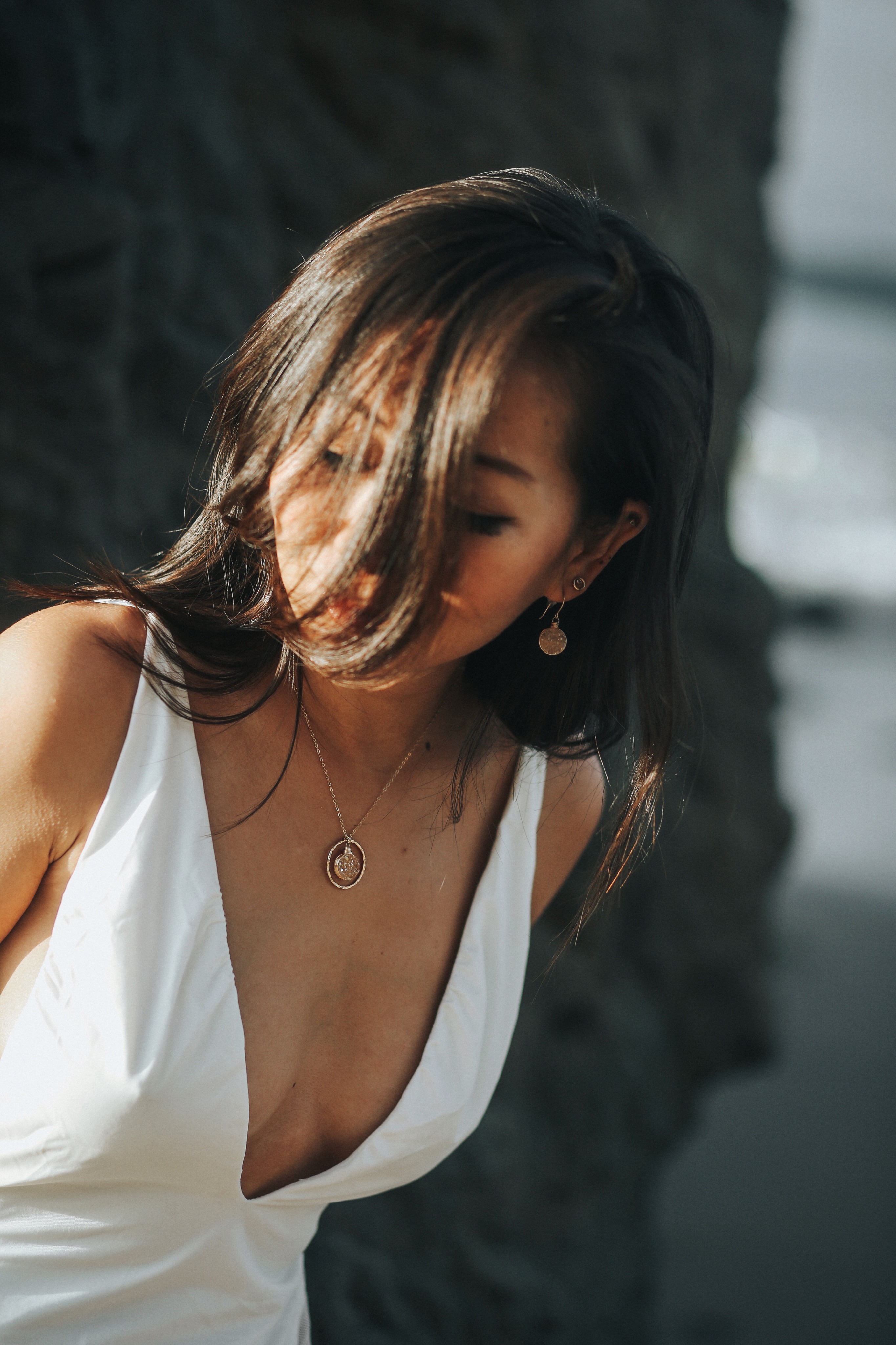 It has been two years since I started KANGTHROPOLOGIE, and one thing is certain: I LOVE dainty jewelry.  I've tried wearing more ornate pieces, as well as costume jewelry, and they just swallow me alive.  My only exception is when gemstones are involved, and they're designed simple and elegant.
I've recently came across the jewelry line, Starletta Designs, and there's something about quality, handmade pieces that make me swoon.  Tara Reid is the designer, and she hand makes each of her beautiful pieces.  What I love about it is that the designs showcase the gemstones, and doesn't try to add other intricacies that take away from the gemstone itself.
I'm seen wearing the Champagne Druzy Geode Gold Circle Pendant Necklace and the Champagne Druzy Gold Circle Earrings.  Both of these pieces can stand alone on its own.  Nothing about the design is overwhelming, but they shine with me wearing something as simple as a one-piece suit.
Starletta Designs have been seen in some great TV shows, and hopefully one day you'll be seeing me wearing one of her pieces on a show as well.  Here's to supporting handmade goodness.  Happy Thursday everyone!
Swimwear: Tiger Mist / Necklace: Starletta Designs / Earrings: Starletta Designs
Photographed by Stefanie Meier
**This post is sponsored by Starletta Designs**