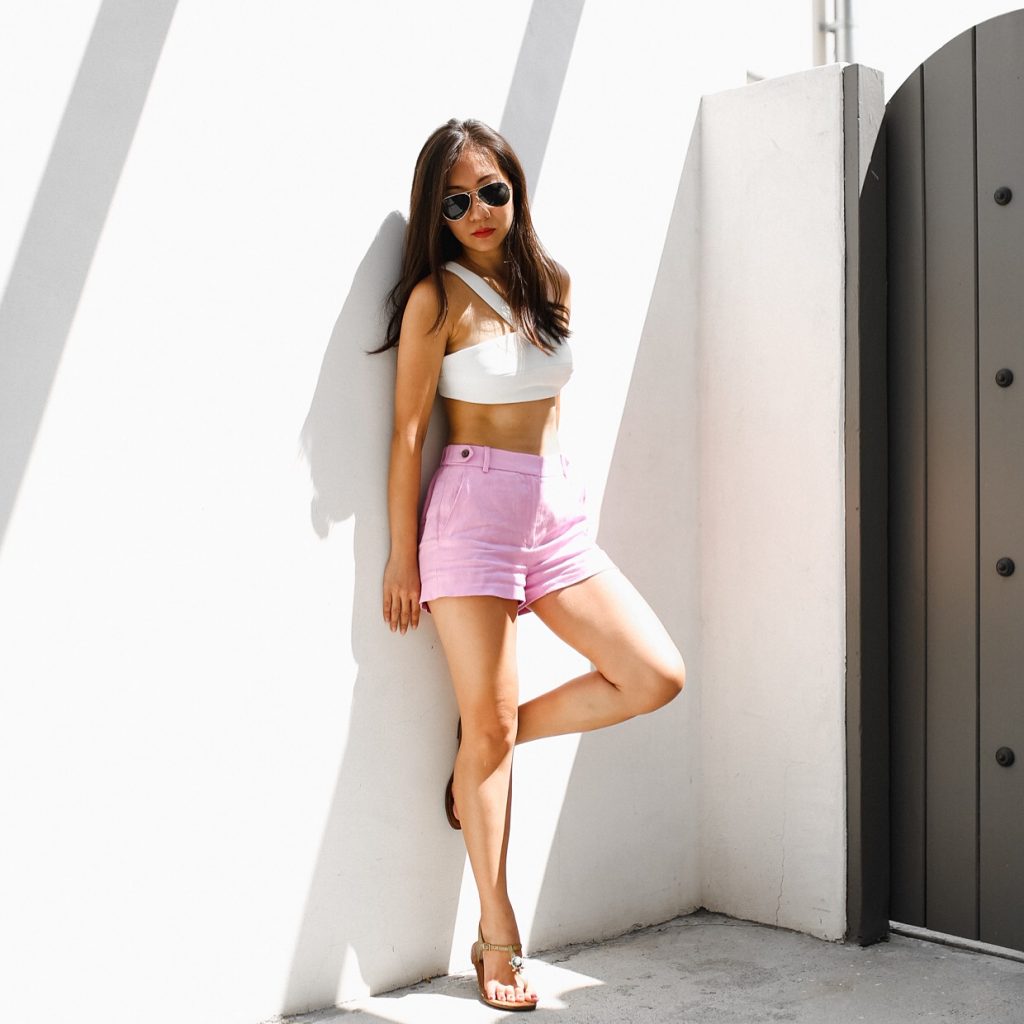 For those of you that have been following along, you know that I have an obsession for crop tops.  Whether it's cropped tees, cropped tanks, or cropped matching sets, I have a soft spot for these skin showing pieces.  Since summer is coming to a close, many brands are throwing massive sales to offload their spring and summer pieces (see SALES for details).  I've taken full advantage of this and have loaded up on my favorite crops.
Crops can be tricky with different body shapes and sizes, and my advice is to go high on the bottom.  Since my top is already so revealing, I don't really need to show much more skin.  I prefer a high-waist bottom when I wear crop tops.  It helps elongate my legs, and I can cover up my belly since I'm not exactly sporting a six-pack down there.
Here are some of my fav crops that I have my eyes on: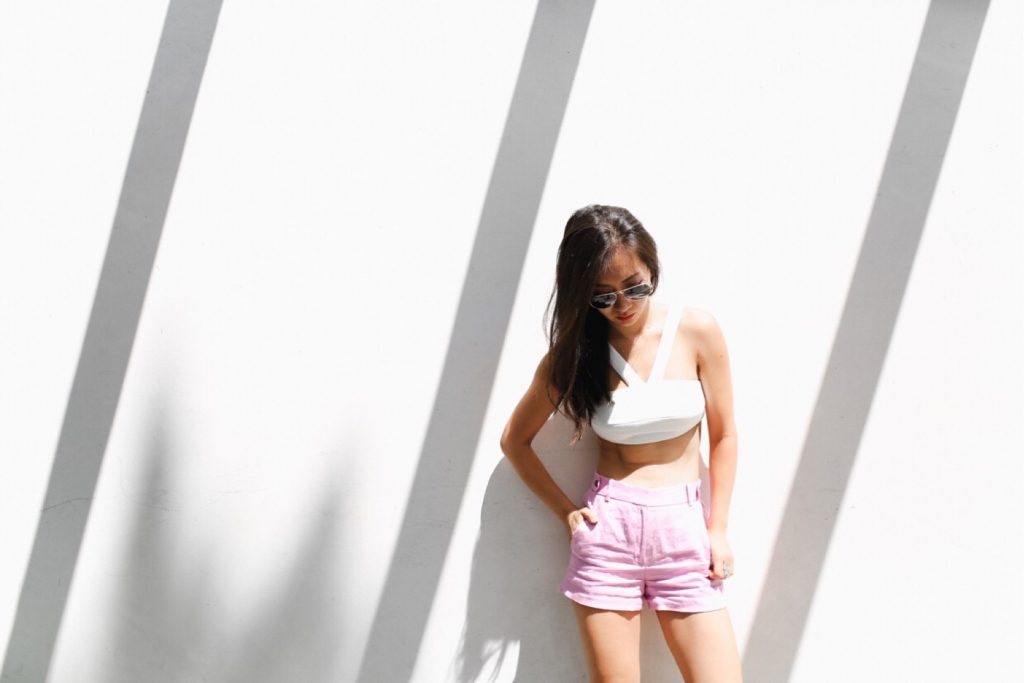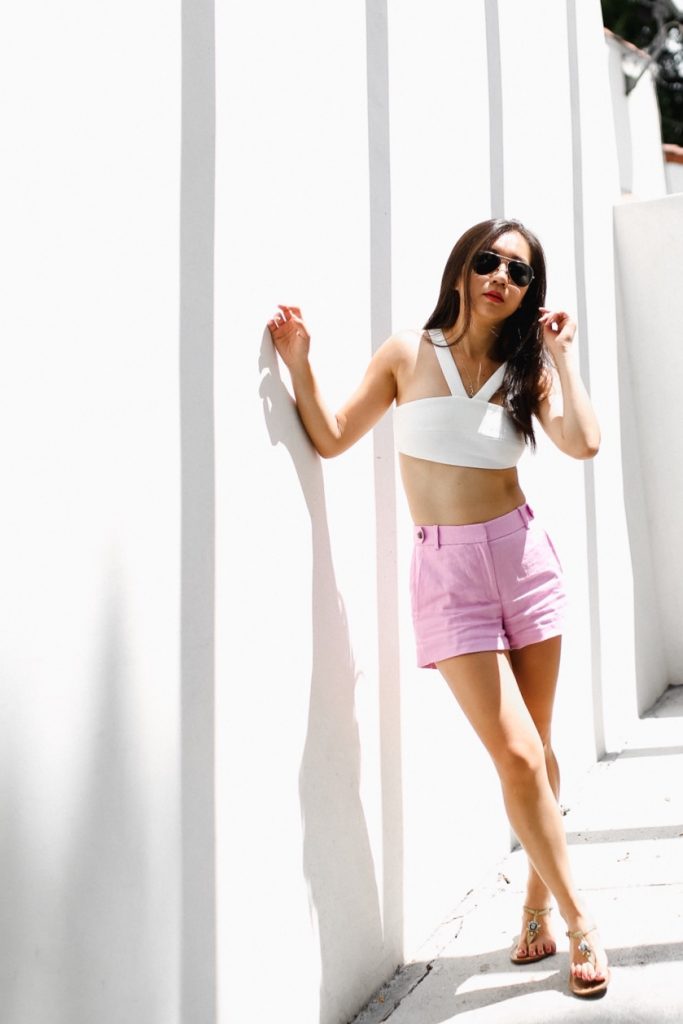 I'm wearing an AQ/AQ top that I purchased from Shopbop a few years ago.  I love the strong V neckline, which gives me more support on this bralette.  This top may be revealing, but the strong lines make this top classy and structured.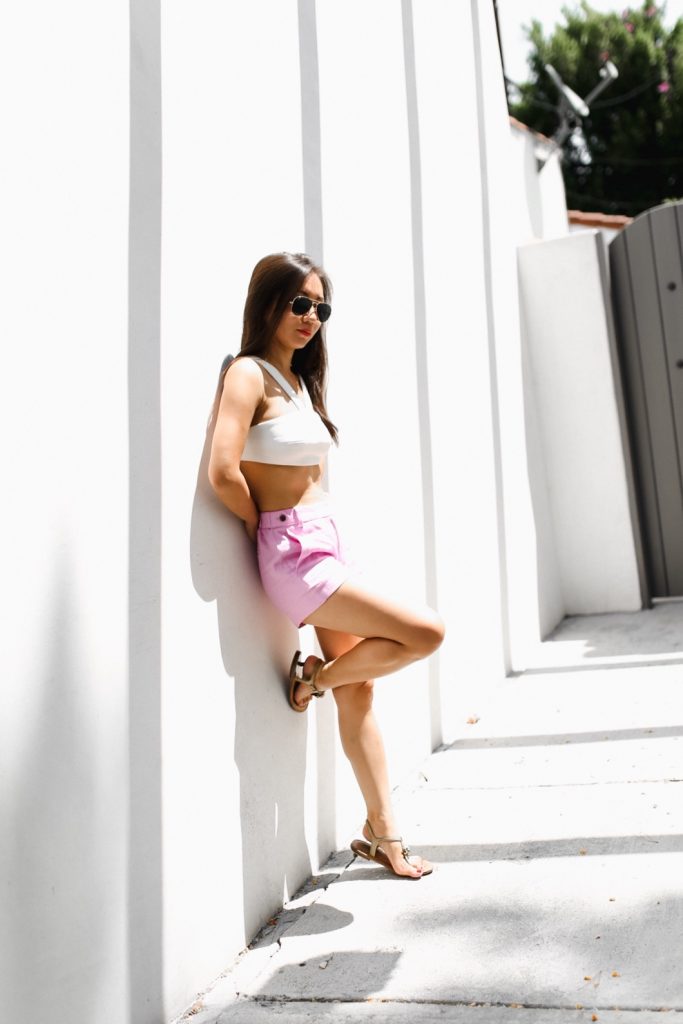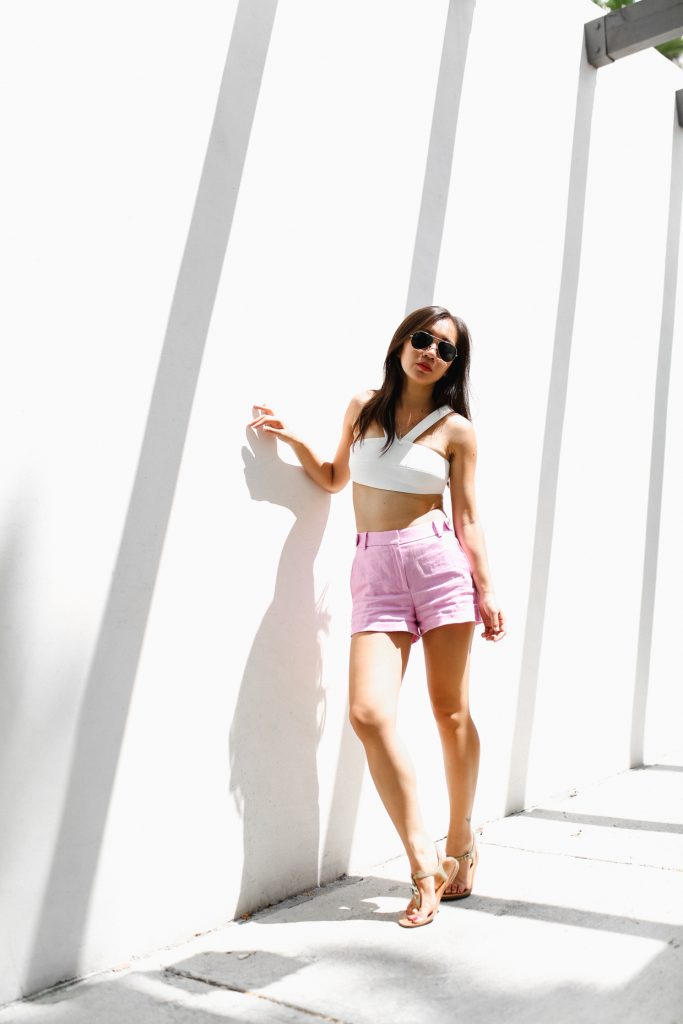 I found this J. Crew Garden Short in Linen on sale, and have been wearing them everywhere.  This pair sits perfectly high on the waist, and have a great classy finish to them.  It comes in four different colors.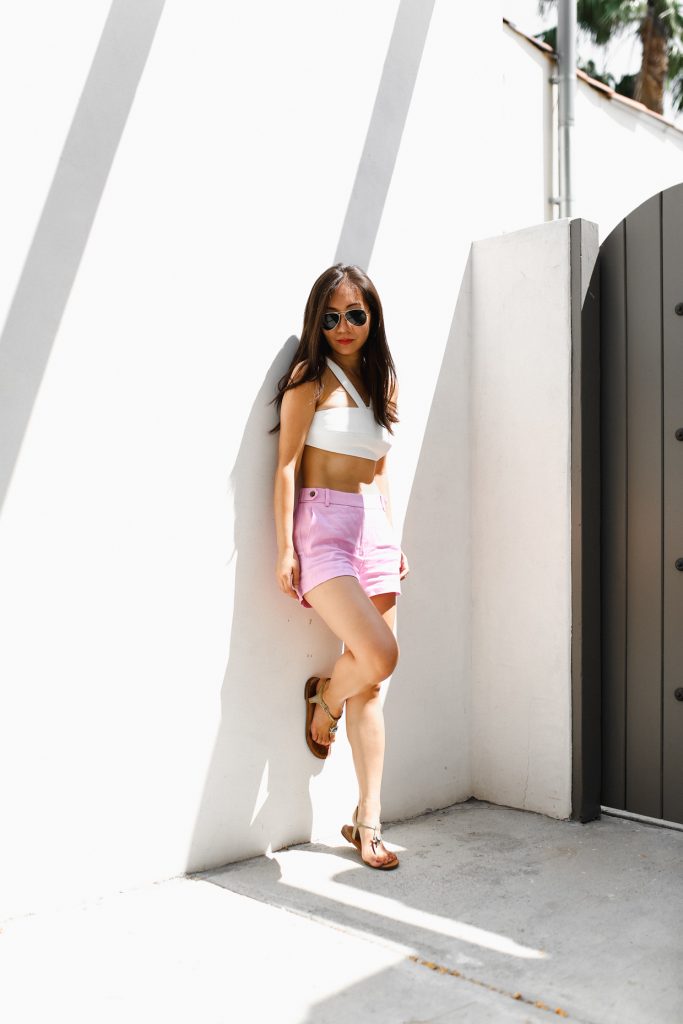 Ray-Ban Original Aviator 58mm Sunglasses
So sad to see summer end, but I'm so looking forward to wearing coats and jackets again.  Anyone else excited about fall fashion?!
Photographed by Mire Yang