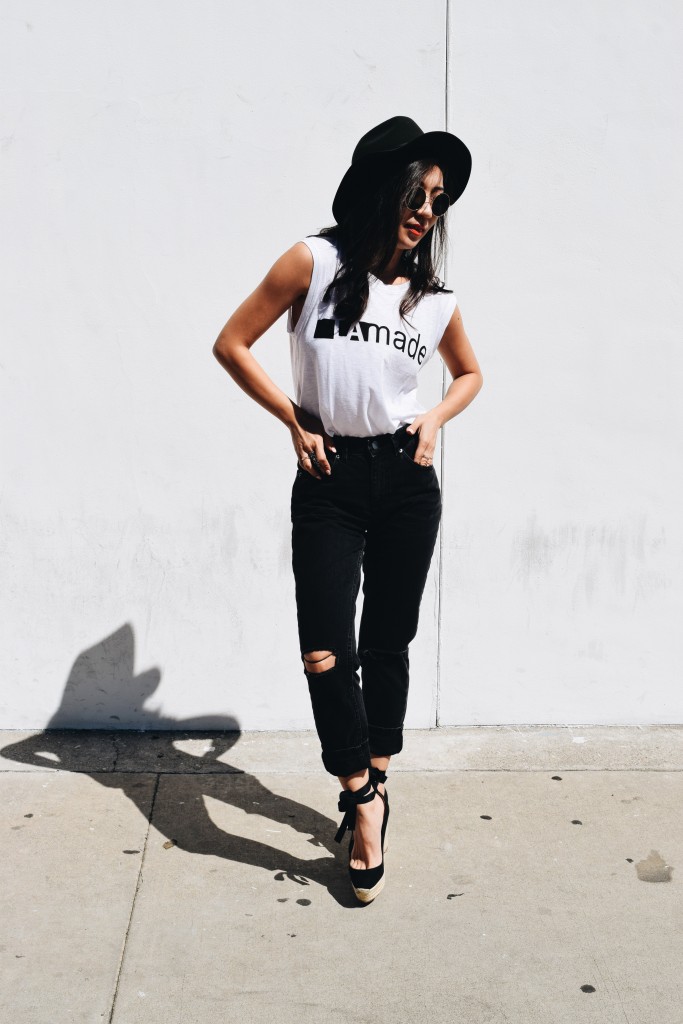 There are many perks to being a fashion blogger, but one of the best ones is the chance to score some swag.  Last week, I was invited to a cardio party at Soul Cycle Culver City hosted by fashion bloggers Ashley Torres of Pursuit Of Shoes and Carly Kenihan of Bun Bun Book.  What a great way to network, workout, and meet other LA fashion bloggers!  Very smart.  Very LA.
The swag participant of this collaboration is fashion line LAmade Clothing, and they gave out the High-Low Muscle Tee that I'm seen wearing, which came in black or white.  I literally wore the tee the same day I scored it because I had my photoshoot right after the cardio party.  And since it's such a fab top, I decided to throw it into the mix.  This tee is super soft, super comfy, and great for the warm weather.  Unfortunately, they don't sell the exact one with their logo on it, but trust me, it's such a great staple to have in your wardrobe.  I wish I would have grabbed both colors!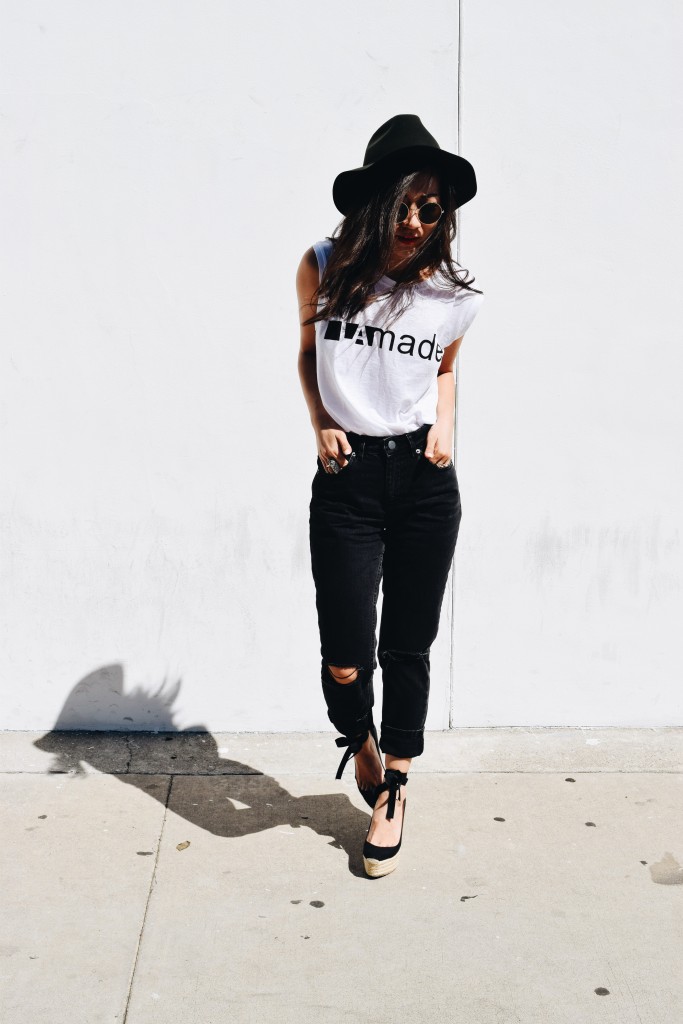 I've been on the prowl for a decent pair of mom jeans.  Many have made it into the shopping cart, (see CYBER MONDAY), but none have actually made it home to my closet.  Then I stumble upon ASOS Petite, and they offered me this pair of PETITE Farleigh High Waist Slim Mom Jeans in Washed Black with Busted Knees.  God bless those that acknowledge us shorties.  I'm 5'4″ AND I have short legs.  The 29″ inseam is just perfect for me.  Though the busted knees style is sold out in petite it's still available in regular length.  Also, the petite non-distressed style is currently still available.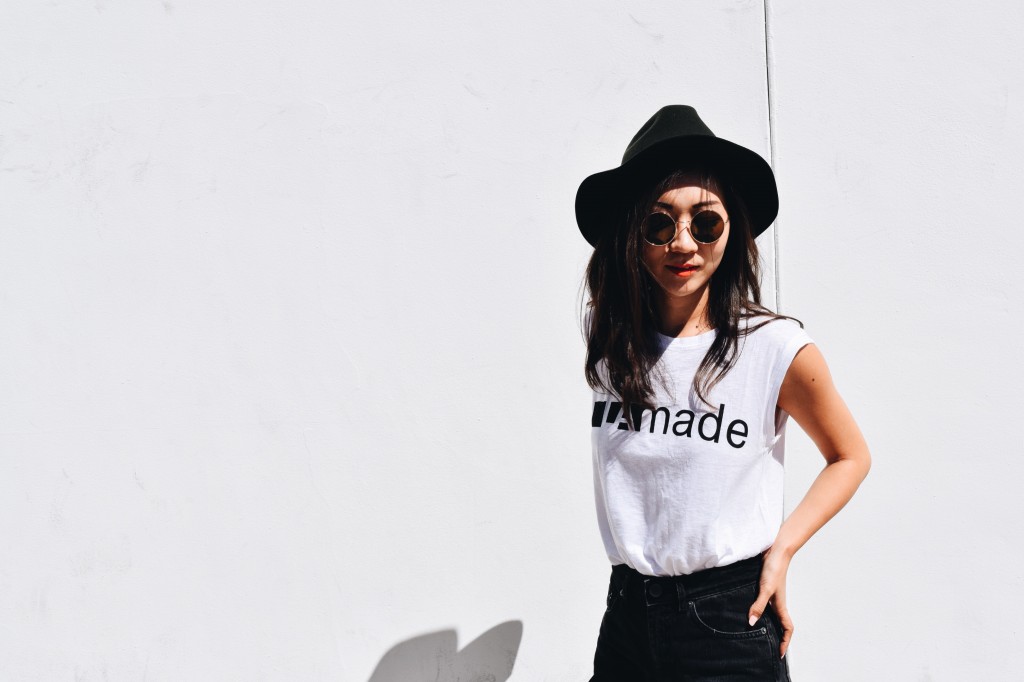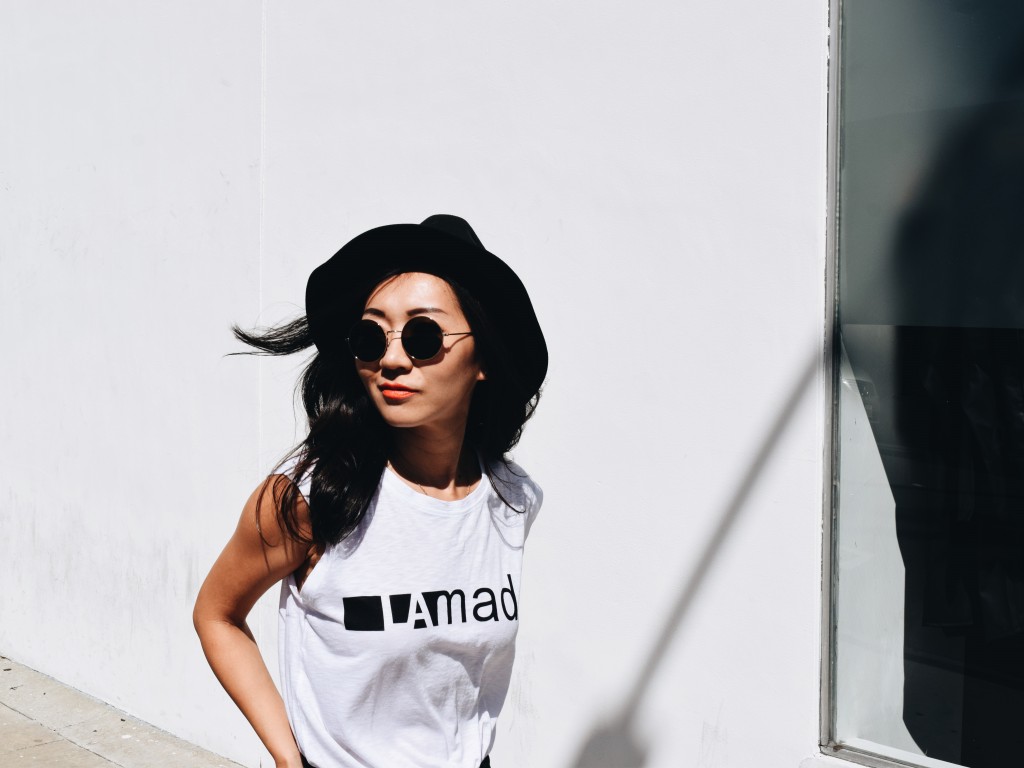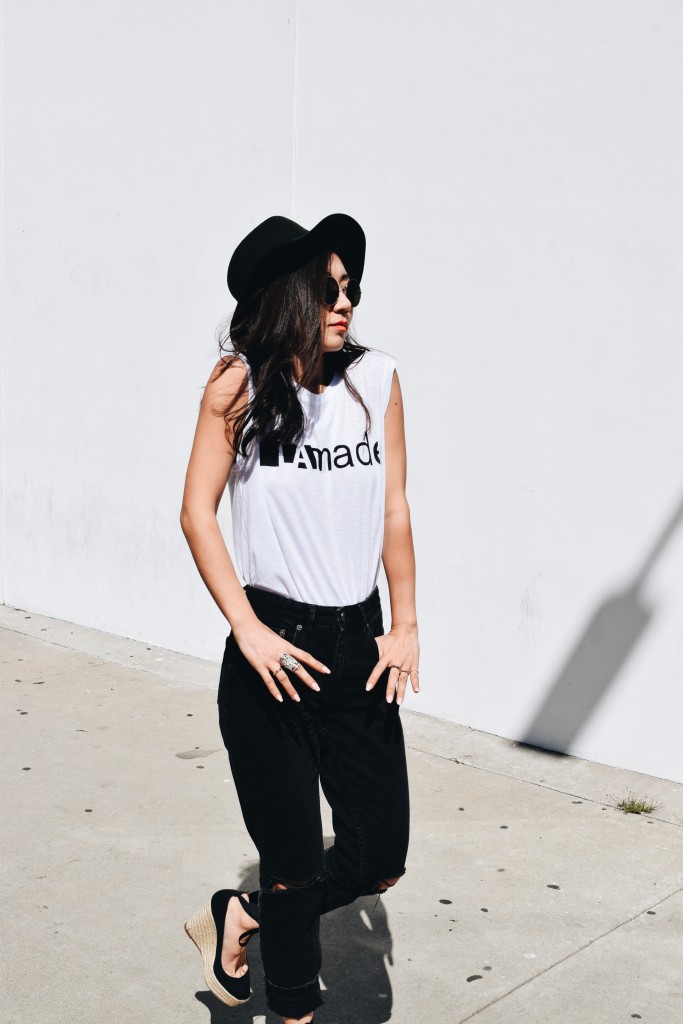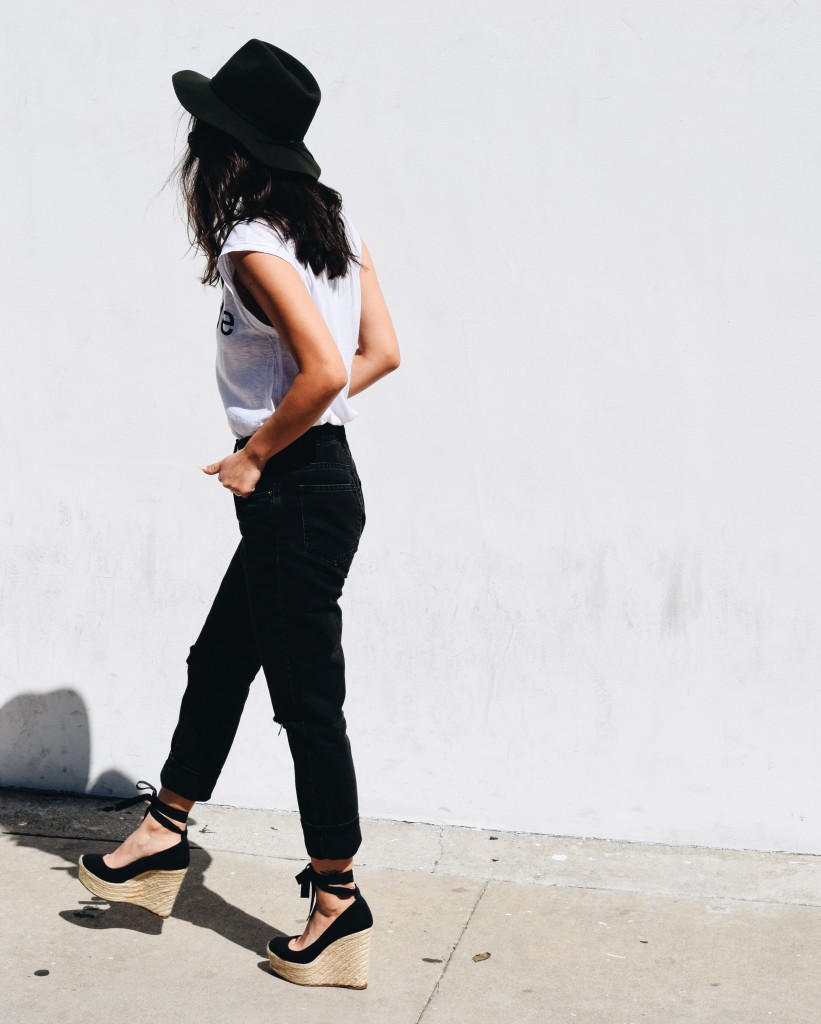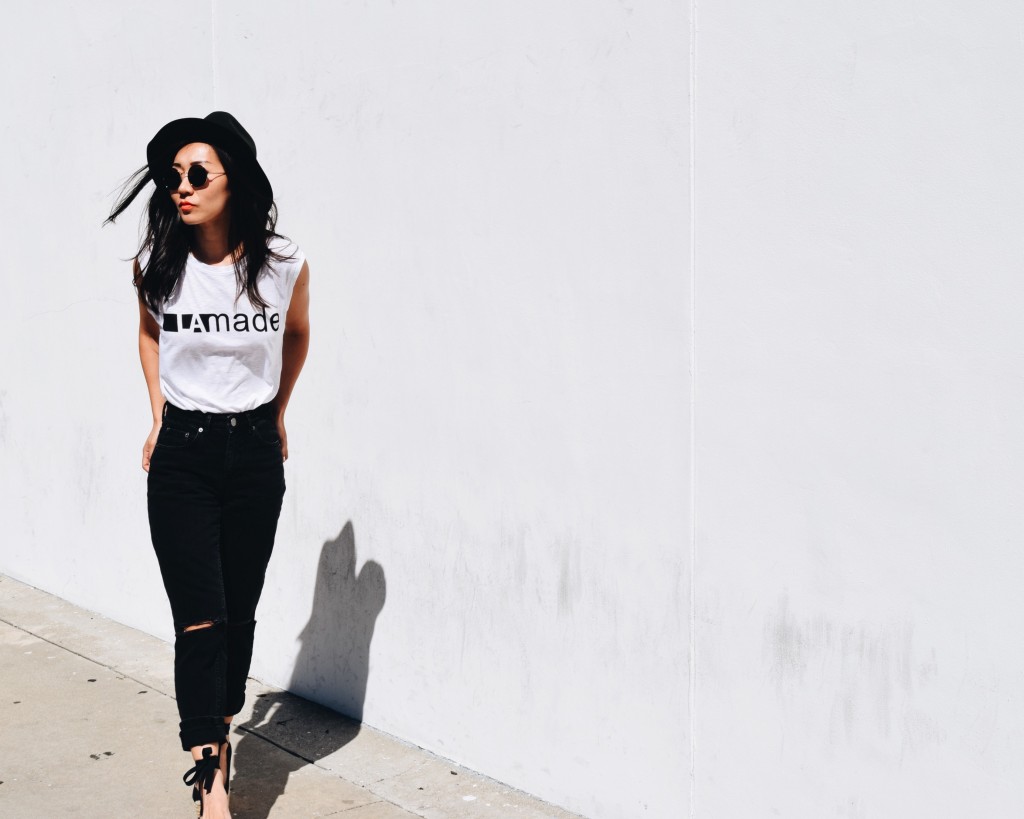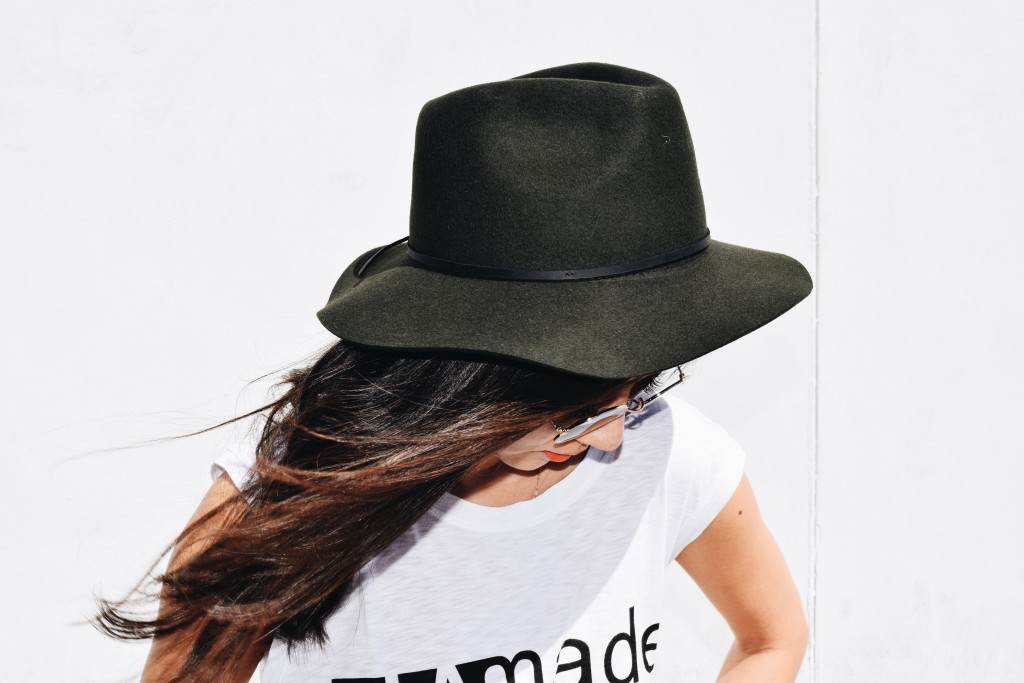 My addiction for hats have grown infinitesimally since I moved to LA.  I now have a whole collection of hats that are not baseball caps.  The one brand I have also grown to love is Brixton.  They make hats with varying sizes, because, come on, not everyone has the same size head.  The way the hat fits on you could make or break your look or the look you're going for.  I purchased my Brixton Wesley Fedora in Moss from Revolve.  They have a wonderful selection of hats, and many are currently on sale.  Plus, it's free shipping, so you really have nothing to lose.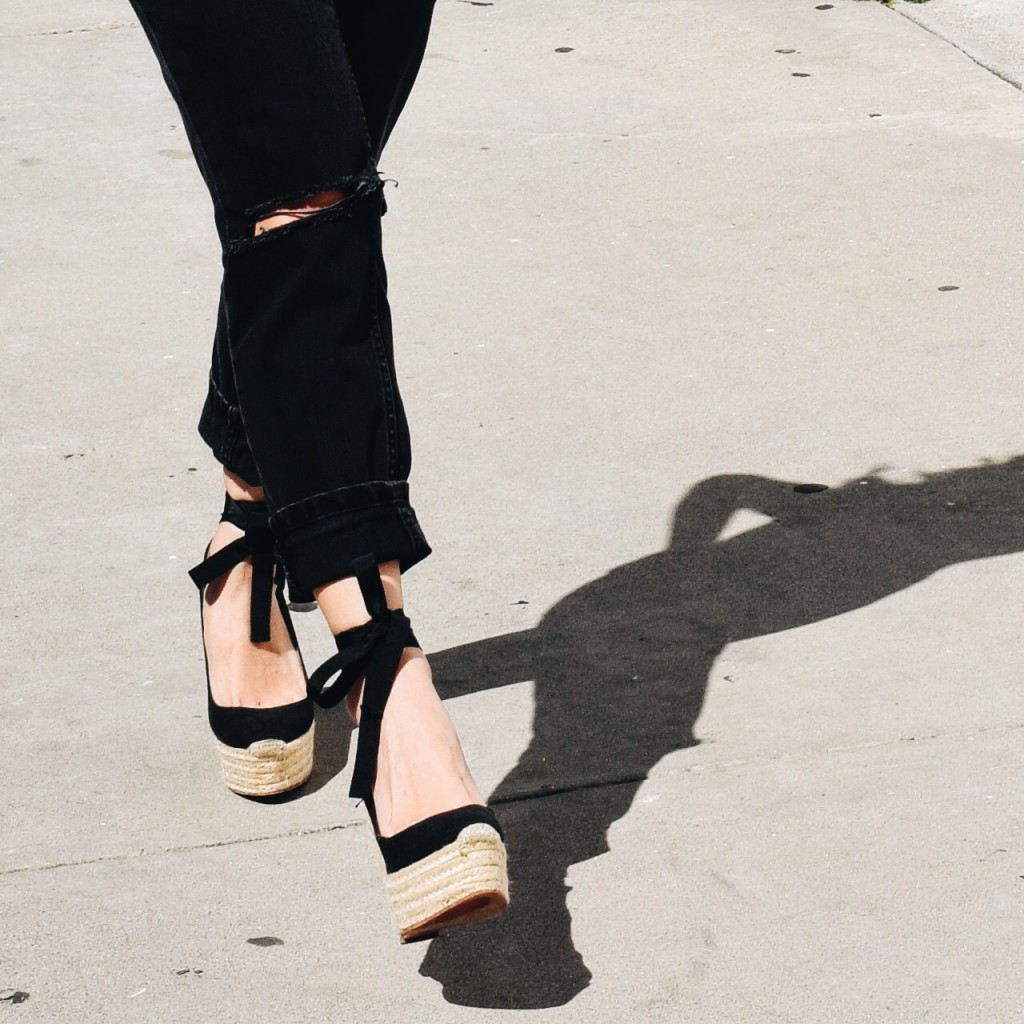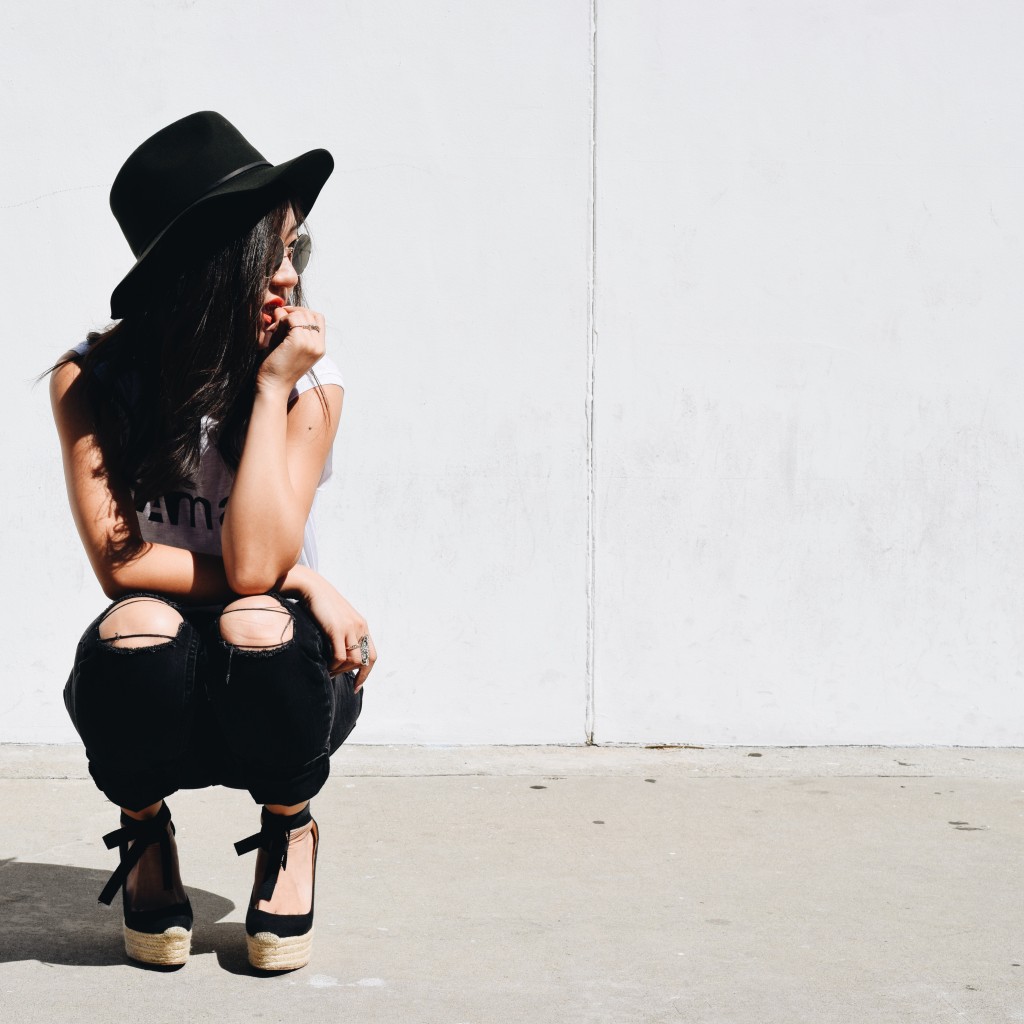 Christian Louboutin Fomenter Wedges (no longer available | similar look) / Illesteva Porto Cervo Gold with Olive Lenses Sunglasses
I'll be attending a Coach event tonight to celebrate Stuart Vever's new Coach 1941 Collection.  Also, the shopping will benefit The Art of Elysium.  Any suggestions on what I should wear?
Photographed by Drew Carlson