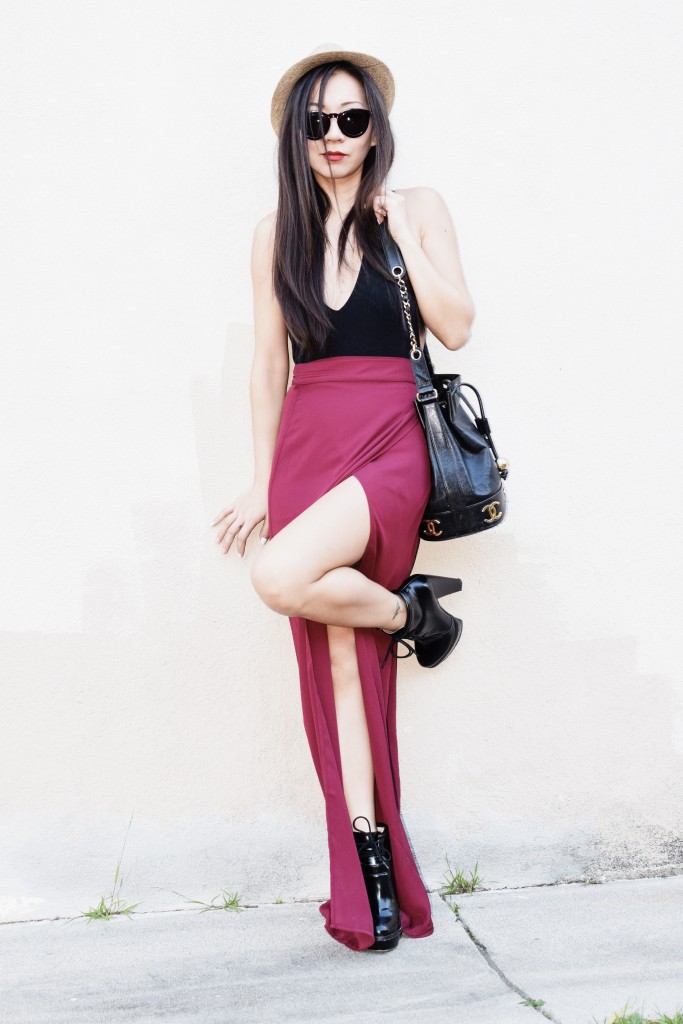 Back in my day, the word "maxi" meant maxi-pads.  (Eww).  These days, the fashionistas have transformed this once notorious word into a fan favorite: the maxi skirt.  Sometimes it's a maxi dress, but either way it's long, it's gorgeous, and it makes everyone feel tall, (even if only for a moment).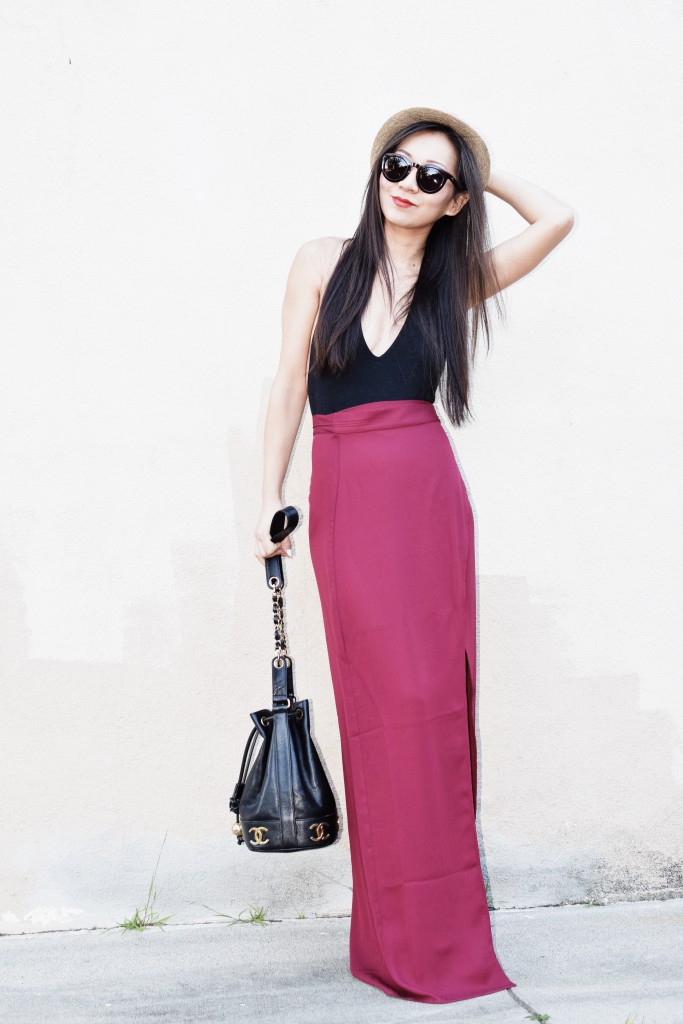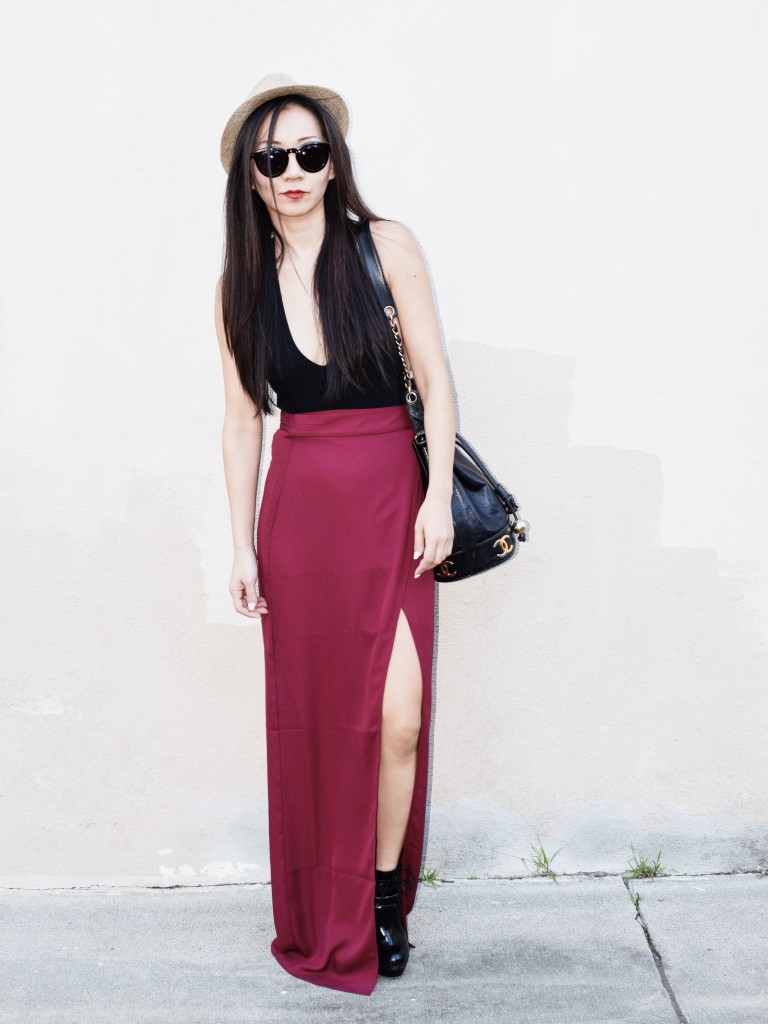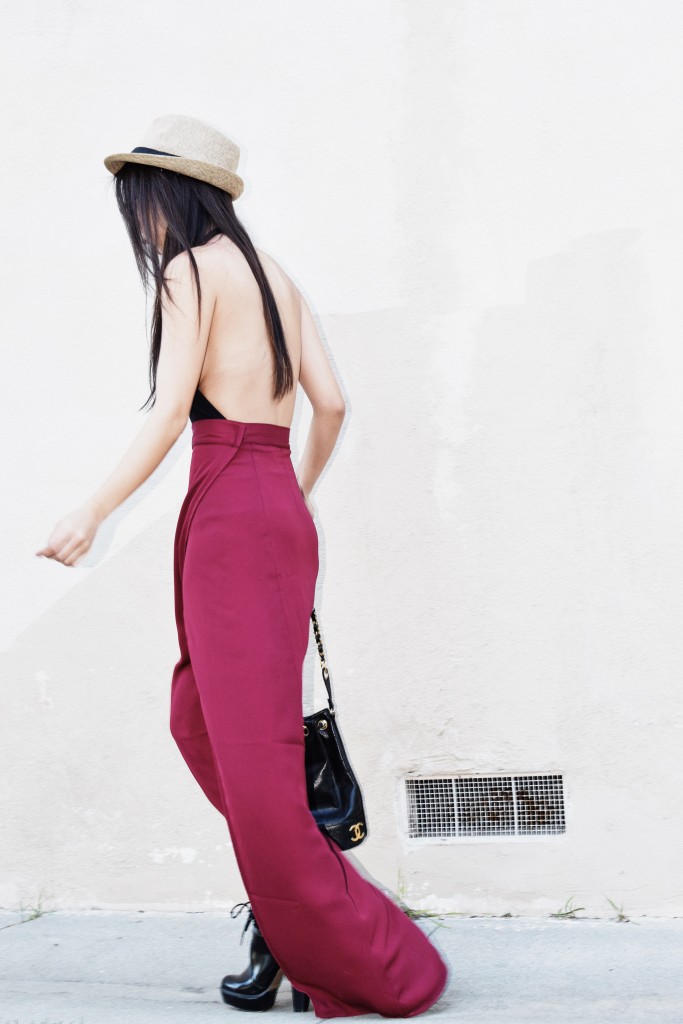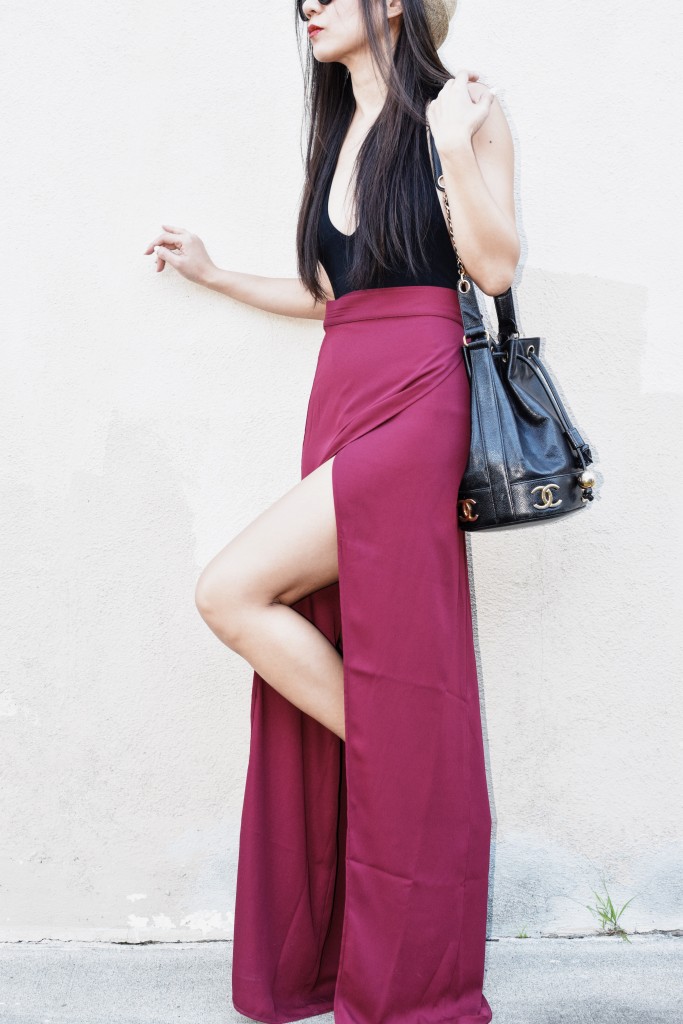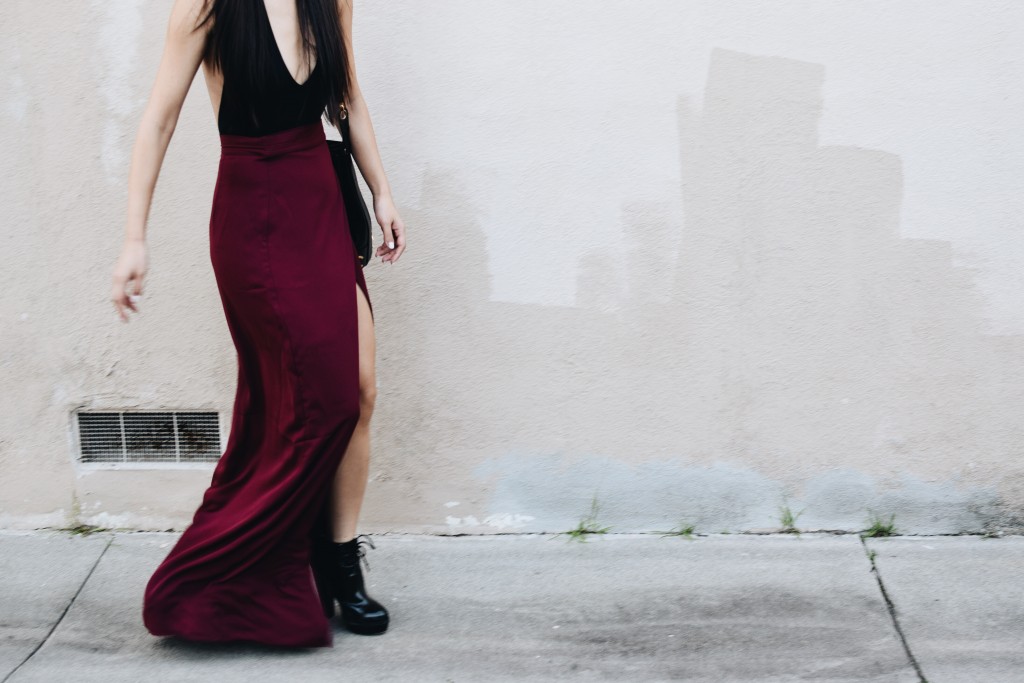 I'm wearing Nasty Gal's Holy Wrap Maxi Skirt, which is currently on sale for less than $30.  I ordered the XS and it fits perfectly high on my waist.  This skirt is much longer on me than the 5'9″ model in platform heels, but I like that it slightly graces the ground even with my Forever21 Black Modernist Platform Booties.
I left a review on this skirt, and I pointed out that I noticed the outer wrap fabric sticks out and doesn't lay flat because of the clips closure.  The inner closure has snaps, and I wish that the outer closure also had snaps, versus the clips.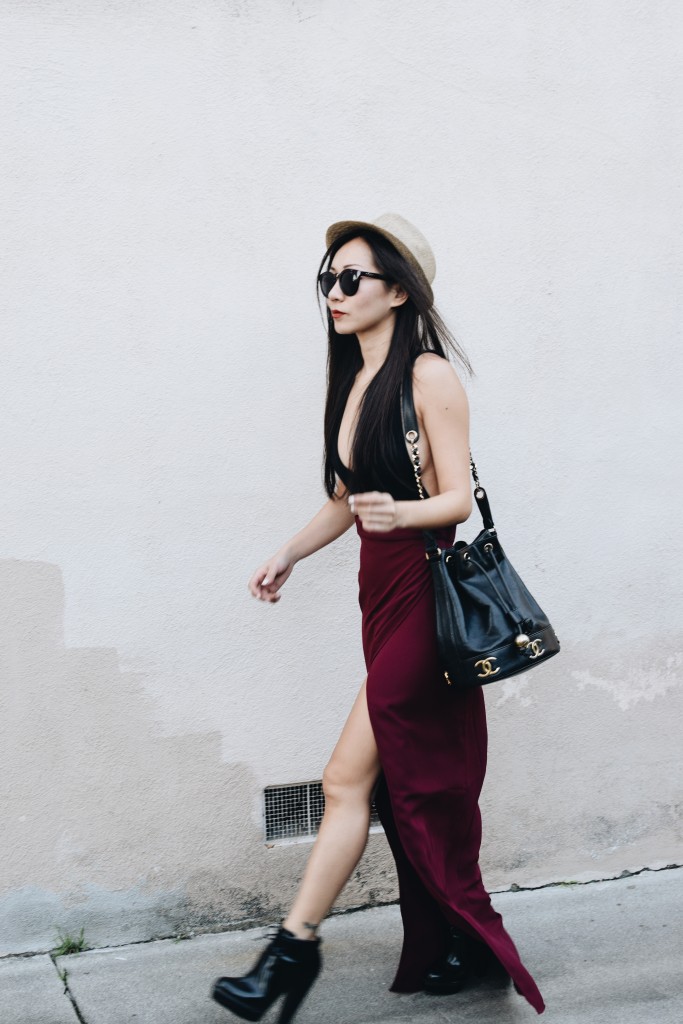 I liked the way Nasty Gal had styled the skirt with their Low Down Plunging Bodysuit, so I decided to wear my skirt with something similar that I already had in my closet.  I'm wearing  American Apparel Cotton Spandex Jersey Halter Leotard in Black.  I wore this in my recent post, NIGHT OWL, and I mentioned that I got an XS, which pulls against my long torso causing a deep-v effect.
The bodysuit also has a super low back, so with this high-waisted maxi skirt, it looks like my back is completely bare.  Talk about an extra sexy additive.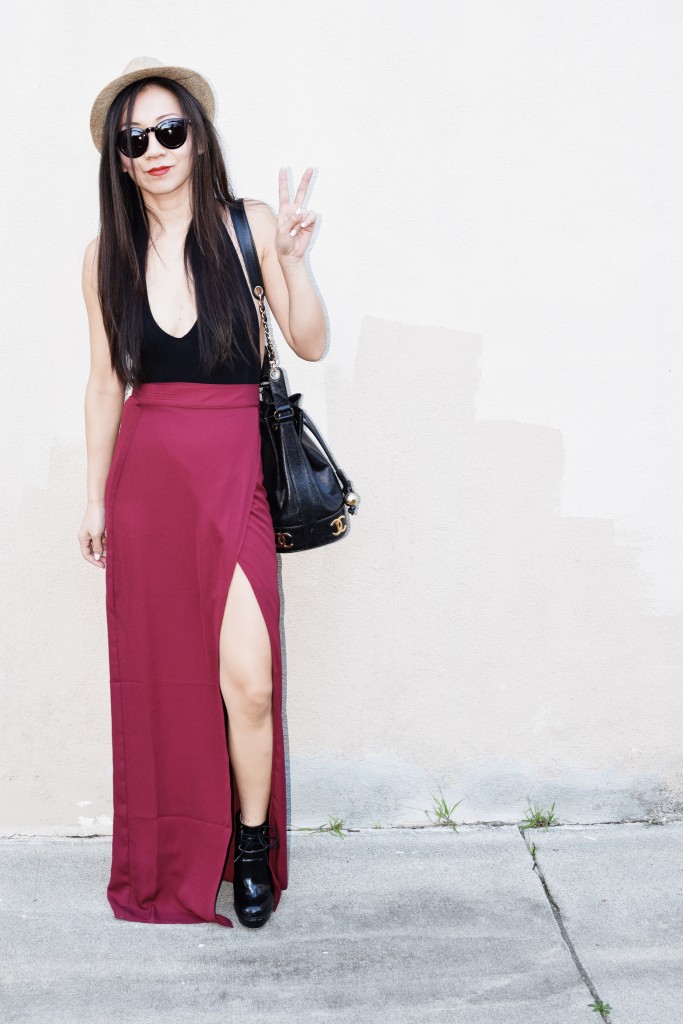 Round-Retro Sunglasses (borrowed from Felicia) / Fedora (my own) / Vintage Chanel Caviar CC Drawstring Shoulder Bag
Thank you so much for following along, and CYBER MONDAY posts will be back shortly.  I just haven't been online shopping much since after Christmas.  Feel free to leave a comment, ask questions, or offer feedback.  I always make sure to respond.
Photographed by Felicia Bade