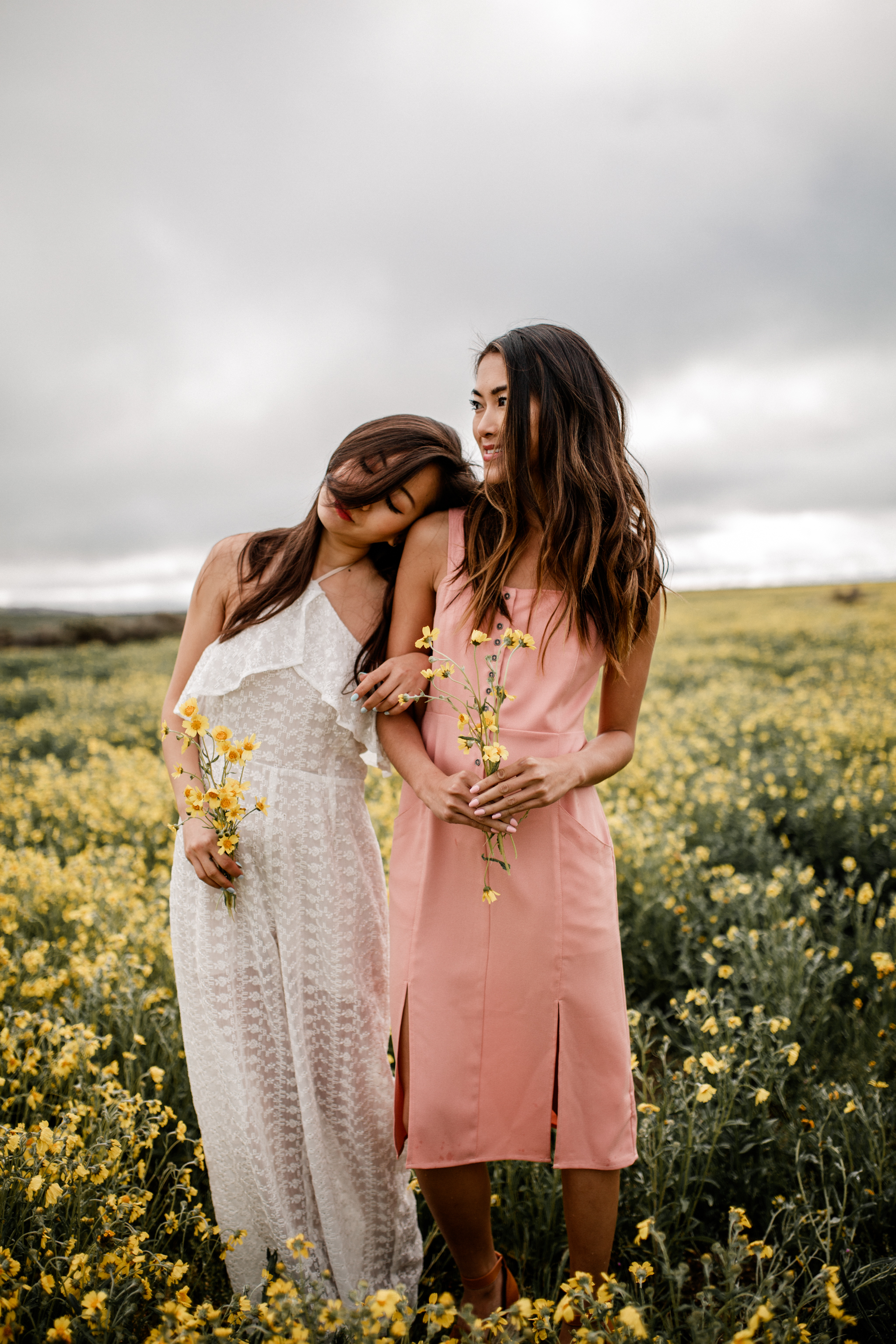 I'm still pretty new to this fashion & lifestyle blogging thing.  There's a lot of firsts for me now that I've reached a certain level of engagement on my social media platforms.  Actually, it's more like just Instagram, who am I trying to kid?  With that said, I've recently engaged in my first twosome.  Don't think dirty folks.  The kind of twosome I'm talking about is a joint collaboration with another blogger.
Most of the time it's just me wearing pretty clothes or using the latest beauty product.  So yeah, when I'm pitching to brands or brands are reaching out, it's just ME.  Things are a little bit different when you're pitching to brands as a twosome.  Now, we made some mistakes as first-timers, and I learned a lot from my first pitch deck.  So here are my top 5 advice for joint blogger campaigns:
ONE – KNOW YOUR AUDIENCE
It's completely fine when you're just posting your own content on your own account, but when there's two of you in the picture, it would make sense that you both reach a certain audience that have similar taste.  Of course you want to expand your reach and get new followers, but if your aesthetics are too far off from one another, the image and vibe just wouldn't make sense.  Also, you're making it much harder for your photographer to go from one extreme to the other.
TWO – KNOW YOUR COUNTERPART
I lucked out so much with my counterpart, which happen so to be one of my blogger besties, Amy Zhang of The Luxi Look.  Now, I'm not saying you can't work with bloggers you're not familiar with, as that often happens when the brand pitches the campaign versus you.  However, it really REALLY does help when you know the other person.  I personally have a tendency to look fake and too posey when I'm uncomfortable, and my photographer calls me out on it immediately, (thanks Mire!).  Often times we'll be holding hands or laughing and talking, and it looks more natural when you are actually enjoying each other's company.  So my advice would be to try to get to know one another before the shoot, if you don't already.  Grab coffee, or brunch or both.  Talk.  Chit chat.  Gossip.  Whatever.  Find some kind of bond that will shine through in the images during your shoot.
THREE – KNOW YOUR PHOTOGRAPHER
The next most important thing to helping you act and feel natural during your shoot would be to know your photographer.  I've worked with Mire many many times before this flower field road trip, but Amy had only seen her work and never shot with her.  We all decided to meet for wine and dinner and talk about the campaign.  Since I know the two, I didn't have any problems working with either of them, but I really wanted Amy to meet Mire so they can get a feel for one another before going on a 7-hour roundtrip road trip.
Another big reason to know your photographer is because you want to make sure that the images produced by the team has a vibe that all members can agree on.  It would be pointless for me to post images that make no sense in my feed.  It's important to keep your feed consistent, and working with the same photographer(s) can help you with that consistency.
FOUR – KNOW YOUR BRANDS
This campaign was about the flower fields and the super bloom.  There's a particular whimsical, romantic and bohemian vibe when you're shooting with nature and flowers, and we wanted that particular look and feel.  You could just throw spaghetti on the wall and see what sticks, or you can actually aim for particular brands that have a similar look and feel.  I recommend creating a mood board and using it to pitch to brands.  If you're just starting out like I am, I would recommend looking at other bloggers that have a similar look as yours and seeing which brands they've worked with and create a list from that.  Don't be discouraged though if brands don't respond.  They get hundreds if not thousands of pitch emails on a daily basis.  Hopefully you and your counterpart(s) stand out enough to grab their attention.
FIVE – PLAN AND THEN LET IT GO
The blogging thing can sometimes get competitive and too business oriented, and you lose track of what inspired you to start blogging in the first place.  For me, blogging was a creative outlet that I wanted to explore outside of acting where I usually had very little creative control.  The fact that I can now monetize off of it is such a blessing.
Our original plan was to make this a weekend road trip.  We had all these things we wanted to tackle, but it eventually just became too burdensome to do.  We eventually decided to opt for a day trip.  Leave super early in the morning and be home by evening to sleep in the comforts of our own bed.  It was indeed our first time putting together a campaign, and I think we overstretched a bit on what we could handle.  I would do somewhere local.  Travel may not be wise for first-timers.  And the most important thing of all: don't forget to have fun and be present while the camera clicks.
I hope this was helpful, and please let me know if you'd like to read more posts like this.  Happy Tuesday!
Amy's Dress: Flair The Label / My Jumpsuit: Flair The Label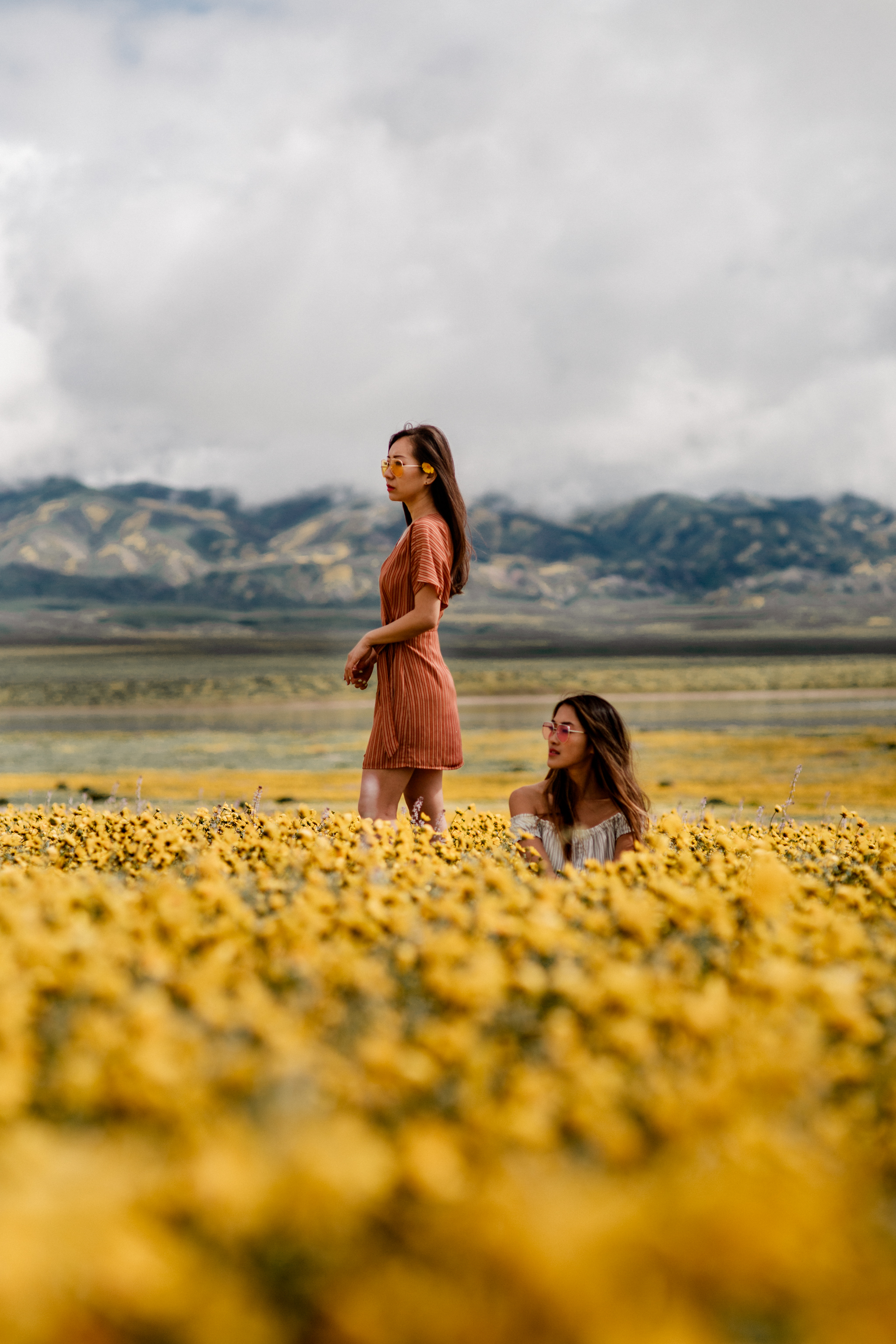 My dress: Flair The Label / Amy's Dress: Flair The Label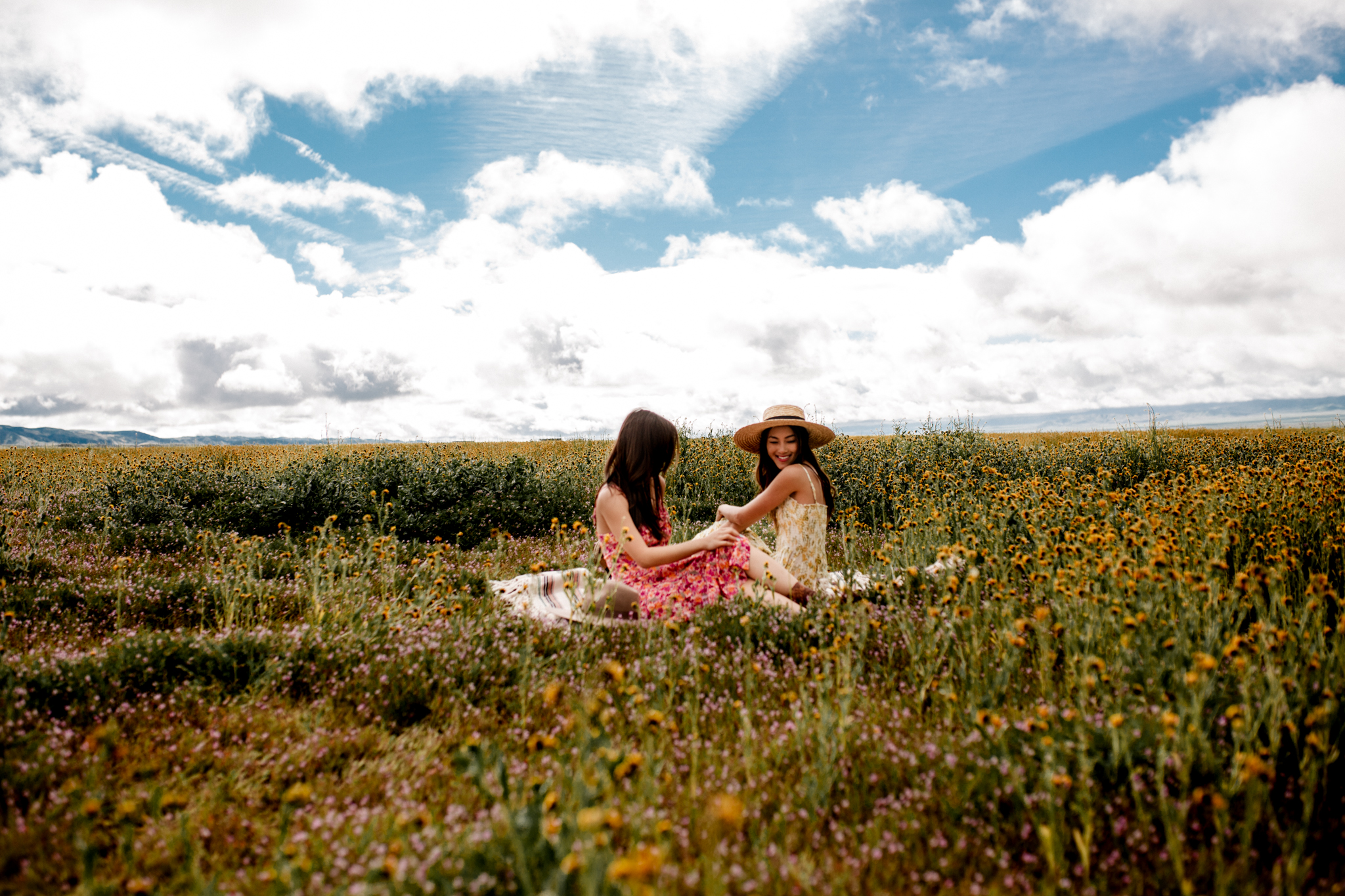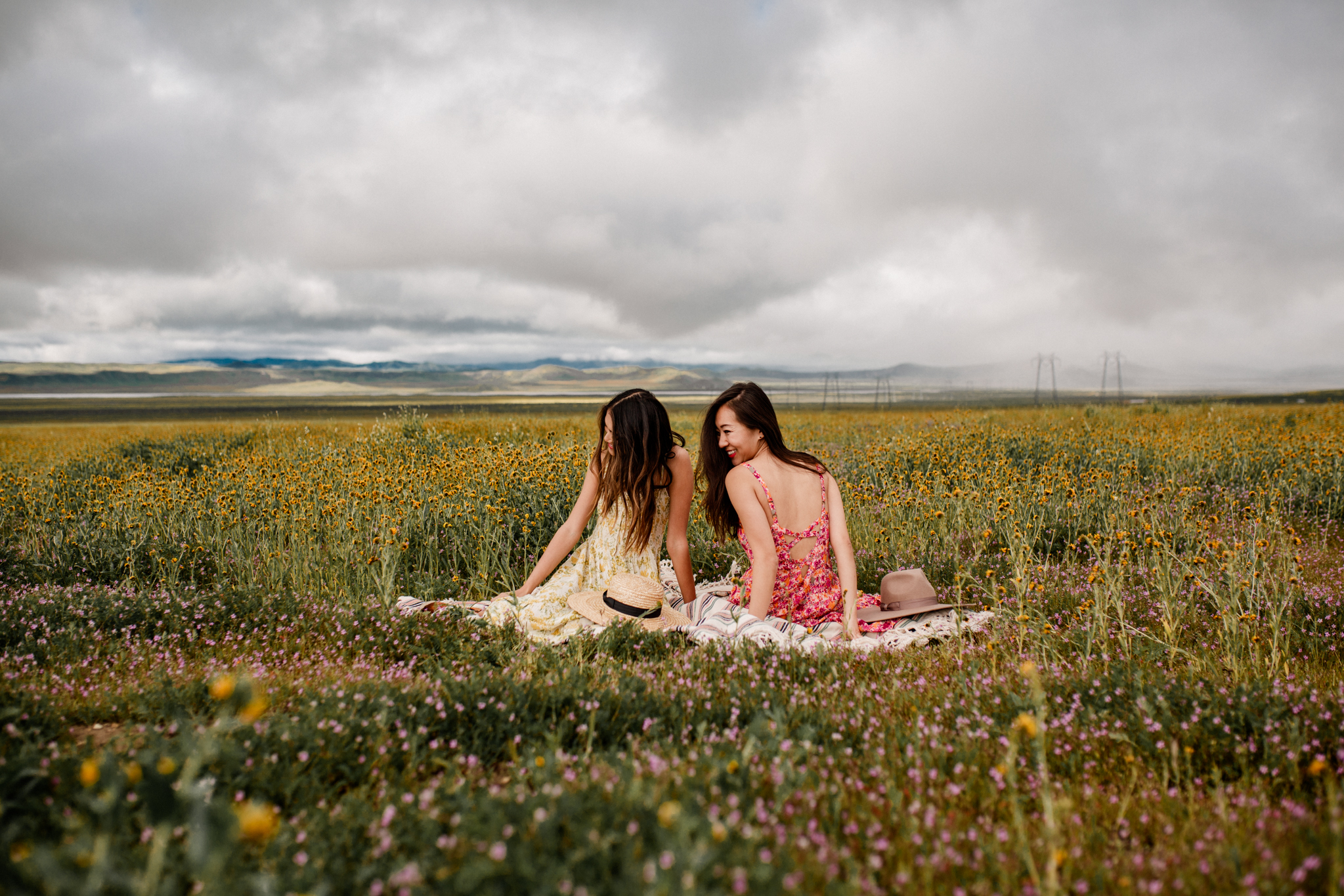 Amy's Dress: Urban Outfitters / Amy's Hat: Lack of Color / My Dress: Urban Outfitters (sold out | similar look) / My Hat: Lack of Color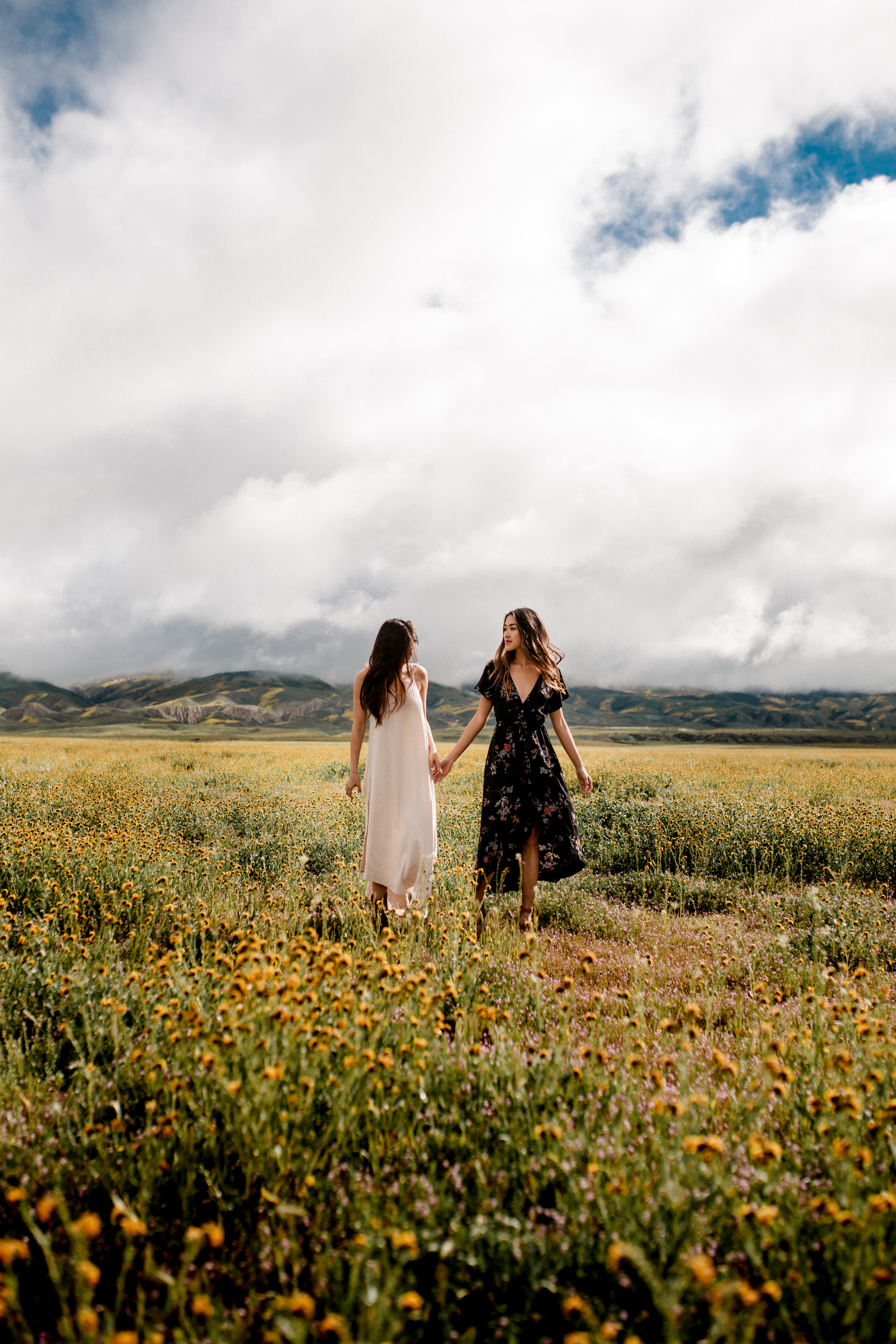 My Dress: Saltwater Luxe / Amy's Dress: Saltwater Luxe
Photographed by Mire Yang