I'm a fashionista.  You're a fashionista.  Every fashionista knows about ZARA, and if you don't, you have been officially stripped of your fashionista title.  Sorry, rules are rules.  I am actually scared to walk into a ZARA store right now because there is an astronomical amount of goodies that I want to purchase.  Here are my picks and I will explain why:
ONE | LONG WAISTCOAT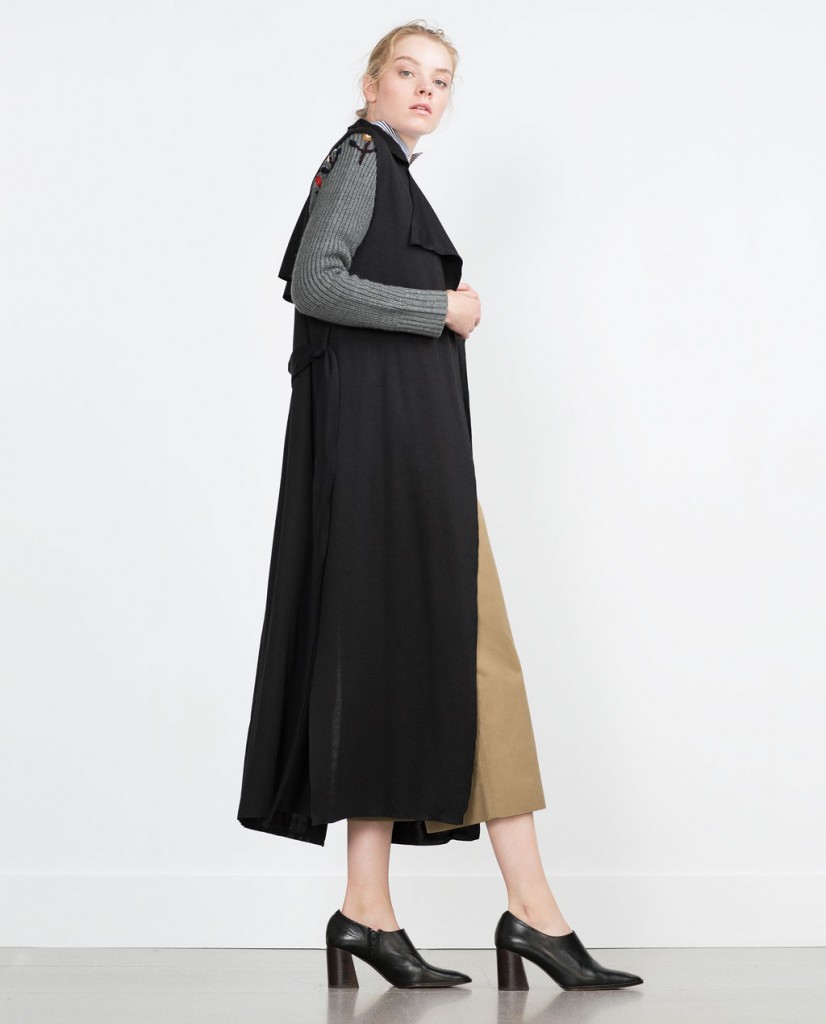 This Long Waistcoat is a MUST HAVE.  First, this is a great transitional piece from summer into fall.  I would wear this as a standalone coat dress or over some Distressed Jeans for a more casual/rocker chic look.  Second, it's under $50.  Third, once chilly weather actually hits, I could throw this over a pair of Wide Velvet Trousers and keep my legs extra warm.
TWO | MINISKIRT WITH BUTTONS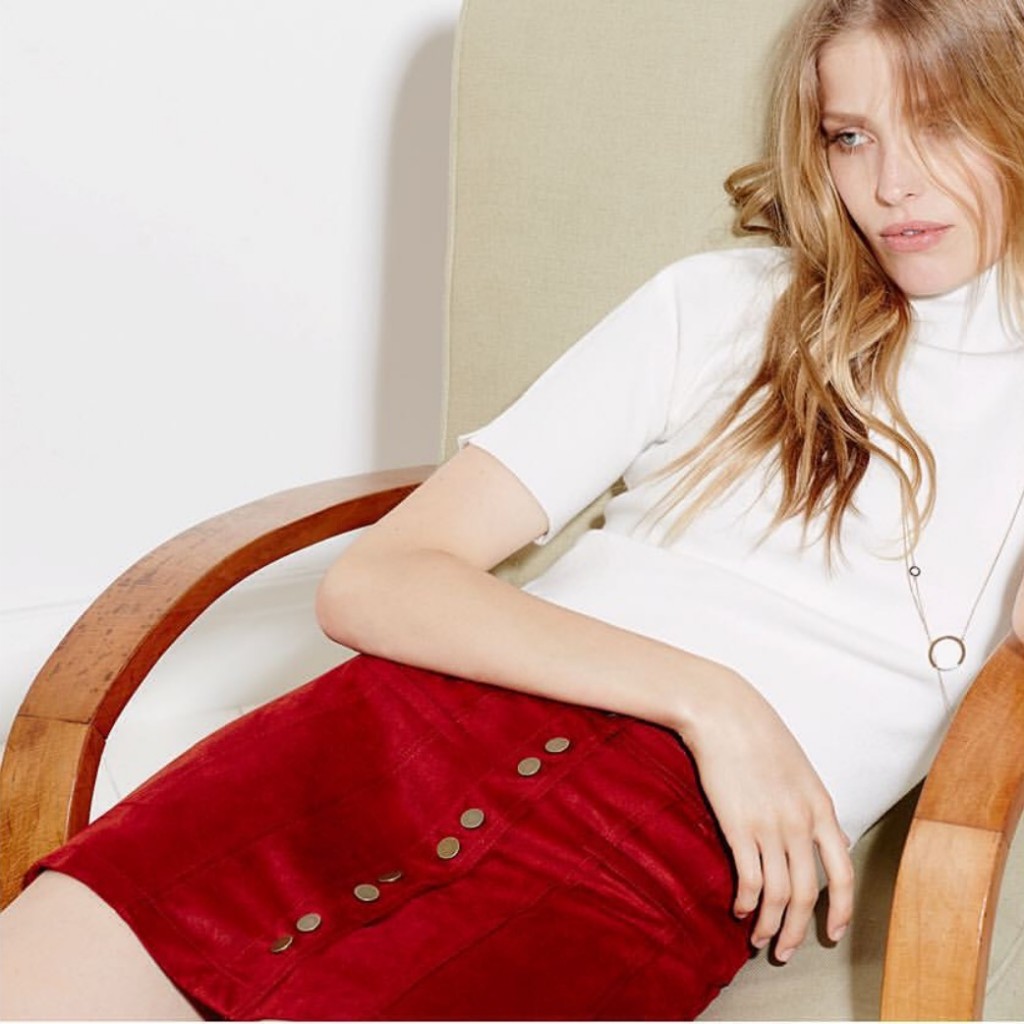 Can I get an amen?  This Miniskirt With Buttons is already on my credit card and on it's way to my closet.  It comes in three different colors: dark russet, dark bottle green and black.  My personal preference is the dark russet, but the online store only has XS left in stock for this poppy color.  It's under $30 and can be worn with a High Neck T-Shirt as seen in the photo.  I prefer something more casual like the Text T-Shirt in Grey Marl, and throw on a Leather Biker Jacket over the whole thing.
THREE | BLOCK HEEL LEATHER ANKLE BOOTS
I mean…yeah.  The Block Heel Leather Ankle Boots With Stretch Detail has the perfect pointed toe look that's seen all over fall fashion this year.  I love that the heel is not too high and that it's an ankle boot.  I can wear this with Ripped Denim Shorts and a Textured Sweatshirt while the weather is still cool outside at night.  Then switch it up to Loose-Fit Trousers and a Check Shirt once the weather really gets cold.  For leather and under $140, this pair of boots is a steal.
FOUR | LEATHER JACKET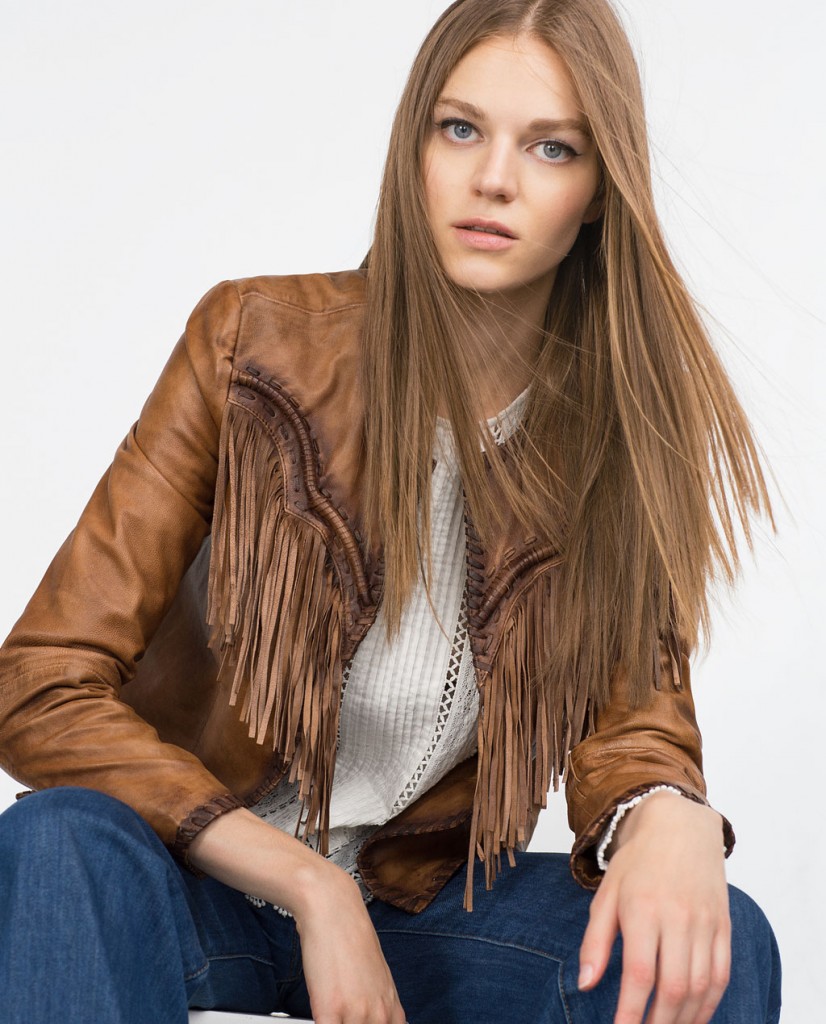 Fringe is in.  Let me repeat.  Fringe is in.  (Read WANTED).  Fringe is fall's new statement detail.  This Leather Jacket is the epitome of this year's fall fashion.  I don't know how ZARA does it, but they were able to create a leather, fringe jacket for under $300, (and they did NOT skimp on the details or intricacies).  It has such a great western look that I wouldn't dare to mess with it, but only pair it with a simple Ribbed Dress in Dark Grey.
    FIVE | TUNIC WITH FRONT SLITS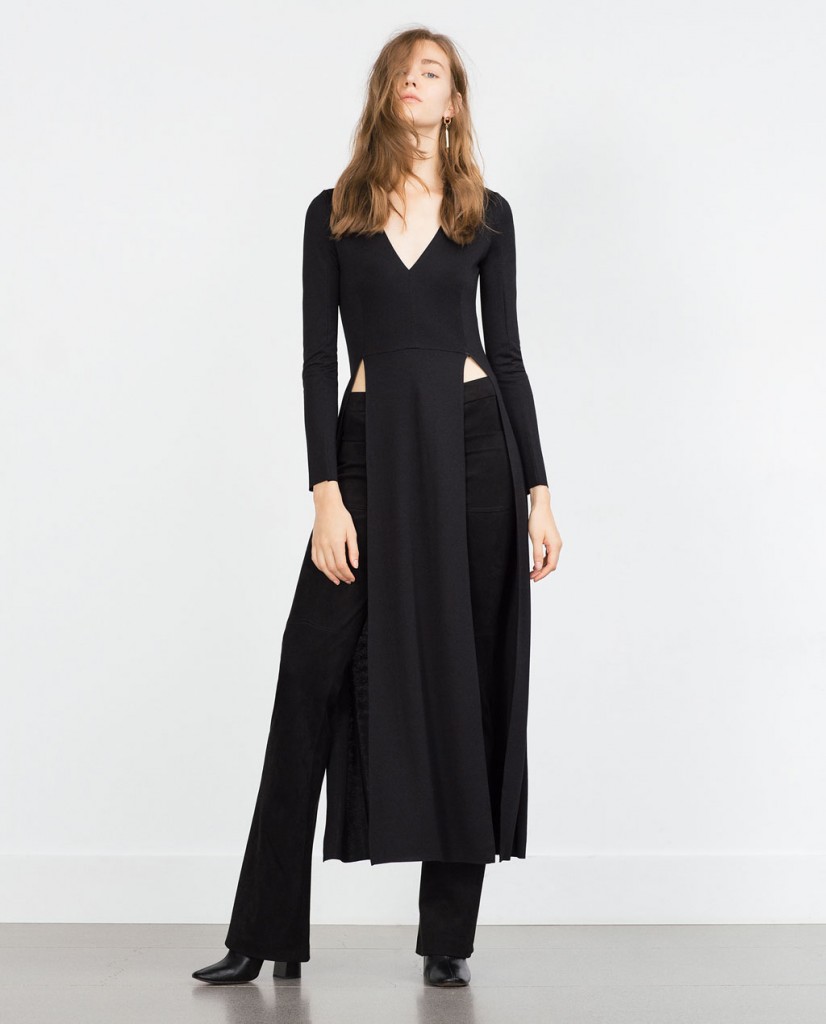 You'll definitely turn heads with this Tunic With Front Slits top.  I think there is a fine line between sexy and trashy.  This top IS sexy, yet classy and chic at the same time.  It's that perfect union on the Venn Diagram.  I would pair this with Super Skinny Trousers and the Block Heel Leather Ankle Boots With Stretch Detail.  You're welcome.
SIX | WRAPAROUND LEATHER SANDALS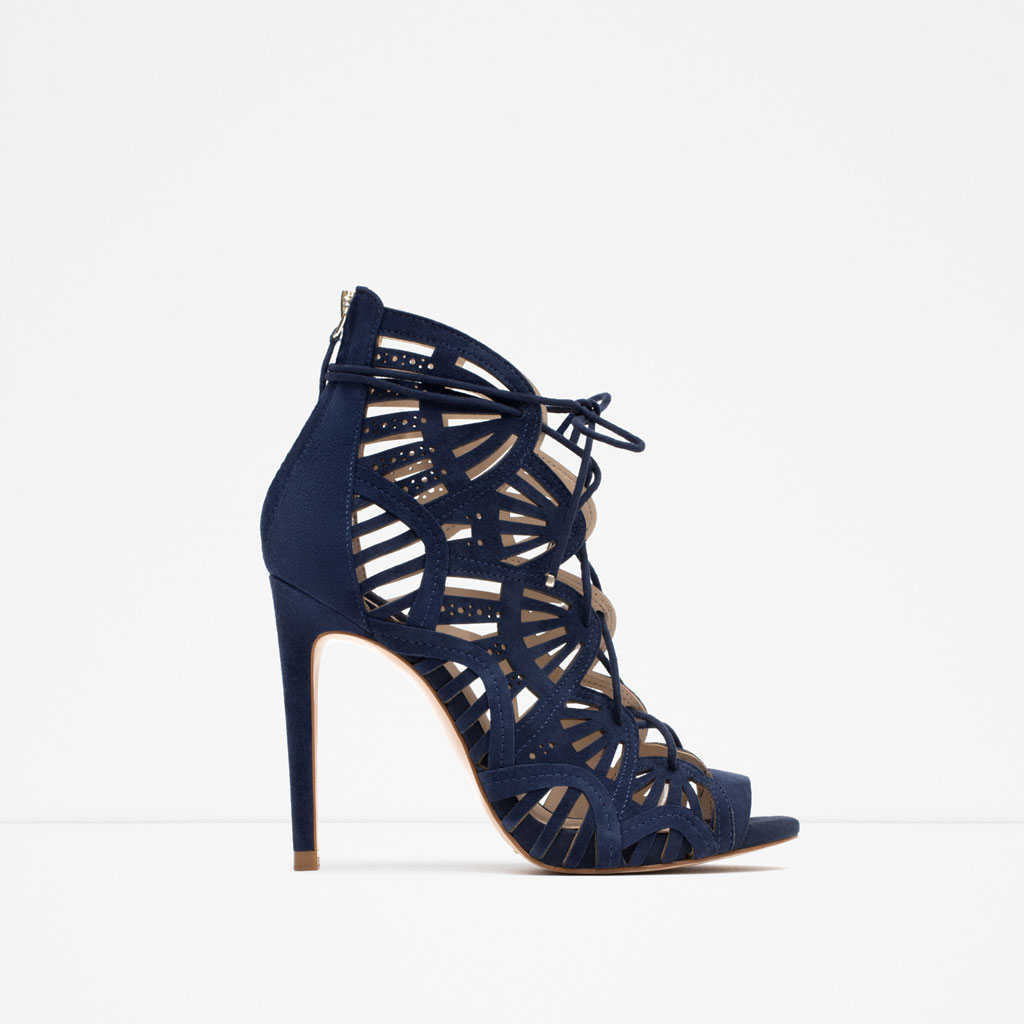 Yum, yum, gimme some.  I don't think I need to explain much on the Wraparound Leather Sandals, right?  The details on this pair of shoes…the color…the…everything!  You can wear this with Destroyed Jeans and a Belted Blazer (read BLAZE AWAY) for day wear, and then a sexy Pleated Dress for a nice dinner out with your significant other or girlfriends.  I'll wear this naked.  Seriously.
ZARA's online store offers free standard shipping for purchases $50+, so you really have no excuses.  Happy shopping y'all!  Let me know what you end up purchasing! Xoxo!