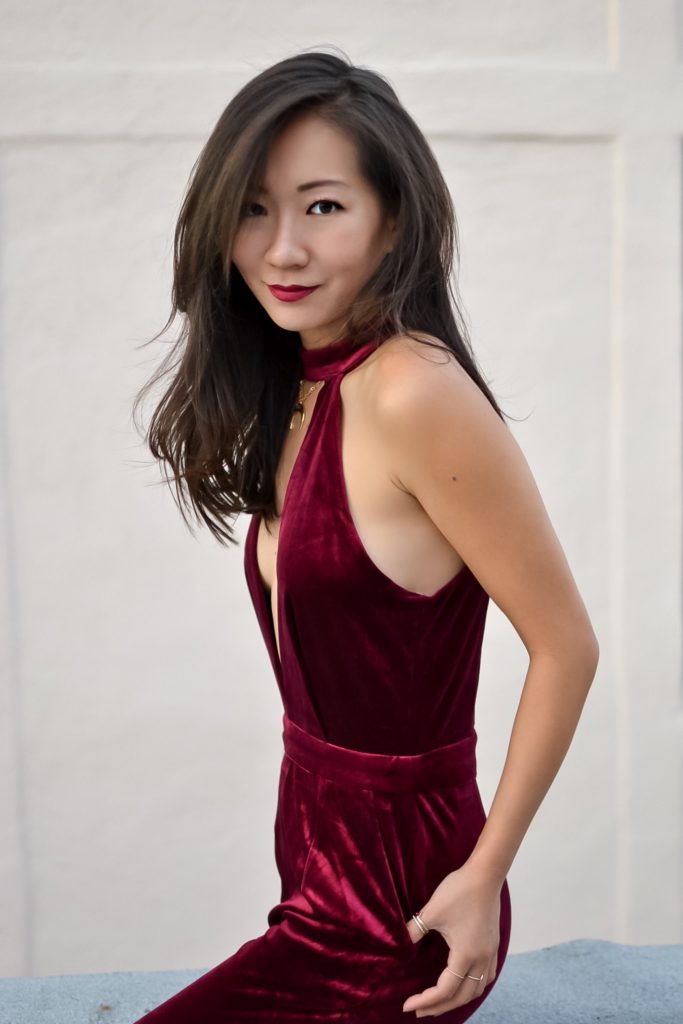 Happy Monday everyone!  How quickly time flies by.  In just the week that I've been back from my vacation in Taiwan, so many things have happened.  We have a new president-elect.  There are protests and campaigns for the electoral college to rethink what's best for the nation, and I'm already requesting off work for the holidays.  Yup, 2017 is just around the corner, which means it's the never-ending holiday parties season.
I'm from Texas and we eat only one kind of cake: red velvet.  And that's just how I like my holiday outfits: red and velvet.  The velvet fabric looks smooth and sexy, and the color red adds the touch of festivities to the mix.
I'm wearing LuLu's Spin Me 'Round Burgundy Velvet Jumpsuit in a size S, and this is just decadent.  I love how plunging the halter neckline is, and there are pockets that I can stick my hands in when I get cold.  This jumpsuit will definitely turn heads at your company party.  Here are some of my other favorite velvet jumpsuits to wear this holiday season: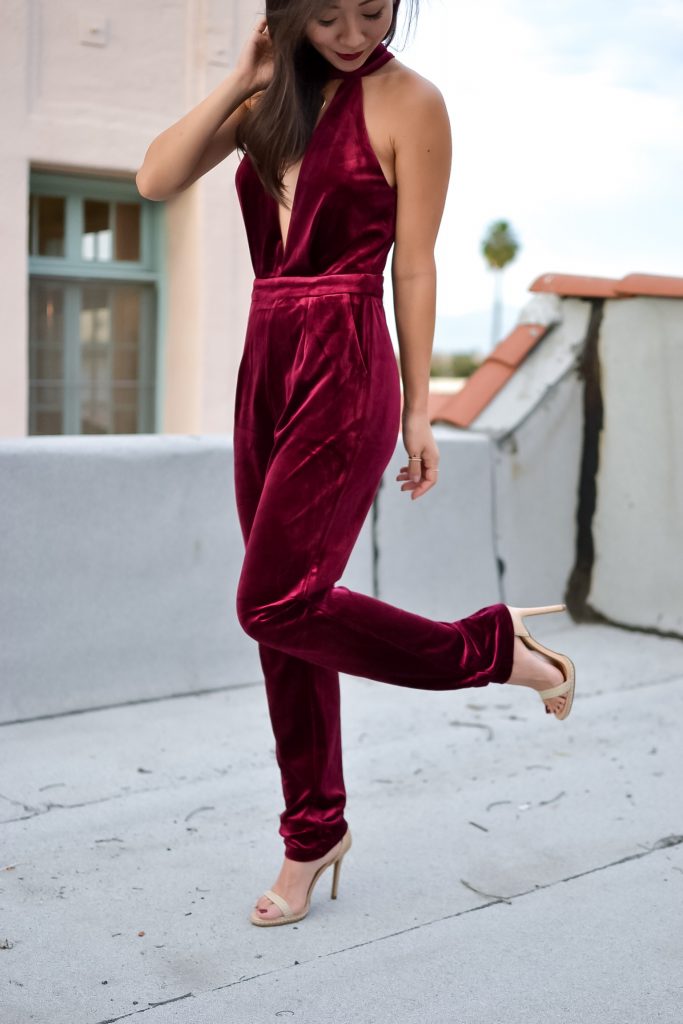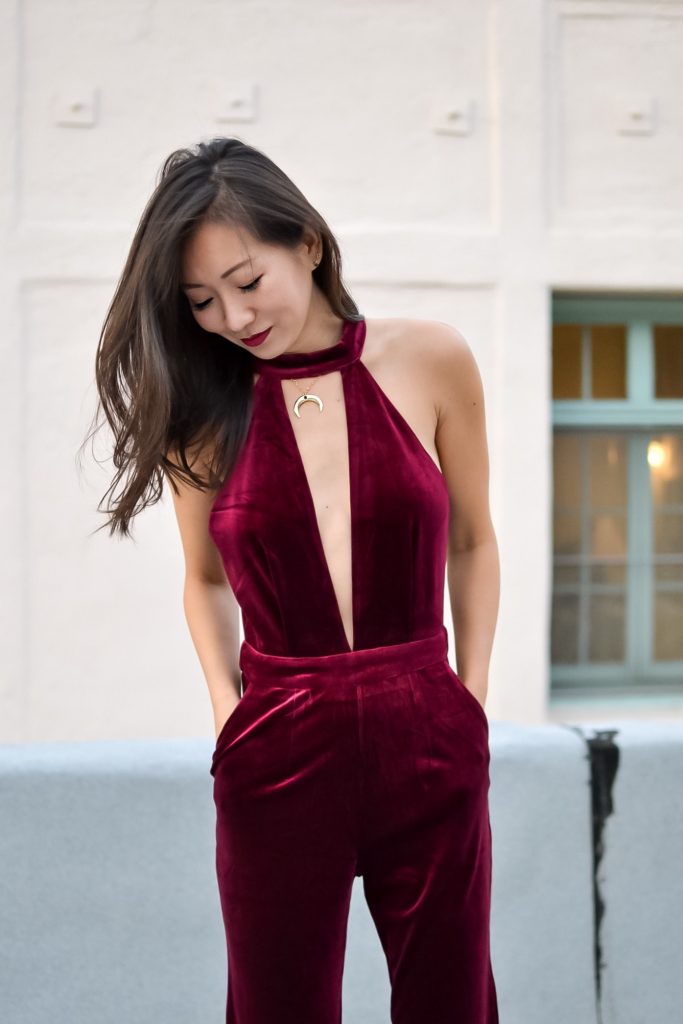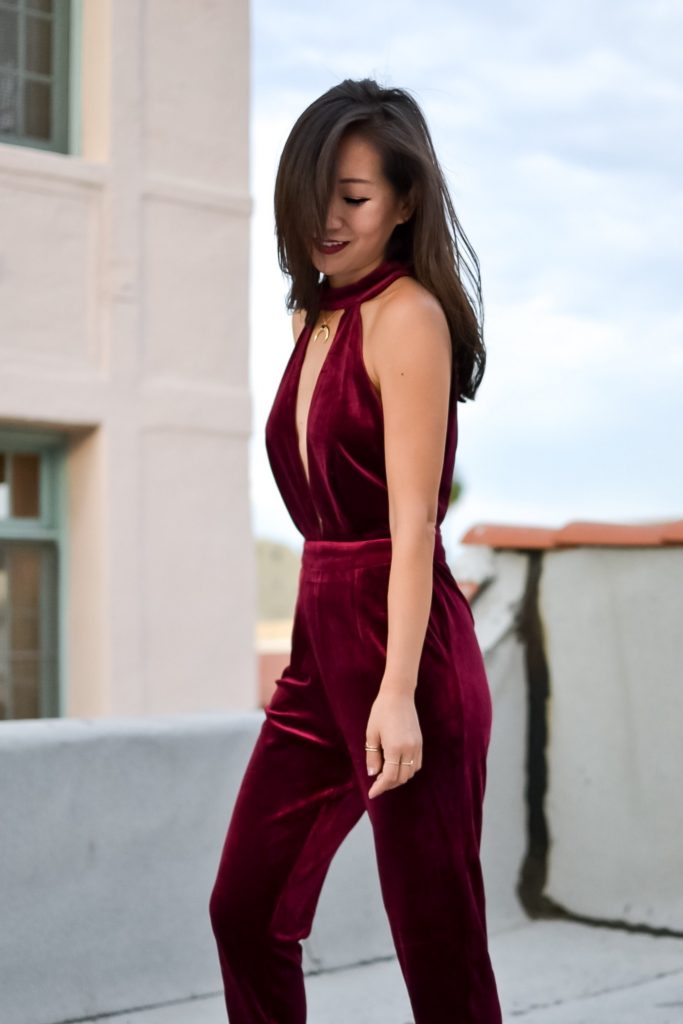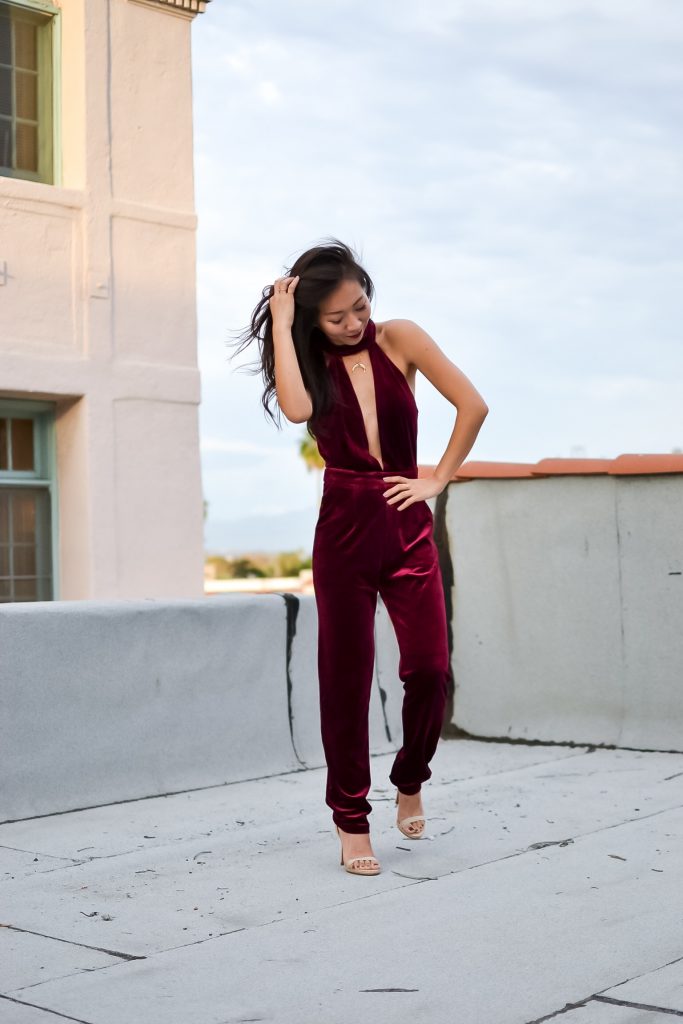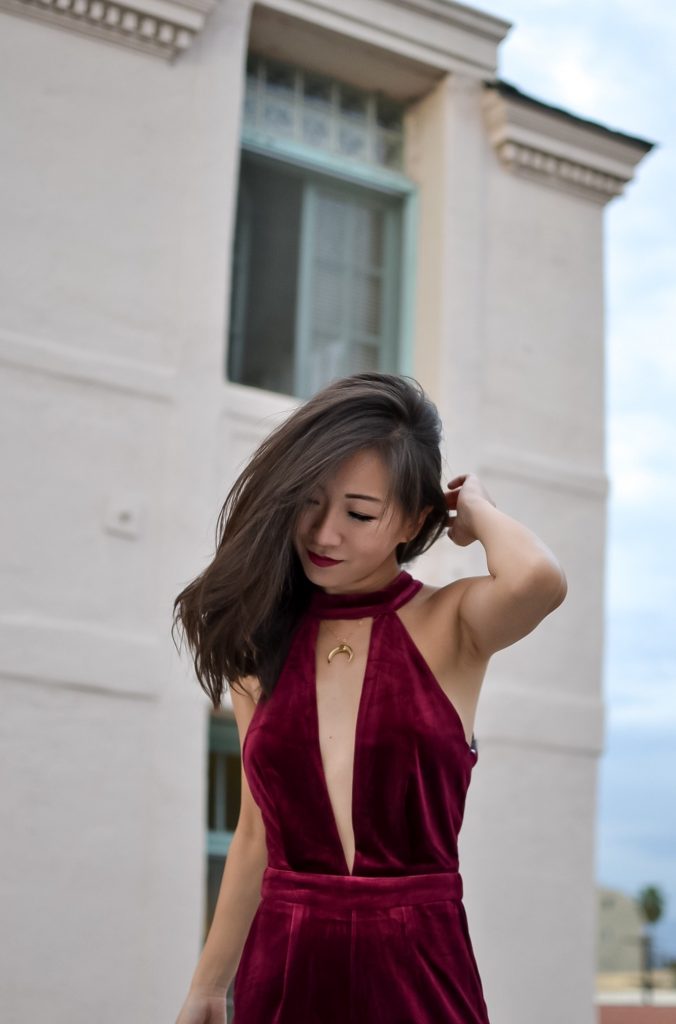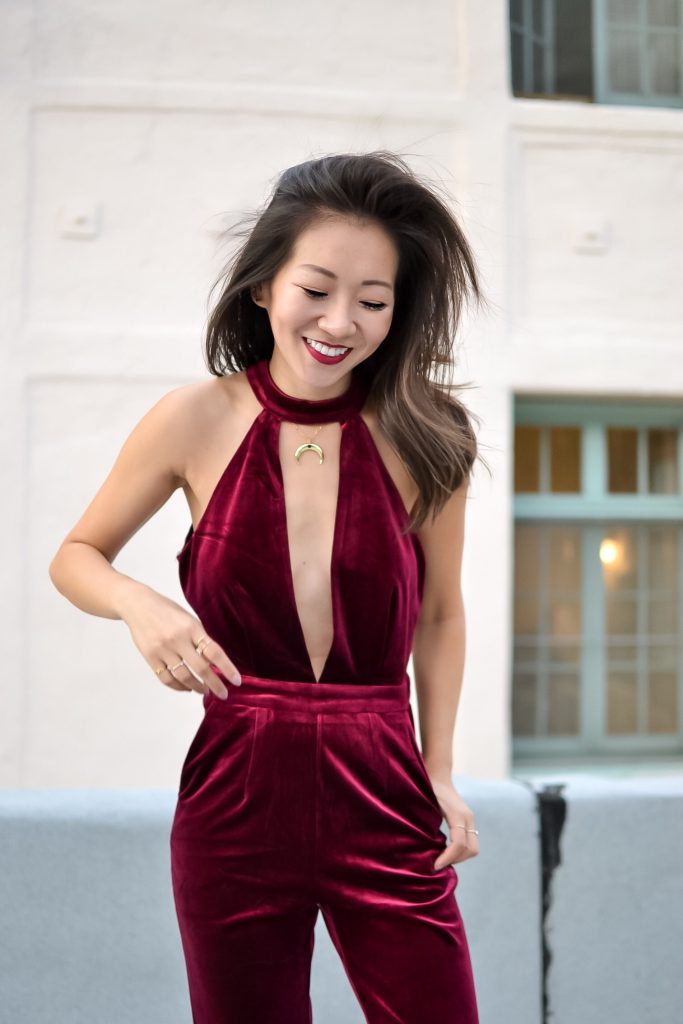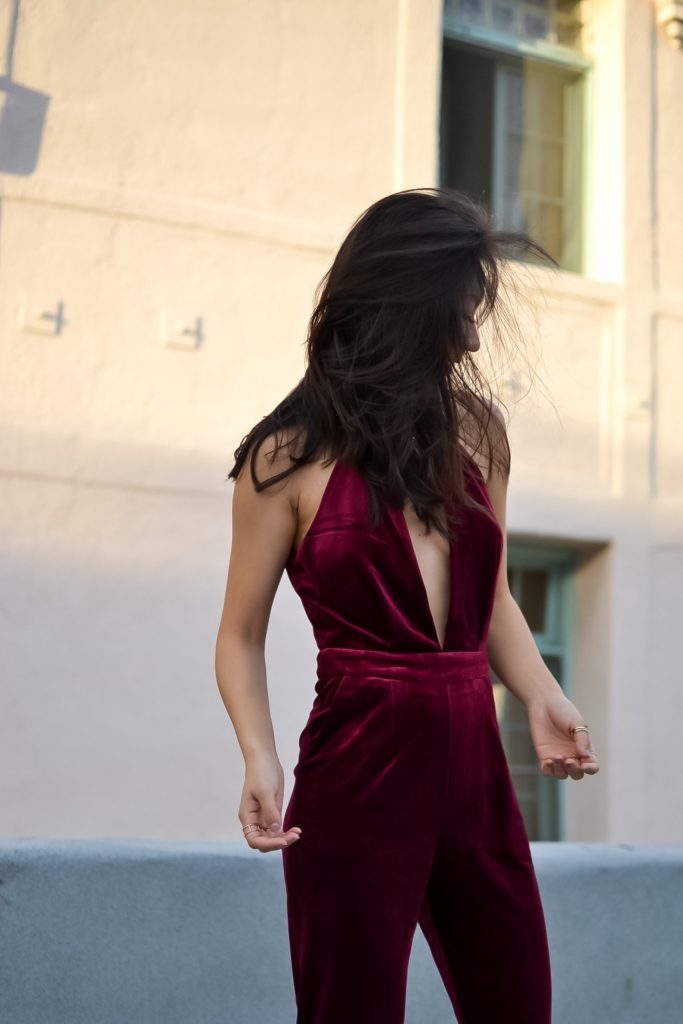 CHARME Silkiner Tierney Necklace / Steven by Steve Madden Rykie Sandals / Free People Riri Mega Ring Set in Gold/Garnet
I recently worked with a new photographer, Silvia, who reached out to me about a photographic series that she's doing called "Hair Biome".  In order to promote female strength and awareness, she's photographing her female subjects tossing and whipping their hair to embrace their feminine beauty regardless of their race or age.
We had a blast!  Regardless of your political views, I encourage all women to stand up, unite, and speak out about our rights…especially now that we have a president elect who may not have the highest regards for women.  Xo!
Photographed by Silvia Moreno