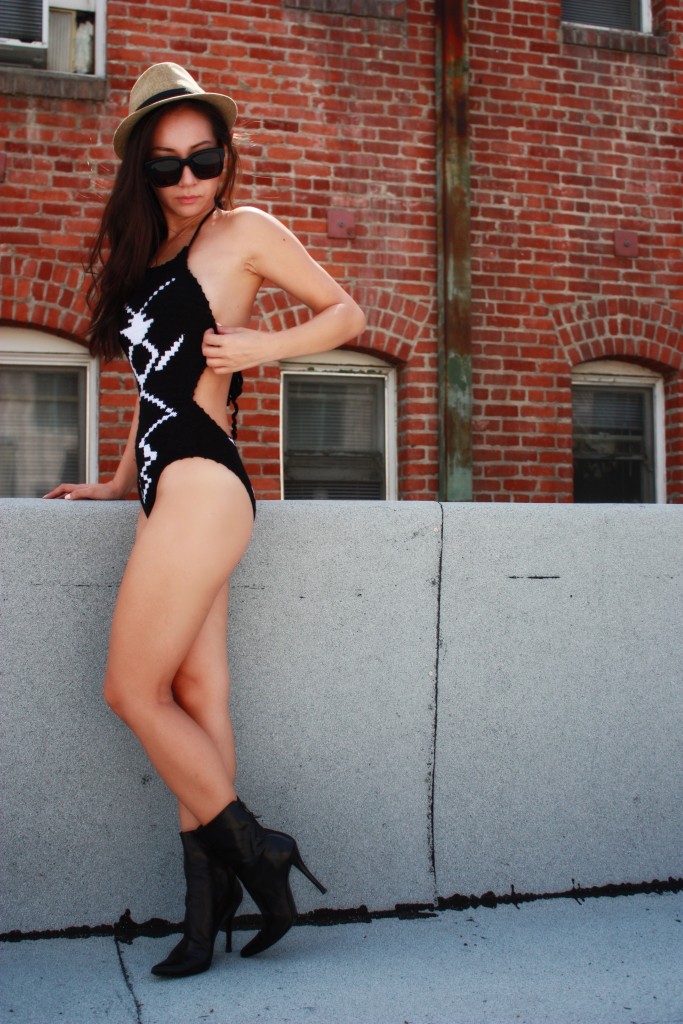 I mother f-ing love sample sales.  Excuse my language, but it's the only adjective to describe how deep my love is for sample sales.  I find the best things on planet earth at sample and warehouse sales.  Lovers + Friends, NBD and Tularosa just had a sample sale this past weekend (9.17 – 9.19) in DTLA.  And in the midst of the madness of digging through piles and piles of delicious clothing in large cardboard boxes, I found this black and white Lovers + Friends No Secrets Crochet One-Piece.  I got it for $20.  You heard me.  I said two, zero.  (Drop the mike).  This particular swimsuit is now sold out on Revolve, but the pewter and tan is still available.  Famous fashion blogger, Chiara Ferragni, of The Blonde Salad, has this one-piece in pewter and tan.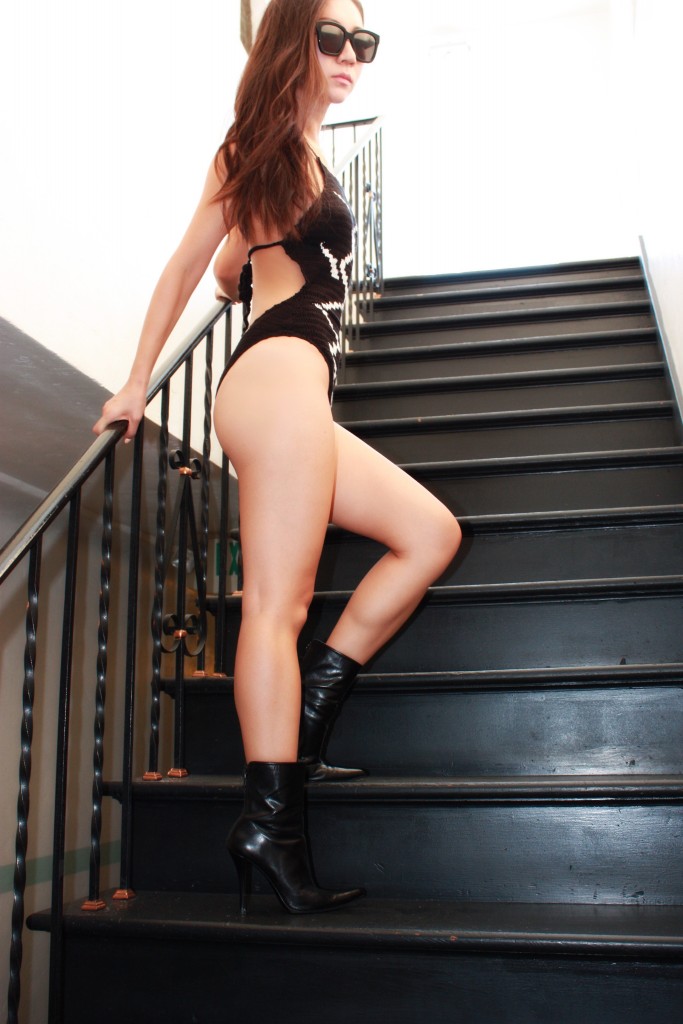 I have been dying to find the perfect one-piece swimsuit.  What I love so much about this adult onesie is that it flatters my non-curvy, petite body frame.  I have a long torso, so I purchased the small versus x-small.  The medium size fitted fine as well, but was too baggy on my booty.  It ties at the neck and back so your girlfriends don't come flopping out, but it still gives off that great side-boob look.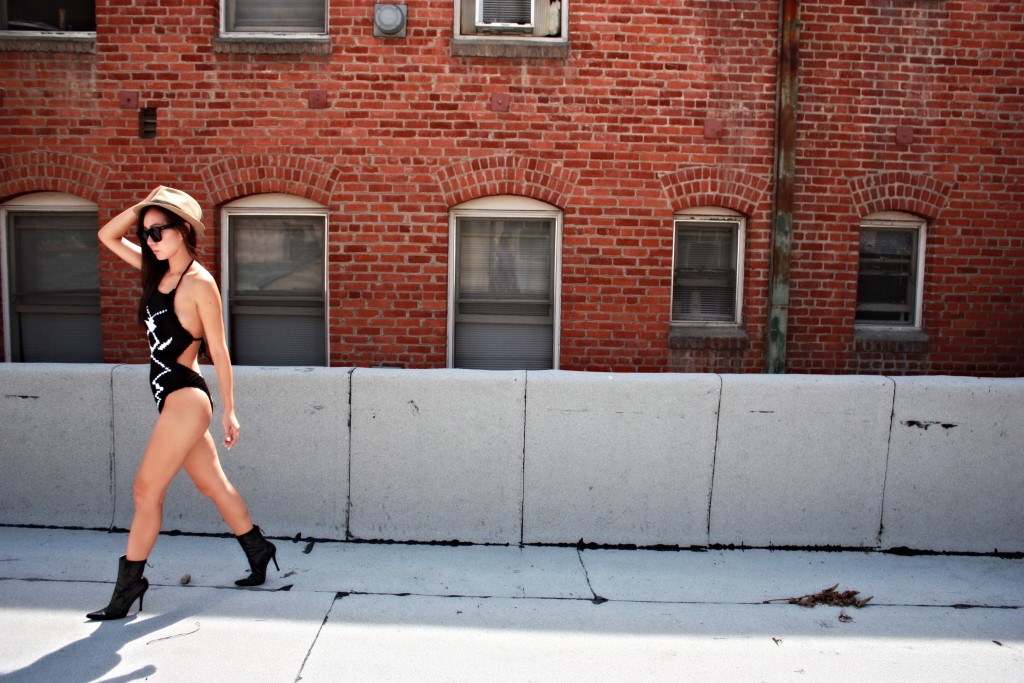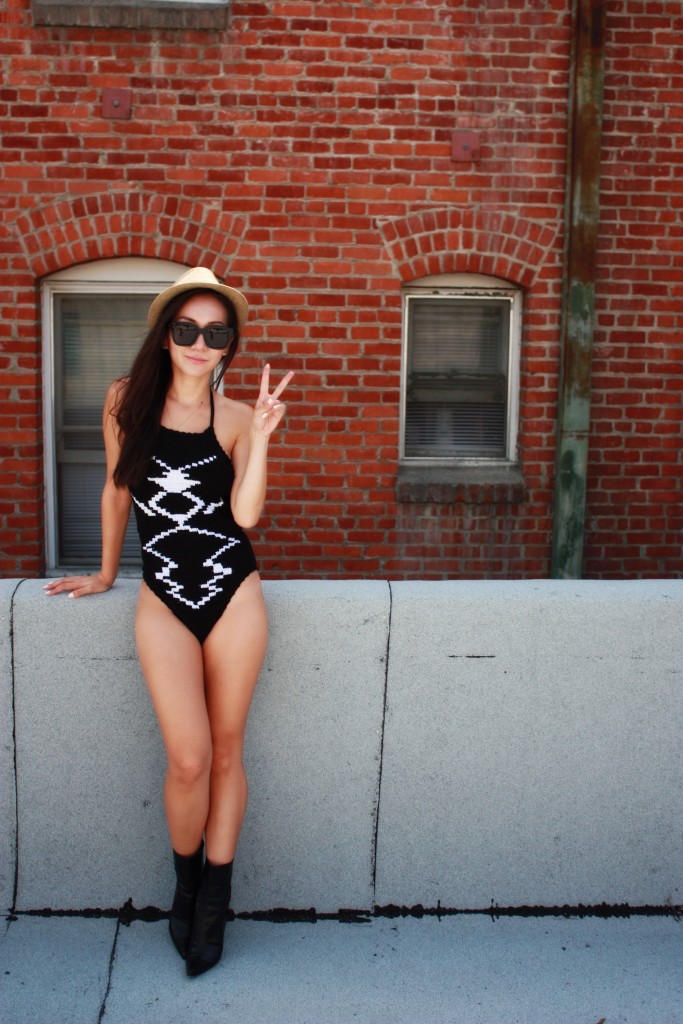 It's now fall.  I would never suggest anyone to walk out the door in a one-piece swimsuit and boots, (as seen in my photos), but I would recommend wearing this as a body suit with a pair of high-waist, skinny jeans and a blazer or light leather jacket.  If you missed out on this sample sale, have no fear.  There will most likely be another one in 5 months.  You can stay up-to-date on the latest sales by visiting the SALES page and following me on Instagram.  Enjoy the last few days of warm weather in SoCal!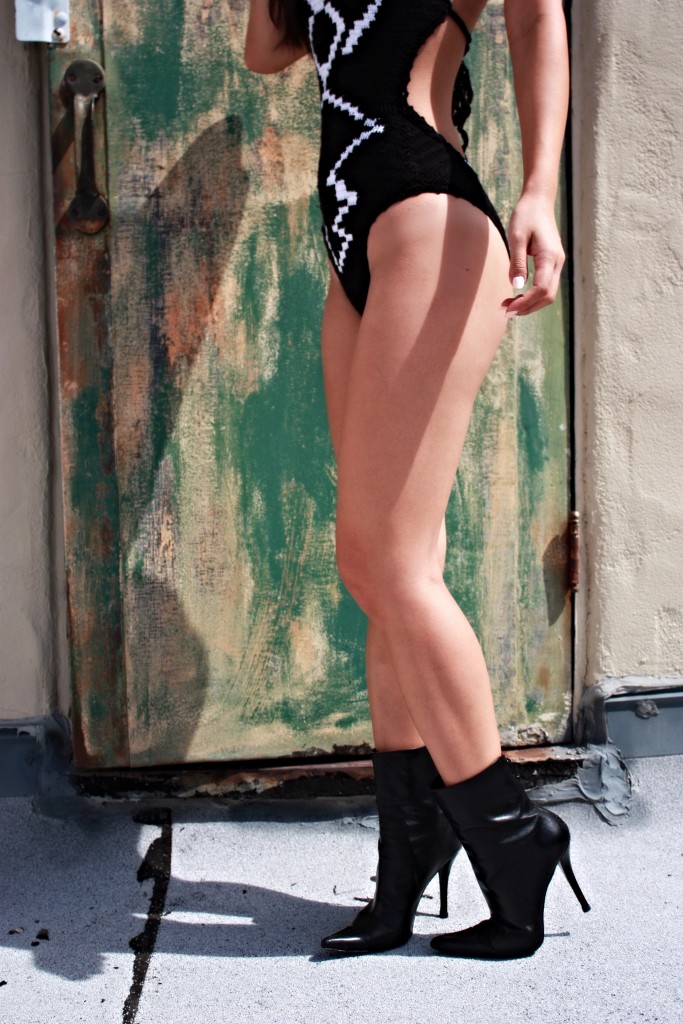 Stuart Weitzman pointed-toe boots (no longer available | similar looks: Stuart Weitzman HiTimes Leather Bootie or Vince Camuto Lorenza High Heel Bootie or Forever21 Faux Leather Platform Booties) / Fedora (my own and no clue where I purchased it from) / Gentle Monster Dreamer 01 Sunglasses
Photographed by Felicia Bade
Hair and Makeup by Felicia Bade