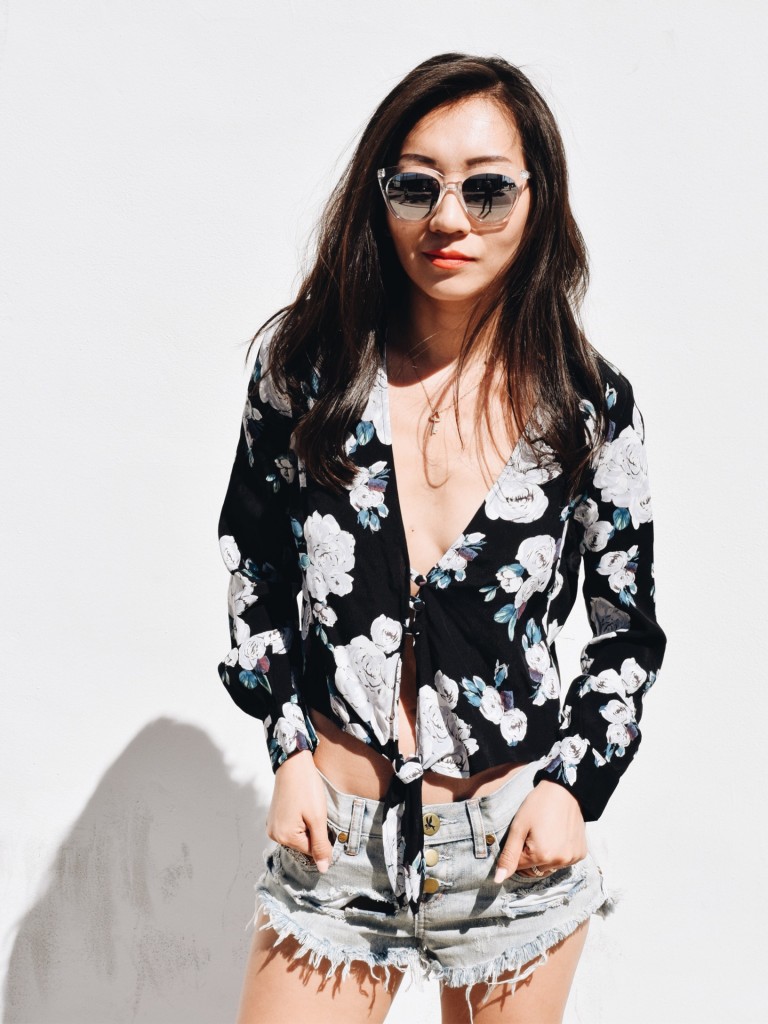 My taste in clothing have evolved over the years.  There are certain brands that you stick with forever, and occasionally you fall in love with a new style and local brand.  I've been eyeing Los Angeles based brand, Flynn Skye, for quite some time.  I'm not sure why I didn't pulled the trigger sooner, especially when it's availability is so close to home: ShopPlanetBlue, Revolve and Shopbop.  However, once I saw this Flynn Skye Riley Crop Top in Deep Secret on sale, I knew this was my chance to snatch it up.
I actually purchased this top two months ago, but it wasn't until now that I had a chance to really wear it with my One Teaspoon Ivory Bonitas.  This may have been my first Flynn Skye purchase, but it definitely won't be my last.  Here are some other Flynn Skye tops that are similar and that I'm currently in love with:
Flynn Skye Riley Crop Top in Black Magic (on sale)
Flynn Skye That's A Wrap Crop Top in Lavender Skye
Flynn Skye Riley Crop Top in Sunny Delight
Christian Louboutin Fomenter Wedges (no longer available | similar look) / Quay Australia Isabelle Cat-Eye Shades (sold out | similar look)
Do you have a favorite LA brand that you recommend?  I'm always on the lookout for local brands and the next best thing, so let me know!
Photographed by Drew Carlson