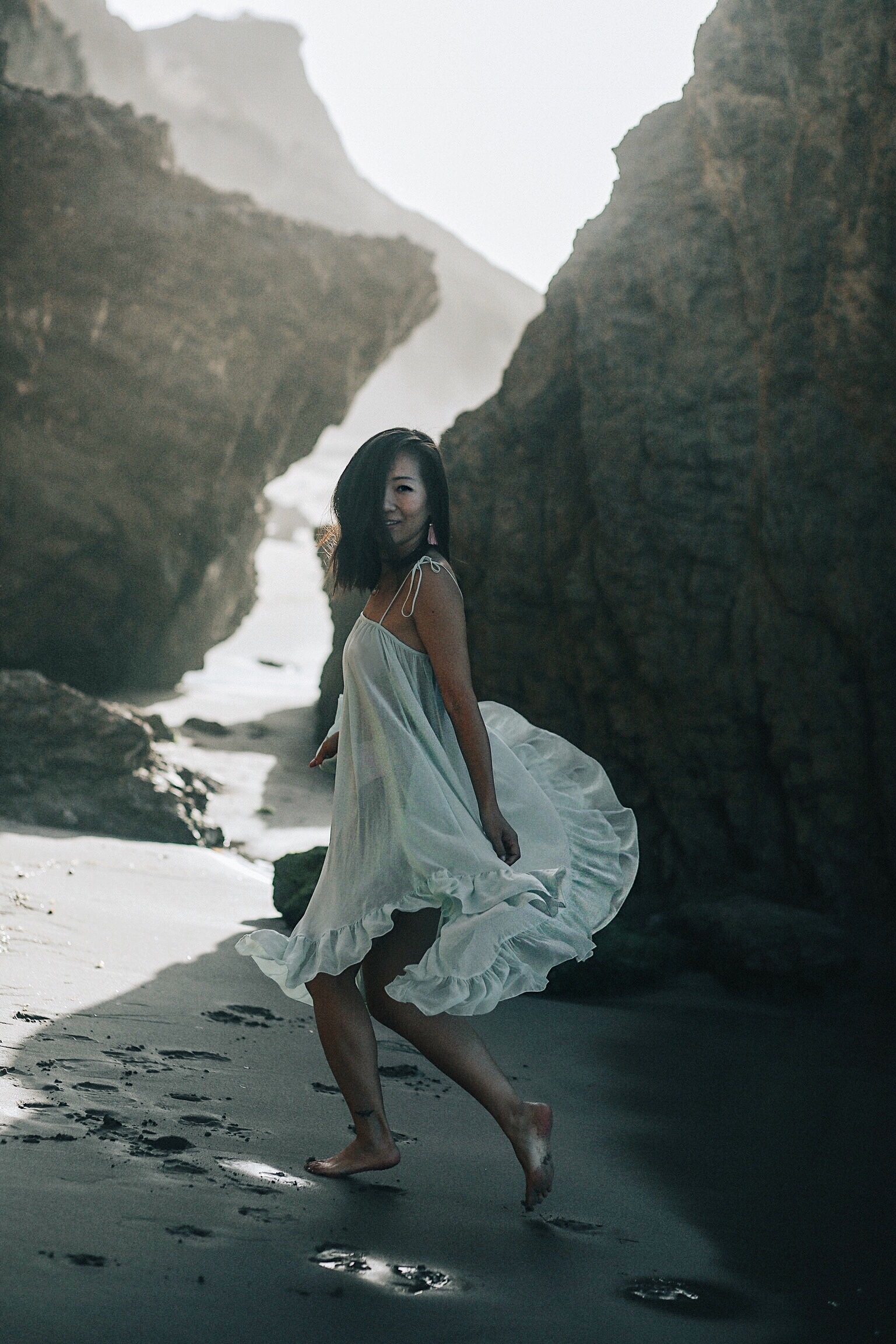 KANGTHROPOLOGIE was built on the premise of sample sale finds.  I have become quite the sample sale queen since I first found out about them 5 years ago.  I believe one of my first LA sample sale was with Revolve.  It had brands like Lovers + Friends and NBD.  It was love at first swipe (of my credit card).
I must have attended at least 20 sample sales since then, and I have picked up some tips that I will now share to those who are curious about going to one of these bargain events.  (BTW, I post sample sales and online sales I find worthy on my SALES page.  Be sure to check back often so you don't miss out.)
Tip #1: SHOW UP EARLY
This is probably the most vital advice I can offer.  If you're going to a sample sale of a popular brand with a cult following, odds are people will start lining up as early as 4 hours in advance.  No joke.  Girls will travel far, and they will bring chairs, blankets, books, etc while they wait.
I remember going to my first Stone Cold Fox sample sale.  I went with a friend and we showed up maybe an hour before it started.  We ended up waiting in line for 3 hours.  Literally 3 hours.  By the time we made it in, all the good stuff have already been purchased and everything was picked through.  Showing up early will guarantee you the pick of the litter.  You get to sift through all the merch while it's still nicely hung up on racks.
Tip #2: GRAB FIRST, TRY LATER
If you never been to a sample sale, be mentally prepared for a stampede of women who will push and shove past you to get the latest and greatest.  Walk through quickly and pick out stuff that instinctively jump out at you.  Don't waste your time on deciding if it's something you really like.  You can figure that out later when you try things on, which is another thing we will discuss in tip #3.  Everything is at a "first come, first serve" basis so if you grab the item first, you can decide if you want to keep or toss later.
Tip #3: WEAR APPROPRIATE UNDERGARMENTS
Rarely will you find a separate dressing room at these sample sales.  They're usually held at some open space warehouse, and you might be lucky if there's a mirror or two for you to try things on and see how they actually look on you.  A lot of girls like to bring their boyfriends as well.  With that said, wear undergarments that you wouldn't mind being seen in by a lot of strangers, male and female.
The first time I brought a friend with me, I forgot to tell her that there were no individuals dressing rooms.  She didn't wear any underwear that day, and basically couldn't try anything on because she couldn't take off her jeans.  I personally find it weird when girls bring boyfriends to these kind of things knowing that there will be a bunch of half naked women trying on clothes, but maybe they're not the ones that are forking over the dough to pay for the clothes.  (Touché).
Tip #4: DON'T BUY FOR THE SAKE OF BUYING
It took me a while to get use to tip #4 because everything was so heavily discounted that I didn't want to miss out on not buying something and regretting it later.  Here's the thing, half the stuff you buy, you won't end up wearing and it will just pile up in your closet collecting dust.  A lot of the stuff you find at sample sales are overstock items from past seasons.  There's a reason the stuff didn't sell when it was in season.
Be selective about what you actually will wear.  I like to bring a friend with me to these things because they're usually my voice of reason.  Do I REALLY need another swimsuit or jacket or black dress?  Will I be able to wear this more than once?  Is the item worth purchasing "as-is"?  A lot of the stuff are also returned items or have a missing button or slight tear.  Yes, it might cost just a fraction more to have it fixed, but is it worth it?  Ask yourself all these questions before you buy. Just because it's heavily discounted doesn't mean it's free.  You're still spending money.  The only exception would be if you were purchasing for the sole purpose of reselling it on eBay or Poshmark.
Tip #5: THERE WILL BE ANOTHER ONE
I use to freak out whenever I would miss out on a fabulous sample sale, but know that there WILL BE another one, and probably within the same year.  Brands are constantly trying to offload their inventory after the season is over.  You will most likely find sample sales happening during big seasonal transitions, like from winter to spring (for winter stuff), and from summer into fall (for summer stuff).
Besides, you don't want all of your wardrobe to be last season's stuff.  Intermix the items into your closet slowly and you'll be able to rock the coolest brands without looking like last year's September issue.
Hope you've found these tips helpful and best of luck on your first/next sample sale excursion.  Happy shopping!
Dress: Hot As Hell / Earrings: Sugarfix by Bauble Bar / Necklace: Starletta / Briefs: Tiger Mist
Photographed by Stefanie Meier