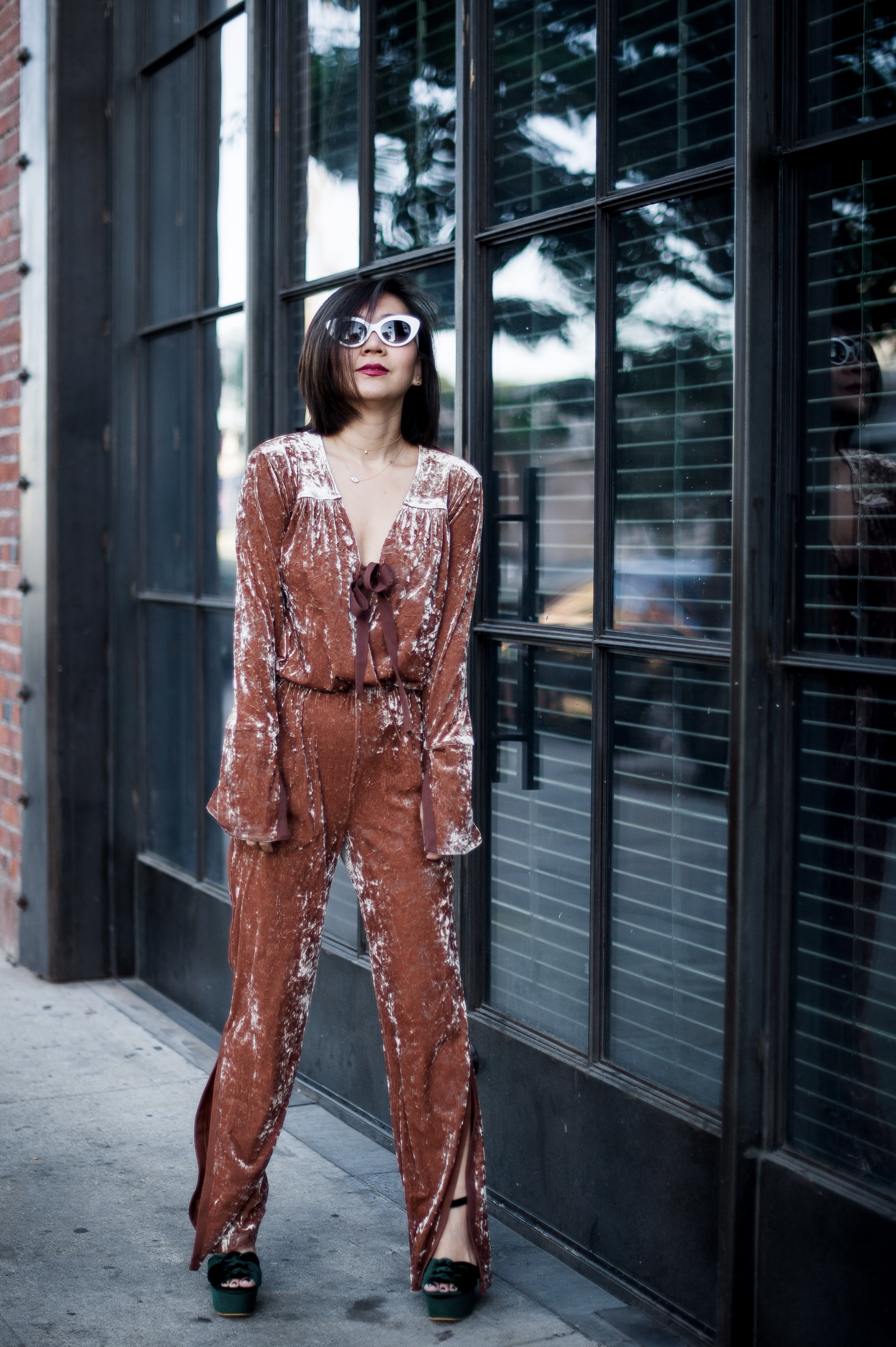 Every winter I bust out my "winter-ish" fabrics: corduroy, faux fur, and of course, velvet.  The crushed velvet look is just perfect for those holiday parties and events.  It screams done-up without being too much, which is why it looks great as a maxi dress, as a pair of flare pants, and especially as a jumpsuit.  Here are some of my favorite velvet and crushed velvet items of the season:
I fly home to Dallas, TX this Friday, and I'm weary of what to pack.  The weather there keeps fluctuating and I'm scared that I may not pack enough warm clothes or vice versa.  I'm definitely bringing my HAH jumpsuit, (as I'm seen wearing), for the Christmas party my sister is throwing at her house on Saturday.  It covers just enough skin so my father doesn't think I'm a hooker in LA, but it's fancy enough to say, "Hey, I'm from LA".
Sorry folks, but I'll probably be MIA on the blog until after Christmas.  However, I'll still be active on my Instagram as I have lots of great outfits that I've just shot and can't wait to post and share.  If you like any of my outfits, you can shop it at my Poshmark account or follow my LikeToKnow.It links!  Merry Christmas!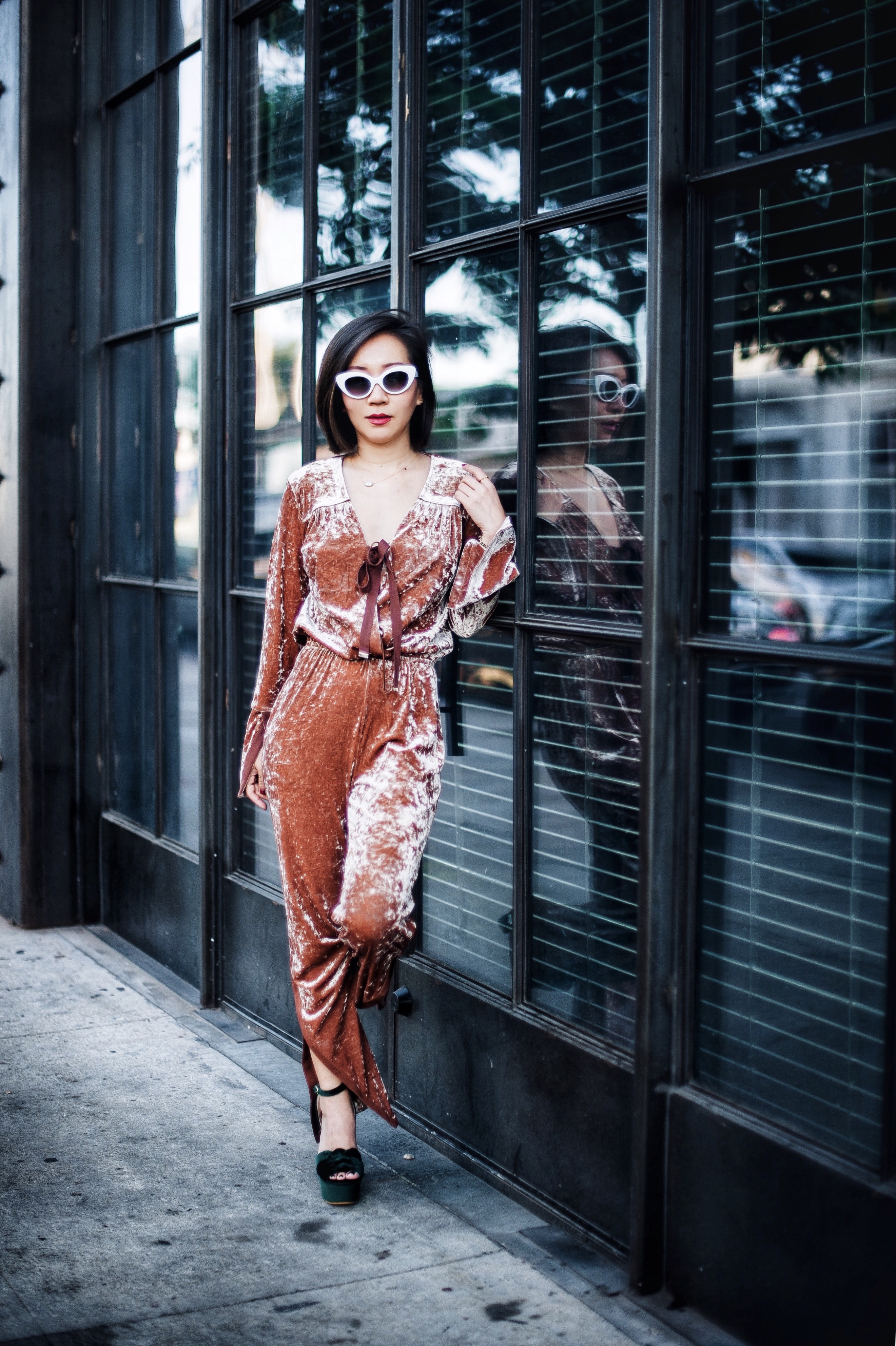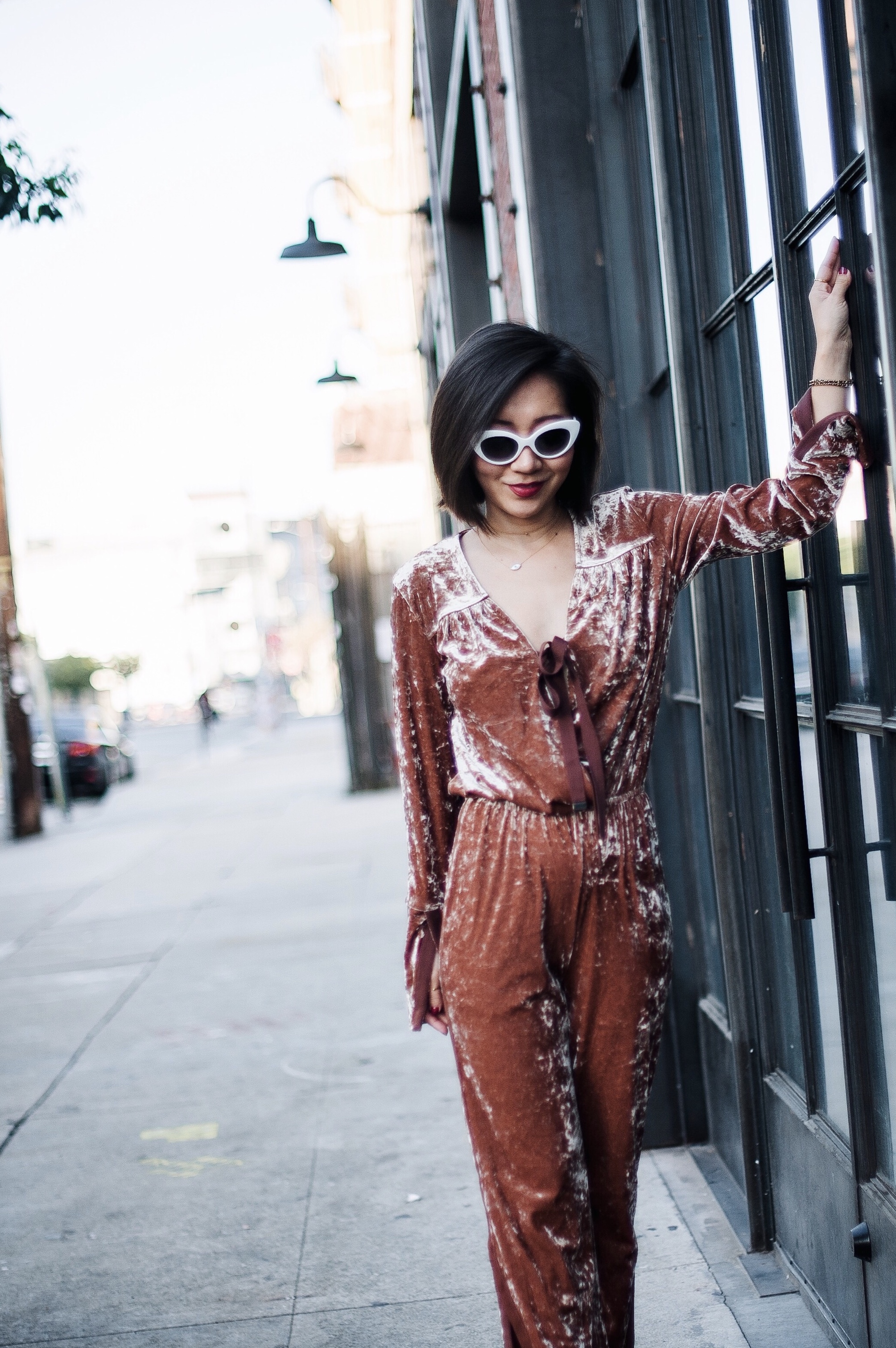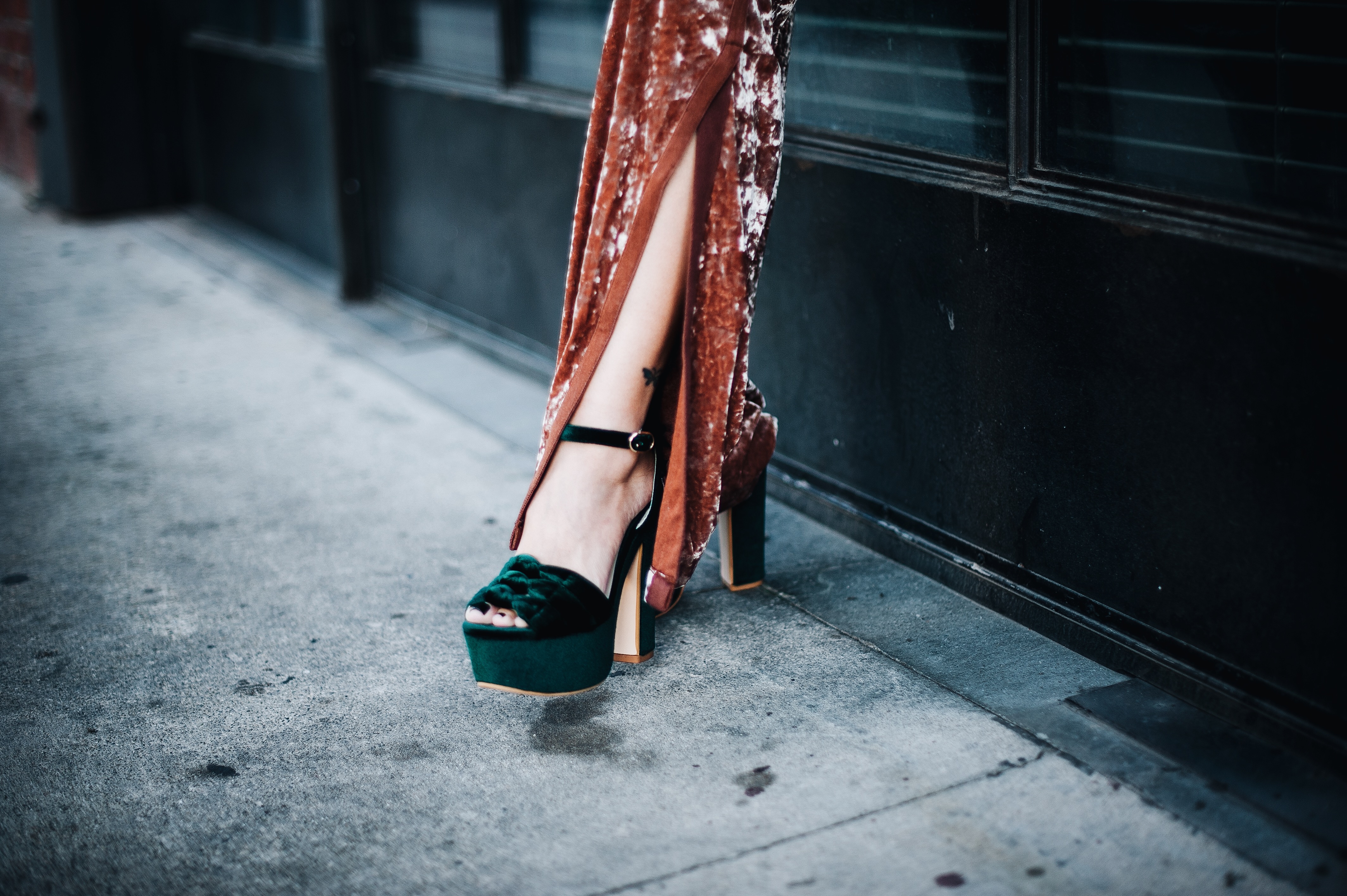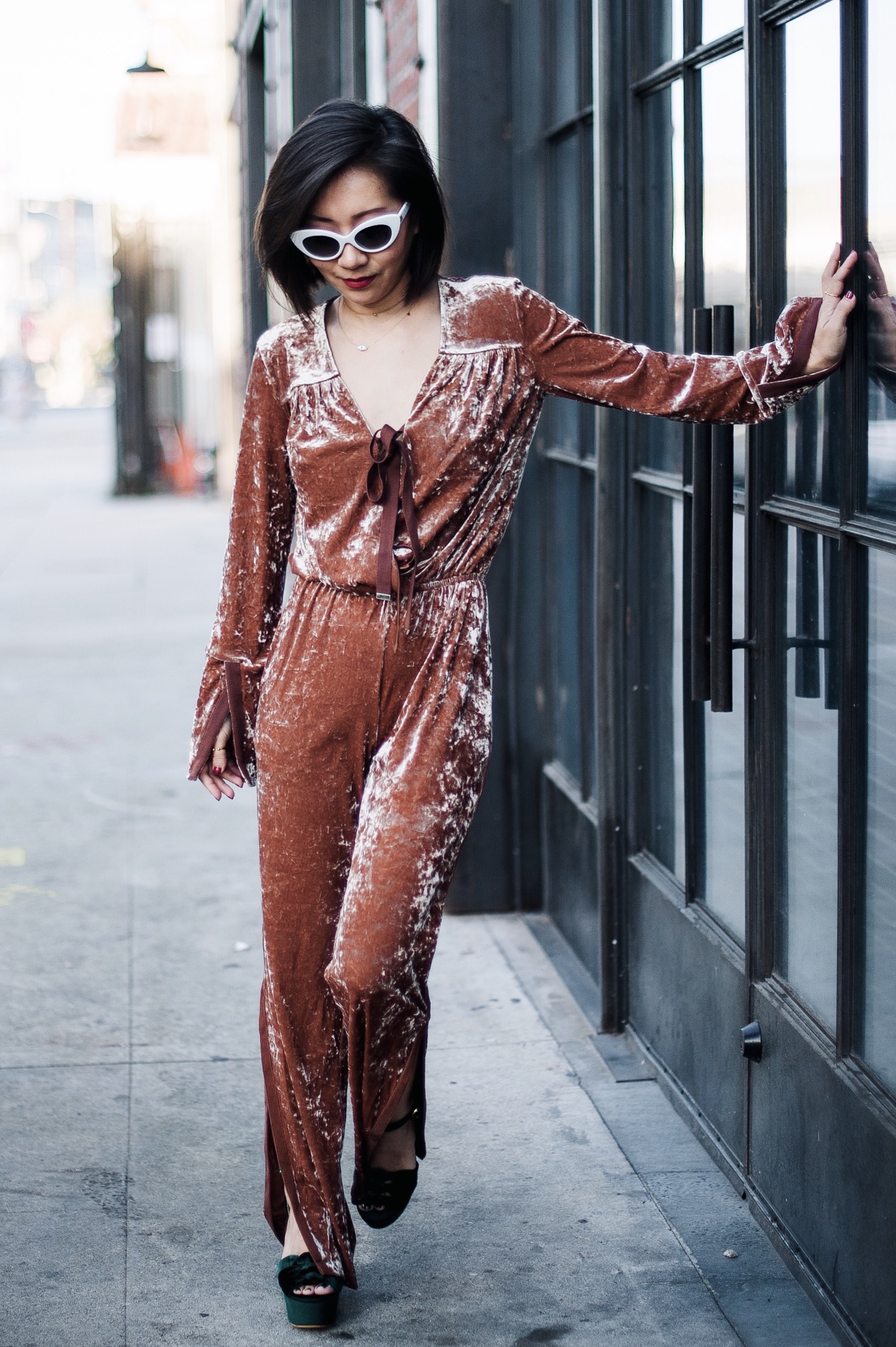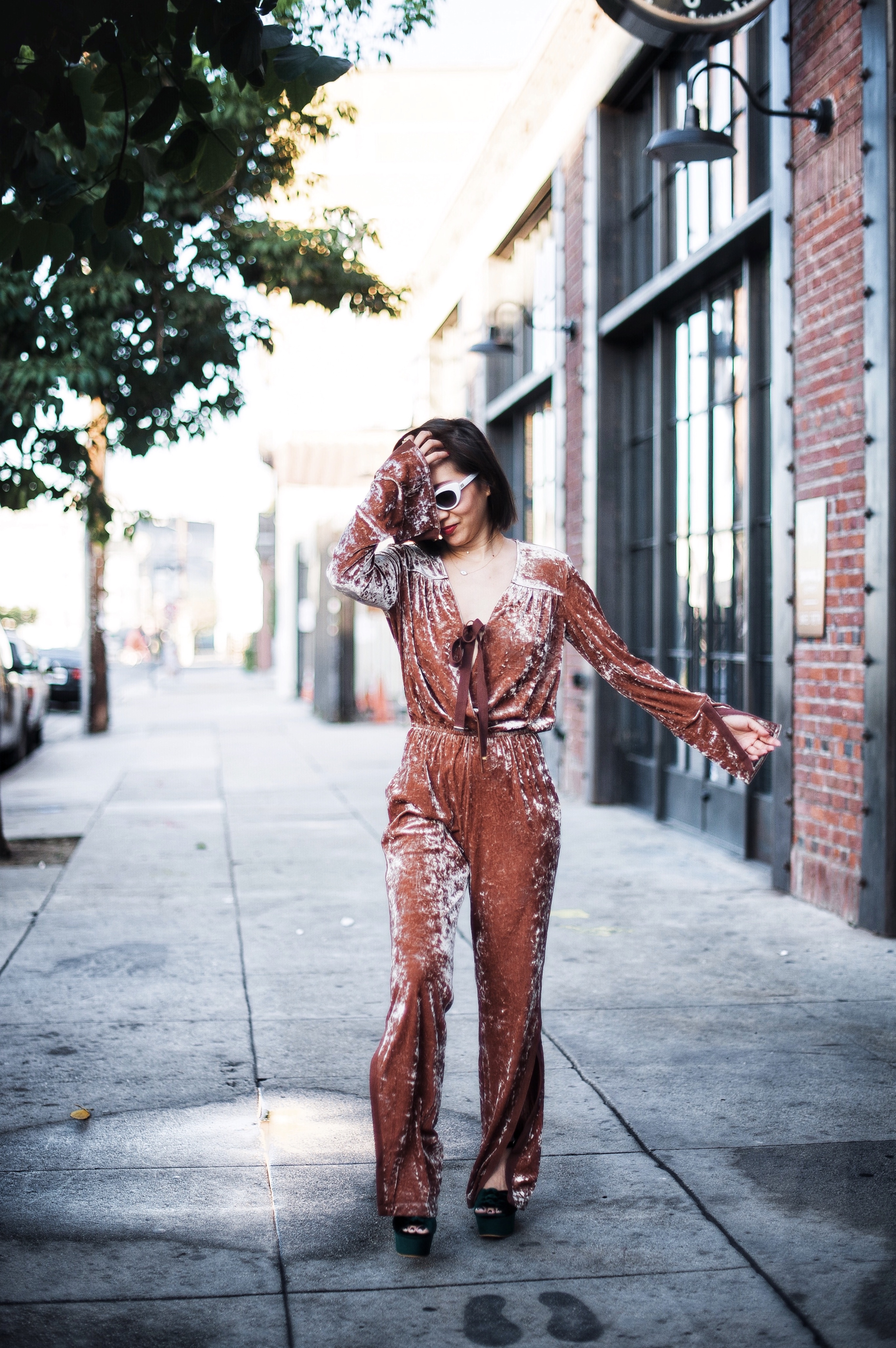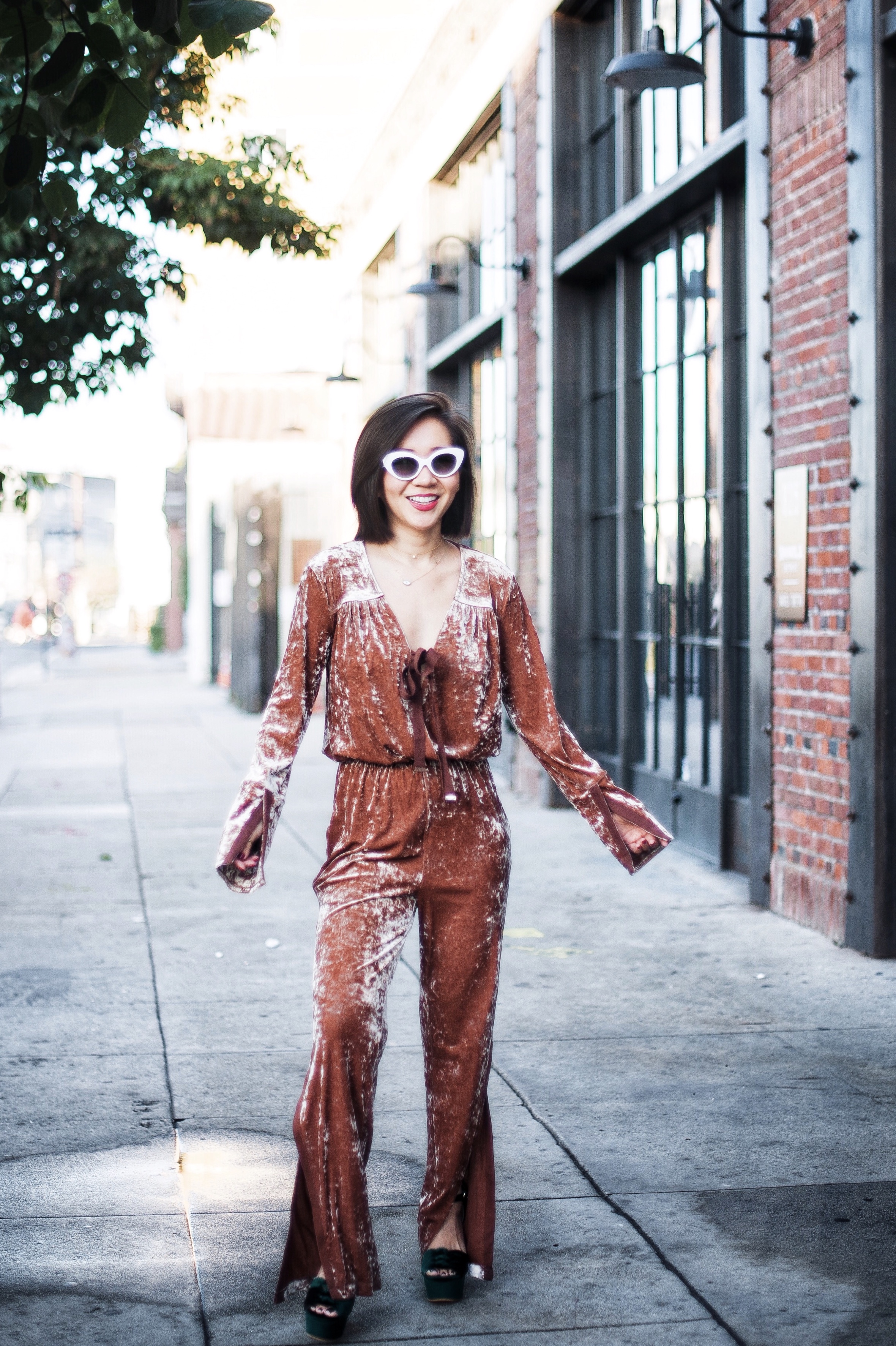 Jumpsuit: Hot-As-Hell (on sale) / Shoes: Nasty Gal (sold out | similar look on sale) / Sunnies: Crap Eyewear / Necklace: Mejuri / Choker: Mejuri
Photographed by Laci Havens