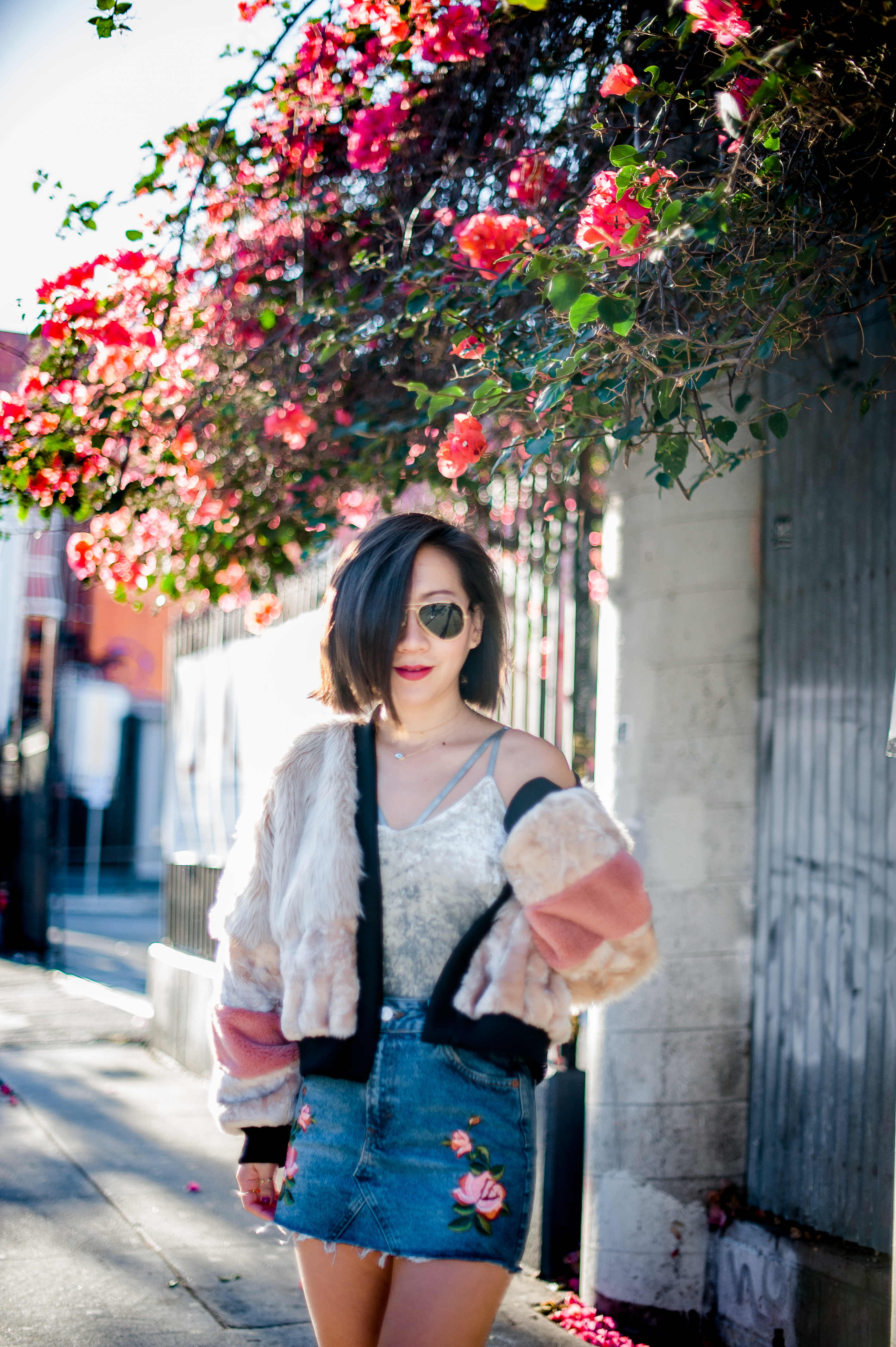 One of the hardest things for me to do during the holidays when it's full of parties and dinner celebrations is to keep my weight down.  There are endless plates of desserts and sweets, lots of boozing and wining, and it's just cold enough outside to where I don't mind the extra layer of fat.  However, I made it a point this year to not only not gain weight, but also to keep my weight on the down low-end of the scale.  I am going to try and lose weight this holiday.
I can already feel your glares and sneers as I say that I want to lose weight.  No, I am not trying to promote an unhealthy weight or image.  Yes, I know that I "look fine".  However,  I want to look more than fine.  My goal is to look the way I did two years ago when I first started blogging, (see EARTH FRIENDLY for reference).  I felt my best then.  I was working out a lot more: 5 to 6 days a week, and I wasn't working in the service industry, so I wasn't eating at odd hours of the evening.  I don't have the time or the energy to do what I did then, so what options do I have to achieve my goal?
OPTION ONE: HOT YOGA
Yup, hot yoga is the answer to all my problems.  "What are you up to tonight?"  Hot yoga.  "Wanna go out for some drinks?" Hot yoga.  "Want to go workout?" Hot yoga.  As long as I answer with hot yoga, I can feel better about myself that day and the morning after.  My boyfriend doesn't believe in toxins of the body, but I do, and I think sweating helps remove toxins from your body.  By choosing hot yoga over going out or having drinks, I automatically consume less calories, and lose a lot of water weight.  This is a win-win situation.
OPTION TWO: EAT AT NORMAL HOURS
I know there are studies that prove it doesn't matter what time of the day you eat, but the amount of calories you consume.  However, I personally feel like I eat less when I have dinner at a normal dinner time (i.e. 6-8pm).  It's hard for me to eat at these normal hours when I work at the restaurant.  I tend to eat when I get off work, which is 9-11pm.  Thus, another reason why I have scaled back the number of days I serve.
OPTION THREE: NO DRINKING AT HOME
 This by far is the hardest thing, but I've managed to get over the idea of having a glass of wine by myself at home.  (Trust me, you'll drink plenty at the next holiday party event).  Of course it's relaxing to come home from a long day of work and just have a glass of wine while you make dinner or have it with your dinner.  But that one glass usually turns into two, into another half, into "f*ck it, I might as well drink the whole bottle".  90% of my pudge is from my diet, and my diet consists of a lot of wine.  By taking the extra wine-at-home out of my diet, I have seen a significant difference in my tummy.
OPTION FOUR: 7:30AM
A lot of you may already wake up this early, if not earlier, but 7:30am is early for me.  I don't have kids, and I don't have a 9-5 job that requires me to get up this early every weekday.  I do this voluntarily because it gets me up and out of bed and doing things.  My 4 part-time jobs keep me busy enough to where I need to be up this early in order to get things done, but it also gives me time to get my fancy coffee, post and engage a bit on Instagram, run errands (ie dropping off Poshmark packages at the post office), check emails, online shop, and go to a workout class.
POINT IS…
By implementing these four new things, I have already noticed a difference in my body.  I don't own a scale so I have no idea how much I weigh, but I do know how I fit into my clothes and my clothes feel more relaxed.  I want to reiterate again that I don't want to promote an unhealthy weight image, and this is just a personal choice that I'm sharing.  If keeping the weight off during the holidays is an issue for you, try one or more of these things and let me know how it works for you.  Just one more week til Xmas!  Good luck!
Coat: YFB On The Road / Bodysuit: Hot-As-Hell / Skirt: TopShop / Boots: Aerosoles / Sunnies: Ray-Ban / Necklace: Mejuri / Lipstick: 100% Pure
Photographed by Laci Havens