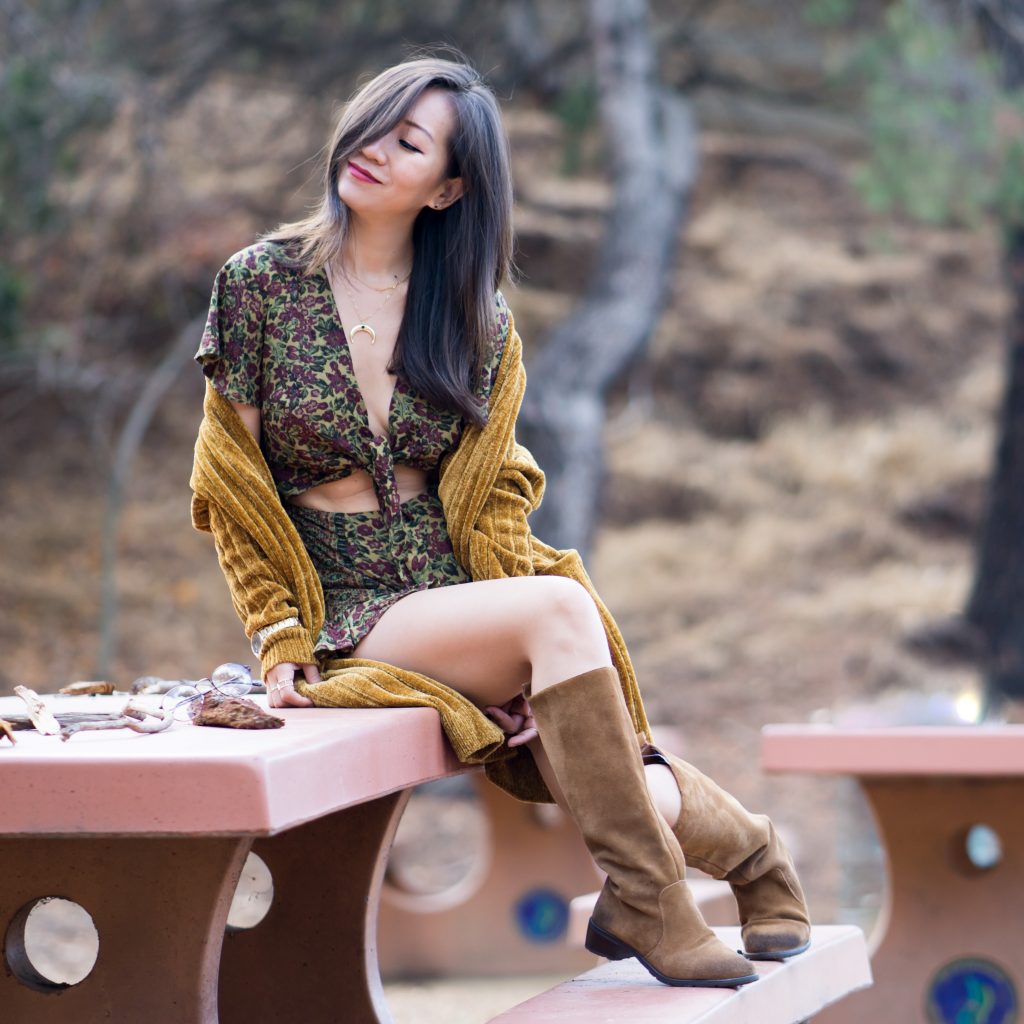 In just two days it'll be Thanksgiving.  Sheesh, how quickly the time has flown by.  I don't even recall my last #NYE, (probably nothing exciting), and here I am about to celebrate it again in just 1.5 months.  The only difference is that while the east coast is decked out in warm leggings, fur coats and scarves, I'm still wearing shorts and breezy dresses in LA.
What exactly does fall even mean in LA?  I've been here for almost 8 years and I can sum it up to a few memorable things:
Friendsgiving

Most of us living in LA are transplants from some other state very far away, which means we have to travel home for the holidays.  Because Thanksgiving and Christmas are so close to one another, we usually pick one or the other to travel home.  Odds are it's Christmas that we want to spend the day with our family, so we end up celebrating Thanksgiving with our extended family of close friends that have also decided to stay in LA.  It's hard enough to find good friends in general, needless to say LA, but you know they're worthy when you invite them to your #Friendsgiving dinner.  I would also like to say that if you know someone who is lonely in this town and without family or friends, please invite them to your gathering.  You have no idea what that would mean to them. #SharingIsCaring

Leather Jackets

We wear these year round, but it really becomes flourishing during the fall evenings when it drops down to 60° or below.  The ladies, (and gents), still want to wear their barely there fashion when they go out.  What do you expect from the city of Angels?  Everyone is a cool cat, and cool cats wear leather jackets, especially motorcycle ones.  I recommend IRO or AllSaints.  Both of these brands carry high quality leather jackets that don't entirely bankrupt you.  Keywords: don't entirely

Brisk Mornings and Evenings

Even in November we still have warm, sunny 70° weather during the day.  However, in the early mornings and evenings, (as soon as that sun sets), it can be super chilly.  I make sure to always have a light jacket or cardigan with me whenever I go out during the day and know that I'll be out when the sun starts to set at 4:30pm.  I really like this new ZARA Long Chenille Jacket that I'm wearing in the photos.  It's the perfect fall color, and it keeps me warm.  Only downfall of this jacket is that it sheds like a biznatch.  I'd stay away from wearing anything white or black underneath.

Ghost Town Holidays

As I've mentioned before, LA is a city of transplants, and when it's holiday season everyone goes home to their respected hometowns or leave to go on a paradise vacation.  This leaves the city deserted and empty, which is just how I like it.  There's no traffic, you can get into any restaurant at anytime, and did I mention there's no traffic?
Free People Surf Date Romper (on sale) / Nicole Vienna Soir N°79 Link Watch / TIJN Monica Antique Burnt Gold Specs / Charme Silkiner Tierney Necklace / UO Vintage Style Boots (no longer available | similar look)
I wish everyone a safe and wonderful Thanksgiving holiday!  Please drink responsibly, watch lots of football, and cheer on the Cowboys!  Tune in next week for my CyberMonday issue! xoxo!
Photographed by Larry Wong