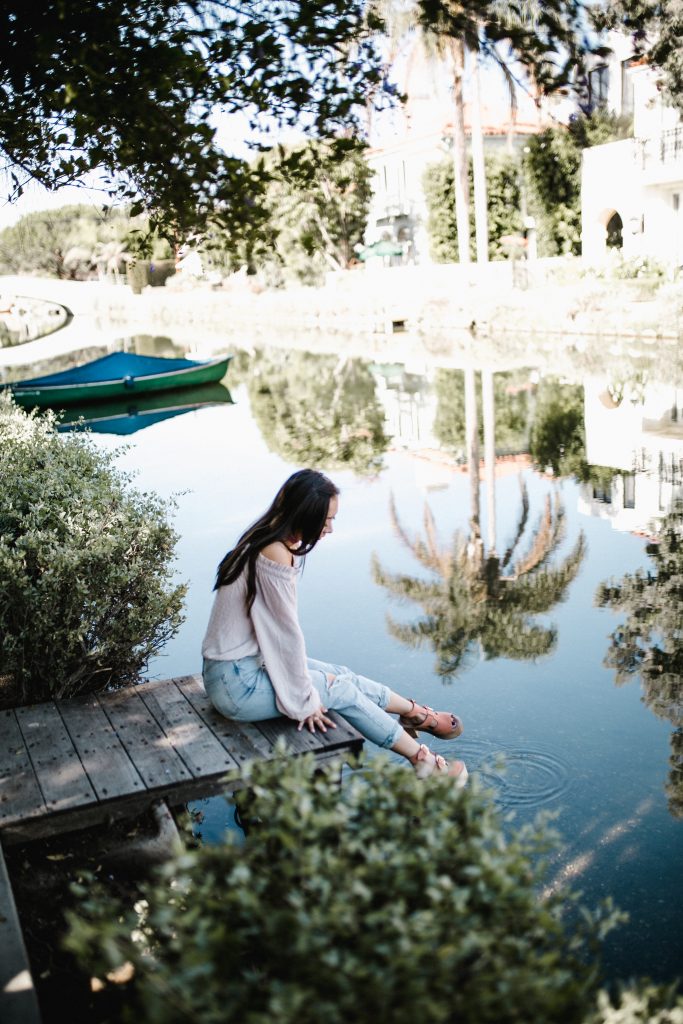 Ok, so even I have to admit that these pics are kind of badass.  I mean, the location is just amazing.  Who freaking knew that the Venice Canals were RIGHT THERE in Los Angeles?  Oh wait, …EVERYONE knows.  Yup.  It took a good 7 years, but I finally went and checked out the canals, but only after my photographer suggested it.
It literally blew my mind when we showed up on sight and I first crossed over Dell Ave. from Court A.  The houses, the landscape and the total vibe have me swooning left and right.  There were ducks swimming by the canoes, and different beautiful bridges that connected each ends of the street.  If I could pick a place to live in LA, it would definitely be here.
With that said, I think the location of your photoshoot makes a HUGE difference in your outfit.  It can really set the tone and bring out what's unique about your clothes.  For this particular shoot I wanted to focus on the romanticism of the blouse I'm wearing.  This Bluelife Oh La La Top is off-the-shoulder and has these romantic details (i.e. buttons, textured fabric) that feel natural and pretty.  The water reflections and outdoor setting really set an organic feel.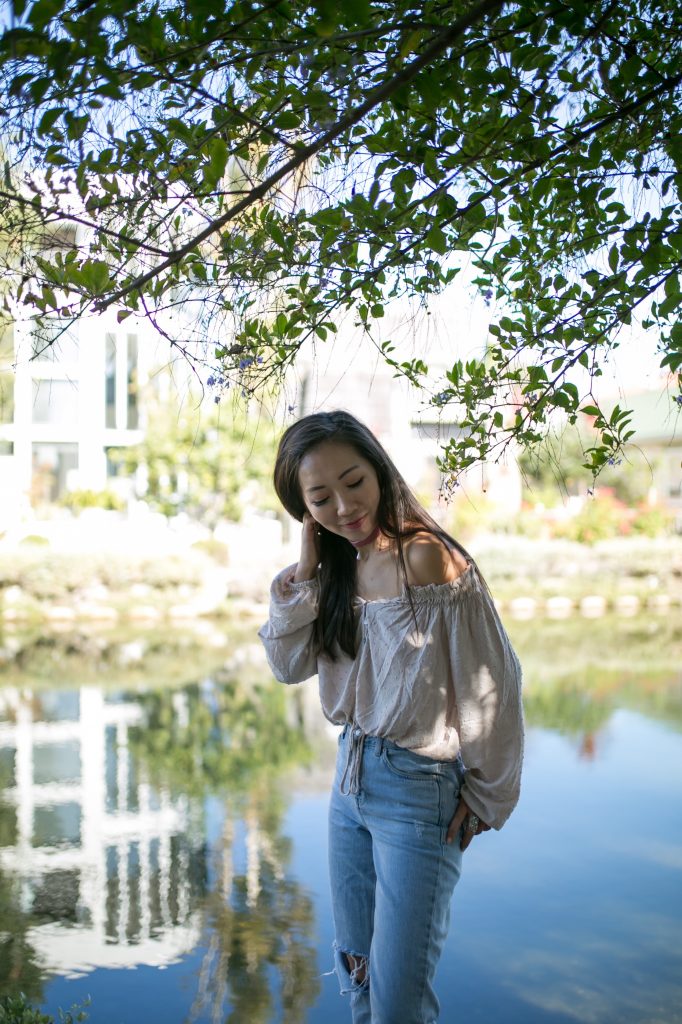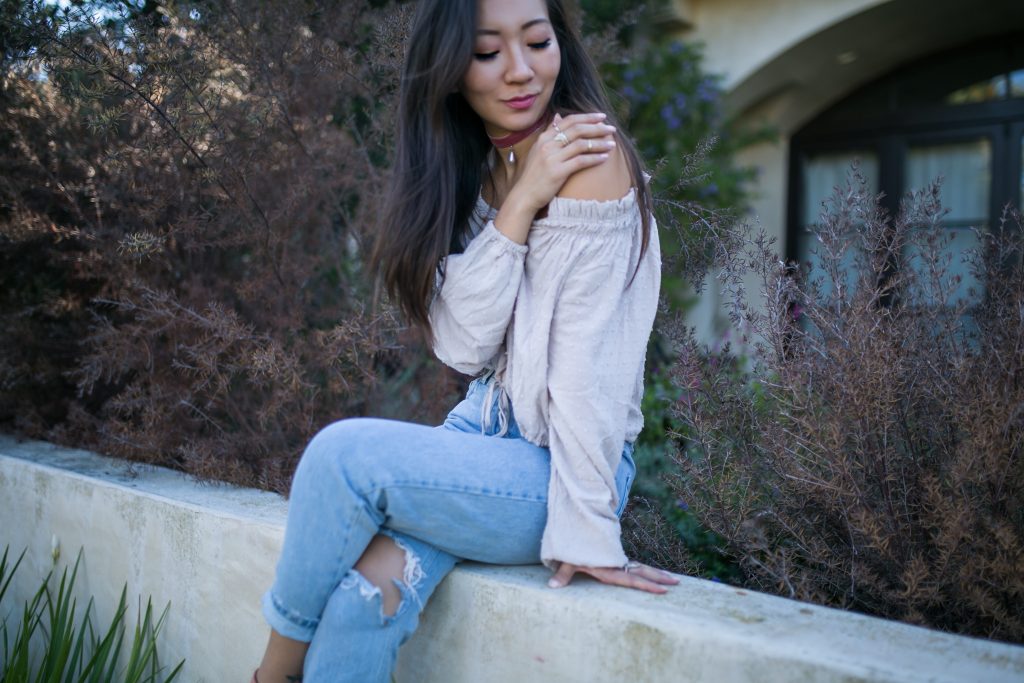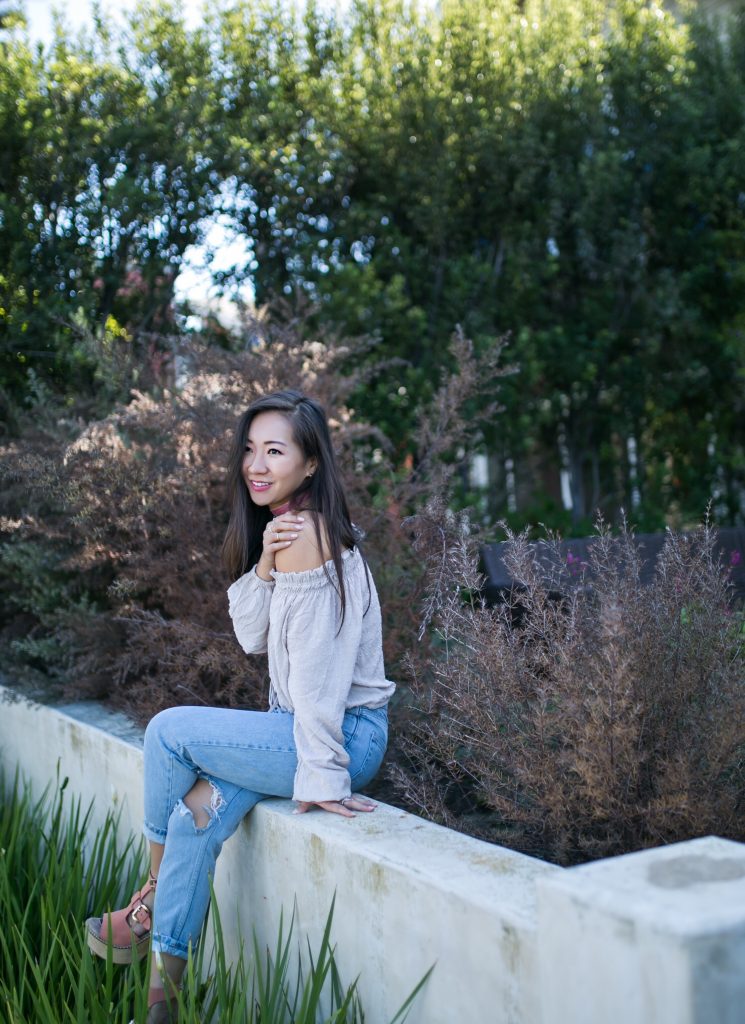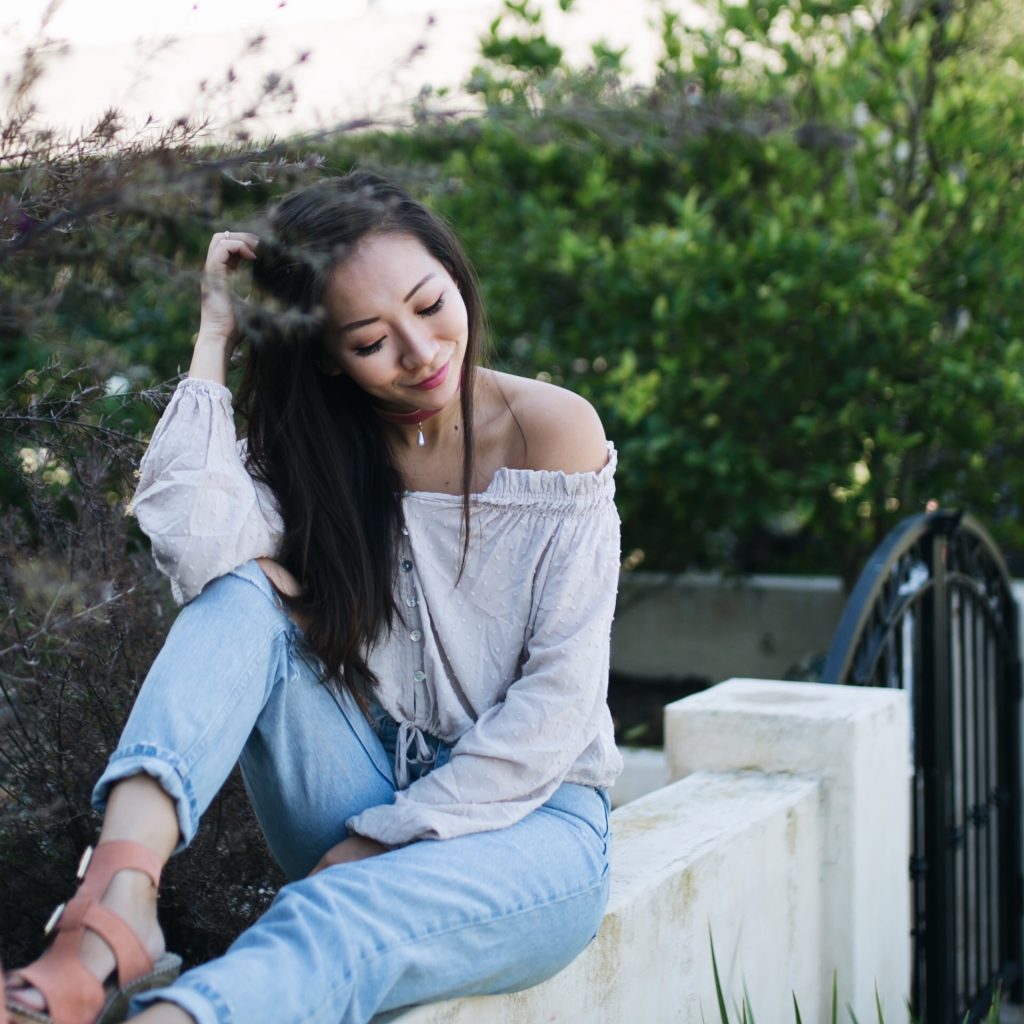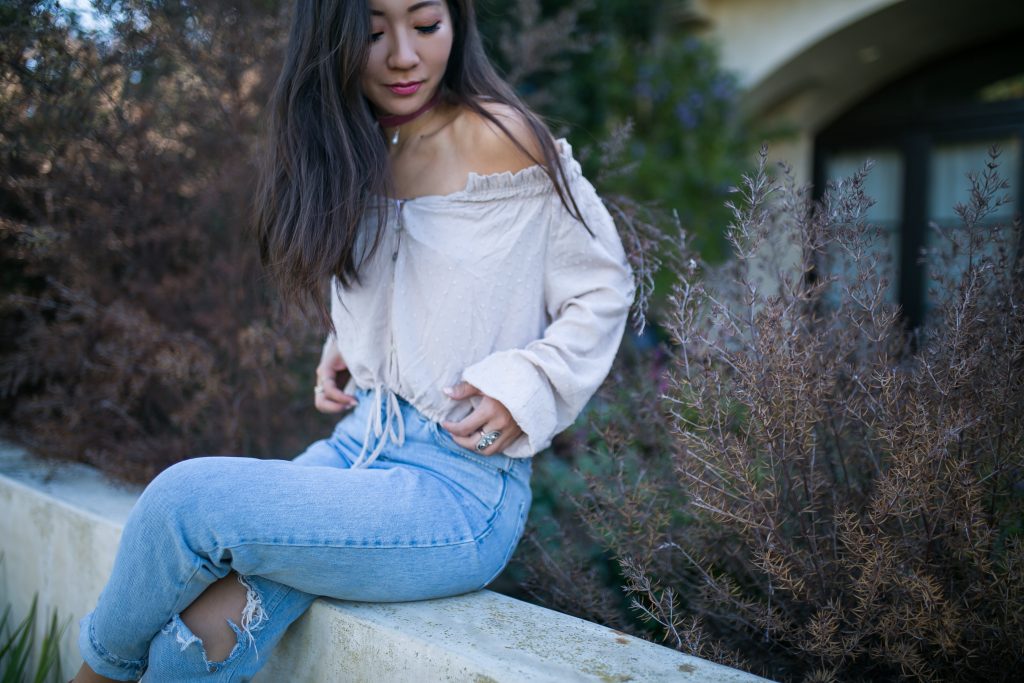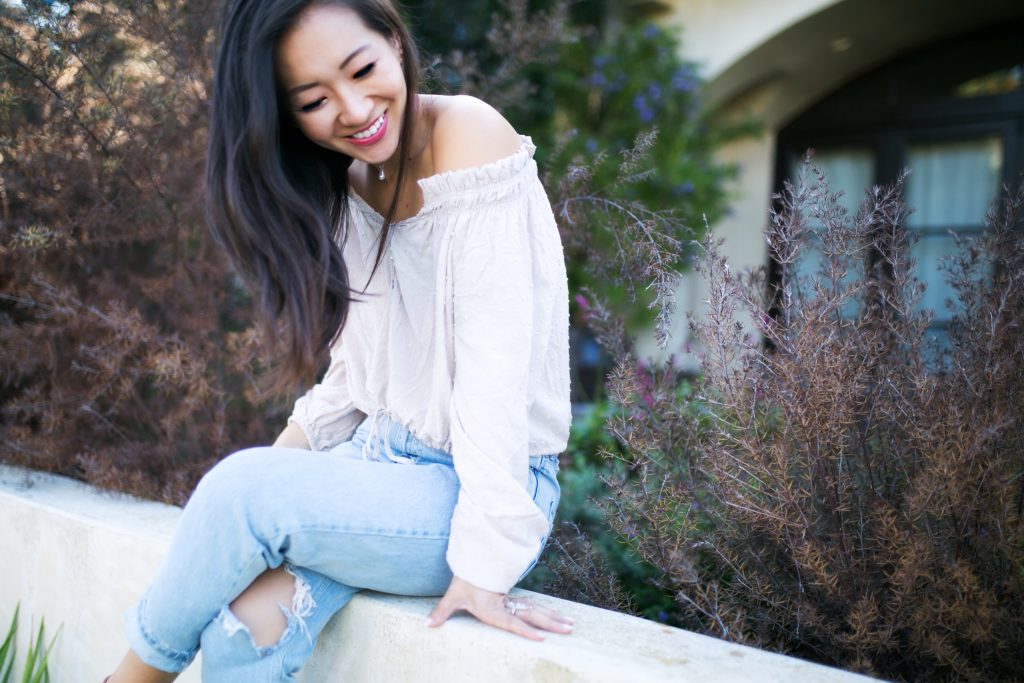 Topshop Petite Moto Rip Mom Jeans / ASOS Velvet Pearl Choker Necklace / Free People Fever Platforms
I suggest talking to your photographer before your shoot, and send them pictures of the clothes.  If they've shot a bunch of other bloggers before you, then odds are they know quite a few locations to shoot at.  I wouldn't have found this magical location if my photographer haven't suggested it.  Trust their recommendations.  Let the pictures tell the story, so you don't have to type as much.  Haha!
Photographed by Mire Yang