The very bottom drawer of my nightstand contains about 10-15 bottles of vitamins and supplements, allergy pills and over the counter pain relievers.  TBH, I haven't touched any of it for about a year.  I had the right intentions when I first purchased my huge bottle of Biotin supplements to help my hair and nail growth, but that intention died out quickly.
I workout regularly.  I don't smoke.  I don't dabble in recreational drugs, but I have my glasses of wine and cocktails here and there.  I'm a pescatarian, and have been for the past 11 years.  Overall, I would say I'm a very healthy person.  [Fair warning before you continue reading, I'm about to talk about some TMI issues regarding diet and bowel movement].  However, no matter how much kale, chia seeds or fiber I eat, I don't always have a regular bowel movement.  There.  I said it.  I get constipation.  I don't have stage fright or anything of that nature, but I would go for days without going #2.  This happens most often when I travel or consume a heavy amount of processed food, (ramen is my weakness).  I've just come to live with this issue of mine.
Then about two months ago, Care/of, an online vitamins and supplements provider that personalizes daily vitamin packs based on your dietary wants and needs, reached out to me to try out their service.  I read a few articles ( Man Repeller, Mind Body Green and Vogue) about their brand, and decided to give it a try.  It's a free 30-day supply, why not?  So here's my honest review of Care/of after taking their vitamins for 30 days: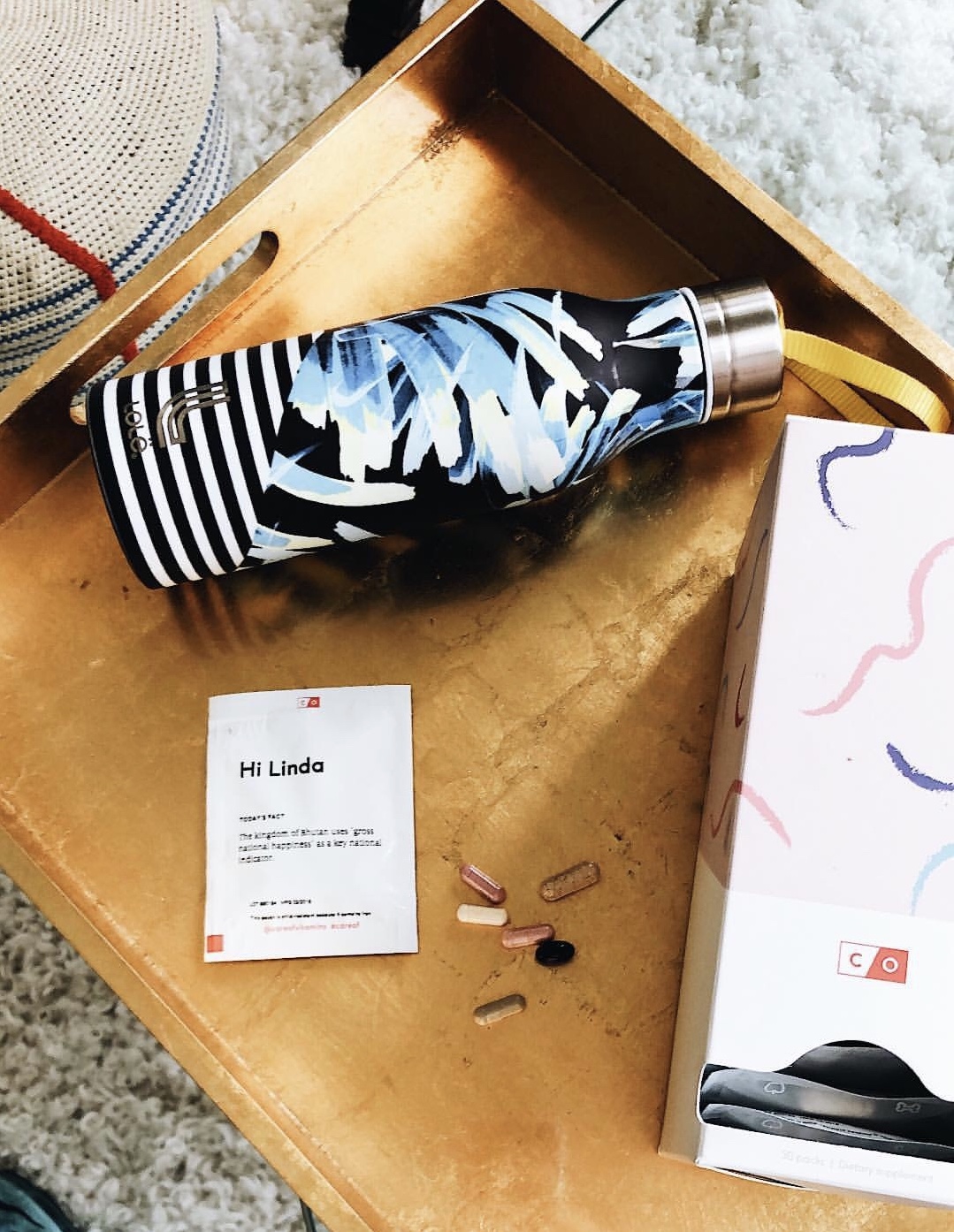 Care/of Video Review Intro
The whole personalization of your daily vitamin packs is a very simple process.  I just went to their website and took a very brief survey that asked me simple questions about my lifestyle and diet.  From there it generated a list of suggested vitamins and supplements.  I decided to take all 6 of the vitamins it suggested for me: probiotic blend, Astaxanthin, Vitamin D, Vitamin B12, Ashwagandha and iron.  They are honest and open about what each vitamin and supplement is used for and where they are supplied from.  Details are sent to you in a booklet when you receive your 30 day supply.
The package is pretty with your name written on the front of every pack.  Not sure if it was intentional, but the color scheme of my 6 vitamins and supplements were also aesthetically pleasing.  I took my first daily pack the day it came in the mail (March 5, 2018), and the probiotic blend went into effect by the next day.  I had regular bowel movements for almost 3 weeks straight.  The permanent stomach pooch I had was no longer permanent.  I just needed to go poo.
I'm not about the results of the other supplements because I don't know how to judge Vitamin D or B12 without doing some blood work?  Astaxanthin supports healthy skin, but I don't know if my skin is healthier because I have pretty healthy skin to begin with.  I know I lack in iron because I'm never able to donate blood because of my low iron count.  Long story short, the only result I could confirm from my 30 days is the probiotic blend supplement.  However, my body may have grown accustomed to this supplement because shortly before my supply ended I started having constipation again.
My personalized daily vitamin pack would cost me $37/month.  That's about $1/day, which in my case, I think it's worth the cost.  I have a drawer of supplements (probably now expired) that I haven't touched in over a year.  Not sure if it's the packaging or the fact that I have the Care/of box laying on my kitchen counter, but this has reminded me to be more cognizant of my supplemental intake.
I am definitely going to reach out to them to inquire about the probiotic issue before I reorder, but odds are I'm going to reorder.  If you're forgetful or lazy like me when it comes to taking your vitamins, then this may be your solution.  This post wasn't sponsored, but I was gifted the month supply, so if you did want to try it out use code KANG25 to receive 25% off your first months supply.  Have a happy and healthy week my friends!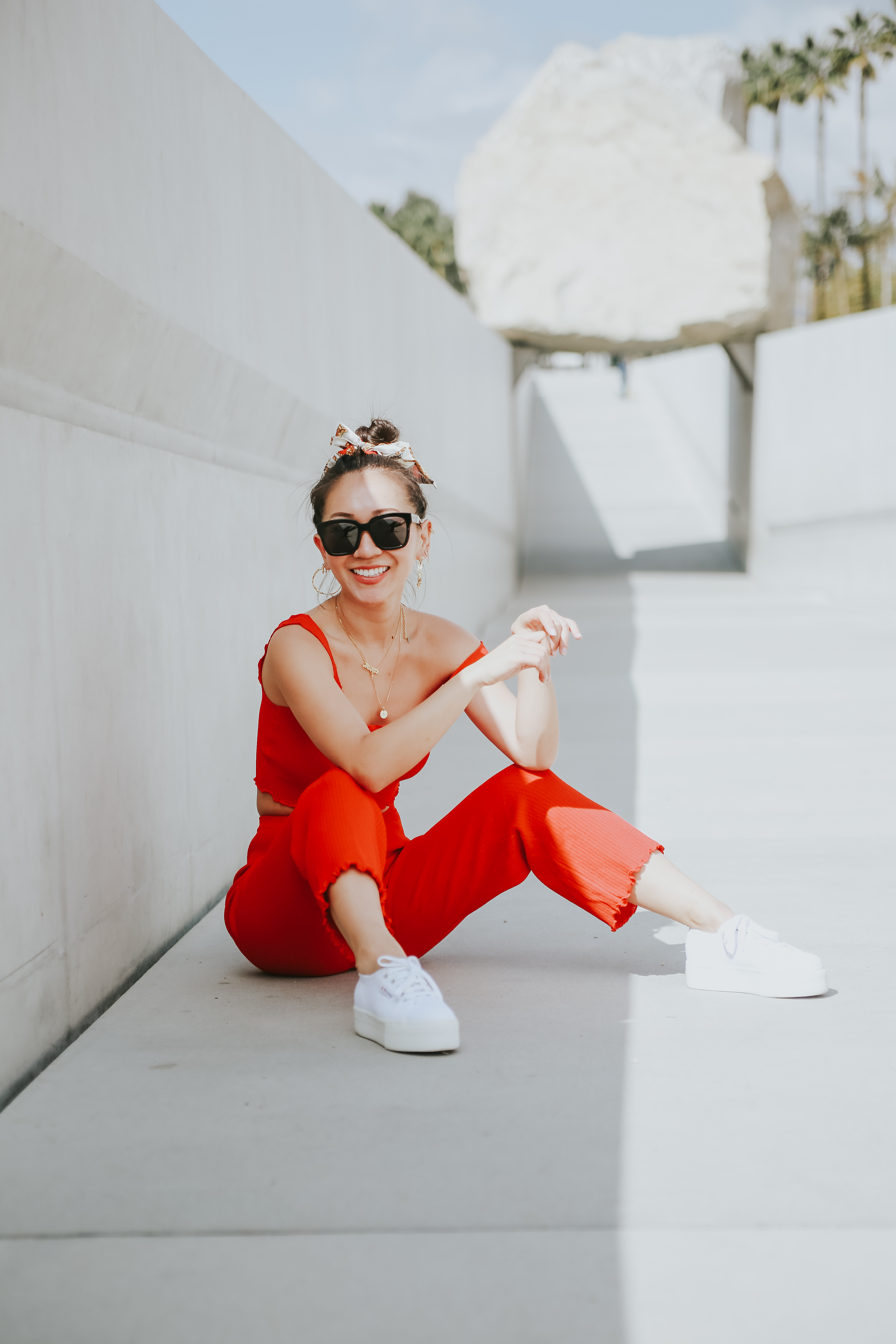 Top: Tiger Mist / Pant: Tiger Mist / Sunnies: Gentle Monster / Sneakers: Superga / Necklace: Luv AJ / Earrings: Luv AJ
Photographed by Stefanie Meier