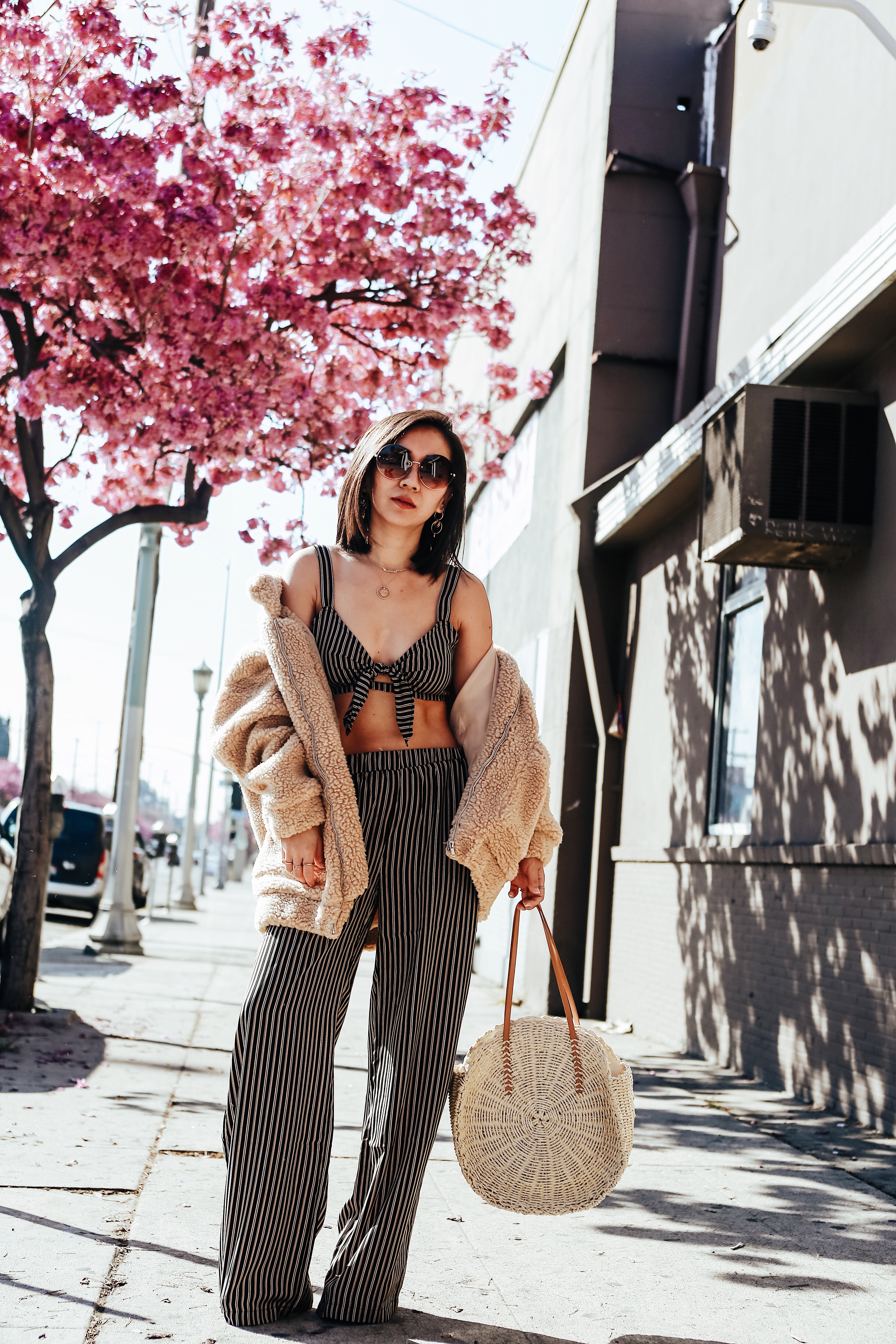 There has been consistent rain in LA the entire month of March.  It's put a damper on a lot of bloggers' photoshoots, but I don't mind it.  If anything, it gives me an excuse to snuggle up and lay in my bed while wearing the same sweatshirt and sweatpants that I've had on for the past 3 days.  (#Truth).  I'm a taurus, and like a traditional bull, I don't mind being a bum or being lazy .  However, when the sun comes out I'm all about the cherry blossoms, the matching two-piece sets, and of course, the teddy coats (since it's still kind of chilly outside).
I'm referring to one specific teddy coat, and that's the I.AM.GIA Pixie Coat that everyone and their moms are wearing.  TBH, that's how I first discovered it myself.  I saw someone on Instagram wearing this bombass coat, and when I found out it was under $100, I knew it had to be mine.
I purchased mine in an XS, and as you can see in my photos, it's still very big on me.  I love the oversized look, and it's actually VERY warm.  Not overwhelming, but I was surprised at how warm it kept me when the temperature dropped down to the low 50s a couple of weeks ago.  This is the perfect coat to wear over that matching two piece set you've been dying to show off but haven't because of this bipolar weather.
Speaking of matching two piece sets, here are a few of my favorites this spring:
I would love to tell you that my fashion is original and unique to only me, but I'm not shopping in the haute couture department.  The way I do make it special is by how I style it.  It's okay to wear a popular print, or buy something that is already over saturated (i.e. Gucci belt).  I think that's the premise of fashion trends, and this one teddy coat is worth the hype.
As always, thanks for reading, and let me know if you own this coat as well!  xo, Linda
P. S. A special notice for those of you living in LA, there's a fabulous warehouse sale going on this weekend.  Go to SALES for more info.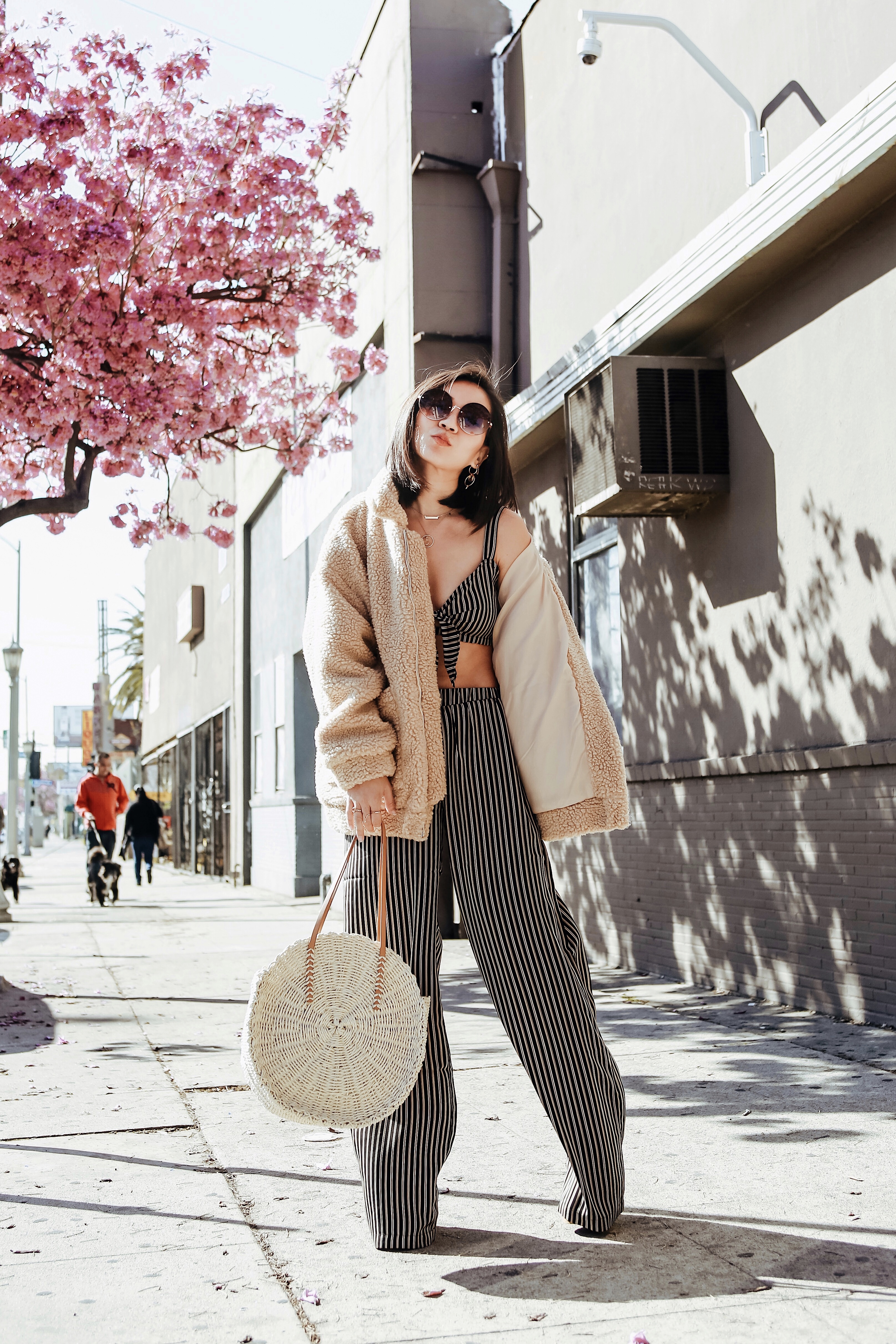 Coat: I.AM.GIA / Top: Flair The Label / Pants: Flair The Label (on sale) / Bag: Melie Bianco (similar look) / Sunnies: ZeroUV / Necklace: Starletta Designs / Necklace: Sugarfix by BaubleBar (under $20) / Earrings: Luv AJ (on sale | similar look)
Photographed by Stefanie Meier