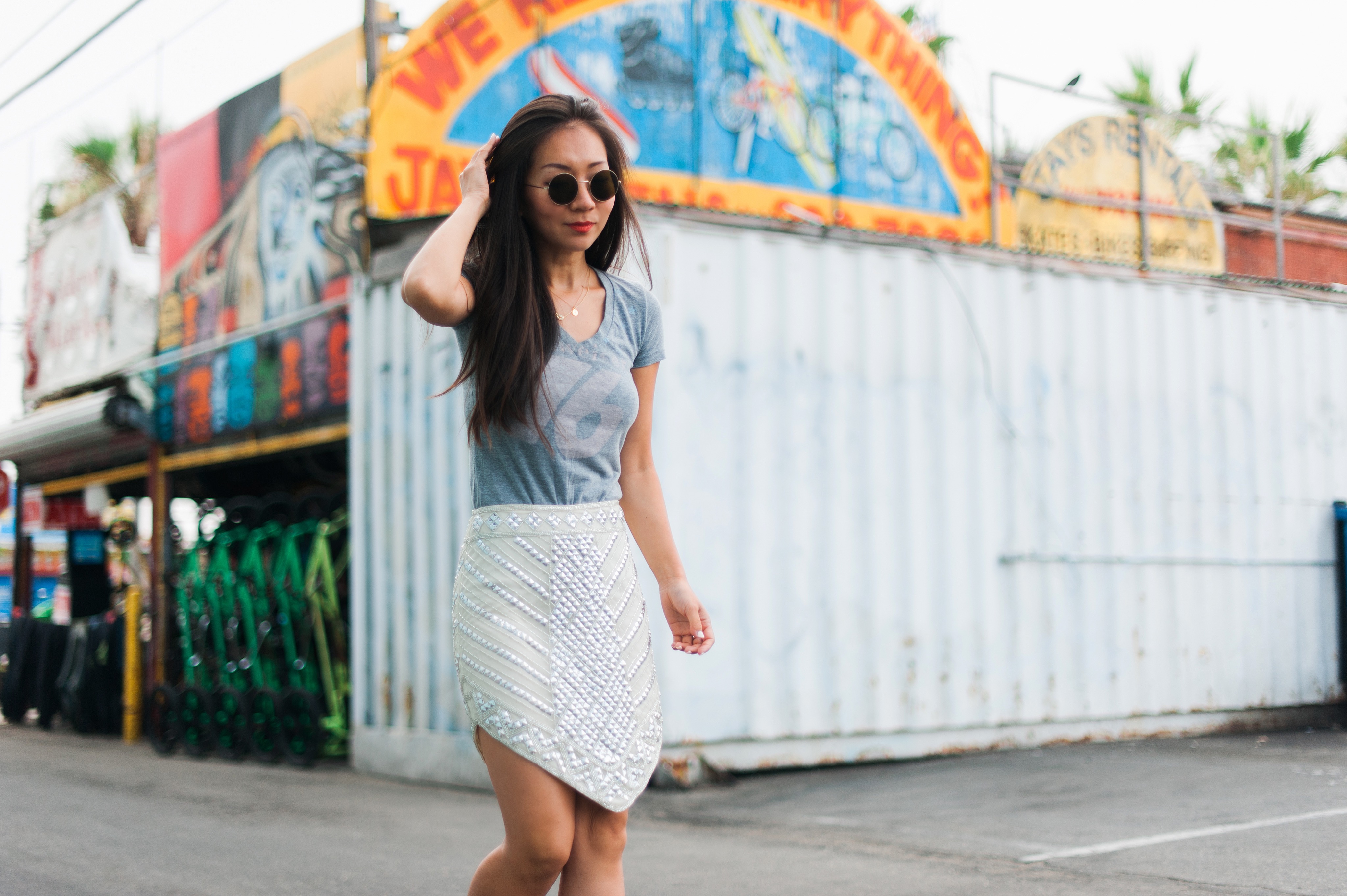 I've been in and out of my Instagram page for the past month.  I'll post for 4 days straight, then I'll ghost for 4 days straight.  I feel like I should say more to lead into this blog post, but there's no point in beating around the bush with this topic.  This bipolar behavior stems from one single reason: I feel like I'm living a double life transitioning from a struggling actress/waitress to a wanna-be living-the-life blogger.
I'm not even going to pretend like my "blogger" life isn't curated to make one feel as if I'm living the good, carefree, SoCal life.  My InstaStories consist of me working out at some of the coolest WeHo studios, drinking Blue Bottle coffee, eating at the cutest restaurants, and taking selfies in Reformation dressing rooms.  Is this all fabricated?  No.  I do workout 3-4 days a week (via ClassPass), I probably single handedly pay the rent at Blue Bottle for the number of New Orleans I purchase per week, I do eat out more often than I should, and I spend WAAY too much money at Reformation.
HOWEVER, I also work 5 part-time jobs to cover my lifestyle and expenses, (see BUSY AF).  Yes, there is a 5th one.  I forgot to mention in my previous blog post that I also do the occasional catering gig when I am not slaving away at the restaurant I normally work at.  And for a while, acting was a bit on the slow side during the summer break, which gave me plenty of time to travel and take pretty pictures in Tulum and Shanghai.  But there has been an explosion of auditions and events the past two weeks now that pilot season is back.
As much as one is outweighing the other right now, both acting and blogging are still vying for more of my time and effort.  But with the new Instagram algorithm sucking big caca, I'm not sure I have the passion I did before to post consistently, (i.e. I've chopped off my hair two weeks ago and I'm still posting pictures I shot with my long hair).
I started Kangthropologie as an extension of my creative outlet, but I moved out to LA for acting.  I don't aspire to become a full-time blogger, but I do think that these two jobs go hand in hand.  I'm not letting go of #Kangthro by any means, but I am going to take this time and step back and rejuvenate myself with fashion and lifestyle.
I want you to know that the things you see on Instagram or any other social media platform isn't always what it seems.  There's hard work, sweat, and sometimes tears to make things look pretty, and for me, it's my 4 other jobs that help me support this lifestyle.  Thank you SO much for your support and I hope you continue to read and follow along.
Skirt: Missguided / Tee: Urban Outfitters (similar look) / Shirt: American Eagle (similar look) / Sunglasses: Illesteva / Shoes: Steve Madden / Necklace: Adore Jewelry / Necklace: The Brave Collection (from Box of Style)
Photographed by Laci Havens