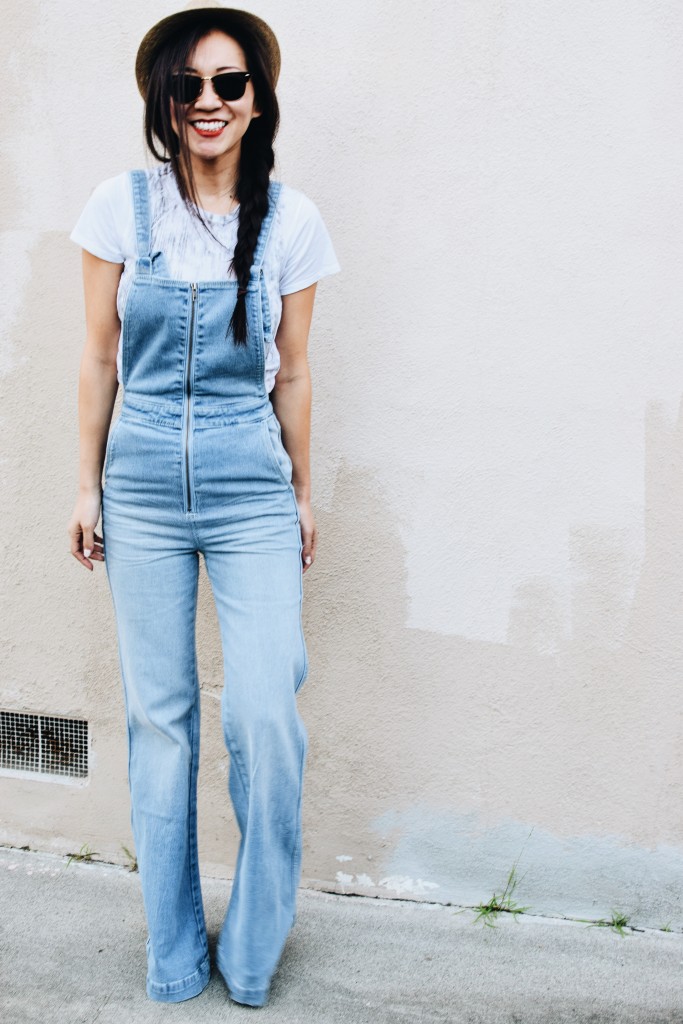 Overall, 2015 was a pretty good year for me.  Lots of changes, but these changes have helped me grow and evolve into a more creative person.  I started this fashion blog, KANGTHROPOLOGIE, chopped off my hair (updated pics to come), and developed new friendships.  But 2015 was yesterday, literally, and today is the first day of 2016.  I look forward to what this year has to bring, and I hope you come along for the ride.  At least for the fashion, the travel, and the shopping.  Hope everyone had a great New Year's Eve!  Happy New Year everyone!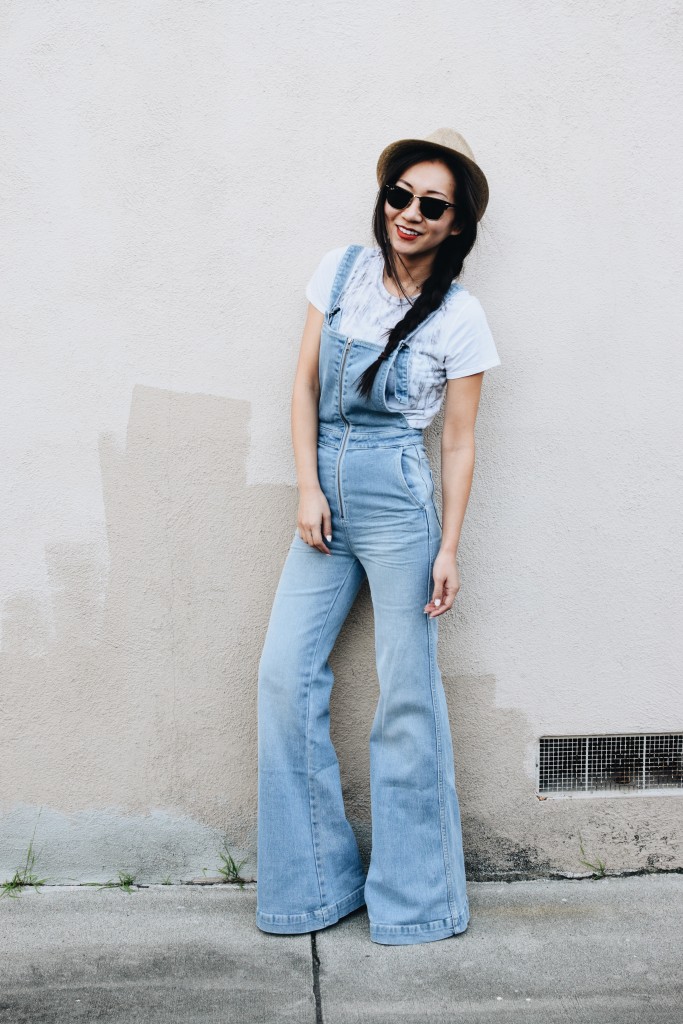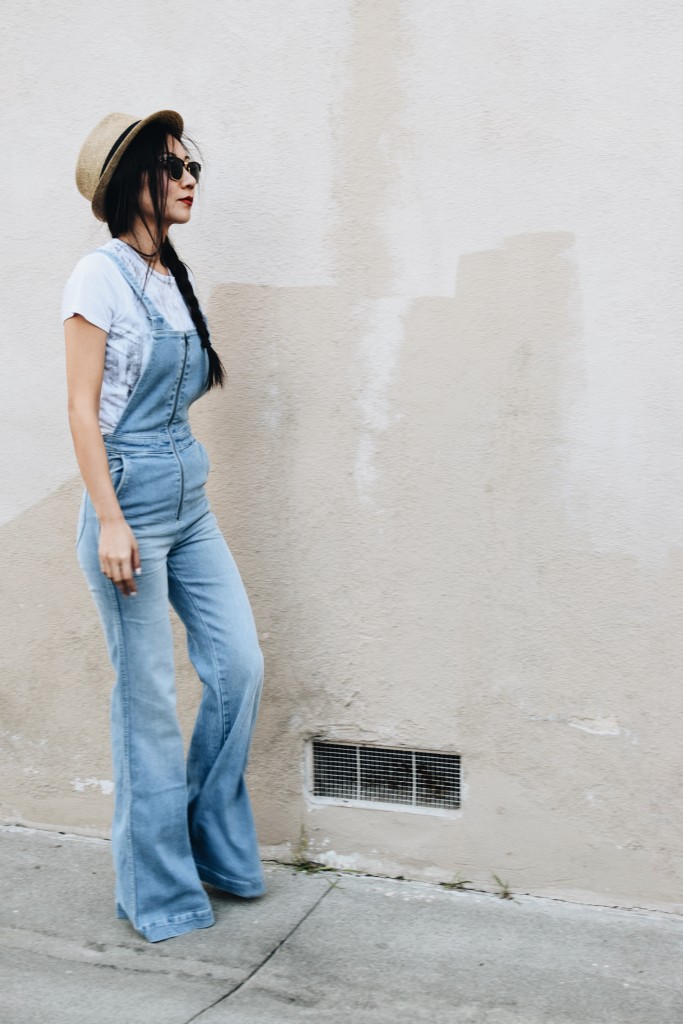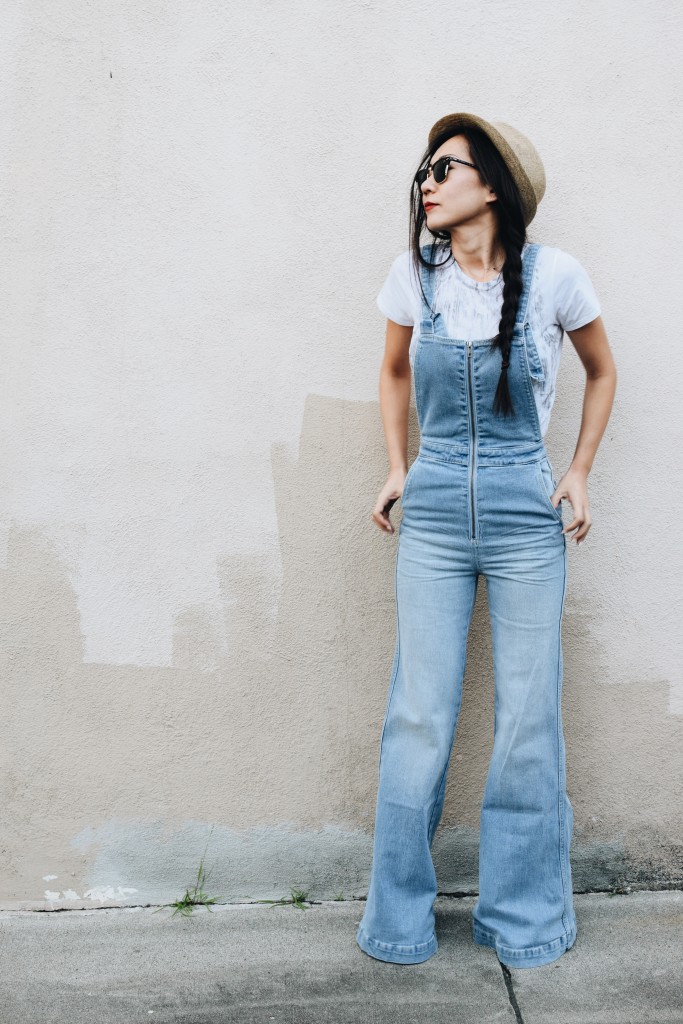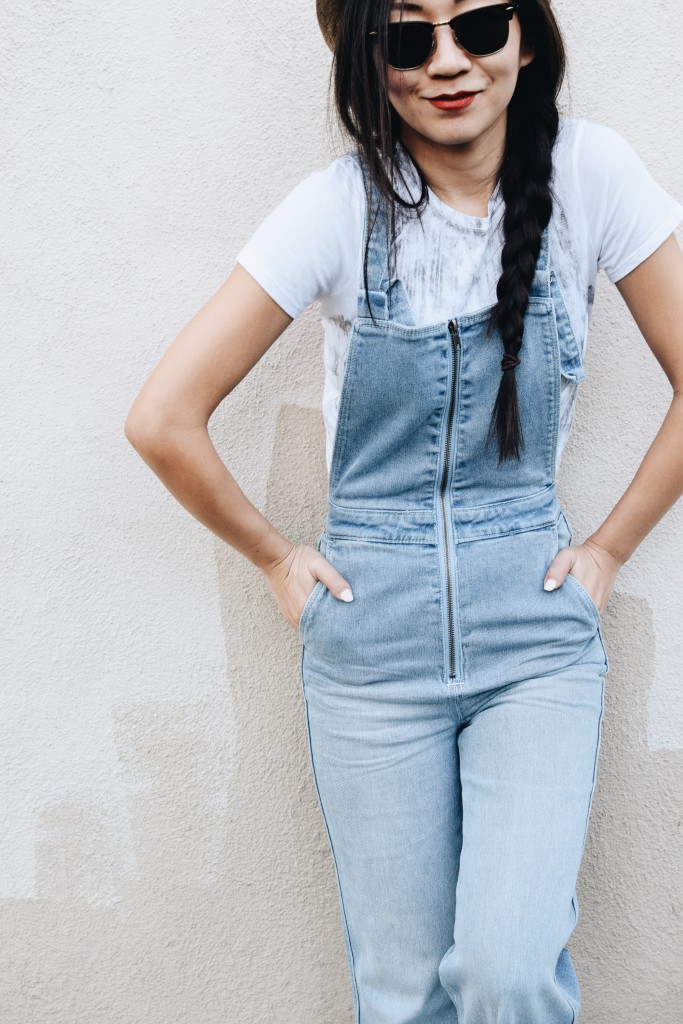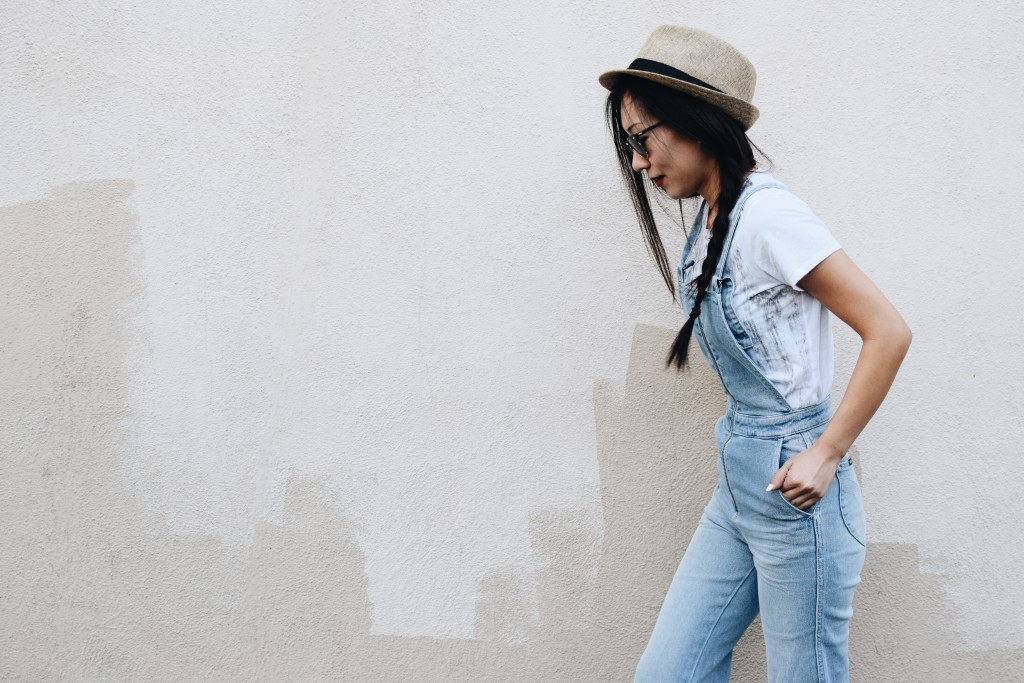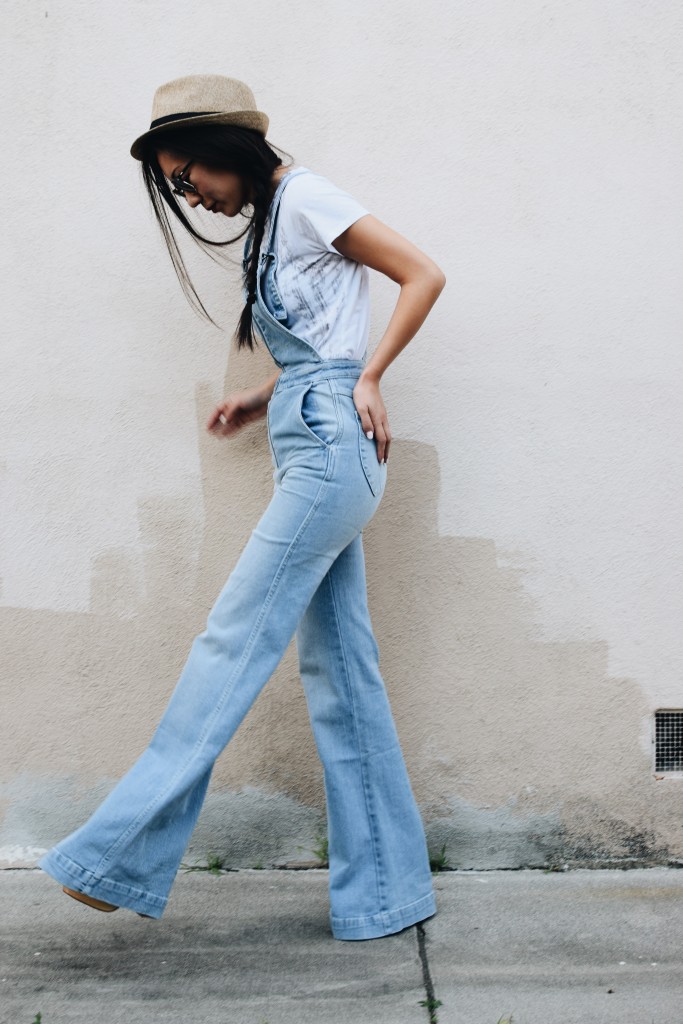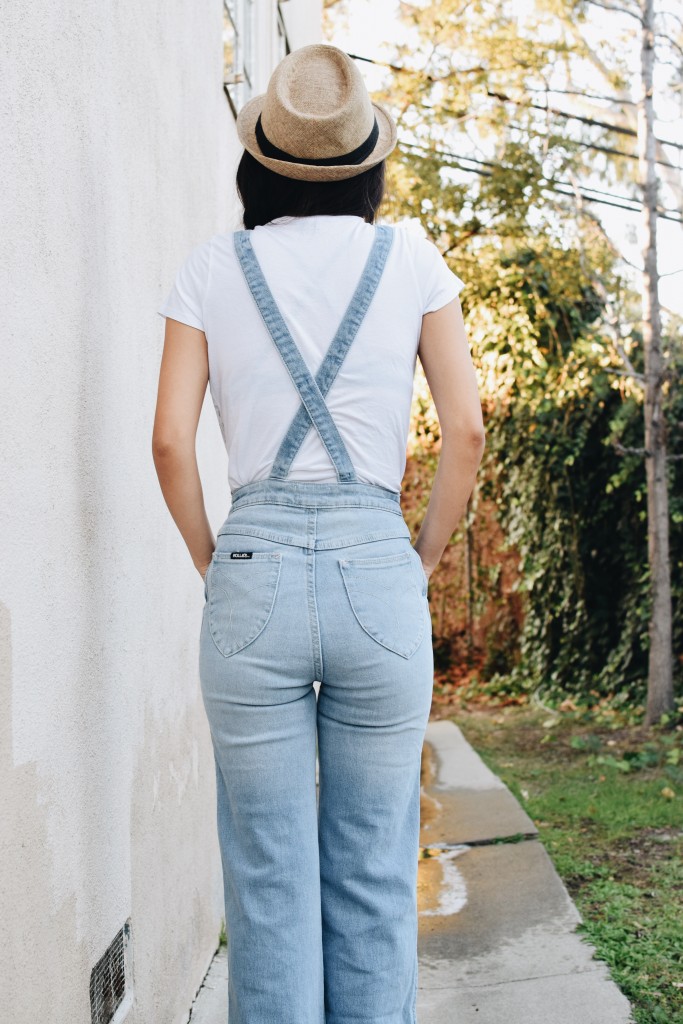 I decided to ring in the new year and post this overalls outfit to signify the end of a year and the beginning of another.  I'm wearing a pair of Rollas East Coast Denim Flare Overalls from Nasty Gal that I purchased during their additional 40% off sale, which is happening again right now.  These overalls are now sold out on Nasty Gal, but still available and on sale at Urban Outfitters.
I'm wearing an XS and these denim fit great on the bod, but the legs are super duper long.  I'm wearing my highest possible Jeffrey Campbell The Studio Platform Sandals and the hem still drags on the ground.  I like that these overalls have a stretch to the denim fabric, and is super high-waisted.  I think it's incredibly adorable and have already received lots of compliments on how cute they are when I wear the out.
I'm wearing a simple graphic tee from Vince.  Here's a similar look.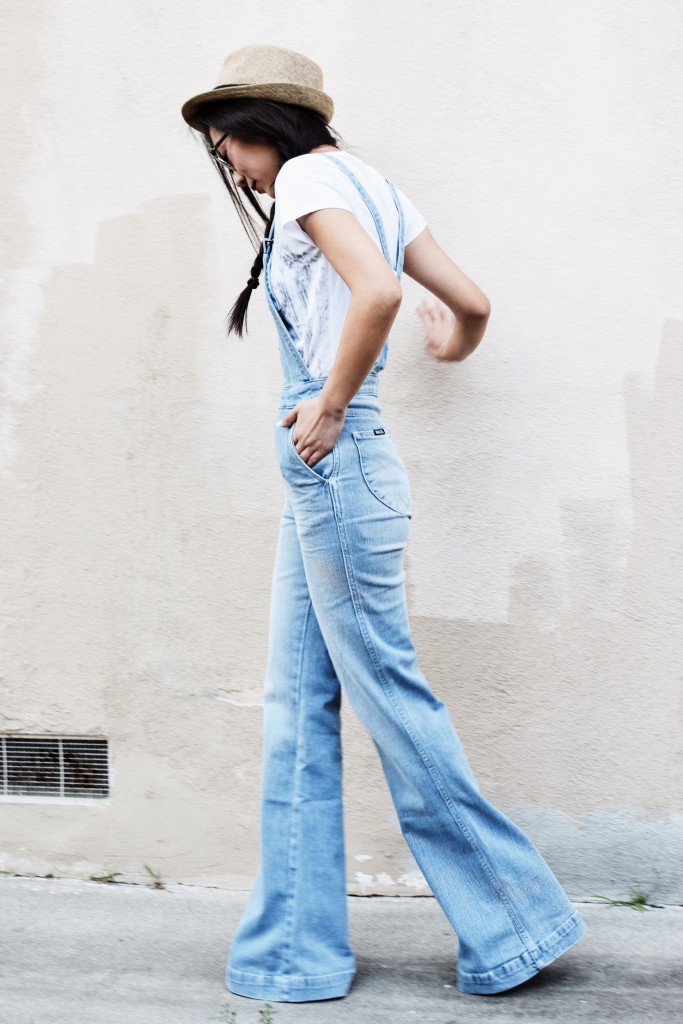 Ray-Ban Clubmaster Classic Sunglasses / Fedora (my own)
Photographed by Felicia Bade