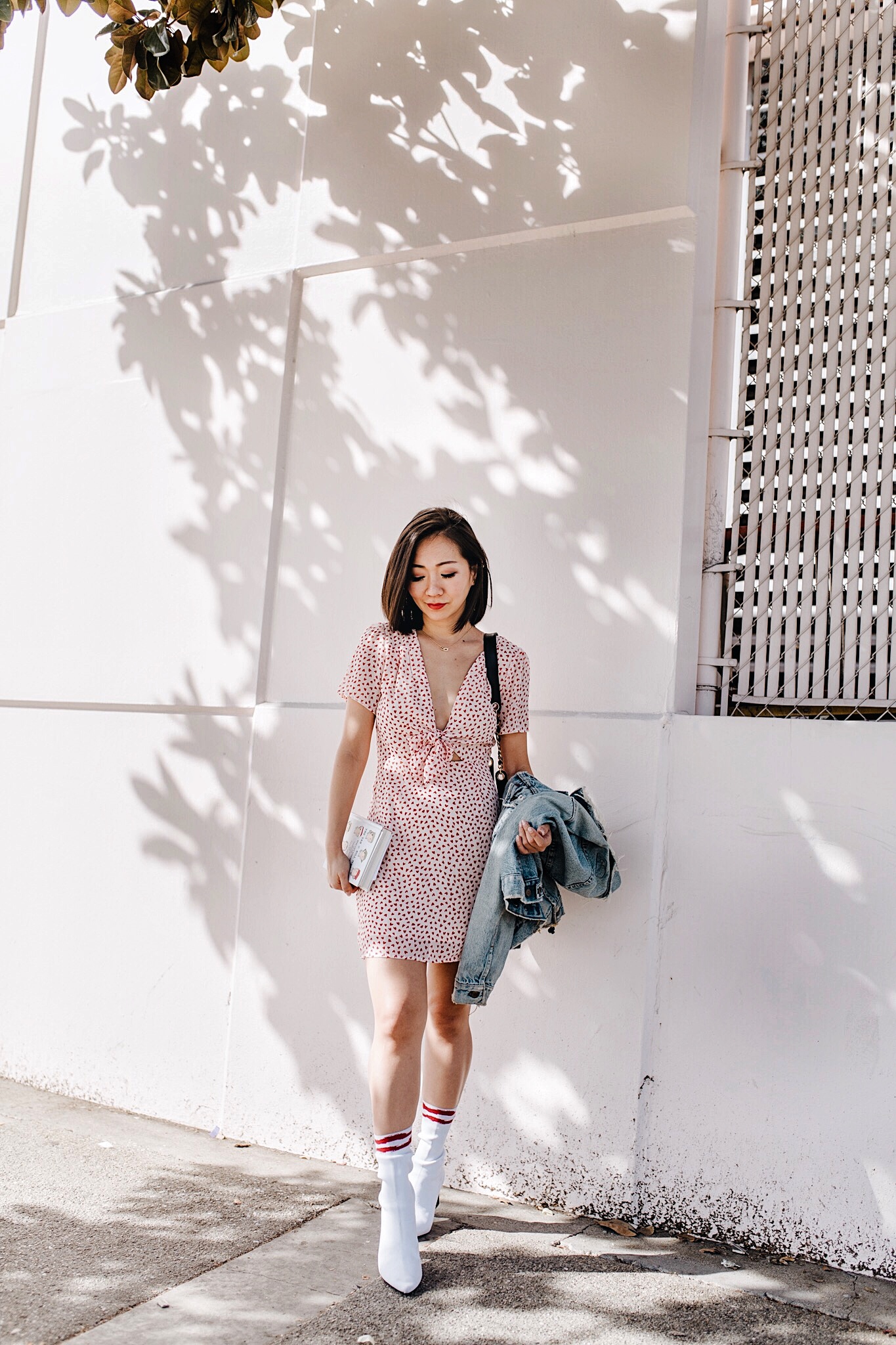 First was stars, and then came the polka dots.  With it being February and love is in the air, thus came the hearts.  From dresses to sexy tops, heart prints are everywhere.  I'd say it's the go-to print of the season.  Here are some of my favorite items in heart prints:
A lot of these items sold out when they first launched, but due to high demands, a lot of these brands have restocked the items.  Normally I would recommend to wait for them to go on sale, (as they always do by March or April), but this print may be replaced with seashells, seahorses or some tropical fruit by summer time.
My favorite piece in particular is this Flair the Label dress that I'm seen wearing.  TBH, I'm a bit biased because this label belongs to a very good friend of mine.  However, the quality and design speaks for itself.  I'm just so proud of her for getting her label into Planet Blue stores.  If you're local to the Los Angeles area, I would recommend going in and checking out the label yourself.  I'm not being paid to say any of this, but this is one of the fashion labels I strongly believe in, and I think once you try on Flair you'll understand what I mean.
As you can see in these photos, some are taken with a professional camera and some are with an iPhone X. I heard a rumor that Instagram is pushing for more candid photos that are taken with your smartphone.  Is this true?  The new algorithm has really put a dent in my engagement, and I'm just wondering if anyone else has seen a difference in their engagement when they post an iPhone pic versus a professional camera pic.  I'd love to hear your thoughts!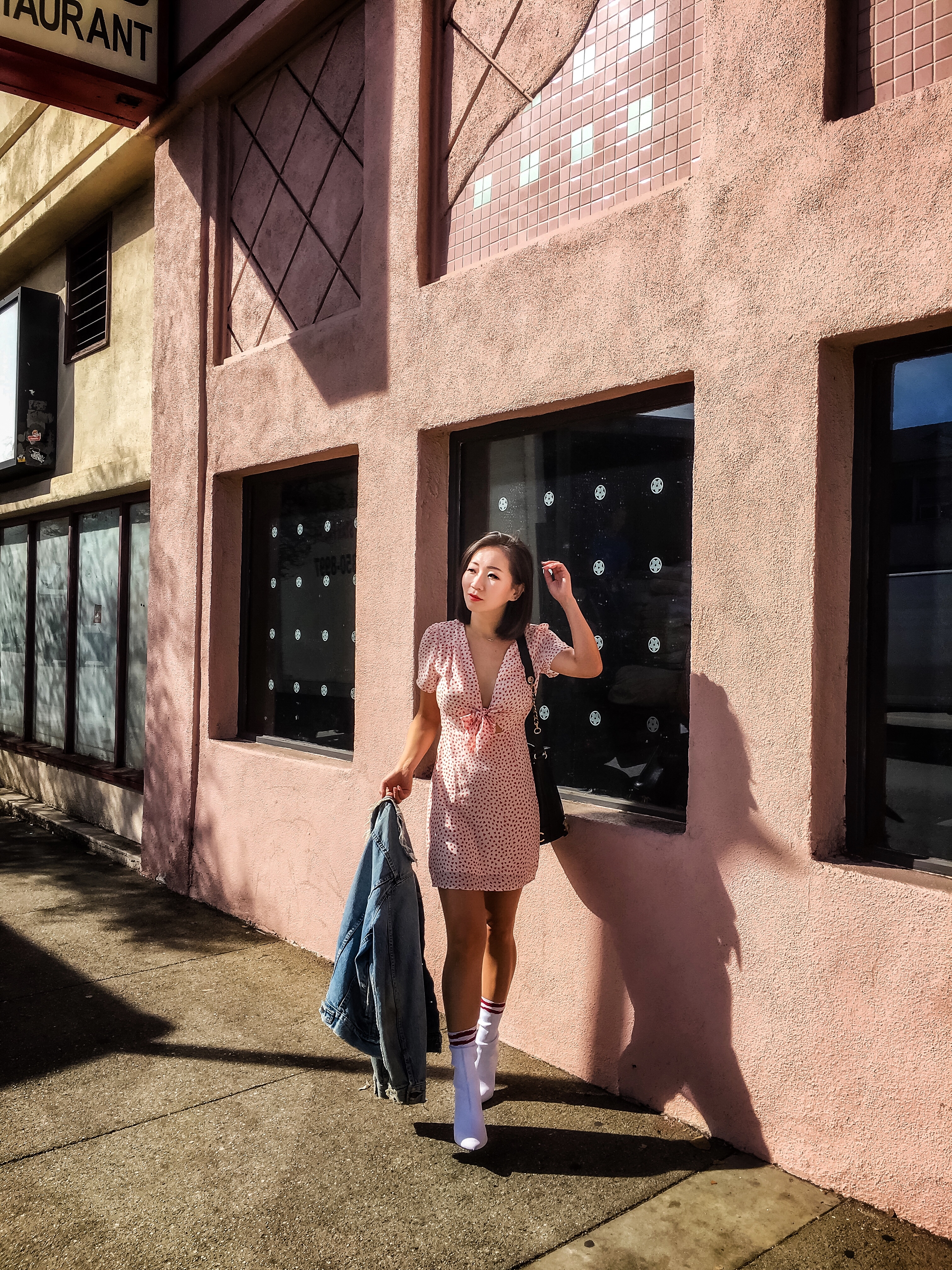 Dress: Flair The Label / Shoes: ZARA (sold out | similar look) / Jacket: Levis / Bag: Vintage Chanel (similar look) / Necklace: Adore (it's on sale!)
Photographed by Mire Yang