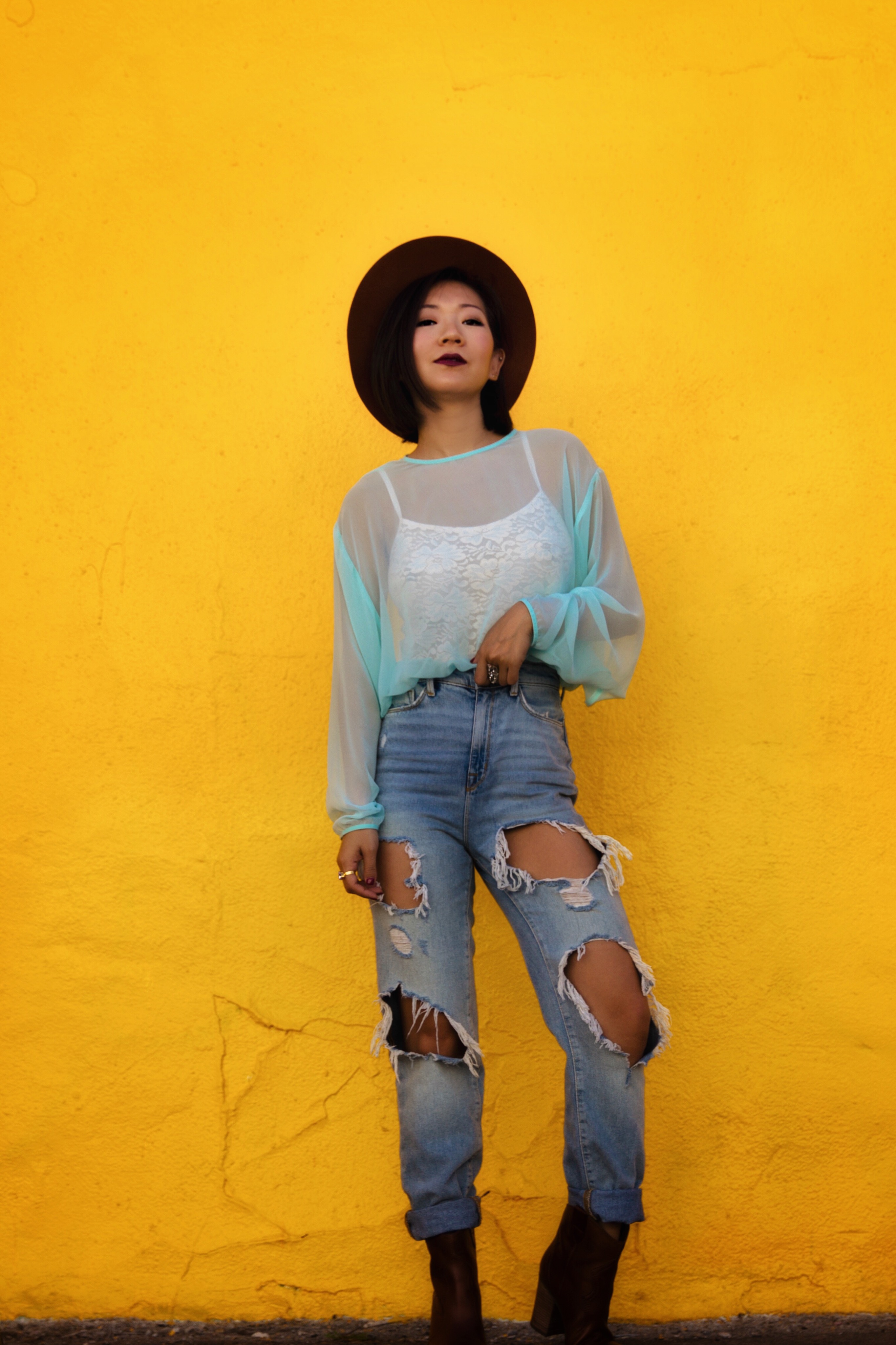 Hey!  What's up?  I'm back…  Yeah.  Sorry I've been MIA…again.  [Sounding like a guy who you dated for 3 months then suddenly ghosted on you].  I've got no excuses.  Well, I have a few excuses:
I'm working multiple part time jobs, and they're just taking up more of my time.
I've got a boyfriend that I like to spend every free moment with when I'm not busy with my multiple part time jobs.
I ran out of stuff that I wanted to or felt relevant enough to talk about.
Editing and selecting photos to post is a bitch.
I've lost motivation and
I've gotten lazy.
So there.  But with that said, it's not so much the fall as it is the rise back up, right?  The question to ask here is not why I disappeared, but why I decided to come back.  What has actually motivated me enough to type up this blog post?
Well, I don't want to give you one of those "top 5 ways to stay motivated about your blog" kind of BS post.  The real reason I felt motivated to blog again is that I'm working with a new photographer, Anthony Newen, which shot these beautiful images that I felt necessary to post and show everyone. I also felt guilty about dropping the ball on my blog.  It's only been just a little over 2 years, and I'm already losing my mojo.
As an actress in LA, I don't have much control over my life.  I don't get to make the judgement calls on whether to cast me in a show, film or commercial.  However, in blogging, I have full creative control in my content, in my verbiage, my theme, my style, my everything.  So why would I want to give up on the only thing I can control in beautiful, sunny LA?  I don't, and thus I'm back.  I guess I just took the roundabout way of saying I took for granted what I had, and it took me a whole month to realize that.
I want to apologize to you, my readers, for leaving y'all for so long.  To make up for it, I want to let y'all know there is a Reformation Sample Sale this weekend in Culver City!!  (See SALES for more deets).  You see, it's always sunny in LA.
PS, I'm sure you're aware that I've chopped off my hair even more!  What do you think of it?  Do you like the new haircut?  Be honest and let me know!
Bodysuit: Hot-As-Hell (similar look) / Denim: Urban Outfitters BDG / Hat: Hat Attack / Boots: Aerosoles
Photographed by Anthony Newen