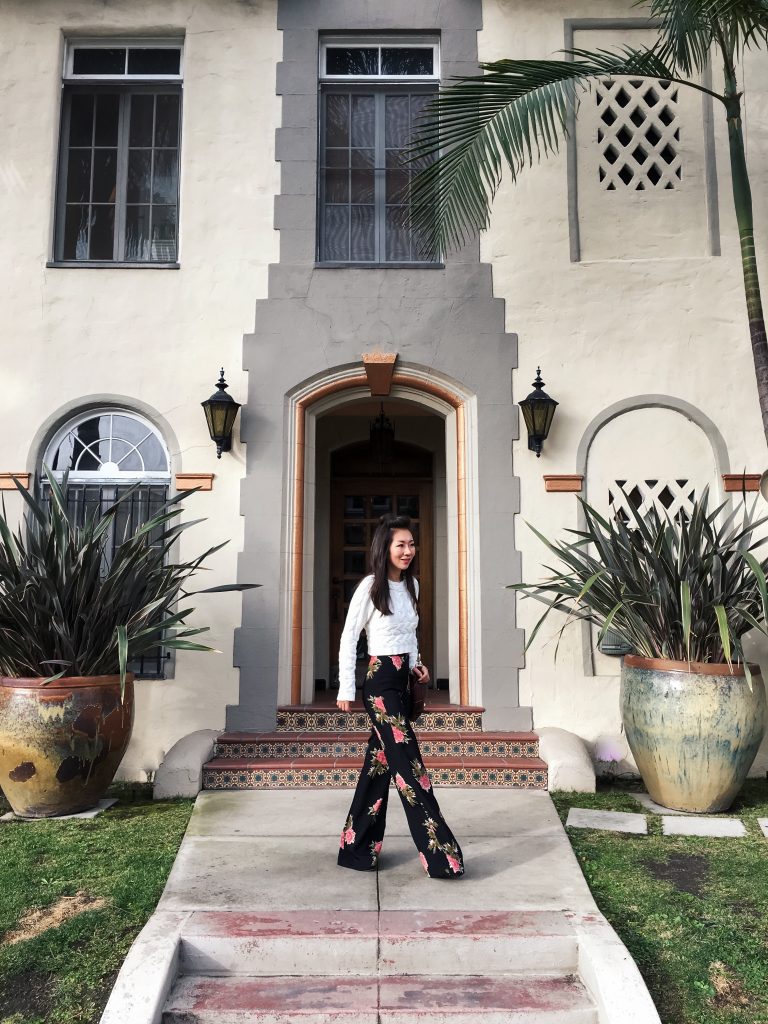 It's day two of 2017, and today is my mom's birthday.  Happy BURFDAY Mommy!!  My parents are currently residing overseas so I don't get to celebrate her birthday with her.  She had her big one last year, (the 6-0), and so we'll just let this baby 61st slide.
Oh, how quickly time flies by, like when I actually purchased these Reformation pants I'm seen wearing.  It's been almost a year and I'm just now getting to wearing them and blogging about them.  Whatever.  Reformation pieces are quite classic and timeless.  They pretty much use the same patterns over and over but with different fabrics and gorgeous prints.
I just hope I stay as timeless and classic as my pants when I'm my mother's age.  Here's to another 364 days of fashion, beauty, travels and more adventures!  Happy New Year!
For Love and Lemons Knitz Sweater / Reformation Pant / Vintage Gucci Bag / Forever 21 Platform Ankle Boots (no longer available | similar look)
Photographed by Mire Yang