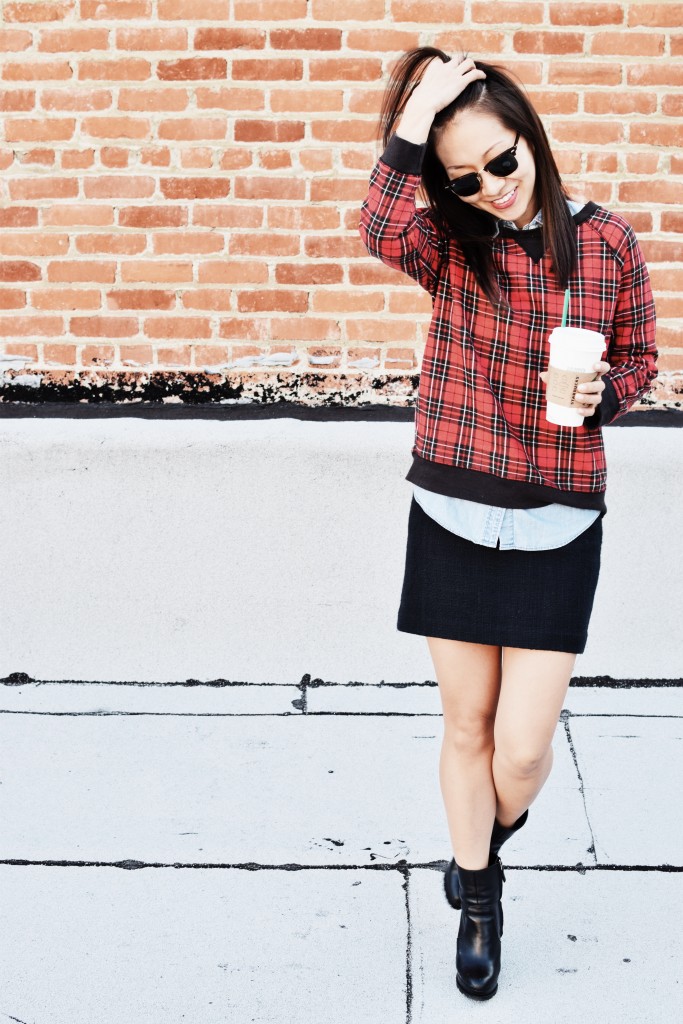 One of the most monumental movies of my adolescent life has got to be Clueless.  For you young bucks, Clueless is a modern day movie adaptation of Jane Austen's book, "Emma".  And if you don't know the author Jane Austen or heard of her book, "Emma", then you have a bigger problem than gaining five pounds over the holiday.  Anyhew, this movie starred the gorgeous Alicia Silverstone, who played Cher, and she wore this notorious yellow plaid school girl outfit that set off a fashion trend for the mid to late 90s.
Flash forward 26 years and I have not only dated myself, but I have also played tribute and homage to one of my favorite movies.  This is my take on a preppy, sophisticated look for the modern day Cher Horowitz.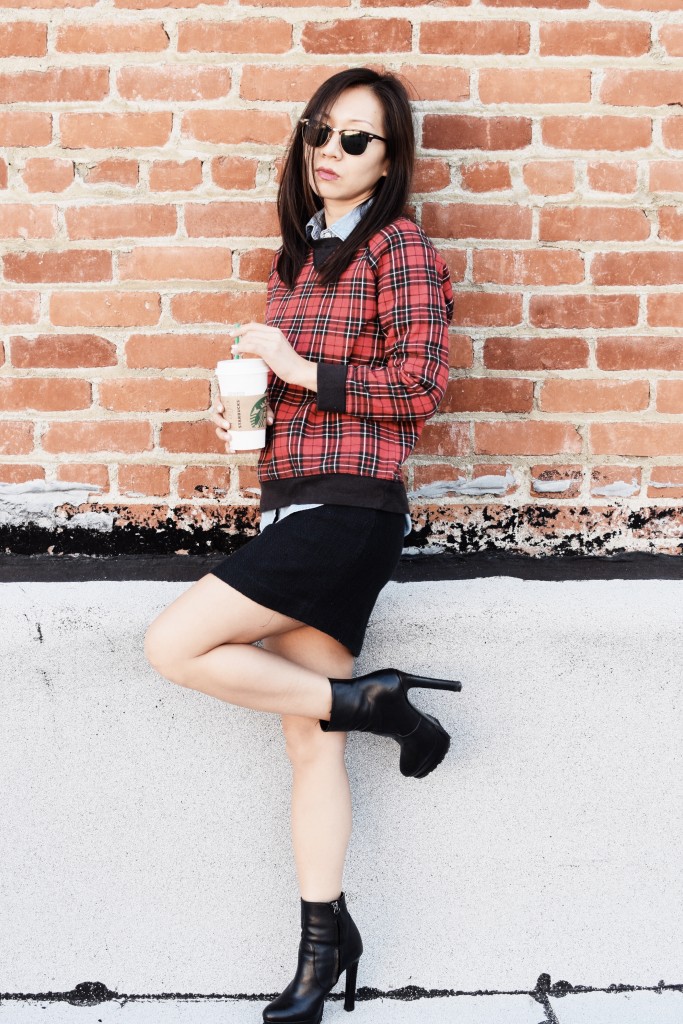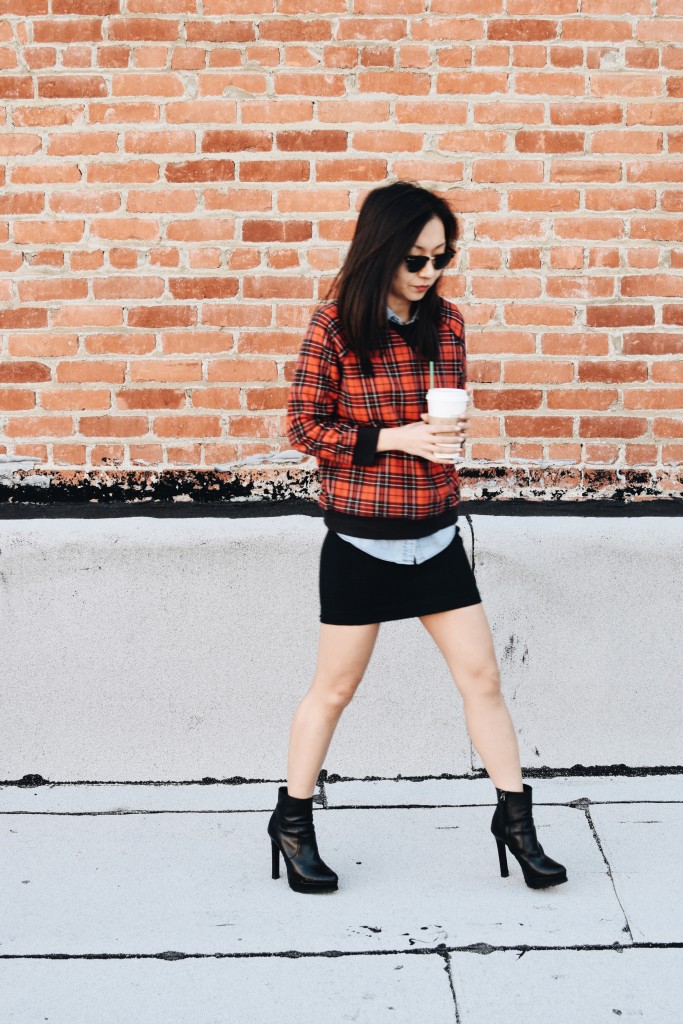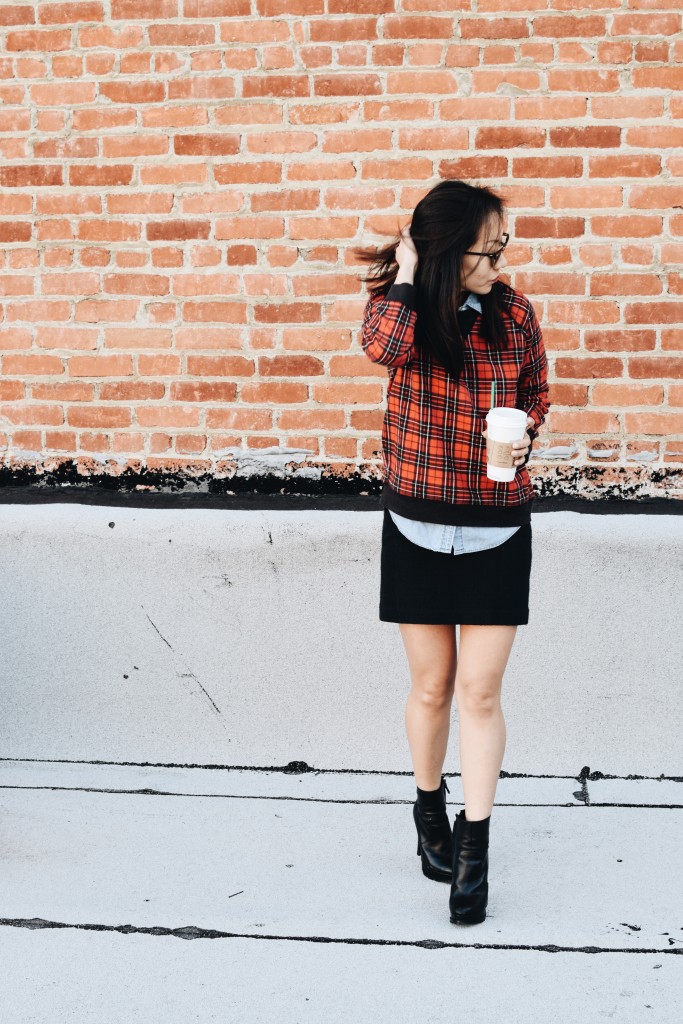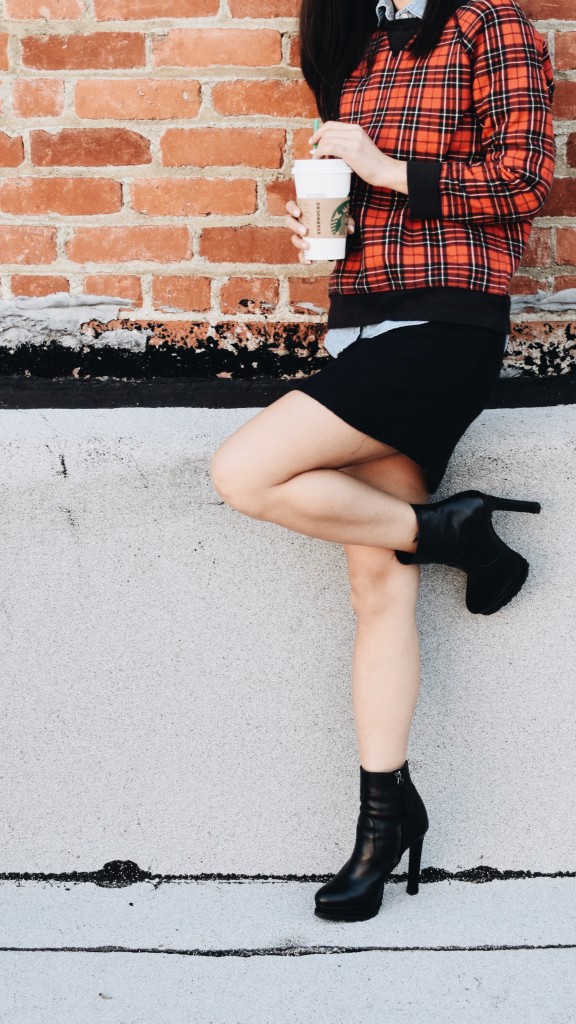 I'm wearing an old Forever 21 Red Retro Plaid Sweatshirt that I got about two years ago.  It's no longer available, but here are some similar looks:
Forever 21 Fuzzy Plaid Paneled Sweatshirt (on sale)
Vans Morning Bell Crew Sweatshirt
Polo Ralph Lauren Plaid Shirt (on sale)
SPLURGE: Miu Miu Oversized Tartan Wool Sweater (on sale | additional 20% off see SALES for details)
I normally do a spring and fall clean out of my closet, and I donate or sell anything that I haven't worn in 2 years.  However, there are the occasional exceptions: outerwear, shoes, and wardrobe staples.  Certain things stay because they are classic items and they never go out of fashion.
With that said, I was really excited to wear my SUPER old Club Monaco Textured Skirt with Side Buttons in Black.  I think this skirt can be considered vintage since it was purchased probably 7-10 years ago.  I've kept this skirt in great condition, and I recently had it altered so that I could recycle it and wear it again.  This skirt stayed because of it's texture, buttons detail, and classic fit.  Obviously this skirt is no longer available, but here are similar looks that are currently on sale with an additional 30% off (see SALES for details):
Club Monaco Stephanie Textured Skirt (on sale)
Club Monaco Rowan Skirt (on sale)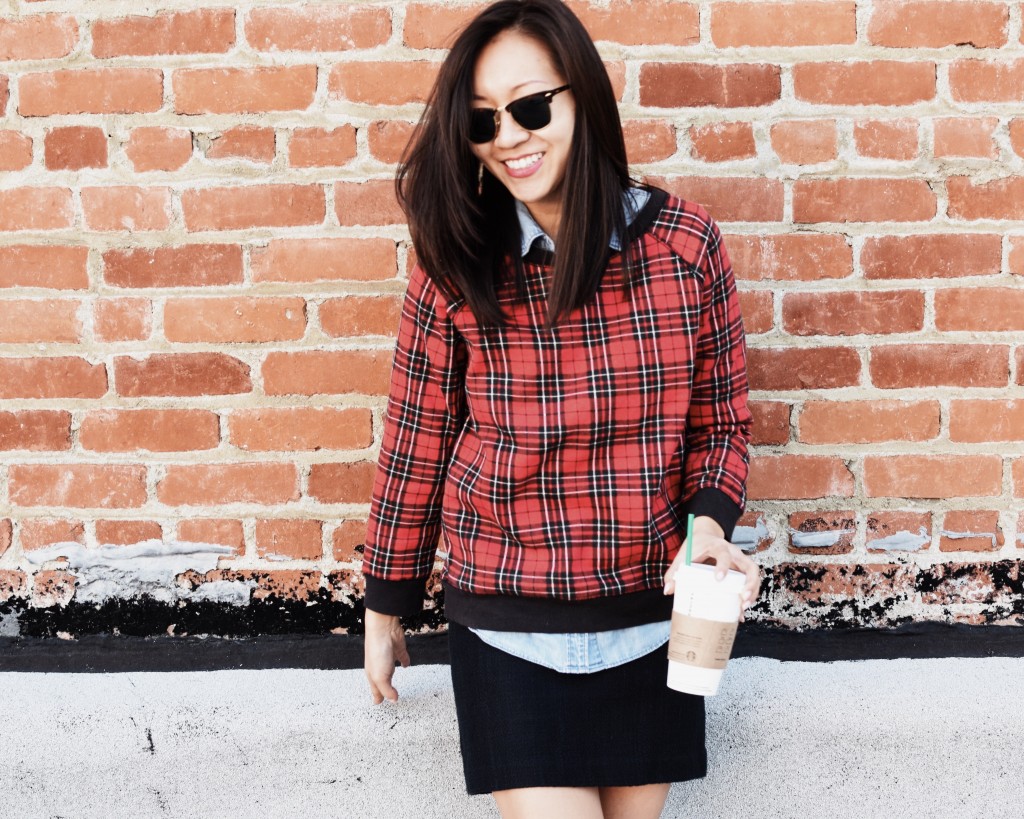 AEO Western Denim Shirt / Ray-Ban Clubmaster Classic Sunglasses / Zara Leather Platform Ankle Boot (sold out | similar look on sale)
I think Mean Girls would be the next closest movie to what Clueless was to my generation.  Who do you think should star in the next all-girls teenage movie?
Photographed by Kelsey Morris