It's the fifth edition of CYBER MONDAY!  My apologies for the delay.  I was a bit broke after the holidays so I refrained myself from even browsing online in case I was tempted to buy something.  However, lots of sale on sale going on with stores trying to offload their winter wardrobe for the coming spring/resort collections.  So enough talking and let's start shopping!  Here's what I currently have in my personal online shopping carts:
CART ONE | SAKSOFF5TH
Saks Off 5th has been my go-to for Rails flannels, outerwear, and the occasional shoe source.  They  often offer additional discounts on already discounted items.  I would recommend signing up for their emails for updates on these special sales.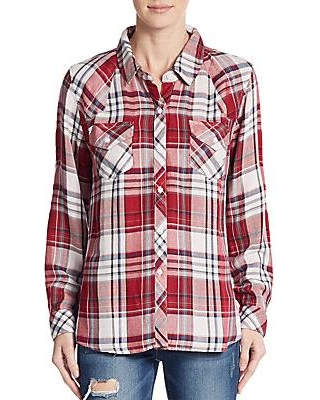 This is Rails Kendra Two Plaid Shirt in Cranberry, and it's currently on sale for less than $60, which is an awesome deal since they're regularly $130.  I can never have enough plaid, and especially when they're Rails plaid shirts.  They seriously make the softest and most comfortable plaid shirts.  Wear them as is, wrapped around your waist, or under a sweater.  They will be a staple in your wardrobe.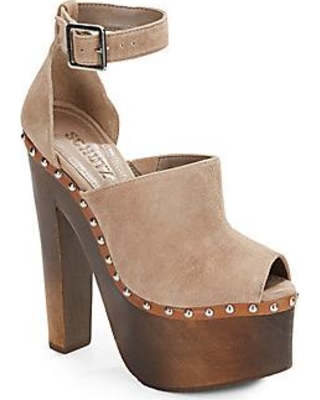 Do I need an introduction for this pair of Schutz Kendra Suede Peep-Toe Platform Sandals?  Especially since it's also on sale.  There's very limited sizes left on this pair of badass heels, but you can also try Shopbop.  Either way, this will go great with a pair of high-rise flare denim.  Enjoy ladies!
CART TWO | INTERMIX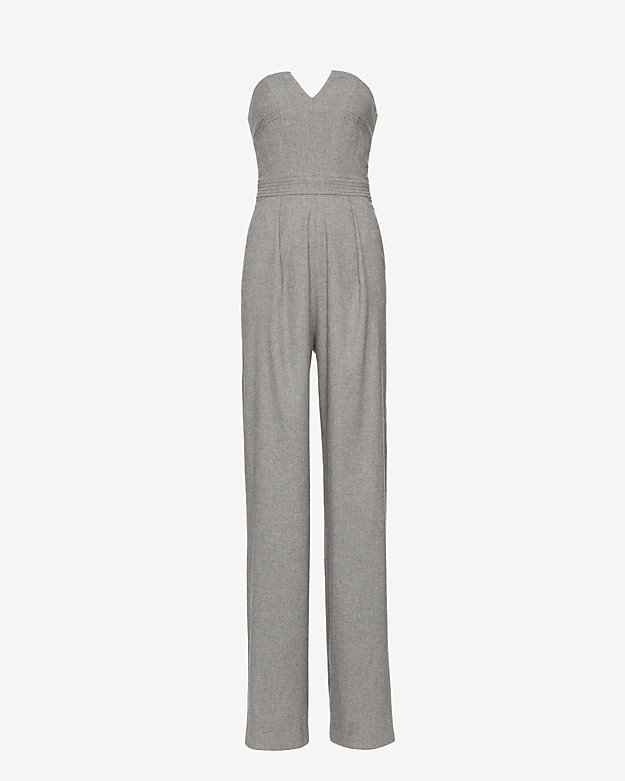 One, I love jumpsuits.  Two, I love the color gray.  So when you combine the two, it's like opening the gates to heaven.  Here is the heavenly Marissa Webb Candy Strapless Jumpsuit that's on sale for less than $200 with the additional 20% off discount that's happening right now (see SALES for details).  The best part about this jumpsuit is that it also comes with a matching jacket (see below).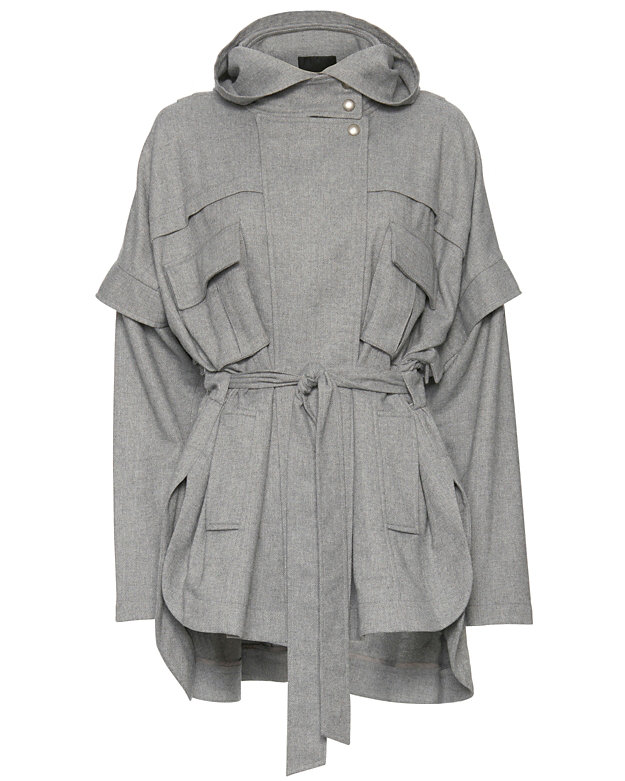 I actually had my mother try on this Marissa Webb Erna Jacket at the Intermix store in Northpark Mall in Dallas.  However, she felt that this jacket wouldn't keep her warm enough in Shanghai's dreary winter weather.  I agree with her, but this jacket is just perfect for me since I live in LA.  It provides just enough coverage so that I'm warm during those brisk mornings and even colder nights.  This jacket is now less than $120.  It WILL be mine.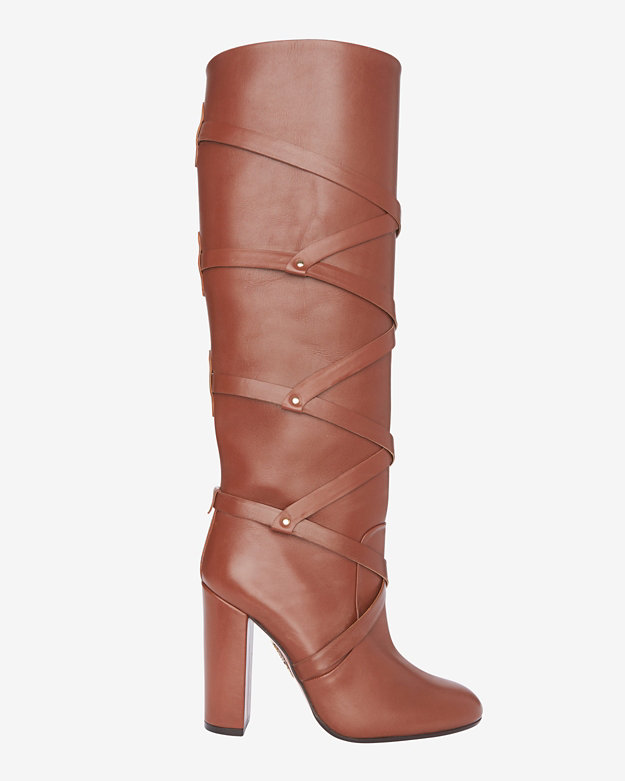 You will never be able to find a better deal than right now on this Aquazzura Belair Knee High Leather Boot in Tan.  If you had ever wanted to own a pair of fancy designer Aquazzura shoes, then now is the time to buy.  This pair of boots was originally $1400 and is now on sale for less than $275 when you apply the additional 20% off discount.  This is a steal of a lifetime.  I'm sure you're entering in your credit card number right now.
CART THREE | SHOPBOP
I'll be honest.  I'm a big fan of fur.  Yes, I'm a pescatarian, but that doesn't mean I've signed up with PETA and live in a tree hut.  I love animals, trust me, especially polar bears.  I would save all the endangered/sheltered animals in the world if I could, but nevertheless, I like fur.  In order to not be the biggest hypocrite in the world, I've been out searching for the best faux-fur coats there is to find, and I think I may have found them.  Ladies and gents, I introduce the Unreal Fur Wanderlust Coat.  I have never purchased anything from this aussie brand, but Unreal Fur has been a leader in creating high-quality fashionable pieces that are vegan and animal-cruelty free.
This coat is on sale for half it's original price, and since I have Amazon Prime, I can get this coat with 2-day free shipping.
That's it for this edition of CYBER MONDAY.  Sign up with your email if you'd like to receive email notification on these CYBER MONDAY posts and other Kangthropologie updates.  Thanks for reading and happy shopping!