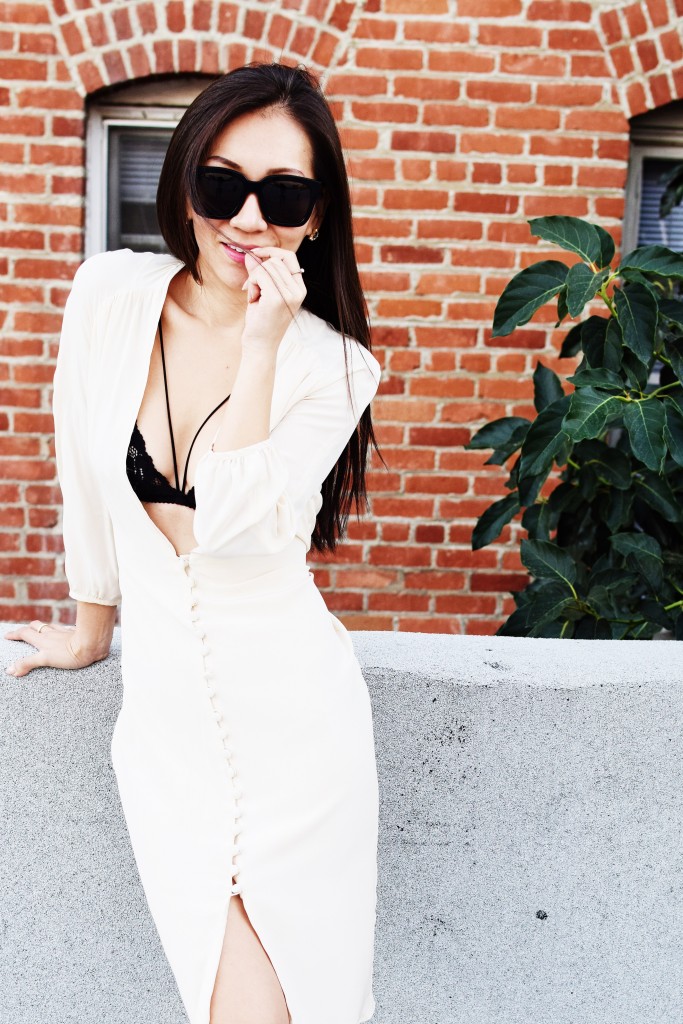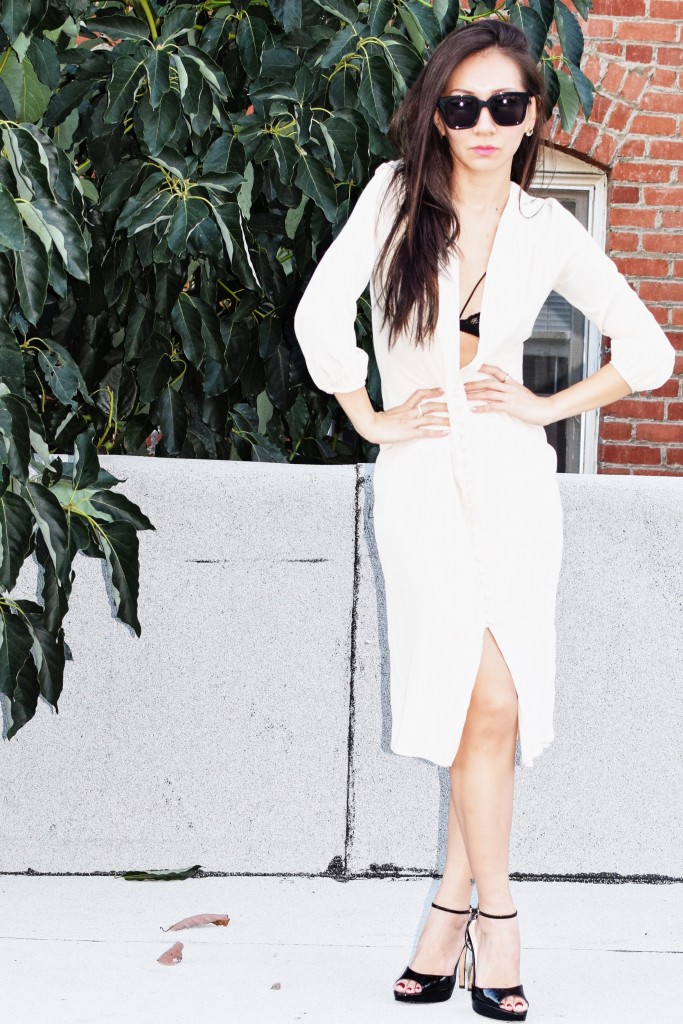 It's the weekend and hopefully all you ladies got to spend some quality time with your significant other.  For all the single ladies, and I mean me, we need to make sure that we are dressed to impress to catch that Bae, aka boyfriend.  To explain, a girlfriend recently told me it was "Bae Season" and that she needed to "Bae-Up".  (Huh?)  Had no idea what that meant until I put on this outfit and realized that it was going to be a date night.
This sexy little number is a Carmella Emeline Silk Dress in Magnolia that I got from a sample sale back in July this year.  I am so in love with this dress.  It does run a bit small on the hips, but I got a size 2 and plan on taking it into alterations to make this baby really rock.  The dress does come with an optional inner camisole, but I prefer to wear it without to show off it's deep plunging neckline.  The buttons on this dress give it an extra sex-kitten boost.  This dress also comes in the color black and is on sale at Revolve.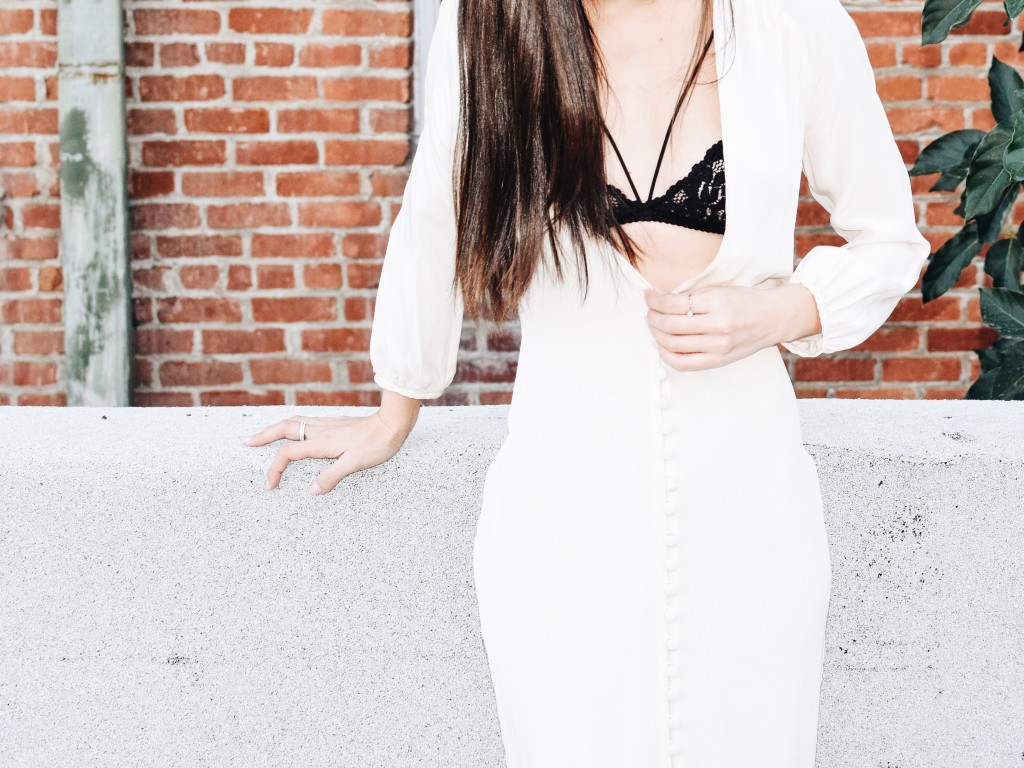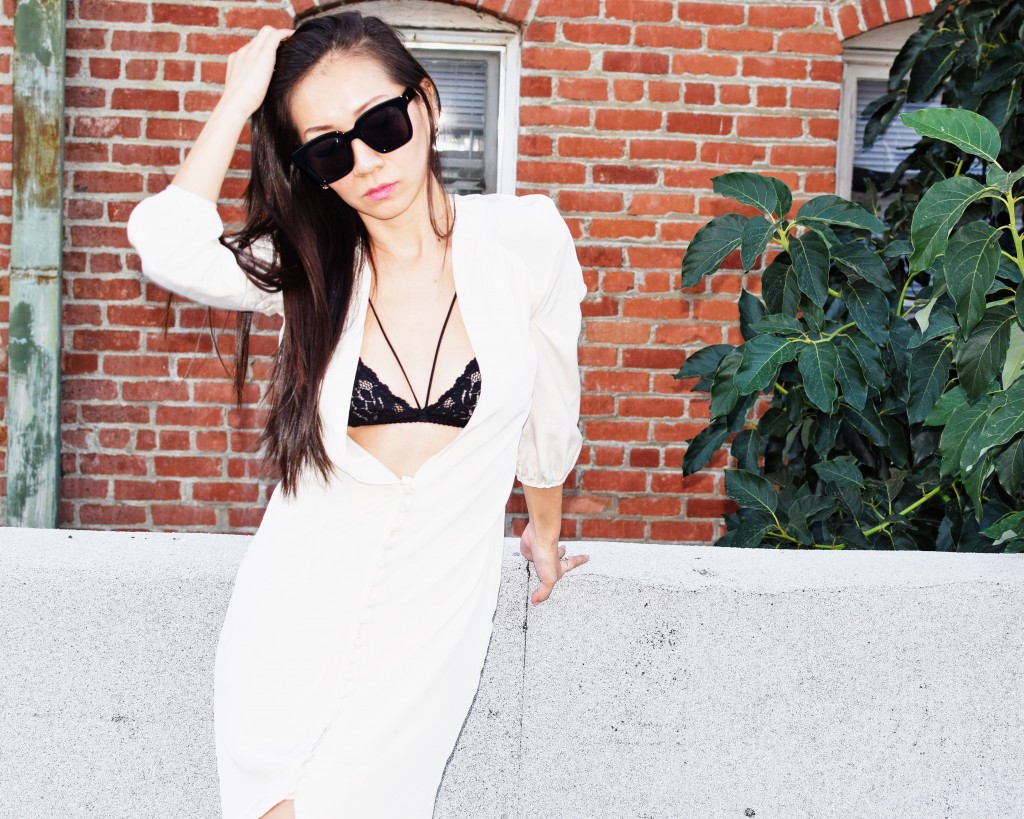 In order to really show off the sexiness of the dress, I put on a Free People Front Strap Triangle Bra in Black.  The front straps on this bra gives the neckline a distraction from the lacey, racy bra.  It's very in your face, so you can't be shy to show off some skin.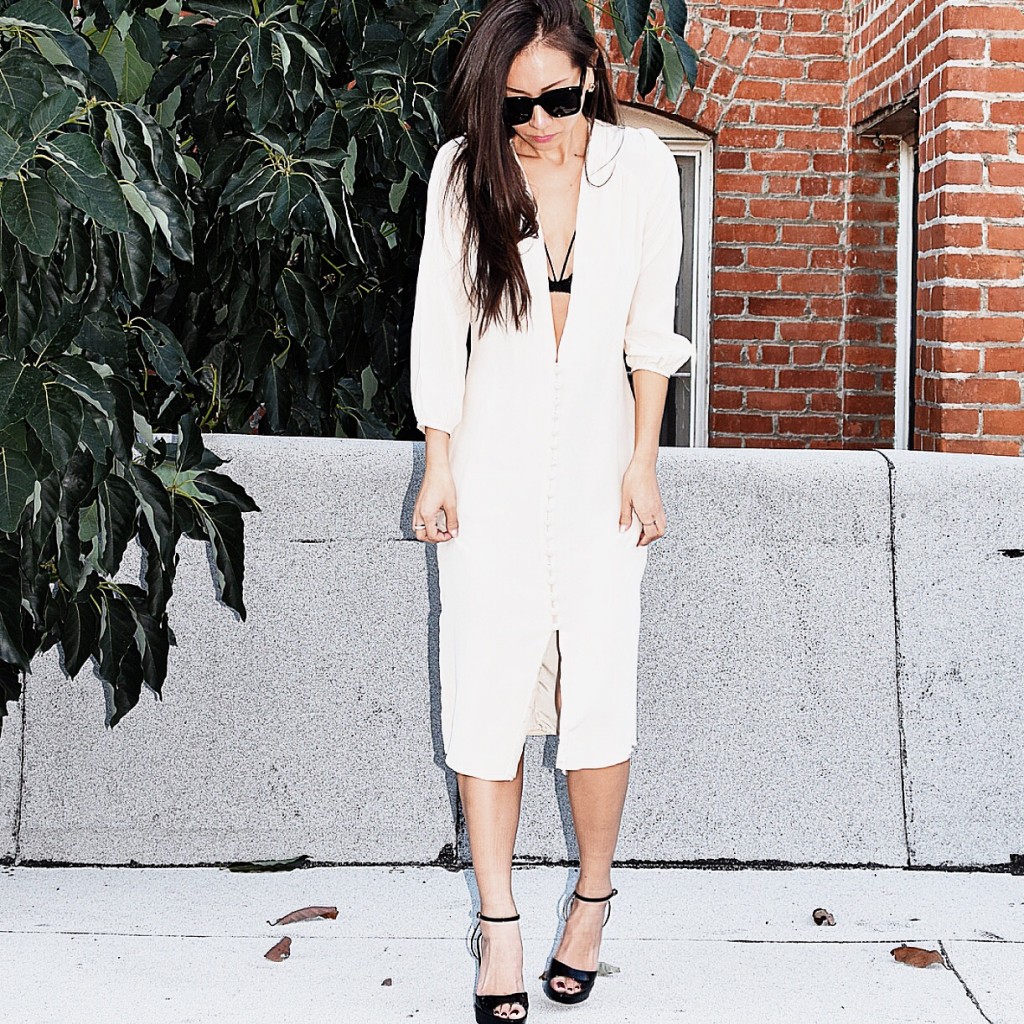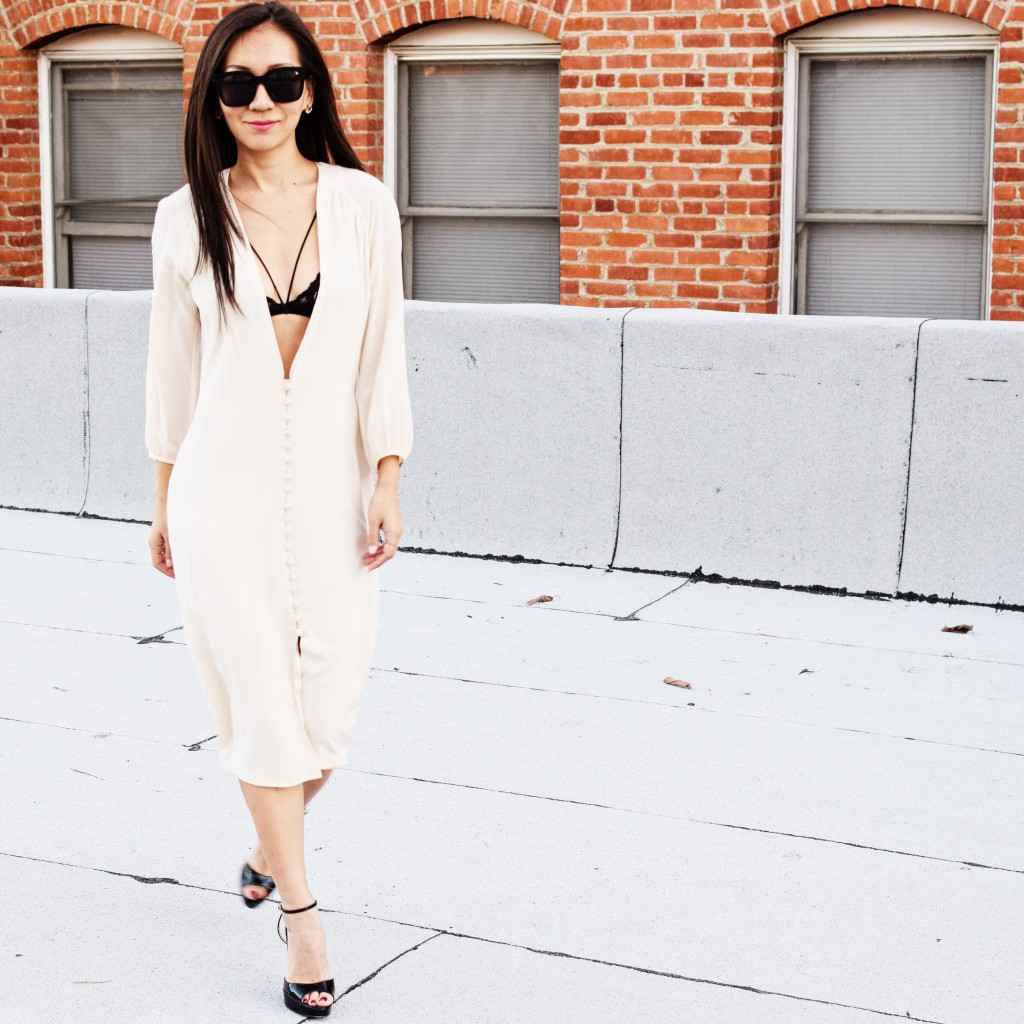 I have always been very bold and audacious with my fashion.  Even though this outfit shows off a lot of neckline and chest, I think the soft femininity of the silk, the buttons and the mid-length of the dress offsets the sexiness.  Don't you agree?  Love to know what you think of this outfit!
Gentle Monster Dreamer 01 Sunglasses /  J.Crew Earrings (sold out | similar look on sale) / Brian Atwood Delta Patent Platforms (from Net-A-Porter a SUPER long time ago)
Photographed by Kelsey Morris