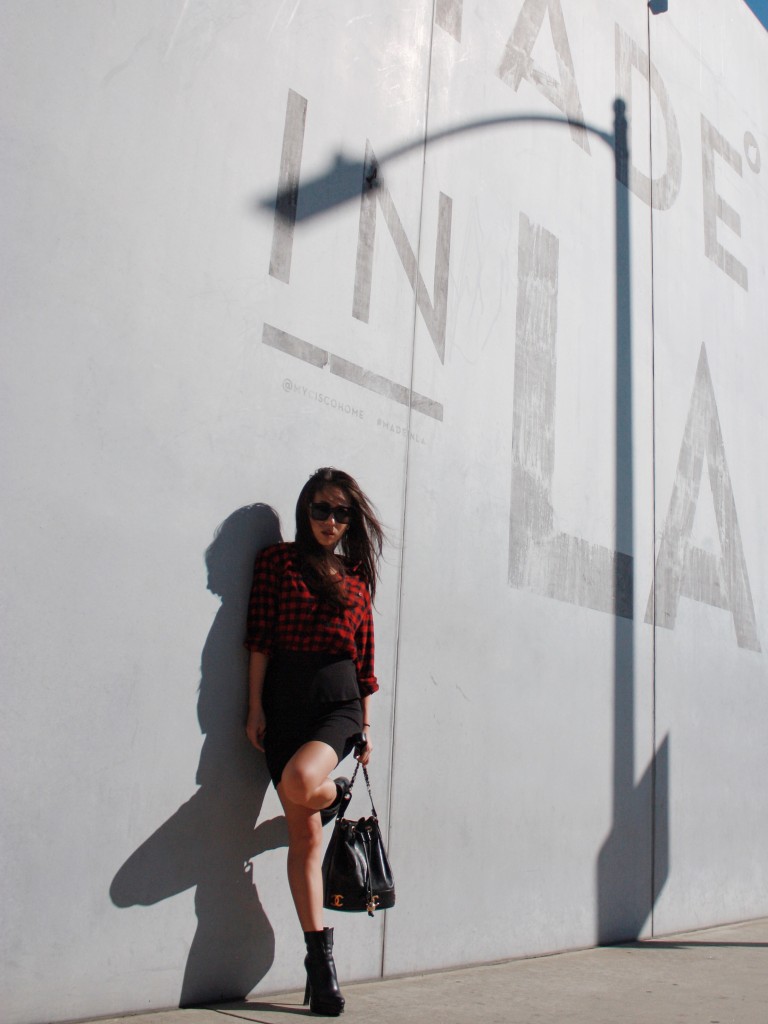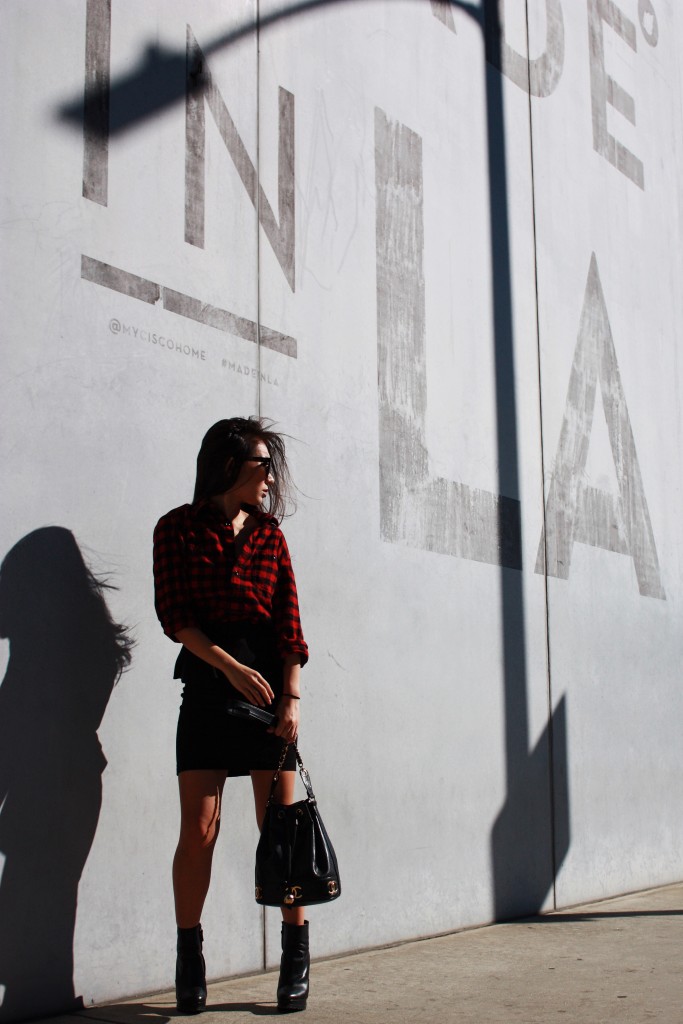 Since moving to Los Angeles six years ago, I've come to adapt myself to her weather, her food, and mostly her fashion.  Her style is always trendy, but casual enough that you don't feel threatened.  As most commercial casting breakdowns would put it: attractive, yet approachable.  This might not be true for everyone, but that's how I've come to interpret LA fashion and that's how I've come to style and dress myself.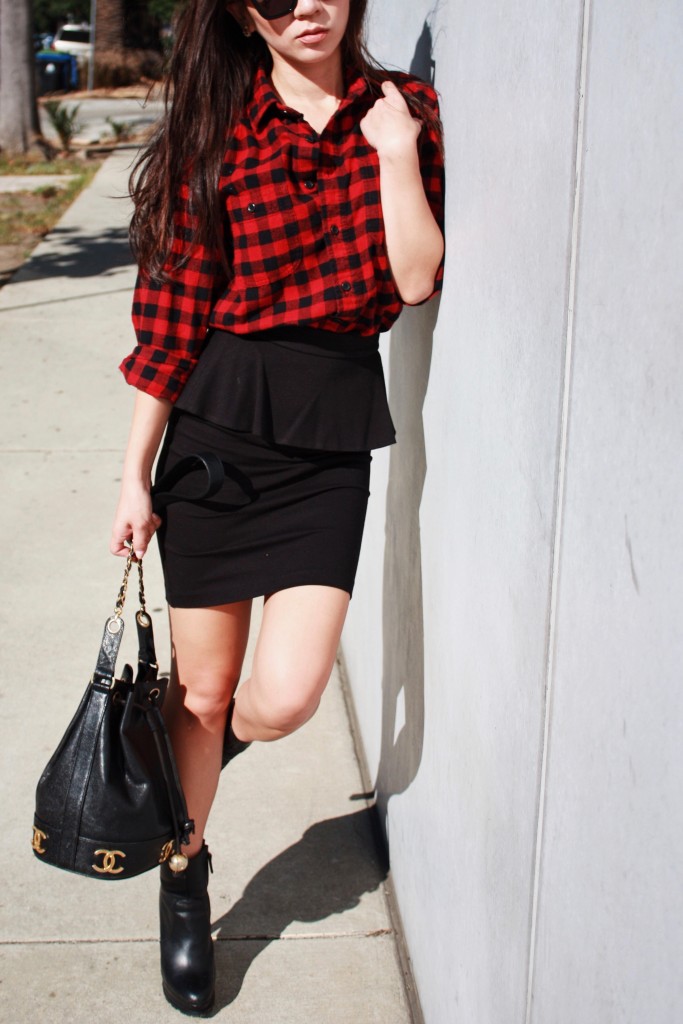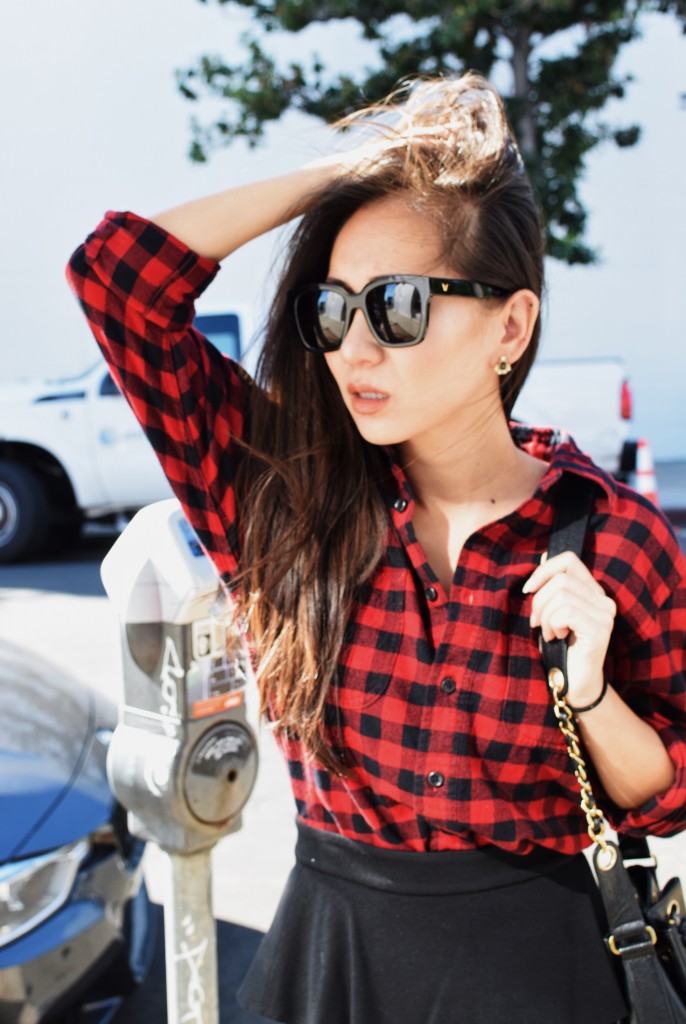 My ratio for dressing is 1:1.  For every one fancy/trendy item, I pair it with one casual/classic item.  So, if I'm wearing a cute peplum pencil skirt, then I'll offset it with a casual plaid top.  This black and red checkered long-sleeve flannel is from the mens department of Uniqlo.  I got this from an Uniqlo store in Shanghai, China and their sizing is very different than the stores in the States.  The women shirts in China are much smaller and slimmer, and I wanted a shirt that had a more boyfriend feel than a little child.  I am wearing a size Small and it definitely has a lot of room and length.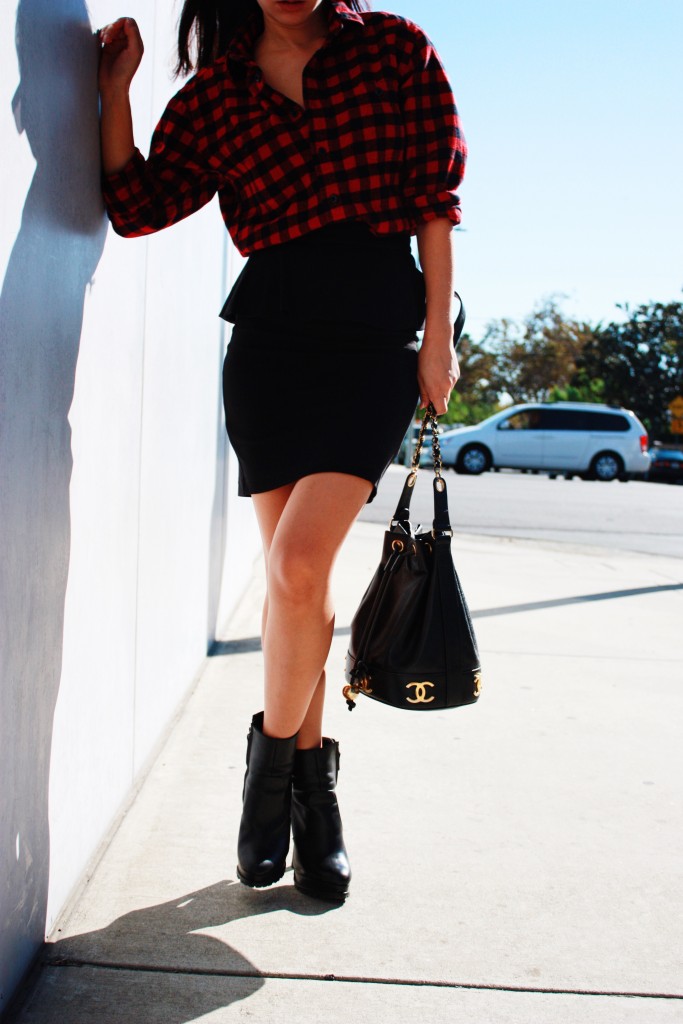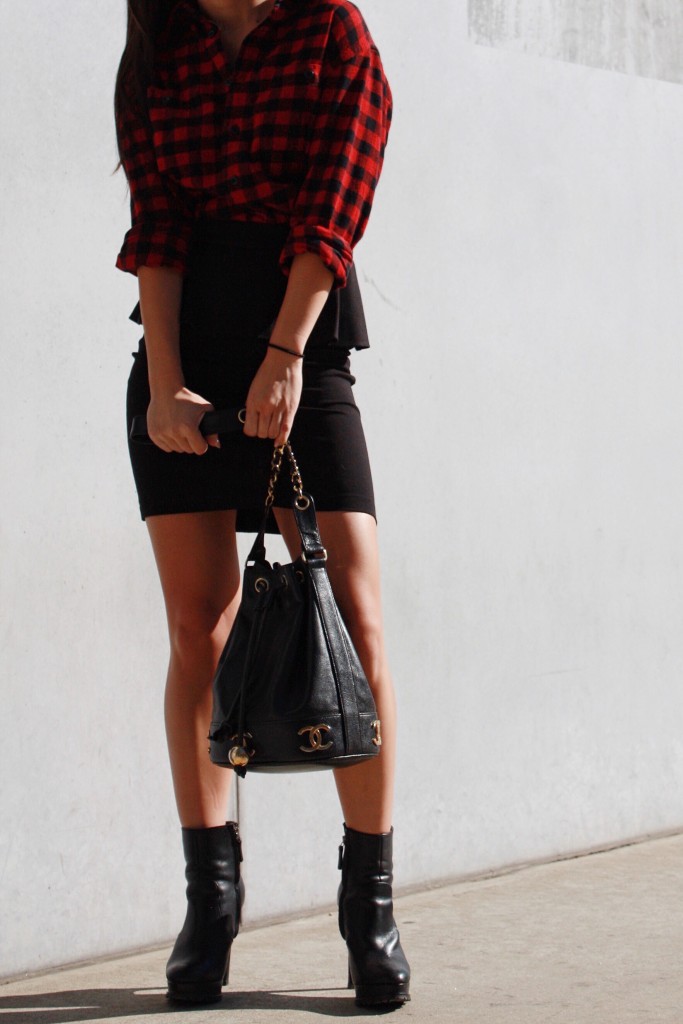 I just adore this Alice + Olivia Natasha Peplum Pencil Skirt.  1) The ponte jersey fabric is soft and has just enough stretch to let you walk with ease.  2) The peplum gives the pencil skirt a flirty, fun look.  Unfortunately, this style is currently sold out, but I did find it in the color Hot Pink.  Here are other similar looks:
Nasty Gal Nana Judy Slit Up Peplum Skirt
Lovers + Friends Wishing Peplum Skirt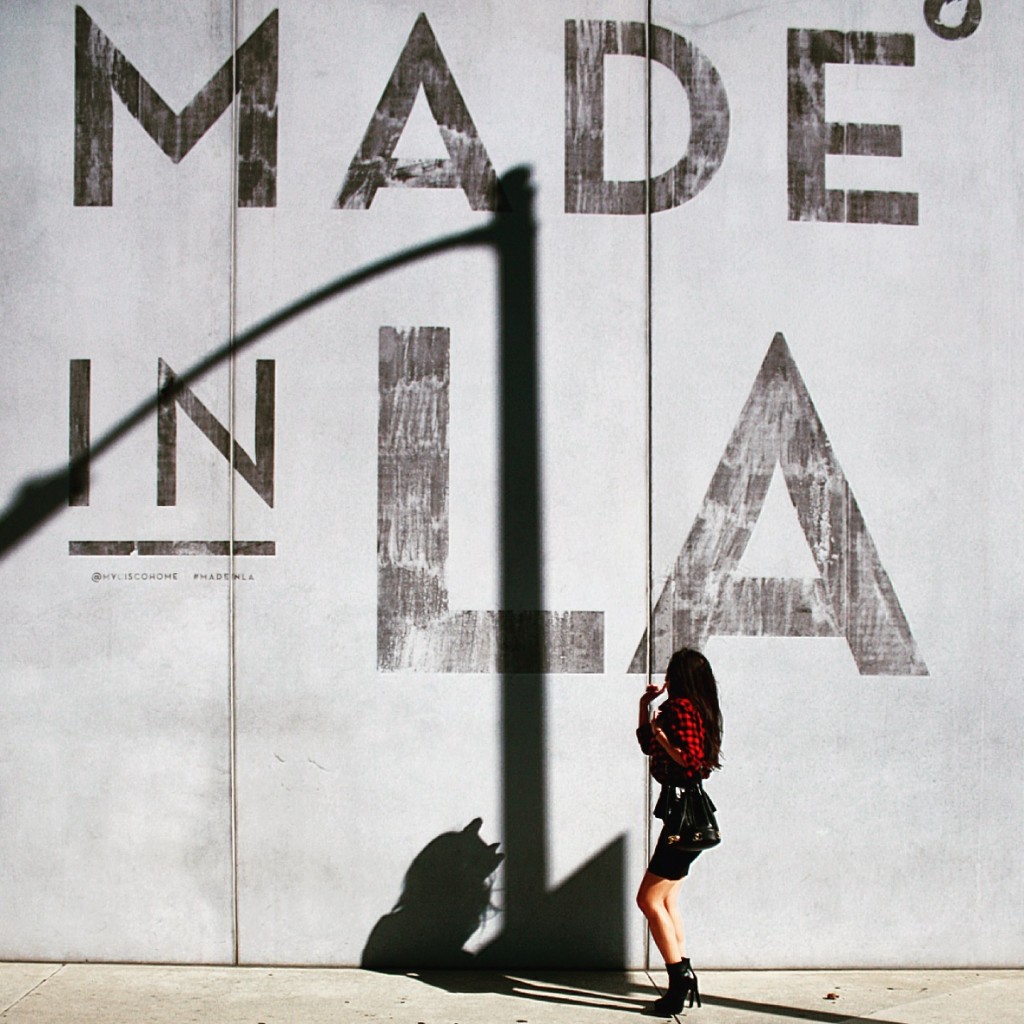 It has been an exciting first two months for KANGTHROPOLOGIE, and I'm anxious to see where it goes from here.  Thank y'all for reading and I'm always available for any comments, suggestions or questions.  Have a great weekend!
Vintage Chanel Caviar CC Drawstring Shoulder Bag / Gentle Monster Dreamer 01 Sunglasses / Zara Leather Platform Ankle Boot (sold out | similar look on sale) / J.Crew Earrings (sold out | similar look on sale)
Photographed by Felicia Bade
Hair and Makeup by Felicia Bade