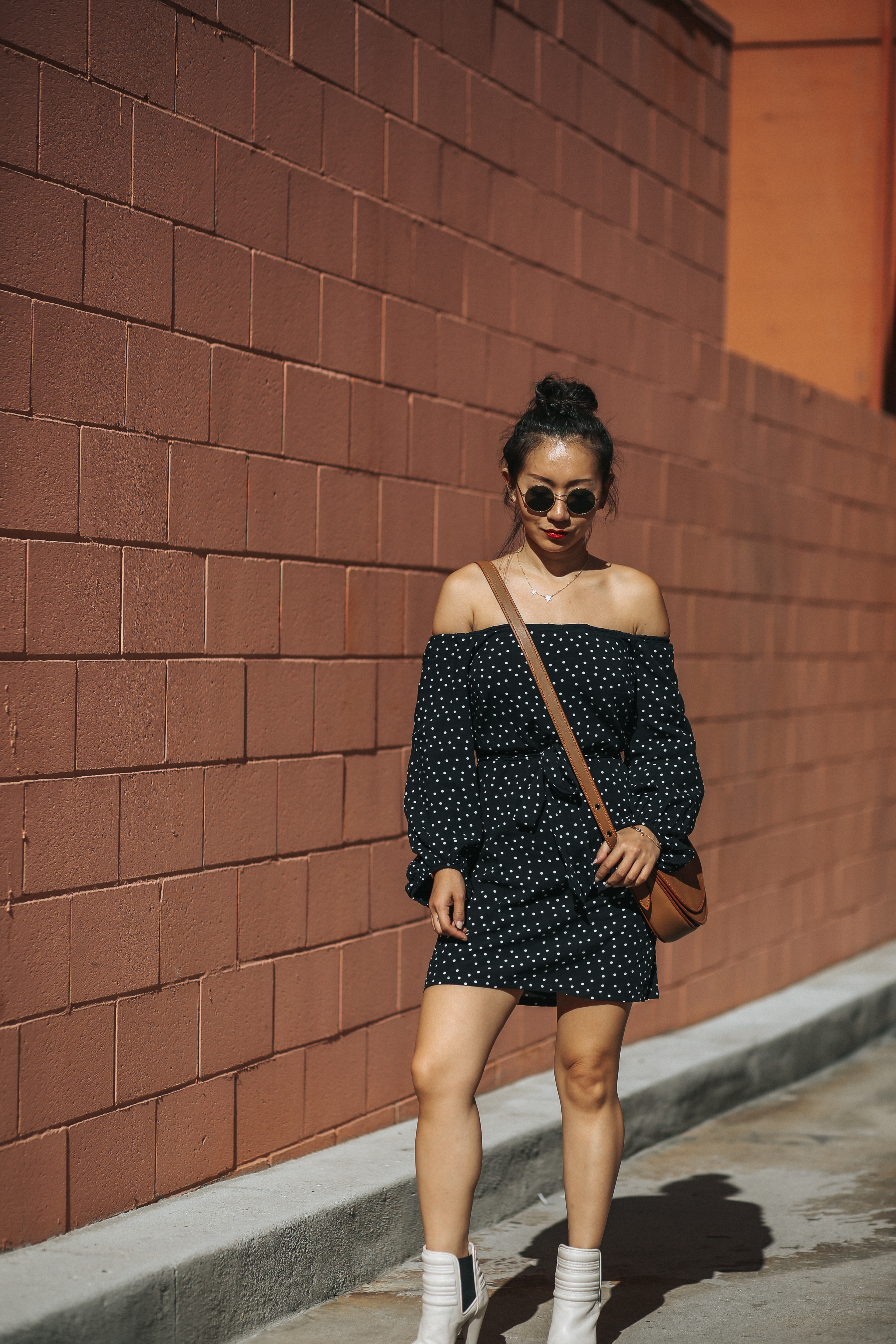 White ankle boots.  They're all the craze this season.  I want them.  You want them.  We all want them.  I wish I could say I came up with the trend two years ago, which was when I purchased these IRO boots you see me wearing in the pics, but I'm just following the white rabbit down the rabbit hole.
I like that the ankle boot style is what's popular because white knee high boots can look very go-go dancer slash an extra parading around in an Austin Powers film.  Forever 21 made a fabulous faux leather boot this season, and it caught like a wild forest fire.  Needless to say, other brands caught on and now Sam Edelman and Jeffrey Campbell are also in the game.  Their prices are obviously higher than Forever 21, but I'm sure the fit and quality will compensate for the price difference.
Here are my favorite white ankle booties of the season:
Are there other fall trends this season that you're in love with?  I'll be showing off some crushed velvet and holiday wear soon.  Be sure to subscribe to my blog to get first notification of a new blog post, updated sales and sample sales.  Thanks for reading!
Dress: Bardot / Boots: IRO (sold out | similar look) / Sunglasses: Illesteva / Bag: Coach / Necklace: Gorjana / Bracelet: Gorjana / Watch: Mockberg
Photographed by Stefanie Meier