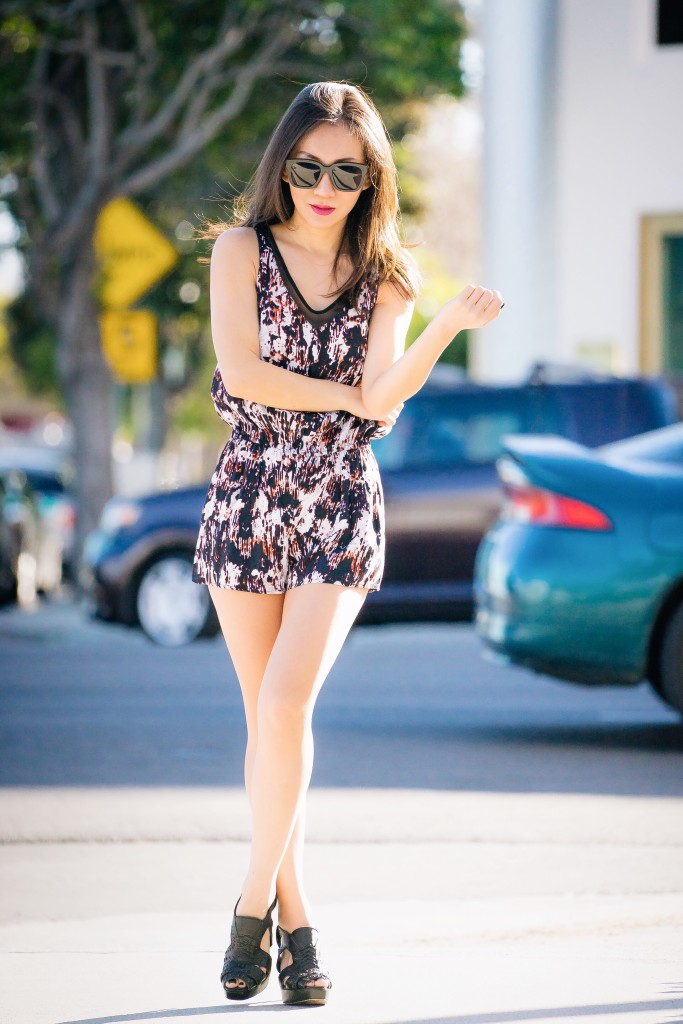 You know what makes me happy?  Great weather, witty chats, puppies, and rompers/jumpsuits with prints that pop.  I probably have at least twenty to thirty rompers/jumpsuits in my closet right now, but I am always happy to add another to the collection.  My go to places for affordable rompers are Urban Outfitters, Forever 21, and Zara.  But, if I don't have a strict budget, then I like to shop Free People, Planet Blue, or Revolve.  I have decided to pull out one of my oldie but goodie rompers from UO, and I couldn't be happier to wear it out and show it off.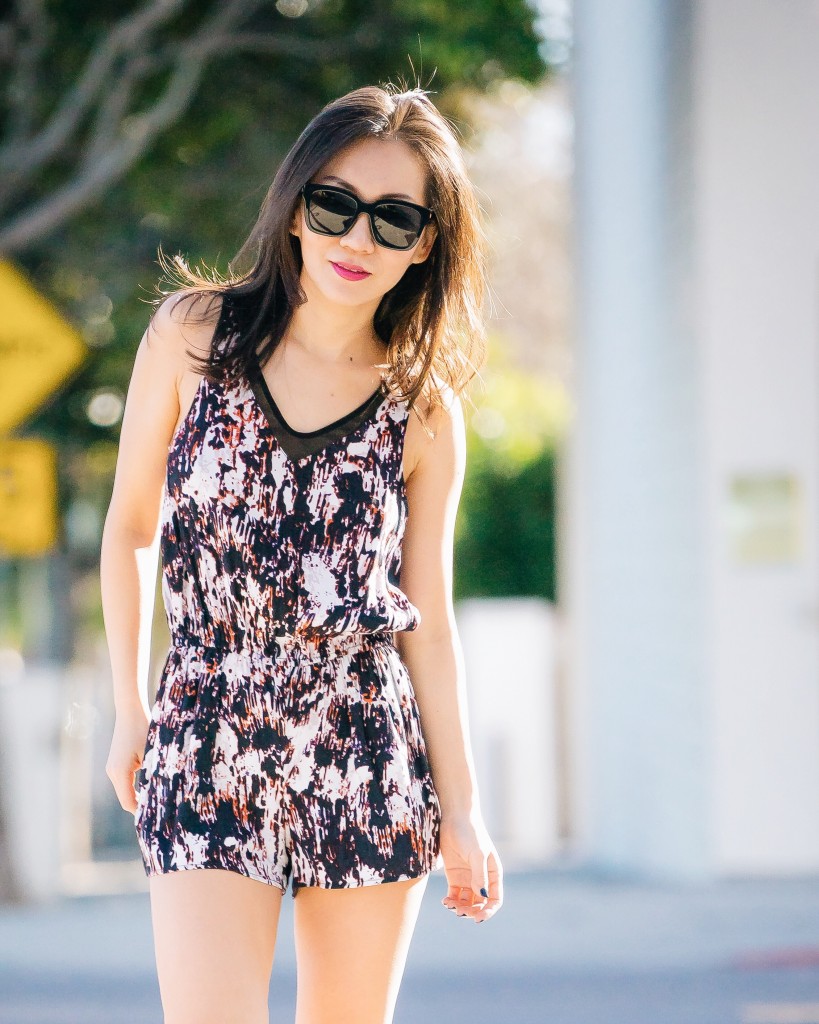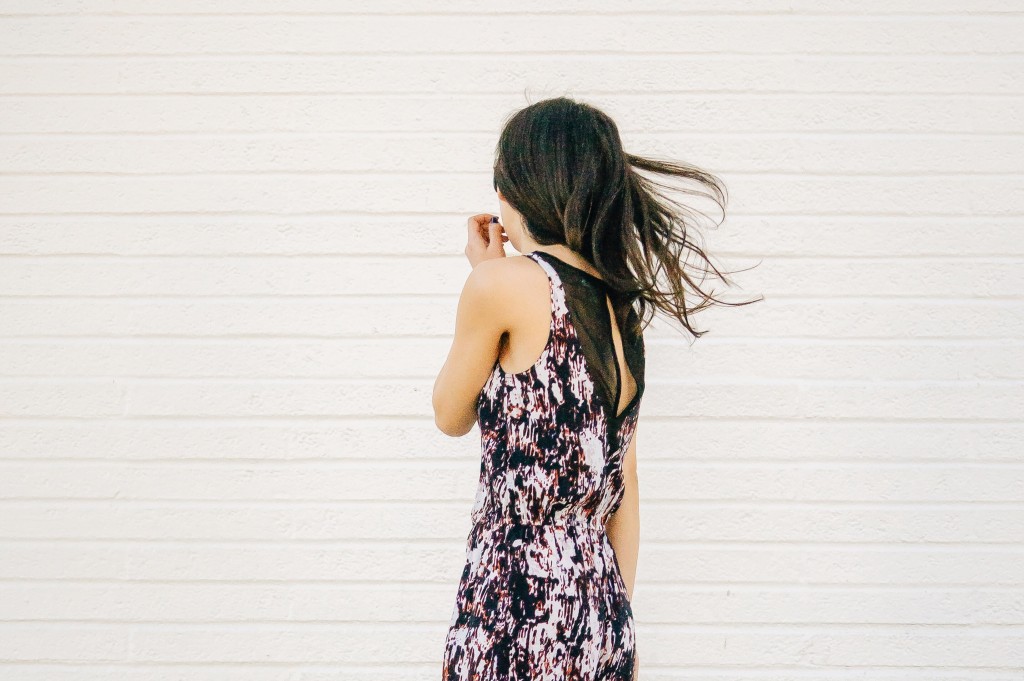 I am wearing a Silence + Noise Printed Mesh Back Romper that I got a few years ago.  I mentioned in the post, BASICS that I recently did a spring clean out of my closet.  This romper is one of the items I have decided to put in my "sell" pile.  I hate to part with it, but I need to make room for more spring goodies that are in my CYBER MONDAY shopping carts.  I also listed a few other items in my Depop Shop.  Feel free to contact me if you have any questions about any of the items I listed.  Here are some of my favorite printed rompers this spring:
Kimchi Blue Anita Ruffle-Front Skort Romper in Black Multi (on sale)
Ecote Charlotte Plunging Long-Sleeve Romper in Blue Multi (on sale)
Lucca Couture Silky Open-Back Romper (on sale)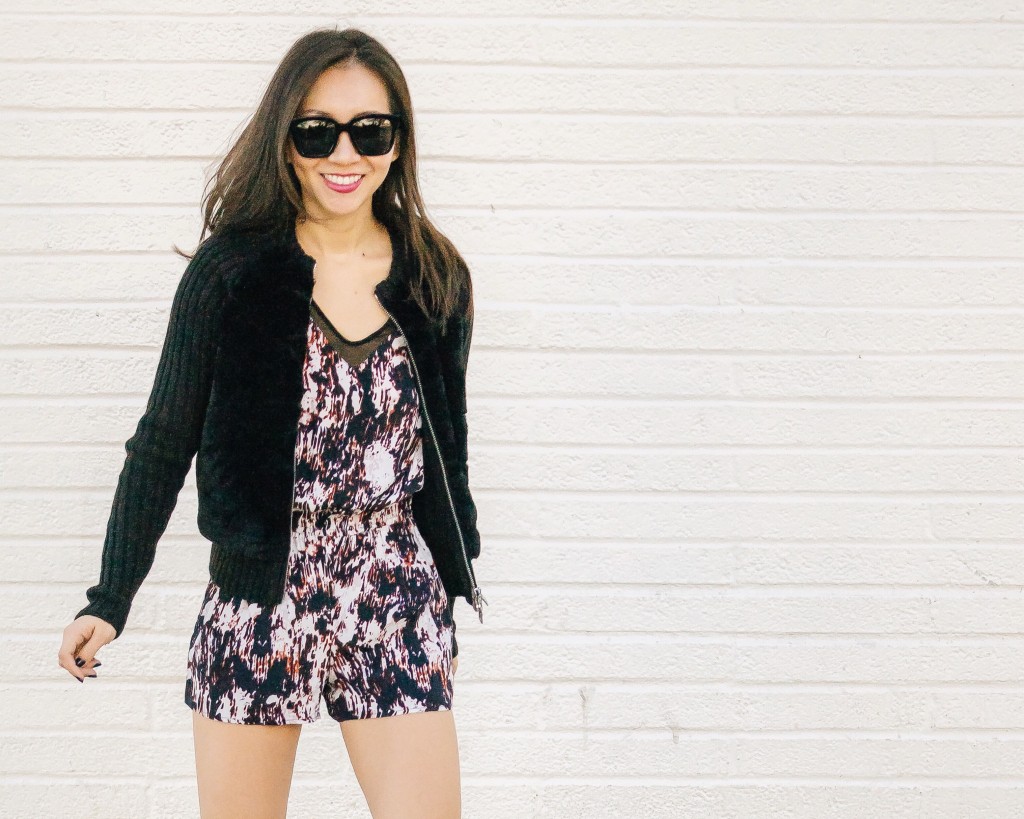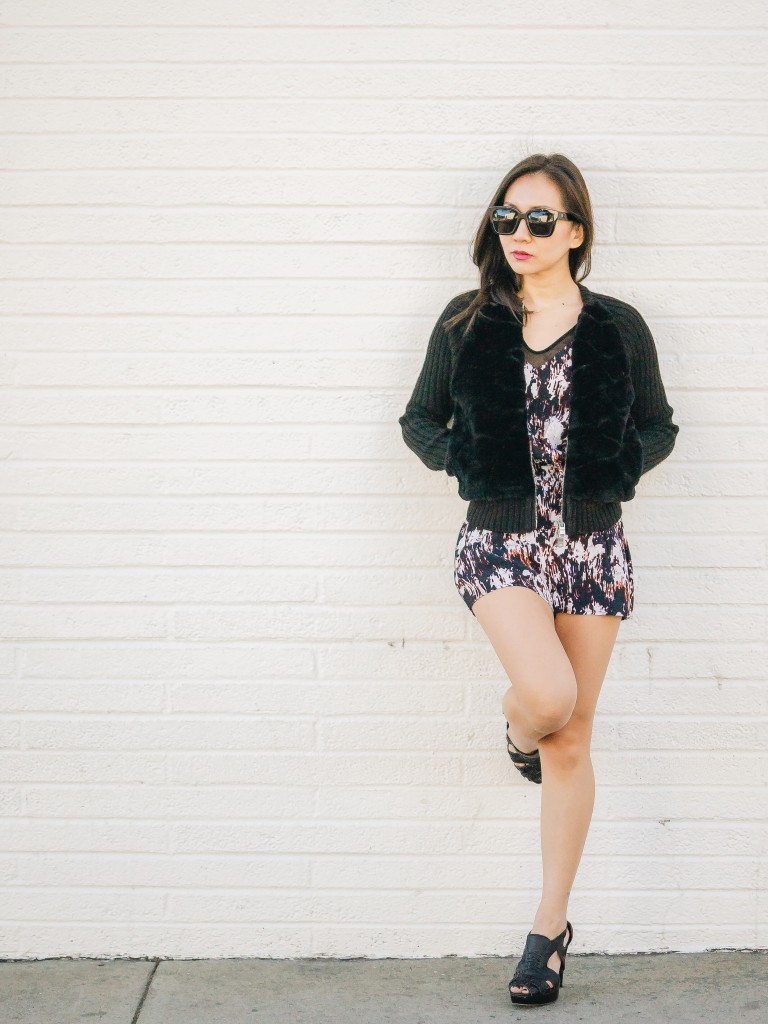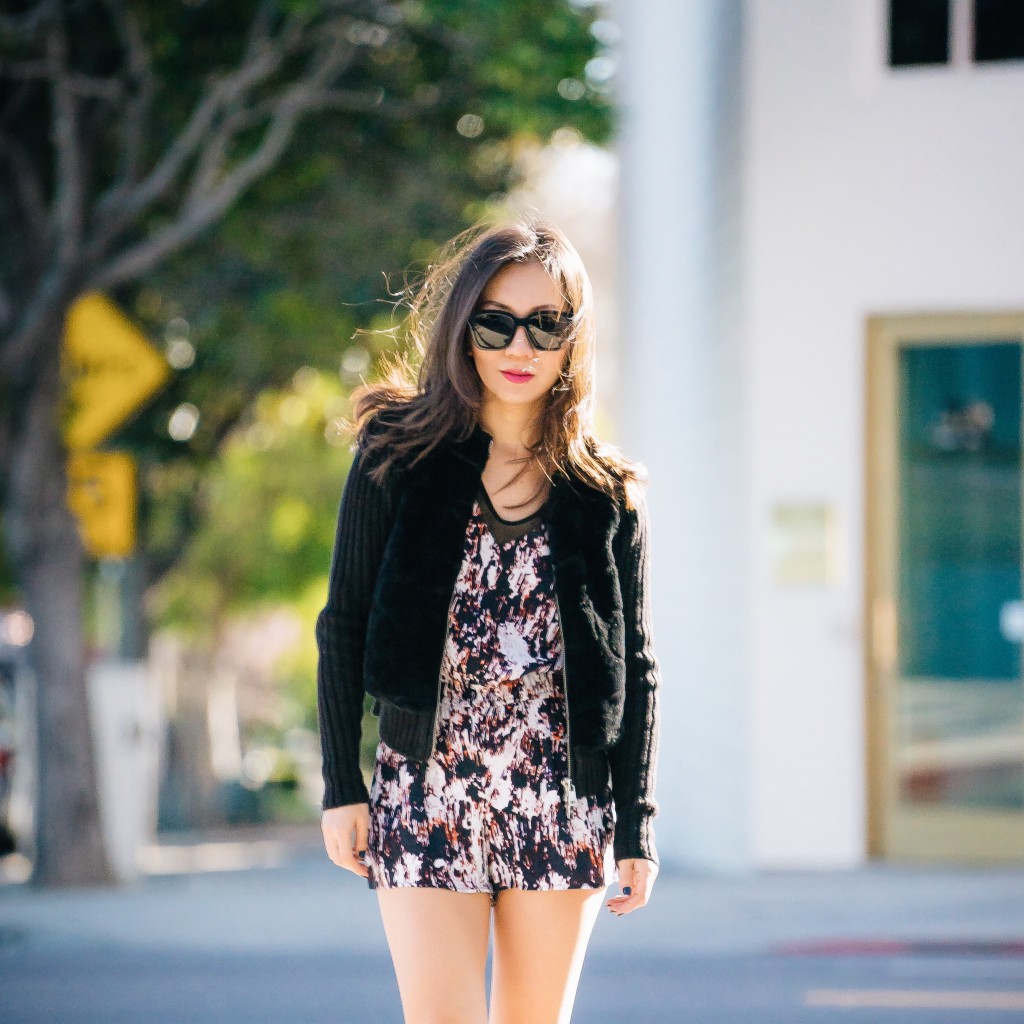 Even though the weather has been great during the day in LA, it's still chilly at night.  I have a tendency to "forget" my jacket at home when I go out during the day, and by night I have to buy a new jacket/coat just to stay warm.  Whoopsie.  Here I'm wearing an A|X Faux Fur Bomber Jacket I purchased two years ago.  It really keeps me warm when the temperature drops down to 60s and I'm still in a sleeveless romper.  Here's a similar look that's on sale.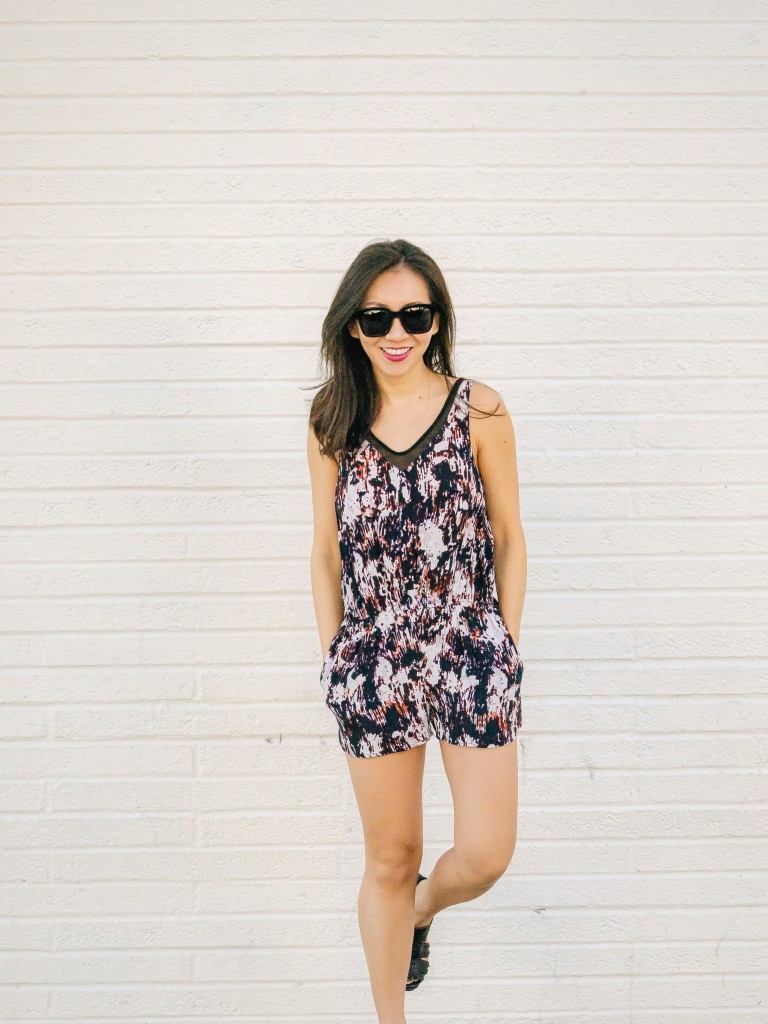 Jeffrey Campbell Hatcher Platform Sandals / Gentle Monster Dreamer 01 Sunglasses
Does anyone celebrate Lent?  If so, what did you give up?  I once gave up carbs and thought I was going to die.  Haha!
Photographed by Larry Wong