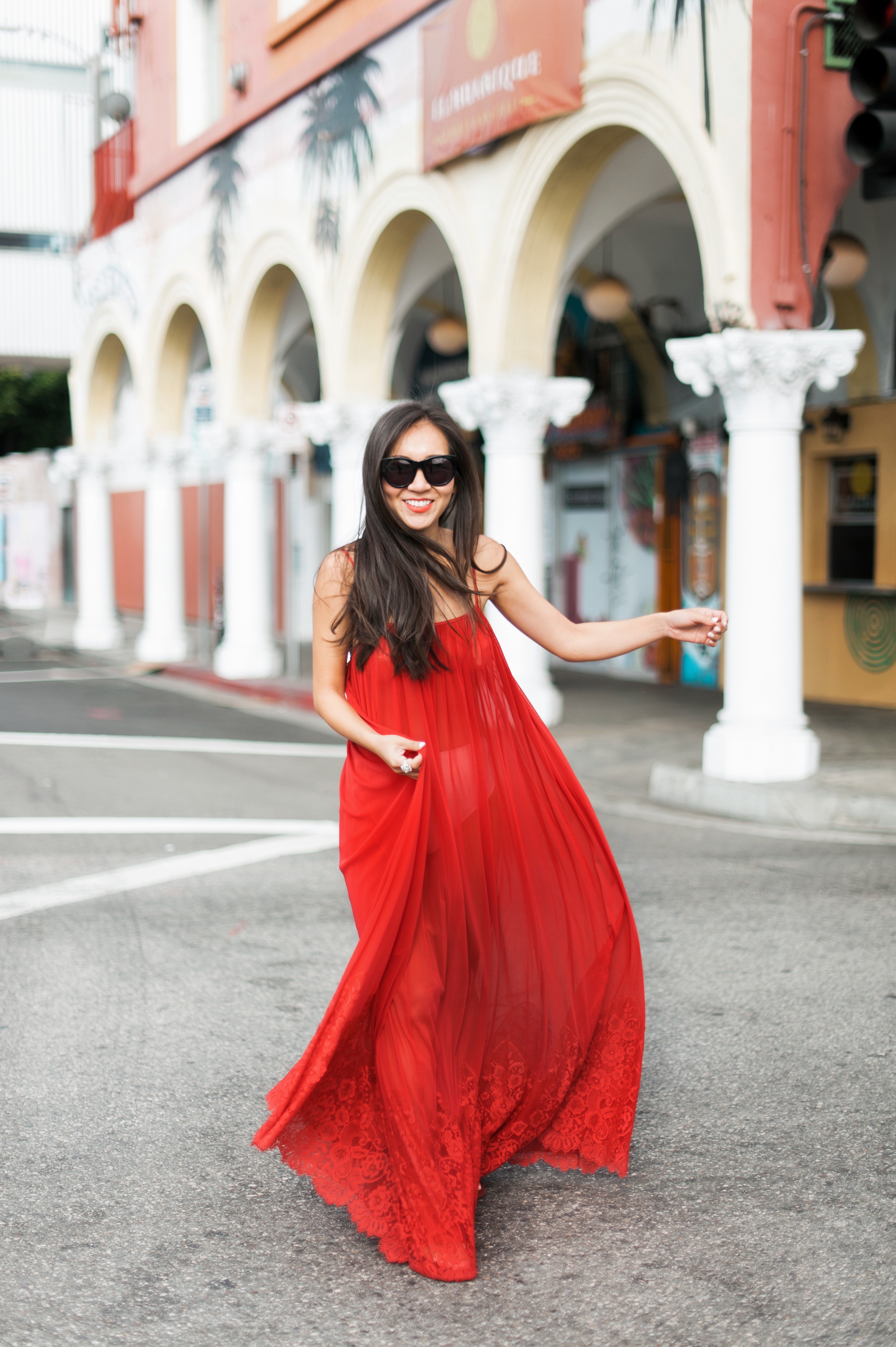 Last month when I attended my brother's wedding in Shanghai, my mother repeatedly, (and I use this adjective with the strongest sense), requested that I start dressing more conservatively.  I'm not sure if it's a cultural difference or a styling discrepancy, but my mother HATES it when I don't wear a bra.  I'm not exposing myself in public per se, but I would be lying if I said you wouldn't see a nip or two when it gets cold.  So yes, ladies and gentlemen, this is our topic of discussion today.  Not so much a bra versus no bra mentality, but whether the SoCal show-more-skin sense of fashion works outside of…well, SoCal.
I have no qualms with women, (or men), that like to show of their bodies.  I Iive in Los Angeles.  This is the mecca of hot bods.  I'm not one to judge because I like wearing low cut back tops/bodysuits with no bra.  I like wearing cute high-waist underwear underneath a see-thru dress, (as exhibited in my photos).  But if I were to take this fashion to Dallas, Atlanta, or Chicago, would I be stoned by the public?
Perhaps not to that extreme, but I would definitely get a some glancing and glaring looks.  So how does one wear SoCal fashion in other parts of the US where it may be more conservative without losing your sense of style?
Personally, I think sexy trends can be taken in dosages, and it doesn't have to be one extreme or the other.  It all depends on your surroundings: the people you're hanging out with and the location setting you're at.  You can always layer your bodysuit with a jacket or save that see-thru dress for a pool party.  However, at the end of the day, it's all about confidence.  Regardless of your where you're at in the world, if you wear something sexy or shows off skin, people WILL look.  It's up to you to decide whether or not you like that kind of attention.  If you want it, flaunt it.
I know for a fact that I dress and style differently when I go home to Dallas.  I start thinking J. Crew and colorful sweaters.  With all this said, I would really like to hear from those of you that live, (not from), in middle America.  How do you style your For Love and Lemons or Blue Life pieces?  Do you wear low back tops with or without a bra?  Let me know because I'm actually really curious!  Thanks for reading and I hope everyone has a safe and fun 4th of July!  Happy Birthday America!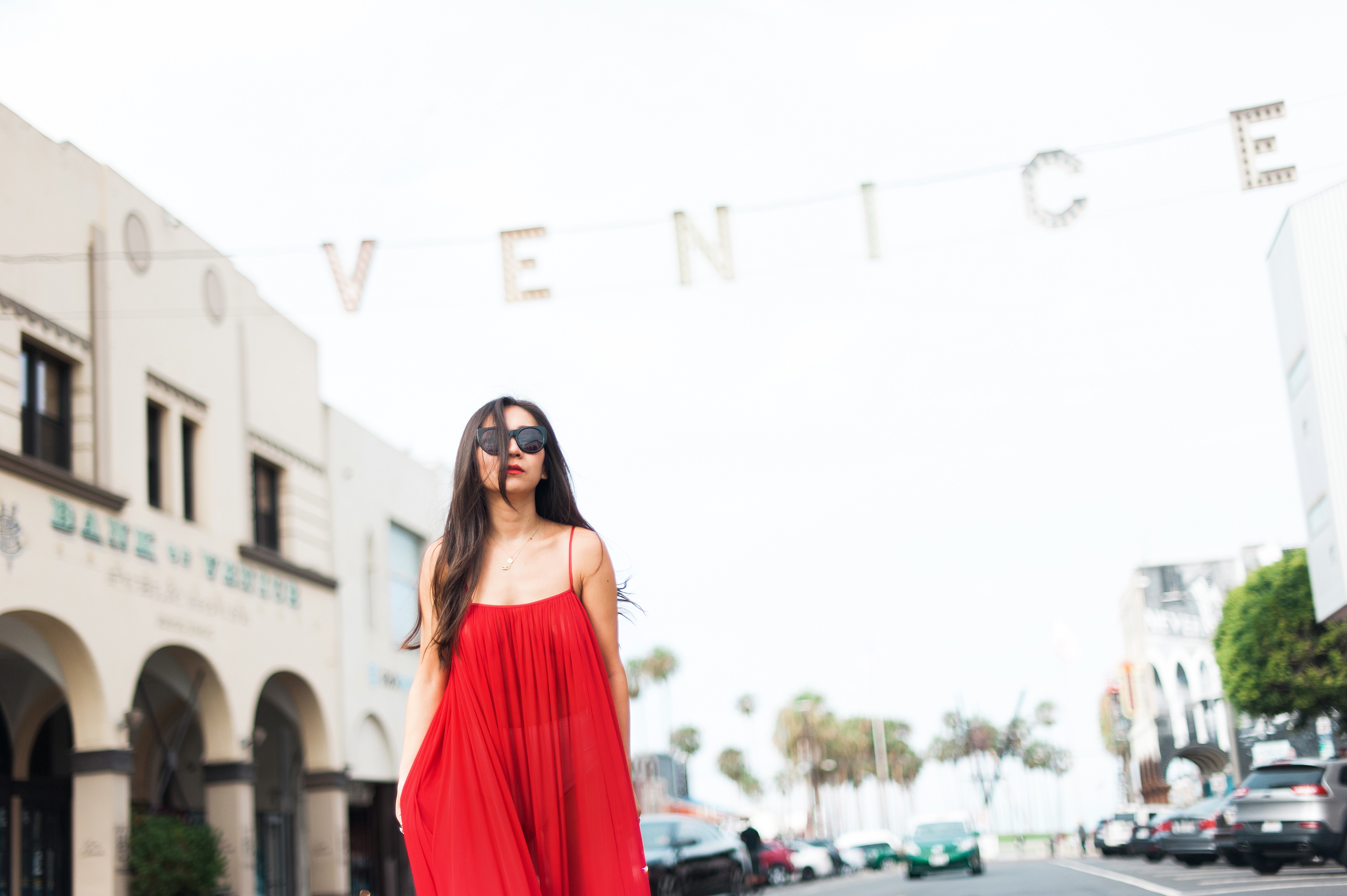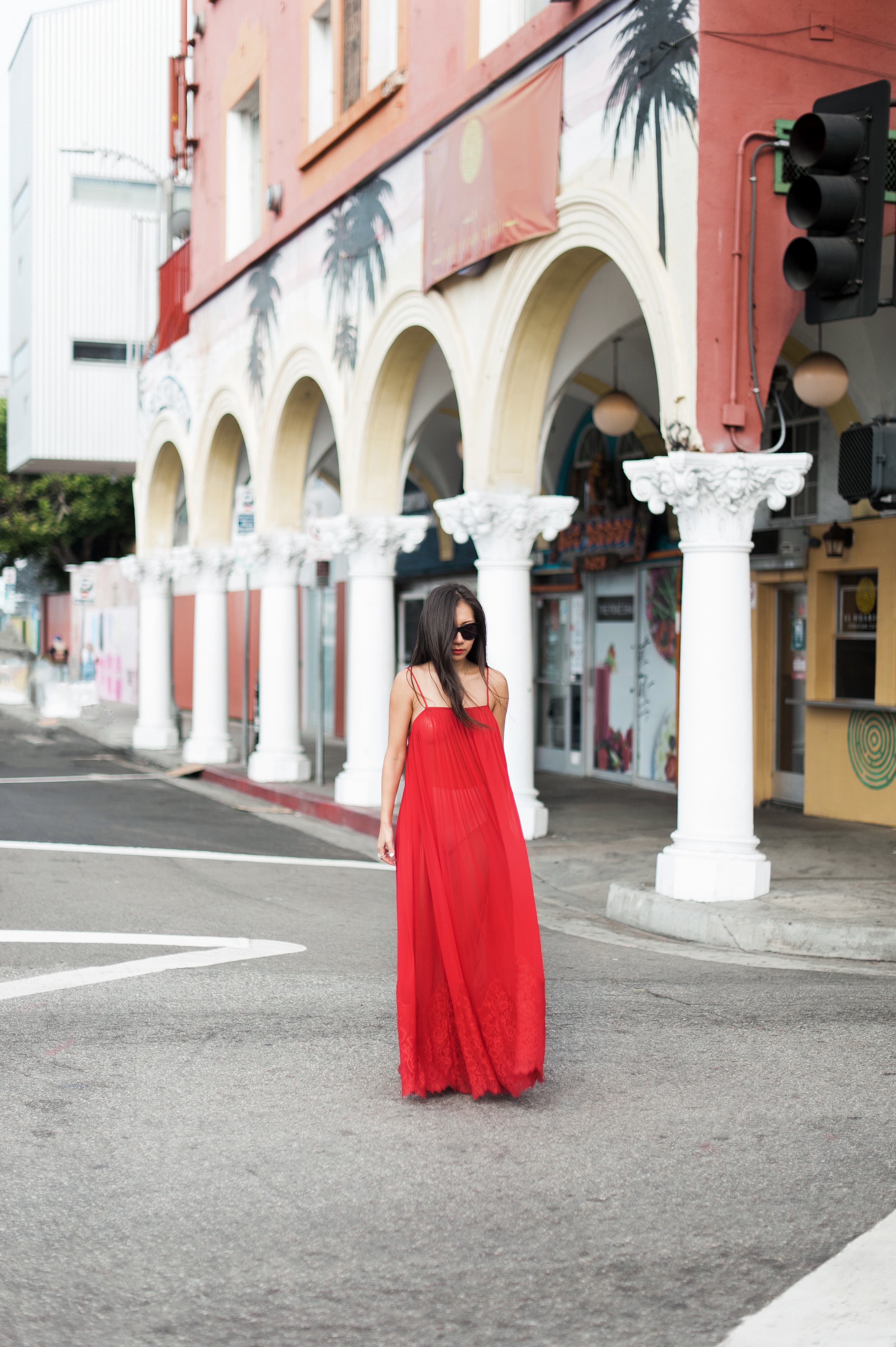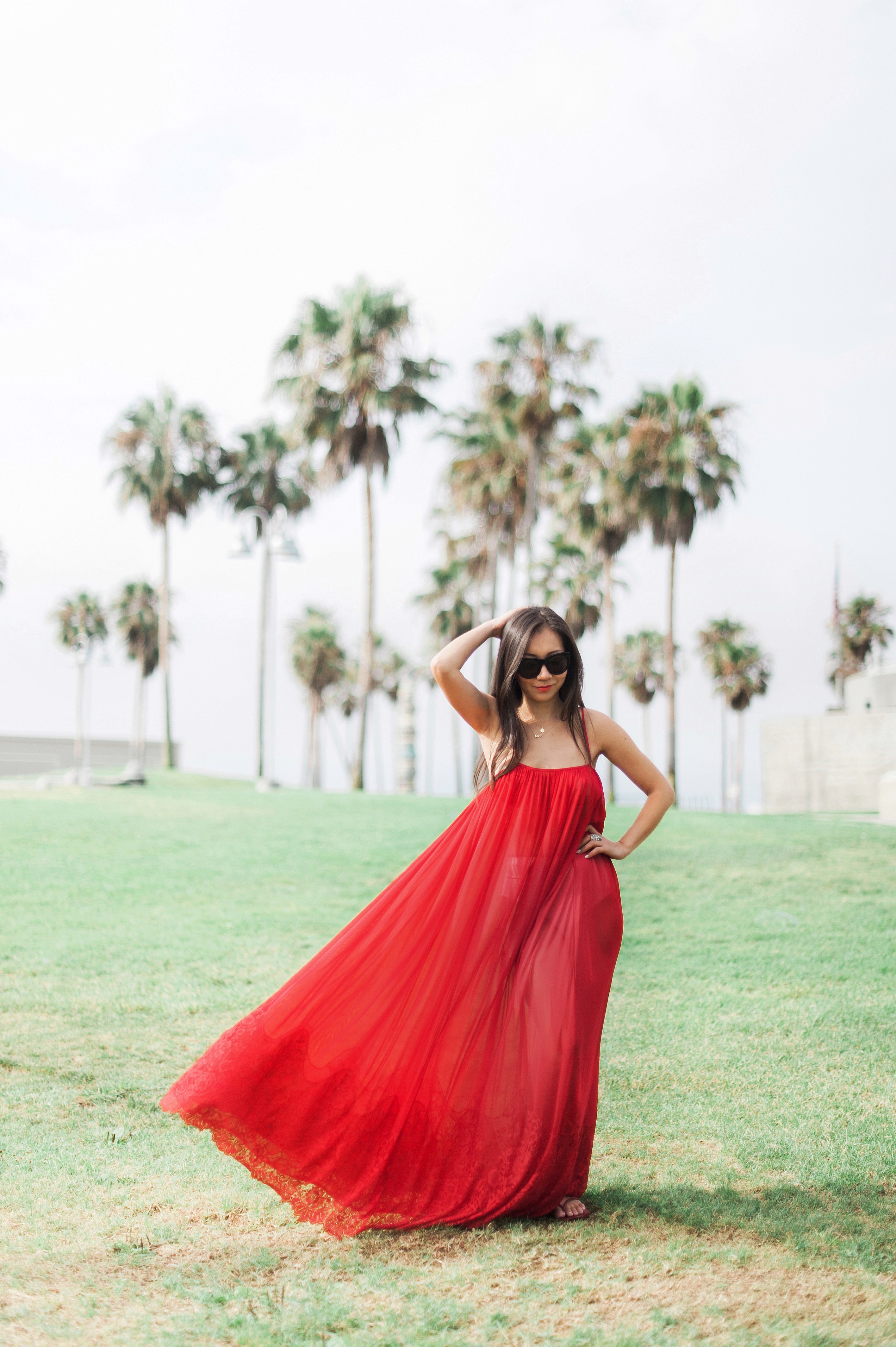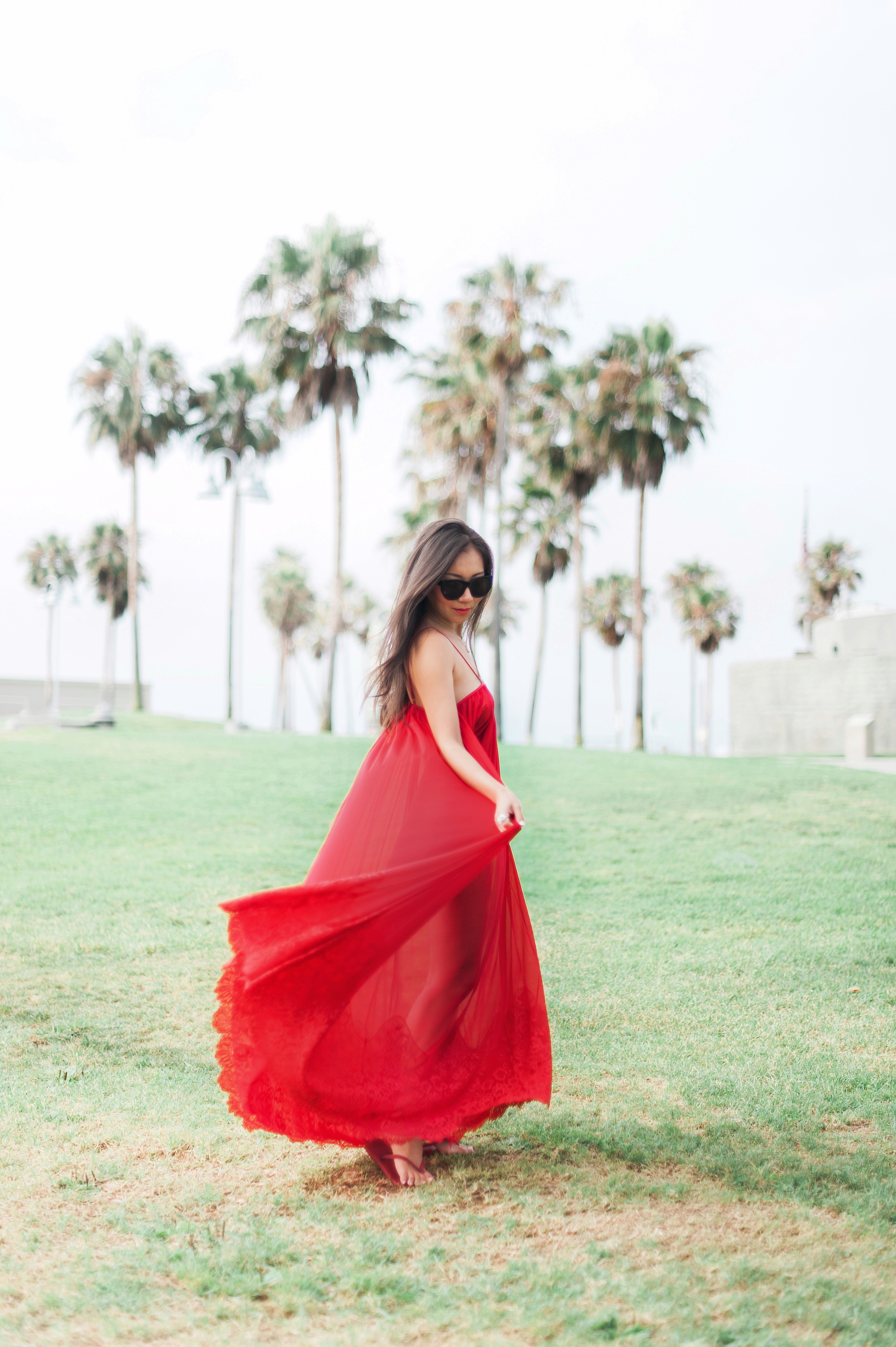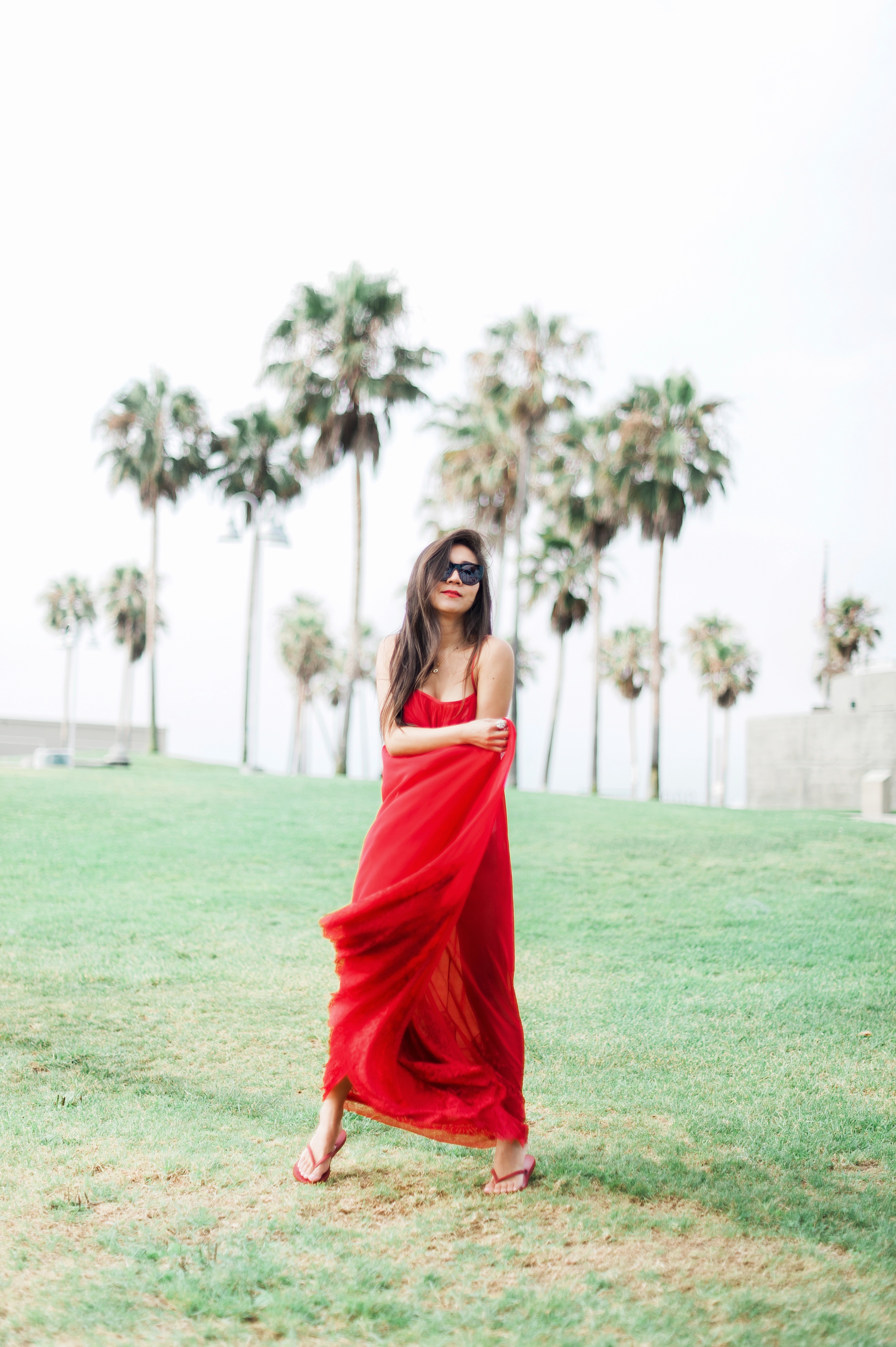 Dress: Hot-As-Hell / Flip Flops: Havaianas / Sunglasses: RAEN (featured in The Zoe Report Summer 2017 Box of Style) / Necklace: Adore Jewelry / Necklace: The Brave Collection (featured in The Zoe Report Summer 2017 Box of Style)
Photographed by Laci Havens