Hello everyone and welcome to KANGTHROPOLOGIE!  This is officially my very first post on my very first blog.  I decided to start this blog because I love fashion.  I love fine clothing.  I love to shop, and apparently I'm pretty good at it.
I came from a corporate sales background and had a very high, stable income.  But six years ago I decided to move to Hollywood to pursue my dream of acting and left my high salary job.  I'm now what you would call, "a starving artist".  Still, my love for quality clothing didn't change, so I learned to adapt.  I started to shop sample sales and the sale section of online stores.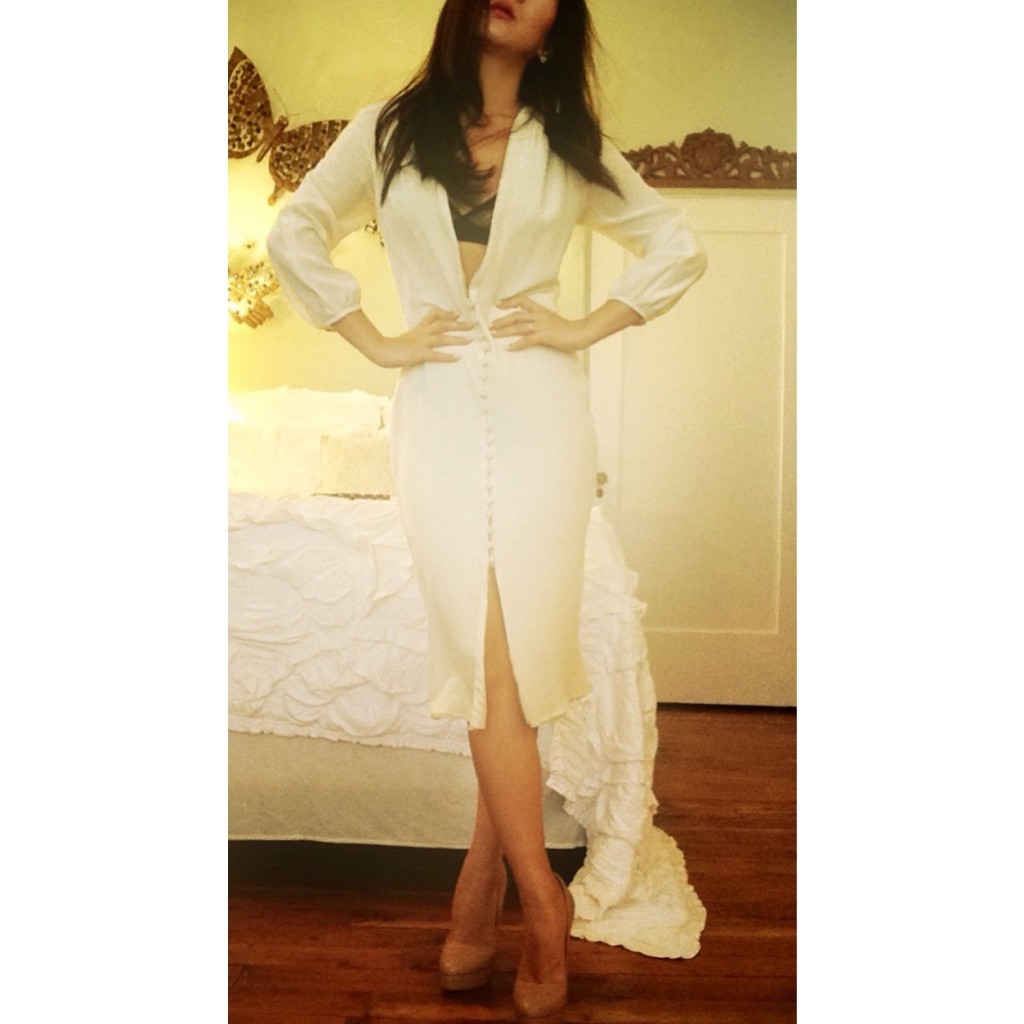 I figure most fashionistas know about these great finds, but it turns out that even my fashionable friends and family members were always shocked when I would find a super cute A.L.C. top for $30 (original price $285) online or this Carmella Emeline silk dress that I'm wearing for $100 (original price $538) at a sample sale.
So after much prodding, I decided it was time to blog about my fashion discoveries and conquests.  I follow in the footsteps of the many fashion bloggers that are already out there, but to only spend a fraction of what they may have spent, (assuming the items they blog about are purchased and not sponsored).
Thank y'all for reading!
**Disclaimer: A lot of the sales are quick, short and location oriented.  Depending on where you live and what size you wear, you may find that a lot of the items I am able to locate are sold out, no longer available in your size, or the prices have changed.  Please check back often for information about SALES.
I model all my clothes and have posted my measurements in the ABOUT section in case you ever wonder how the sizes vary.