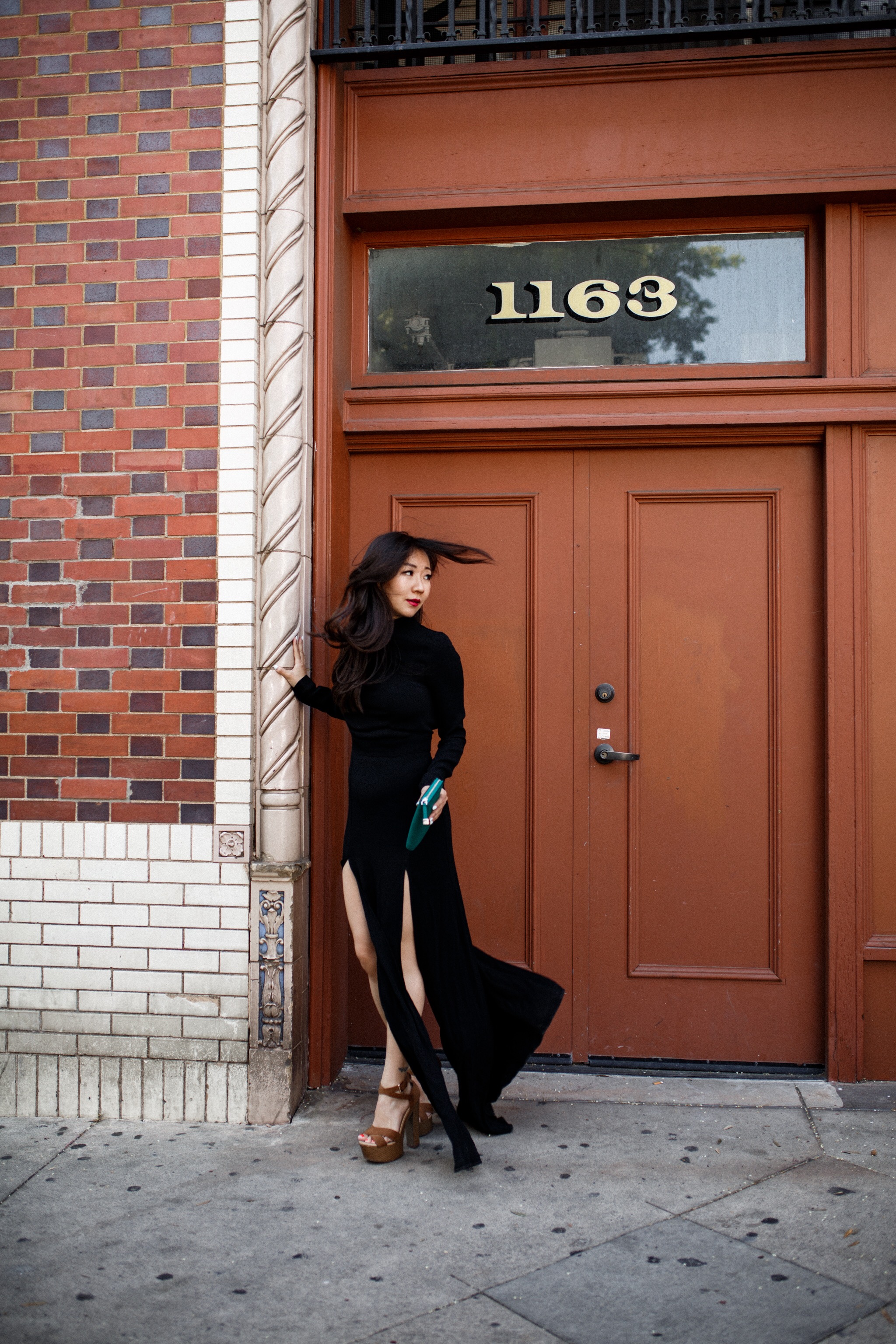 My little brother is getting married.  Yes, my brother who is 5 years younger than me, is getting married before me.  #Storyofmylife.  However, don't expect me to go down without a fight and show up in a conservative Chinese wedding appropriate dress.  I expect to walk into this wedding with a POW.  My sister, who is much older and wiser, said to me that this is not my wedding and that it's not always about me.  She told me to just show up and let the bride shine.  Ha!  That's what amateurs say when they don't know how to dress.  (Just kidding!)
But seriously, at what point is your dress too much and overshadowing the bride?  You have to understand, this will be a Chinese wedding in Shanghai, China.  We are not talking about your SoCal boho fun wedding.  My mom has friends that don't believe ladies should drink out of a water bottle or chew gum, (both of which I do often).  However, my inner fashionista says I still have to show up and shine, which is why I have selected a few evening dresses that are wedding guest appropriate, culturally appropriate, and still says WOW:
These dresses I've selected show only one major part of skin, but is covered everywhere else.  I think that's fair play.  Show legs, but cover up the neck and arms.  Show neck and shoulders, but cover up the legs.  There's got to a balance to a wedding guest dress.
I already know I'm going to be bombarded by the tirade of women who are concerned for my marital lifespan or lack there of, but no worries, this Flynn Skye dress should do the trick.  Hopefully they'll be so distraught by the open back of this dress and forget about why I'm yet to be married.  #Fingerscrossed!
Dress: Flynn Skye (sold out | similar look) / Shoes: Forever 21 (similar look) / Wallet Clutch: Armani Exchange
Photographed by Mire Yang