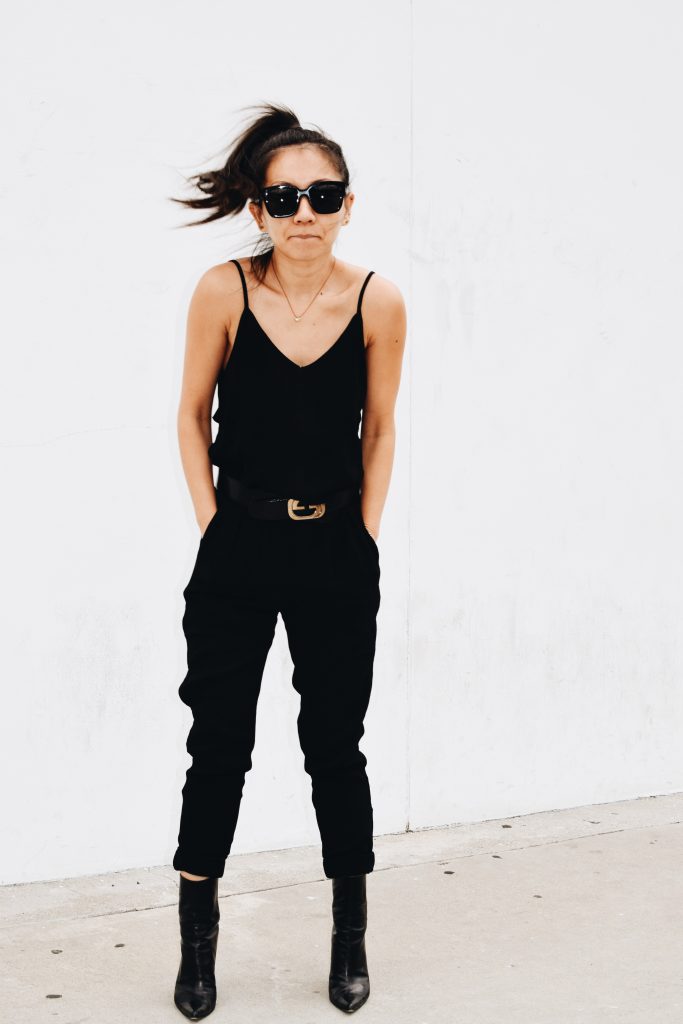 Los Angeles.  Pull yourself together.  What is up with this weather?  It's chilly and dreary and we are in the month of May.  Where is my sunshine?!  Weather like this makes me want to go back to the basics.  Nothing like a good all-black outfit to get me acclimated.  My current vibe: monochrome and chic.
I've recently teamed up with LA Made after featuring their swag High-Low Muscle Tee on a recent post (see LA MADE).  It made perfect sense to sport their Hillary Strappy Tunic with the Elijah Trouser in this weather.  This tunic is sooo sexy.  It has a high-low hem, which flows in the back if you choose to wear untucked.  I also love the detailed chain hook tie in the back.  The trouser actually comes with the same chain hook tie belt, but I opted to switch it out with a vintage Gucci belt.  Ladies, (and gent?), we are back to black again.
Gentle Monster Dreamer 01 Sunglasses / Stuart Weitzman pointed-toe boots (no longer available | similar look on sale)
Is anyone else in SoCal actually enjoying this cool weather before we get hit with the heat that is imminent?
Photographed by Laurie Douglas