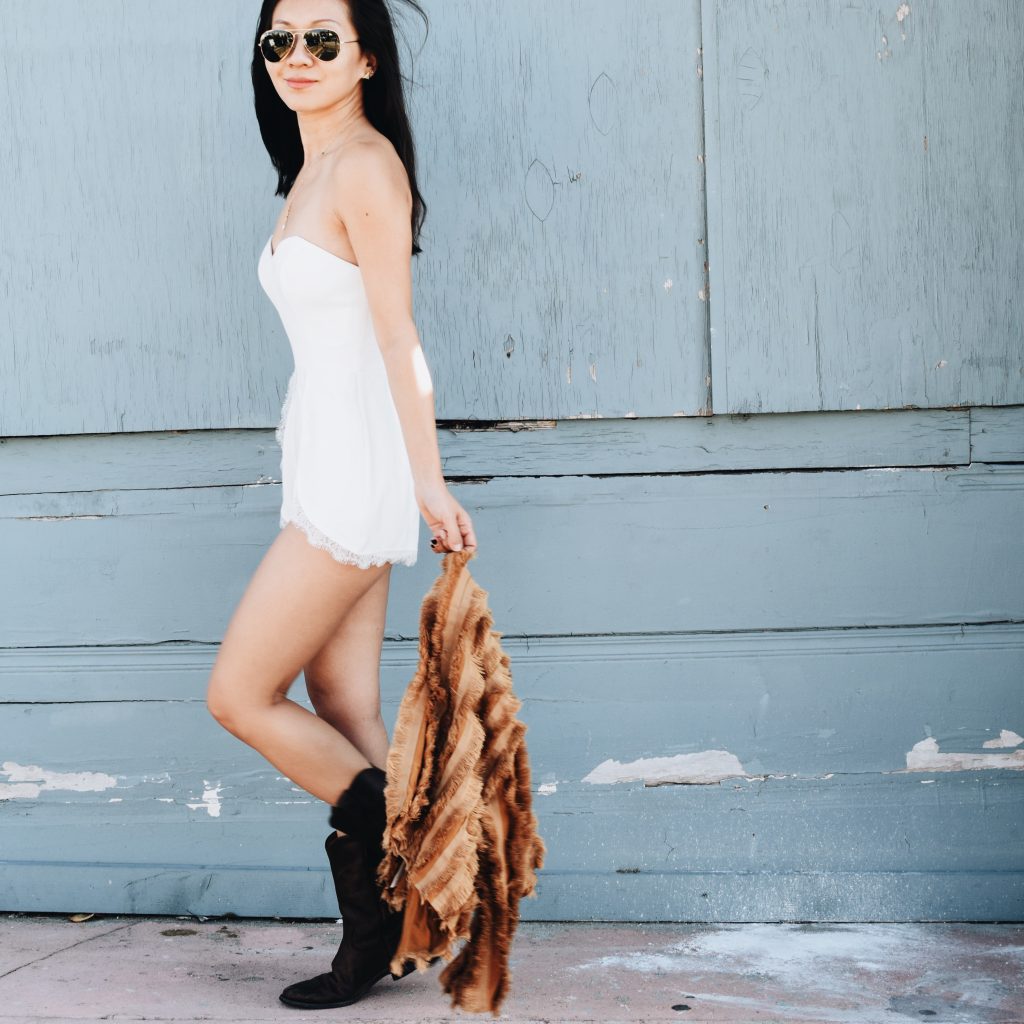 I have been a good girl, …sort of.  I told myself I wouldn't shop at all in the month of May until the much anticipated Reformation LA Sample Sale, which is happening this weekend.  As in RIGHT NOW.  You can stop reading if you like and start heading towards Venice.  No worries.  I COMPLETELY understand.  It's Ref baby!  However, if you're still reading, then know that I love you too.
It's just been a sample sale haven in LA and every fav brand of mine is offloading goodies left and right.  I've become a thrill seeker the past two weeks jumping from one sample sale to the next.  My outfit today is an example of the glories that can come from a great sample sale.
I have on Lovers + Friends Monroe Romper in White, which is currently on sale.  The lace details on the hems are just gorgeous.  This can easily be dressed up with a pair of platform heels.  I also really love my new outwear addition, Reformation Easton Jacket in Camel, which I found at the Reformation sample sale (see SALES for details).  This cropped jacket is no longer available, but you can add yourself to the wait list and hope that it comes back in stock.  Here are some very similar items for this outfit: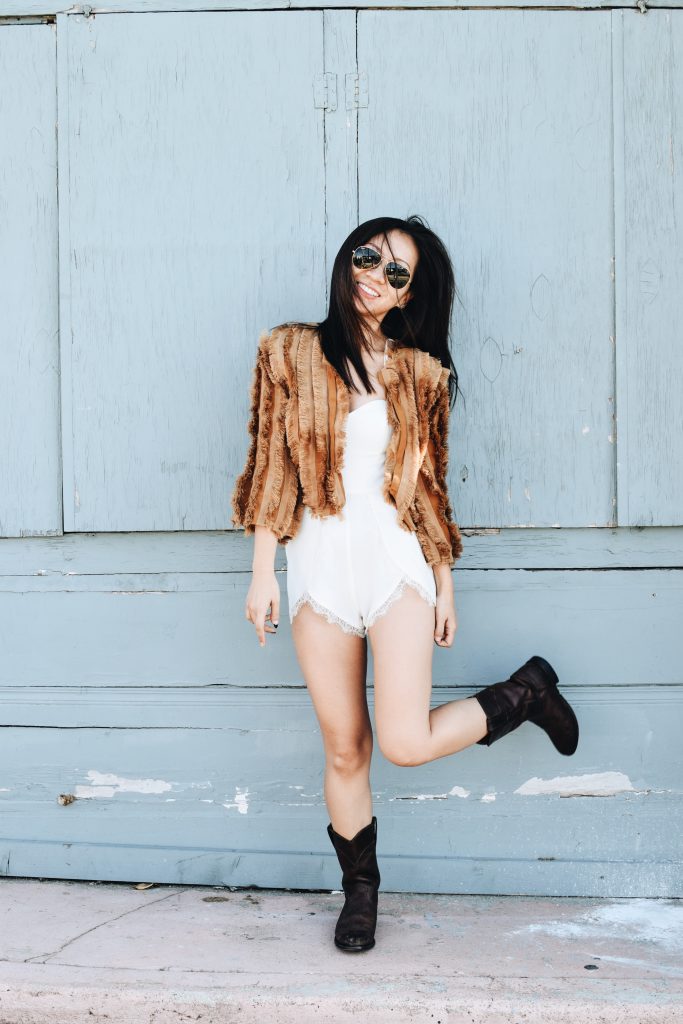 Ray-Ban Original Aviator 58mm Sunglasses / Urban Renewal Vintage Cowboy Boot (sold out | similar look)
I hear they're restocking new stuff everyday at the Ref Sample Sale.  Let me know if you end up going and what fabulous stuff you went home with.  Xo!
Photographed by my dear friend and Effin Shop's Co-Founder, Danielle Torriero